Copa de la Diversión FAQs
What to know about MiLB's Latino/a outreach initiative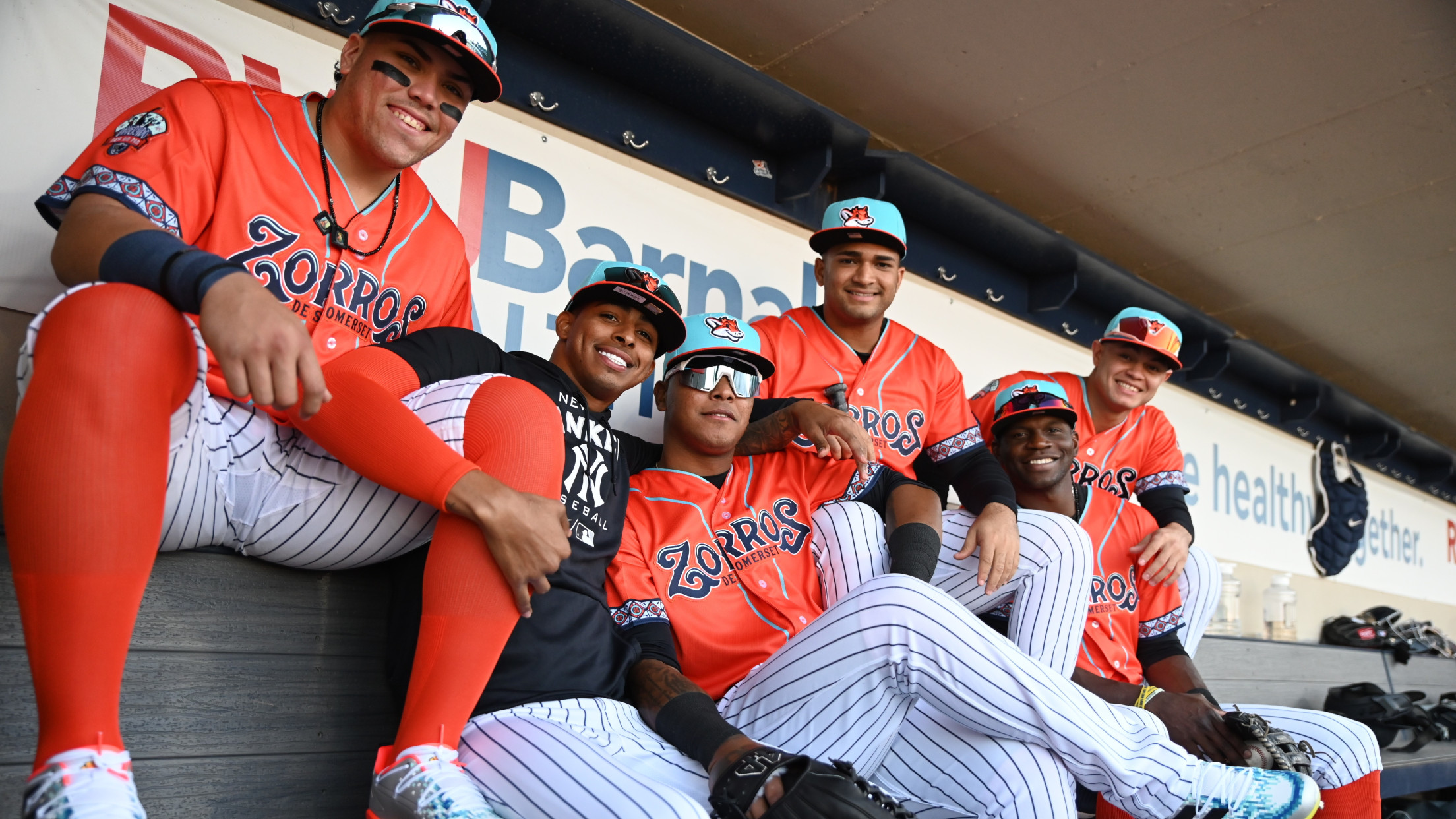 The Somerset Patriots debuted their Zorros de Somerset identity for Copa de la Diversión in 2022. (Somerset Patriots)
Have you heard of the Xolos de Gwinnett, Chupacabras de Round Rock or Flying Chanclas de San Antonio -- or seen the creative and colorful logos and uniforms on the field -- and wondered what they're all about? Below is a quick guide to Minor League Baseball's Copa de la
Have you heard of the Xolos de Gwinnett, Chupacabras de Round Rock or Flying Chanclas de San Antonio -- or seen the creative and colorful logos and uniforms on the field -- and wondered what they're all about? Below is a quick guide to Minor League Baseball's Copa de la Diversión program, where Churros and Perros Calientes are plentiful and the Vihuelas and Congueros will get your Pointy Boots moving.
What is Copa de la Diversión?
Copa de la Diversión or "Fun Cup," is a Latino/a community outreach program that runs throughout the season. There is a competition element to Copa, but it's not a formal on-field tournament. The voluntary program presents clubs with an opportunity to put forth their own efforts to celebrate the culture and values that resonate most with the local Latino/a communities in Minor League locations.
What types of celebrations occur during Copa de la Diversión games?
In addition to temporarily adopting an identity that honors an aspect of Latino/a culture -- like Wepas de Worcester or Brooklyn Jefes -- clubs revamp the ballpark experience for Copa nights. Each club celebrates Copa in their own way, but oftentimes ballpark concourses are decorated in traditional styles like Spanish tile or "papel picado." Some stadiums feature traditional music, like Mariachi bands, or dancing, like "baile folklorico." Others bring in Spanish speakers to read public address announcements or lineups. Clubs are free to choose how to personalize their Copa experience and celebration.
How many teams participate in Copa de la Diversión?
In 2023, there will be 90 Minor League clubs as well as five clubs in the MLB Partner Leagues participating in Copa de la Diversión, the most in the program's history. A full list of participating Minor League clubs with the stories behind their Copa identities can be found here.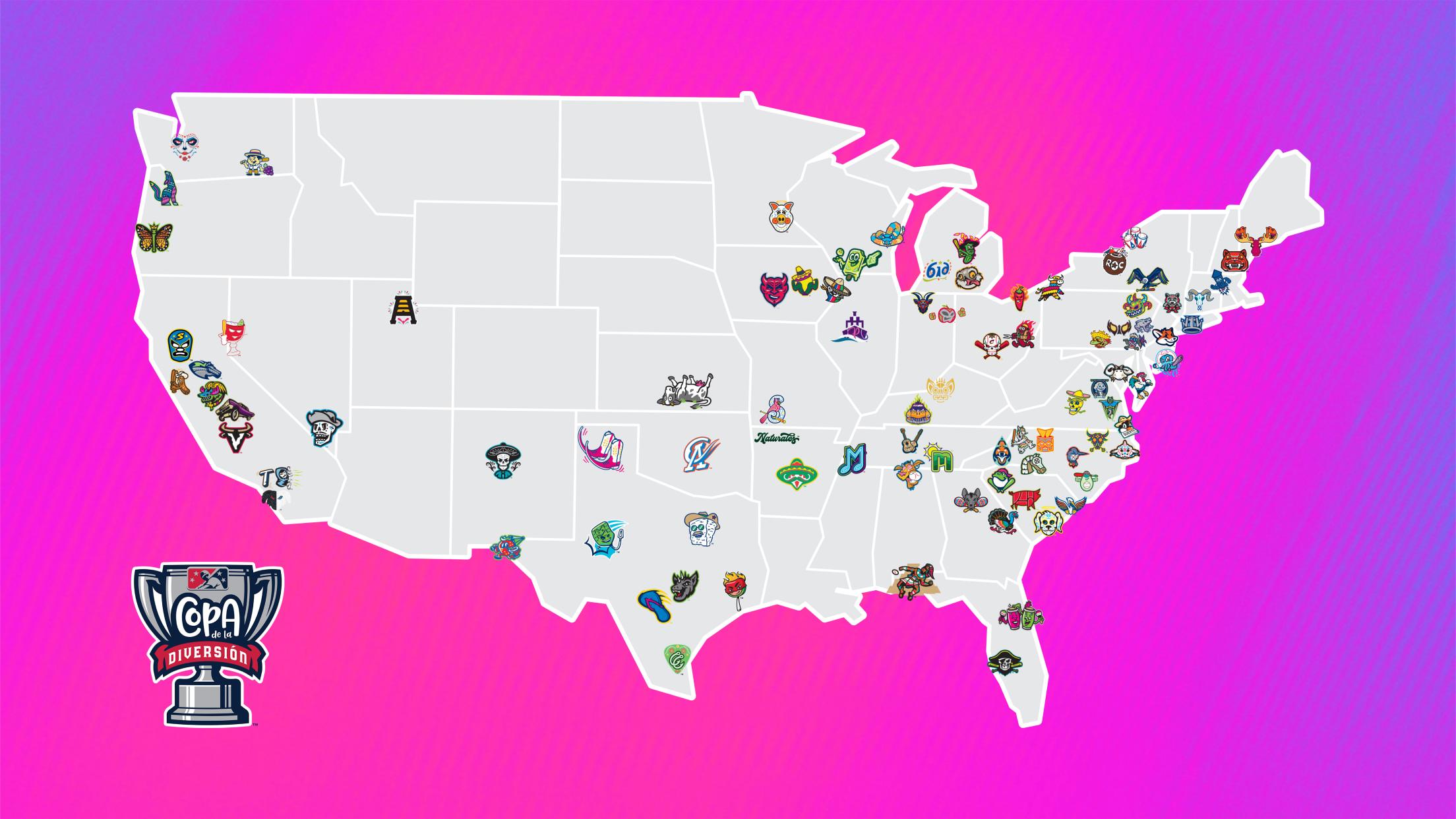 Does Copa de la Diversión have any new teams for 2023?
There are eight Minor League teams joining Copa for the first time in 2023: Augusta (Pavos Salvajes de Augusta), Beloit (Paletas de Beloit), Binghamton (Cóndores de Binghamton), Fredericksburg (Fundadores de Frederickburg), Lynchburg (Limonadas de Hill City), Pensacola (Pensacola Pok-Ta-Pok), Rocket City (Lunaticos de Rocket City) and Sugar Land (Dulces de Sugar Land).
Any returning clubs employing new identities?
There are four teams returning to Copa in 2023 with a new identity: Cedar Rapids (Granos de Cedar Rapids), Daytona (Rumberos de Daytona), Durham (Toros Bravos de Durham) and Reno (Micheladas de Reno). The Lehigh Valley IronPigs, who have played as the Leigh Valley Coquís since 2019, will add a second Copa identity, Lehigh Valley Mamajuana, this season.
How many games will feature Copa de la Diversión identities?
There are more than 400 total Copa games scheduled in 2023, breaking last year's record of 387. Each participating club can play as many Copa games as they would like, with most sporting their Copa identity three to five times per season. Columbus (Veleros de Columbus) is scheduled to host the first Copa game of the season on April 6 at Huntington Park.
When did Copa de la Diversión begin?
The 2017 season was the first for Copa de la Diversión, during which there were four participating teams: Charlotte (Caballeros de Charlotte), Durham (Toros de Durham), Visalia (Toros de Visalia) and Las Vegas (Reyes de Plata de Las Vegas).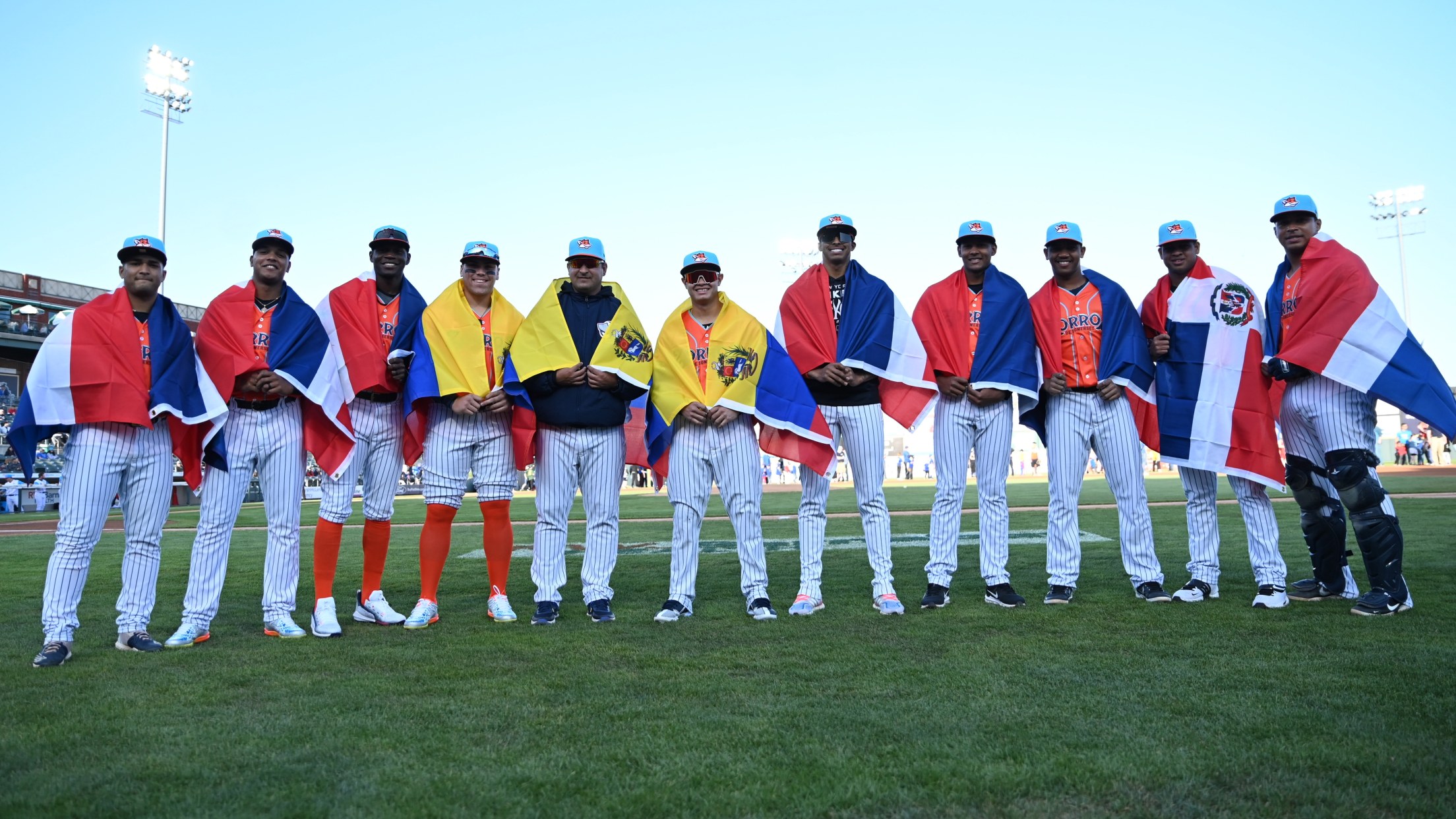 How does Copa celebrate Latino/a culture and values?
The program works toward its main objective by encouraging clubs to host and engage their local Latino/a communities, embrace various Latino/a cultures through ballpark activities and utilize culturally relevant on-field identities at Minor League games to aid in the effort to diversify and grow the game of baseball. More information about the goals of Copa can be found here.
How is the Copa champion determined?
From quinceañera fashion shows to scholarship programs, clubs put their best foot forward for Copa de la Diversión. But there can be only one "campeon." The winner is determined by a panel of industry experts and civic leaders at the end of the season. Clubs are judged based off their ballpark experience during Copa nights, community engagement and philanthropic impact, and the winner is presented with an award by Nationwide, the official insurance partner of Copa de la Diversión.
Who were the past winners of Copa de la Diversión?
Hillsboro (Soñadores de Hillsboro) won the 2022 Copa de la Diversión championship. For the first time last season, Nationwide included a $5,000 donation as part of Hillsboro's prize. The first Copa winner was determined after the 2018 season with Albuquerque (Mariachis de Nuevo México) earning the first two campeón crowns. The program returned after the pandemic in 2021 with Worcester (Wepas de Worcester) emerging victorious in their debut season.