Aberdeen's Jack Graham finds way in 'retirement'
IronBirds alum now oversees operations as club's general manager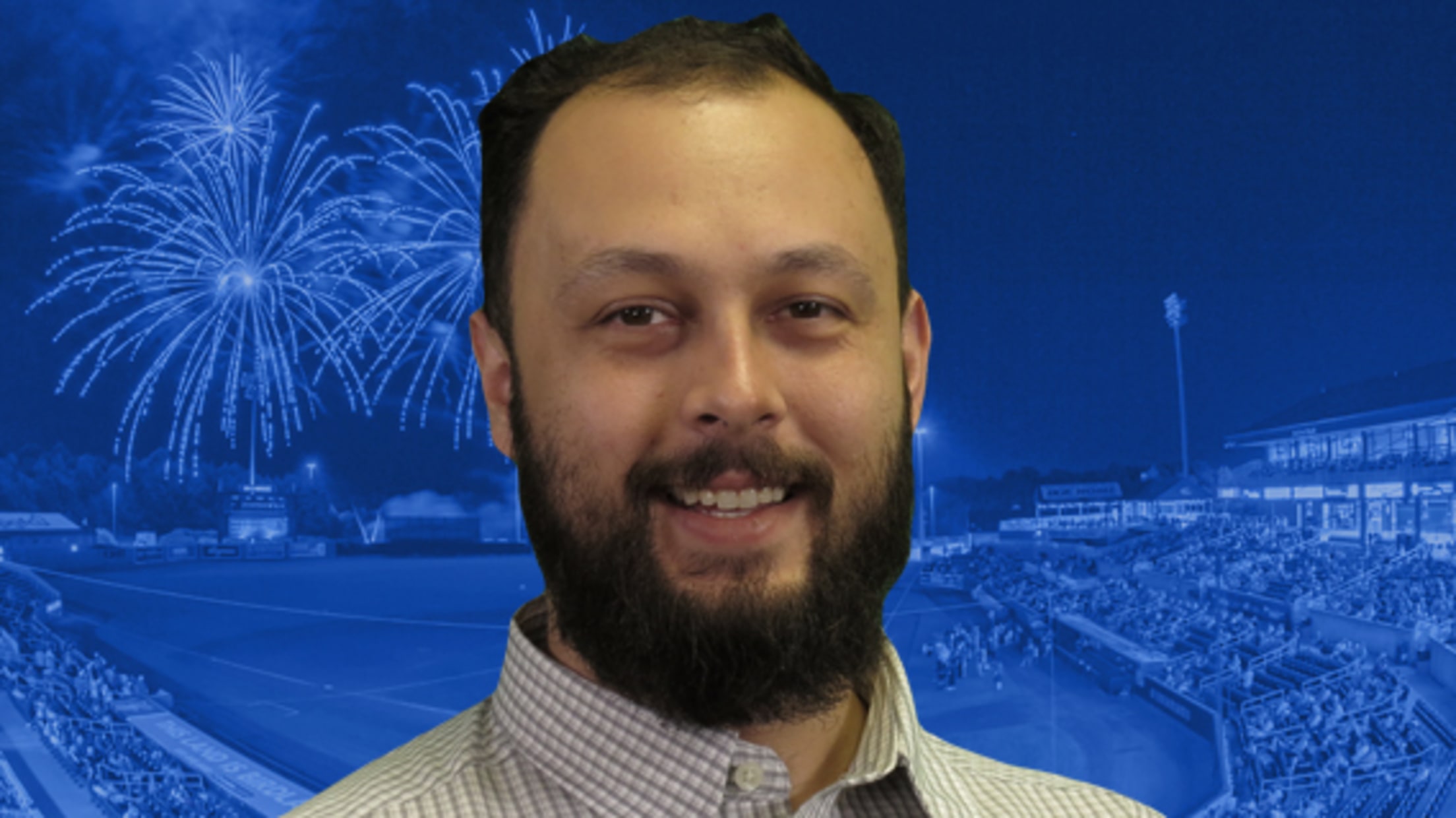 Jack Graham brings a unique perspective to his role as IronBirds general manager thanks to his three-year career as a player. (Aberdeen IronBirds)
It didn't take Jack Graham long to realize his dream of playing professional baseball, although once realized, it didn't go far. A catcher during his prep and collegiate career, Graham was the 1,152nd player selected in the 2012 Draft, going in the 38th round to the Orioles. After 58 at-bats
It didn't take Jack Graham long to realize his dream of playing professional baseball, although once realized, it didn't go far.
A catcher during his prep and collegiate career, Graham was the 1,152nd player selected in the 2012 Draft, going in the 38th round to the Orioles. After 58 at-bats in 32 games over two seasons, the Minnesota native took his last official plate appearance with then-Class A Short Season Aberdeen.
Graham officially hung up his spikes at the conclusion of the 2014 season.
Little did he know an even greater impact on the game would be felt back in Aberdeen.
Almost five years to the day of his retirement and six years after he last suited up for the IronBirds, Graham was named the club's general manager, a position he continues to hold as the club nears the conclusion of its first full-season campaign. As the Kenyon College graduate explains, such a career path might never have happened if not for his wife, Sarah.
"When I finished playing pro ball, I left the game entirely for a brief time," Graham said. "I accepted a position with Groupon and moved to Chicago. I had some moderate success, but my wife will tell you I was miserable. It wasn't until she pointed that out to me that I realized I was. I'd have these vivid dreams that I was playing again. I'd wake up sweating and breathing hard. ... I needed to get back into the game. So I applied for coaching jobs, front-office jobs, you name it."
With the urge to re-enter the baseball landscape feeling necessary for his own well-being, Graham made overtures.
"I called my old host family in Aberdeen who had connections with Ripken Baseball, which operated out of the stadium here in Aberdeen," Graham said. "I was an Amateur Baseball Account Representative (providing) elite on-site tournaments, camps and clinics."
An opportunity with the IronBirds soon presented itself and then-general manager Matt Slatus took Graham under his wing. Graham spent the next three years as Aberdeen's assistant general manager of operations -- overseeing gameday operations, staff management, event coordination, promotion procurement and vendor management.
"Matt was a mentor to me," Graham said. "He was the general manager and I learned so much from him. When Matt left, he advocated me for the vacant GM jobs. I owe a lot to him and his guidance during that time."
Graham was named the club's general manager in September 2019, bringing along a unique perspective as a former player.
"From playing with the IronBirds in 2013 to building a front-office career here in Aberdeen the past few seasons, I've gotten to know this ballclub, community and fan base extremely well. I couldn't be more excited to continue our efforts to bring an exciting baseball atmosphere to some of the best fans in game," Graham said at his introduction.
The timing could have been better. Within six months, COVID-19 had stopped the world in its tracks. While the Minor League season was not canceled until June 2020, his first year-plus as a GM didn't feature a single game.
"One thing you don't really comprehend as a player is how the people in this community take a strong sense of ownership in their team," Graham said. "It's like that all around Minor League Baseball. Fans are the real owners of this club, and they take a strong interest in how we run this team and everything that goes along with it. A ballclub has such a far-reaching impact on the local community and economy. Players don't realize that."
Graham certainly isn't the first former player to join a front office, but he feels the quick turnaround from athlete to executive provided added benefits. Having a relationship with the Orioles also has played into his ability to connect with the fans, current players and other team personnel.
"I've tried to emphasize to the players that what we do here is so big for the community," Graham said. "The game is still the most important aspect of this. We're a baseball club. We do a lot of fun things, have some great promotions, but it can't impact the game itself. Ultimately, the players are here to do a job, and I know that as well as anyone because that was me. I think being able to understand that from an insider perspective has really helped me grow into this role."
Have you ever wanted a future major league player to live in your house? This might be your chance! Contact Jack Graham, General Manager of the IronBirds, to host an IronBirds player! Email [email protected] for more info! pic.twitter.com/GitbqBRZkz

— Aberdeen IronBirds (@IronBirds) June 16, 2021
Of course, Graham has been blessed with working under what qualifies as baseball royalty. Aberdeen is owned by Hall of Famer Cal Ripken Jr. and his brother, former big leaguer Bill Ripken. It's an opportunity Graham does not take for granted.
"Cal and Bill are very involved and they have a distinct vision of what they want the club to be run like," Graham said. "The fans are the most important thing. They're our heart and soul. There are four core principles Cal and Bill got from their father [Cal Ripken Sr.]: Keep it simple, explain the why, celebrate the individual and have fun. It's a game and we try to remember that in everything we do."
Nearly 10 years removed from his last professional game, Graham feels blessed to be back in the game he's loved since he was a child.
"I still miss playing. I miss it every single day," Graham said. "My uncle [Brian Graham] played professionally. He made such a huge impact on me, and he's someone I owe so much to for helping me get into pro baseball.
"It's funny because I like to tell people that I'm retired. I had to fill out a piece of paper to officially end my baseball career. So this is what I call my retirement gig after having my dream job. I spent three years doing what every little boy growing up wants to do. Hopefully, I can bring that same excitement and enthusiasm to this job."
Michael Avallone is a contributor to MiLB.com. Follow him on Twitter @MavalloneMiLB.