'Fitzy' connects with fans through clothing line
Triple-A WooSox team up with shortstop for unique merchandise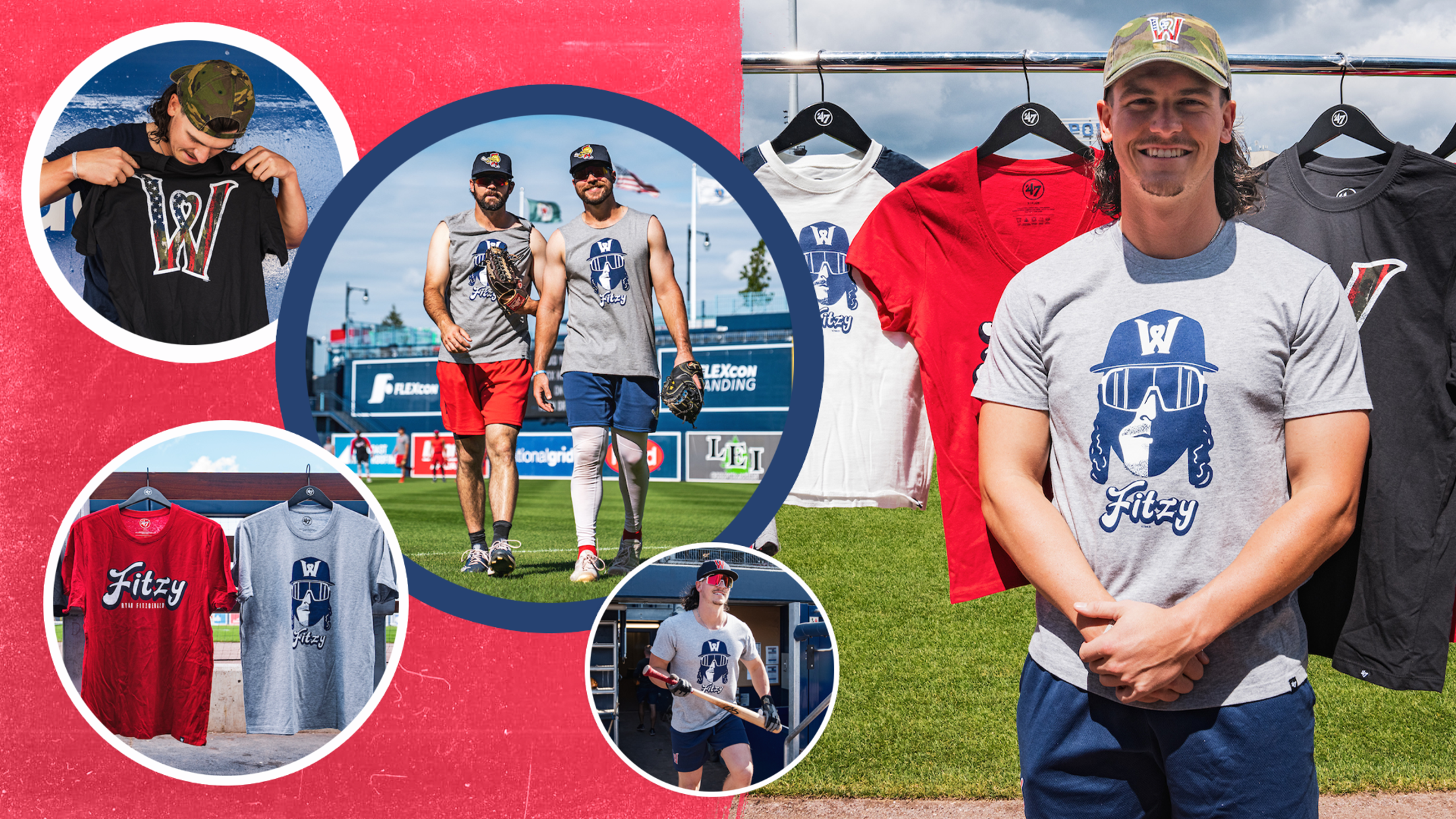 The first thing many people see when they look at Ryan Fitzgerald is his hair. His flowing, curly brown locks. Or "hockey hair," as the Red Sox prospect put it. So when it came time to decide a design that would kick off the first-of-its-kind clothing line collab between Triple-A
McDonough hits for the cycle for Greenville
After entering the season without one, Drive collect 2nd of '22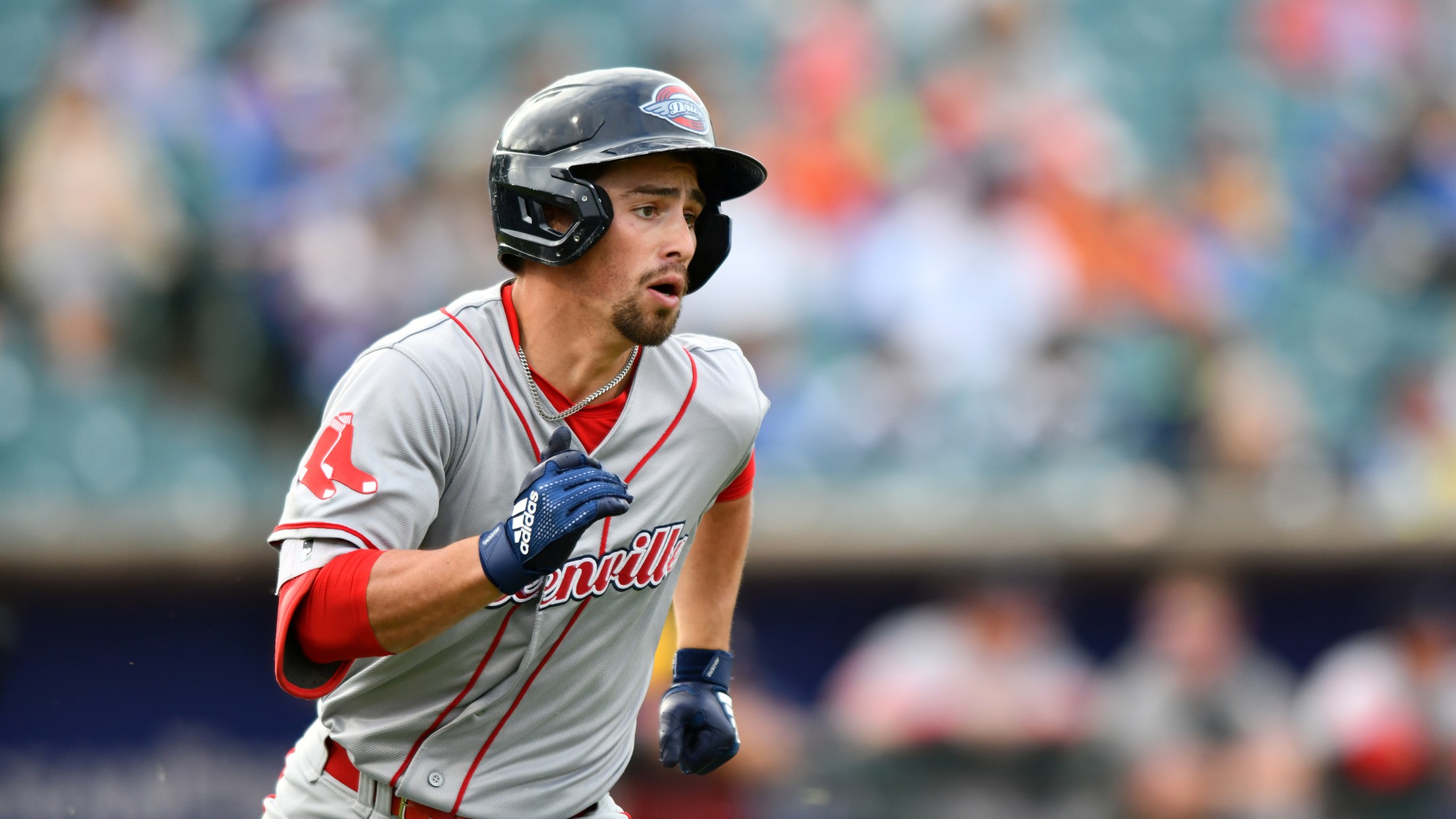 The Drive -- a franchise that has served as a Red Sox affiliate since 2005 -- entered the 2022 season without a cycle in its record books. As the year nears its final weeks, the team will now be able to add not one, but two entries. Red Sox outfield
Wacha, 'pen combine on Worcester's first no-no
Rehabbing righty, Politi, Shugart deliver feat vs. first-place Bulls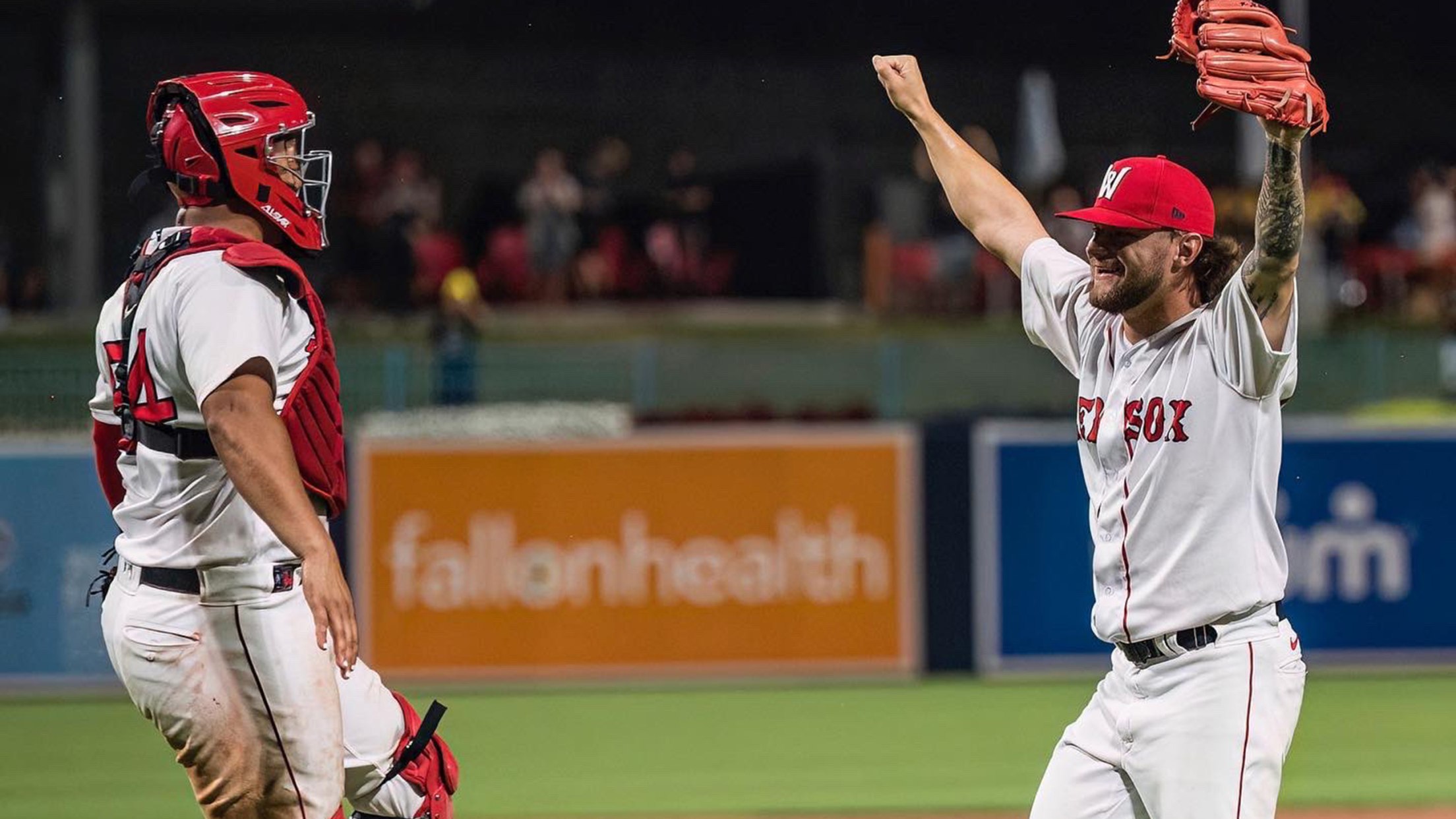 Michael Wacha has come close to experiencing a no-hitter several times in the Majors, but had never seen one come to fruition until Thursday night at Triple-A Worcester. What began as a rehab start for the Red Sox righty ended in historic fashion for the WooSox, who achieved their first
The Road to The Show™: Marcelo Mayer
Top Red Sox prospect lives up to high billing in full-season ball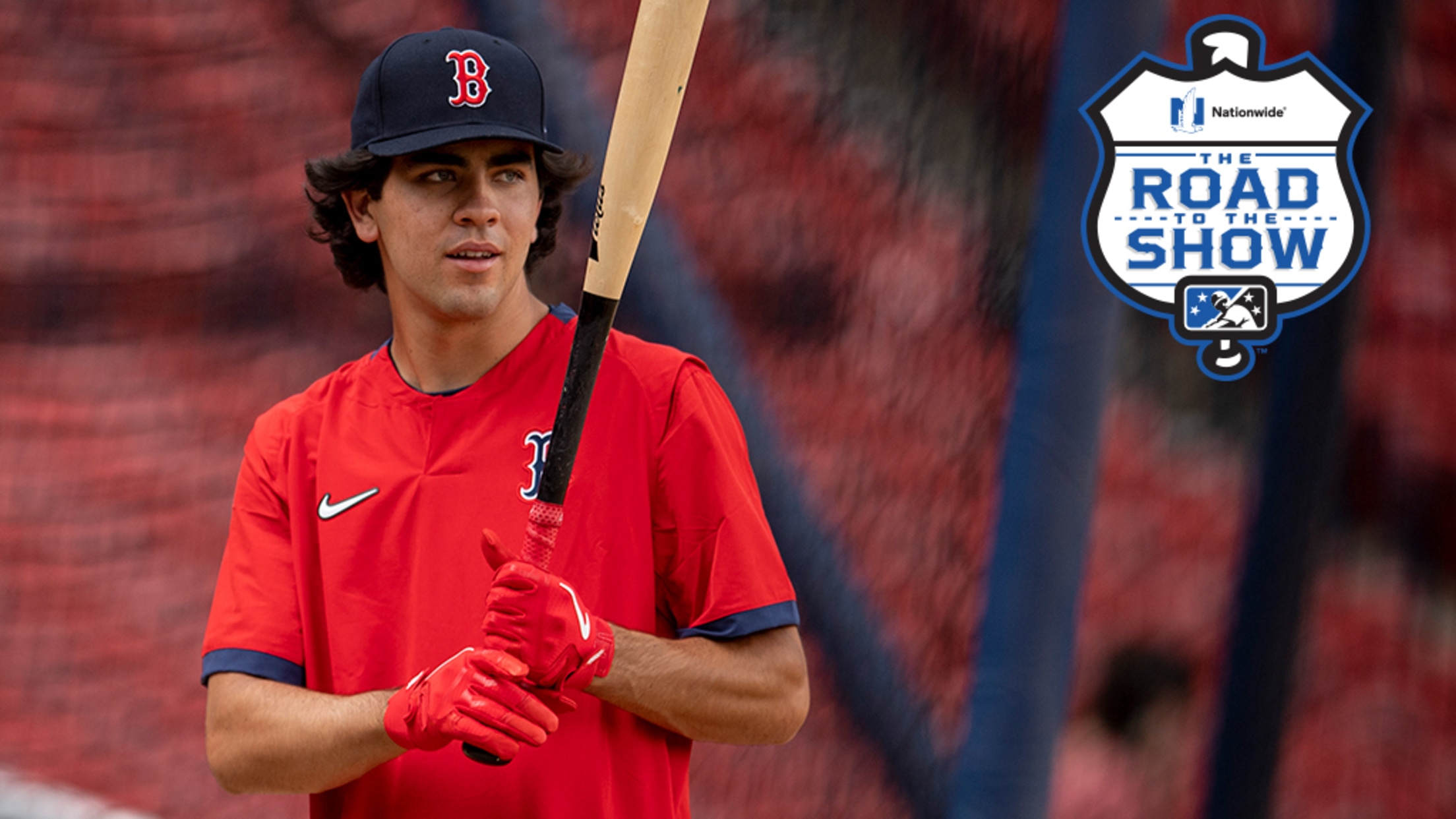 Each week, MiLB.com profiles an elite prospect by chronicling the steps he's taken toward achieving his Major League dream. Here's a look at top Red Sox prospect Marcelo Mayer. For more stories about players on The Road to The Show, click here. As he rose to the top of MLB
Prospect Q&A: Red Sox infielder Jordan
Club's No. 7 prospect recalls days as teenage long ball star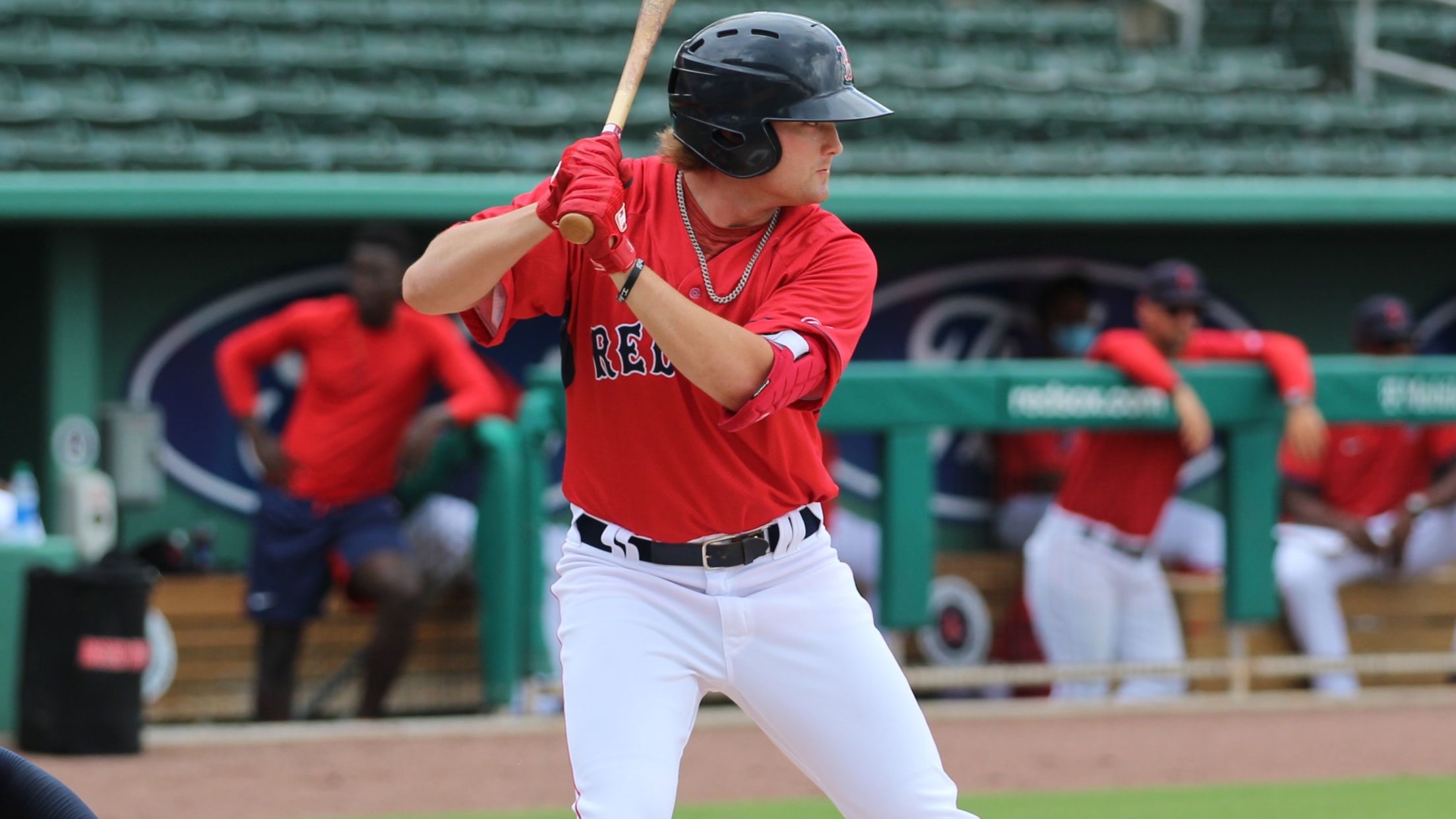 Long before he was a Draft prospect, Blaze Jordan was a home run derby prodigy. When he was as young as 11 years old, the native of Southaven, Mississippi, was an internet sensation for his viral clips from power showcases. Some home runs traveled upward of 500 feet while others
Smith looks back on first season with Red Sox
Minors' first Black female coach held versatile role for FCL club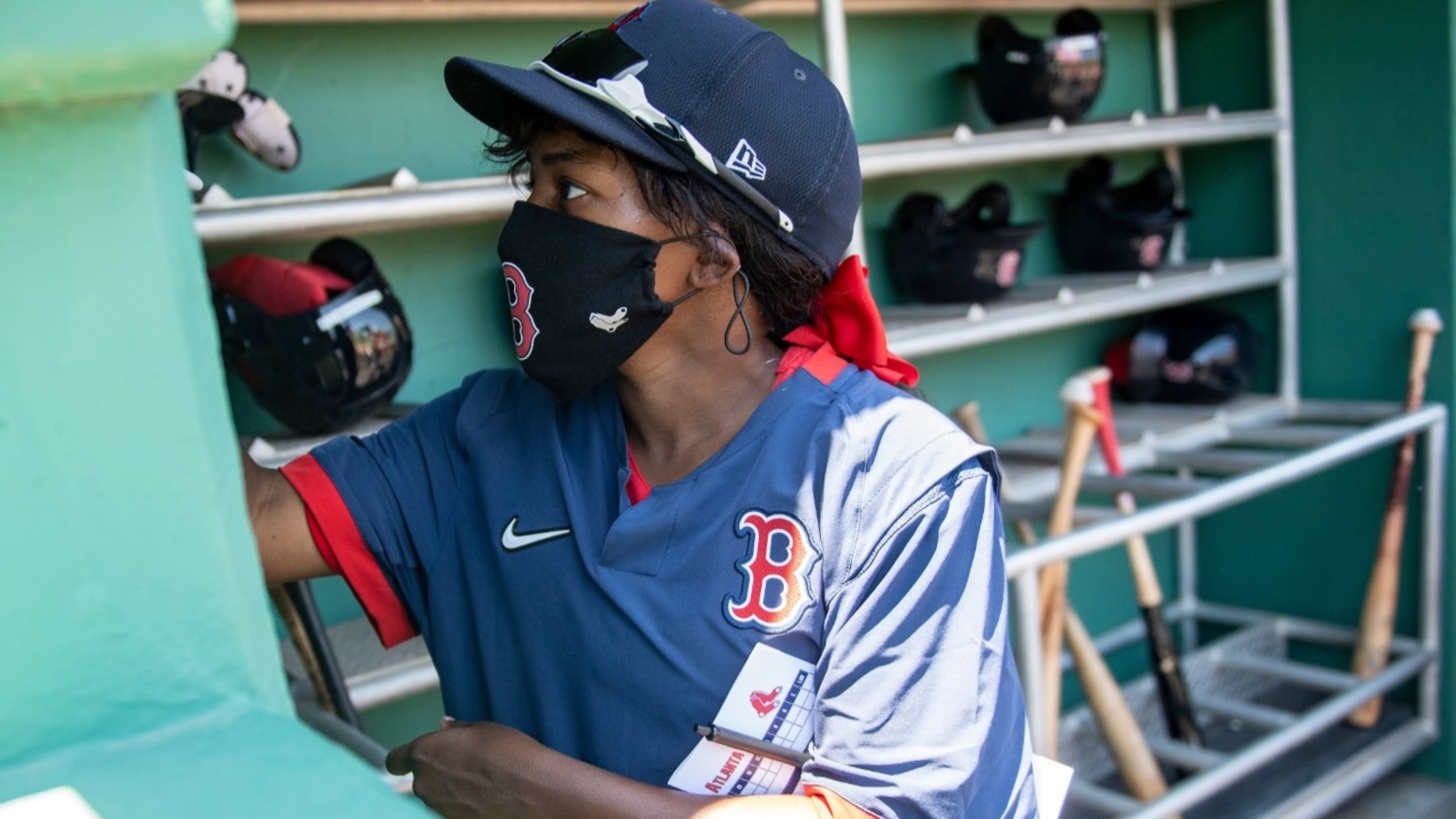 The end of Red Sox fantasy camp in Fort Myers was the beginning of another busy week for Bianca Smith. And she's had a lot of those over the past year. Smith, 30, became the first Black female uniformed coach in the Minor Leagues when she was hired by the
Wepa! WooSox win Copa de la Diversión
Worcester claims annual 'Fun Cup' with energetic branding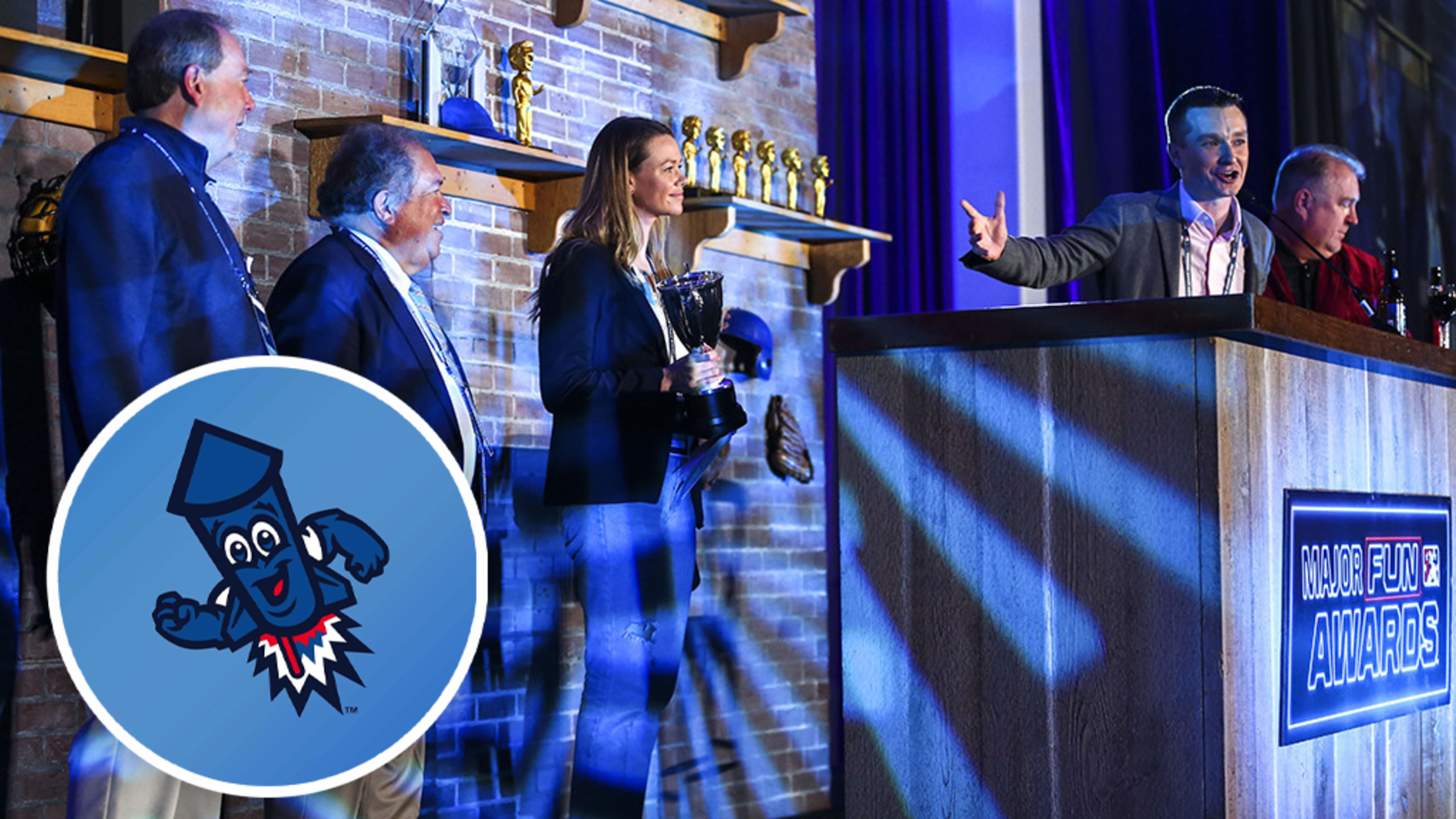 ORLANDO, Florida -- What started as a fan suggestion in 2020 led to a championship in 2021. The Worcester Red Sox were named winners of the Copa de la Diversión event series for their Los Wepas identity, receiving the recognition and the "Fun Cup" at the Baseball Winter Meetings Major
Yorke leads next wave of Red Sox stars
Boston's well-balanced system has club set up nicely for future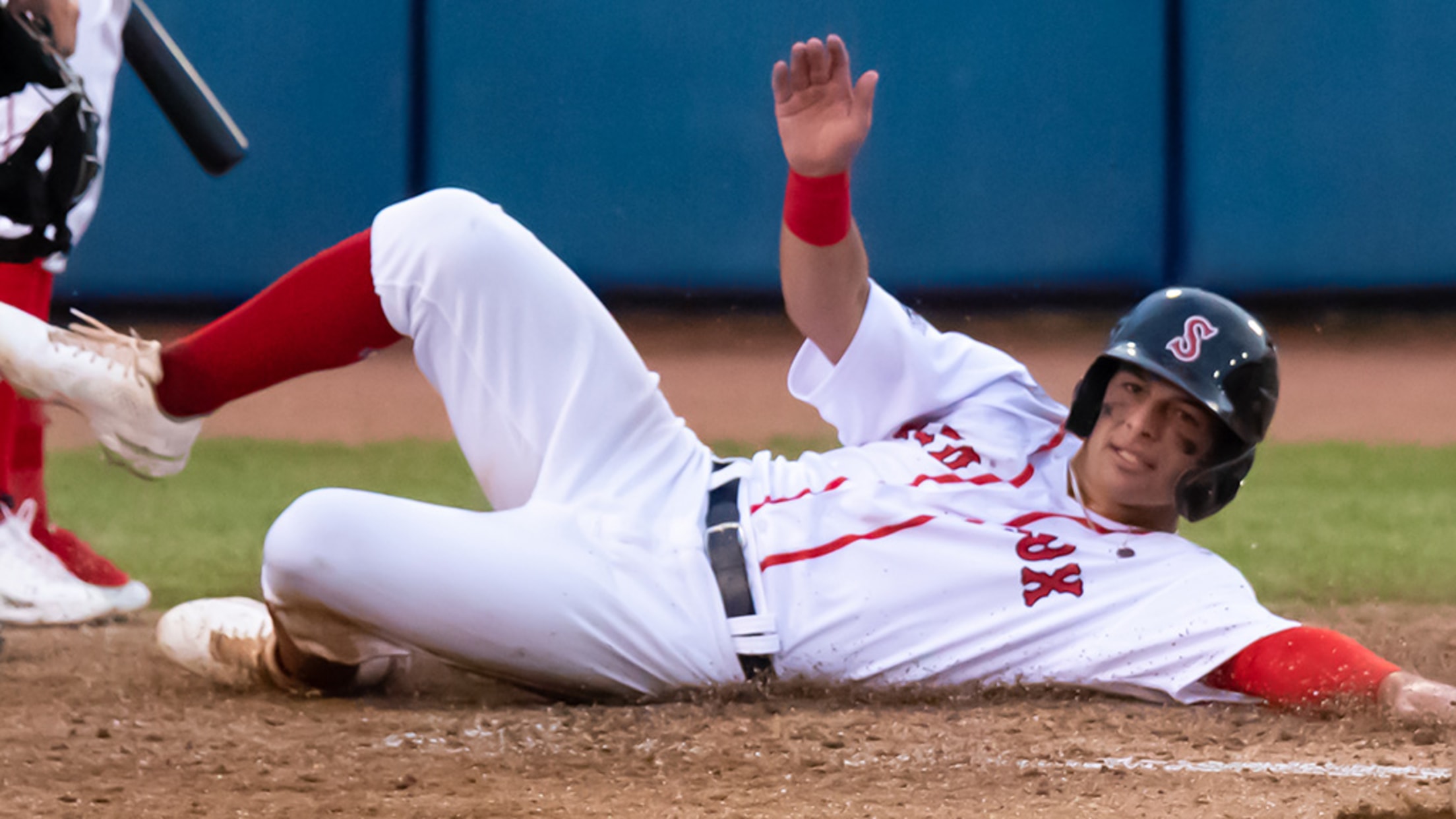 Each offseason, MiLB.com goes position by position across each system and honors the players -- regardless of age or prospect status -- who had the best seasons in their organization. Click here to locate your favorite club.
Copa de la Diversión an instant hit in new markets
Clubs flourish in first foray into MiLB's Hispanic-outreach initiative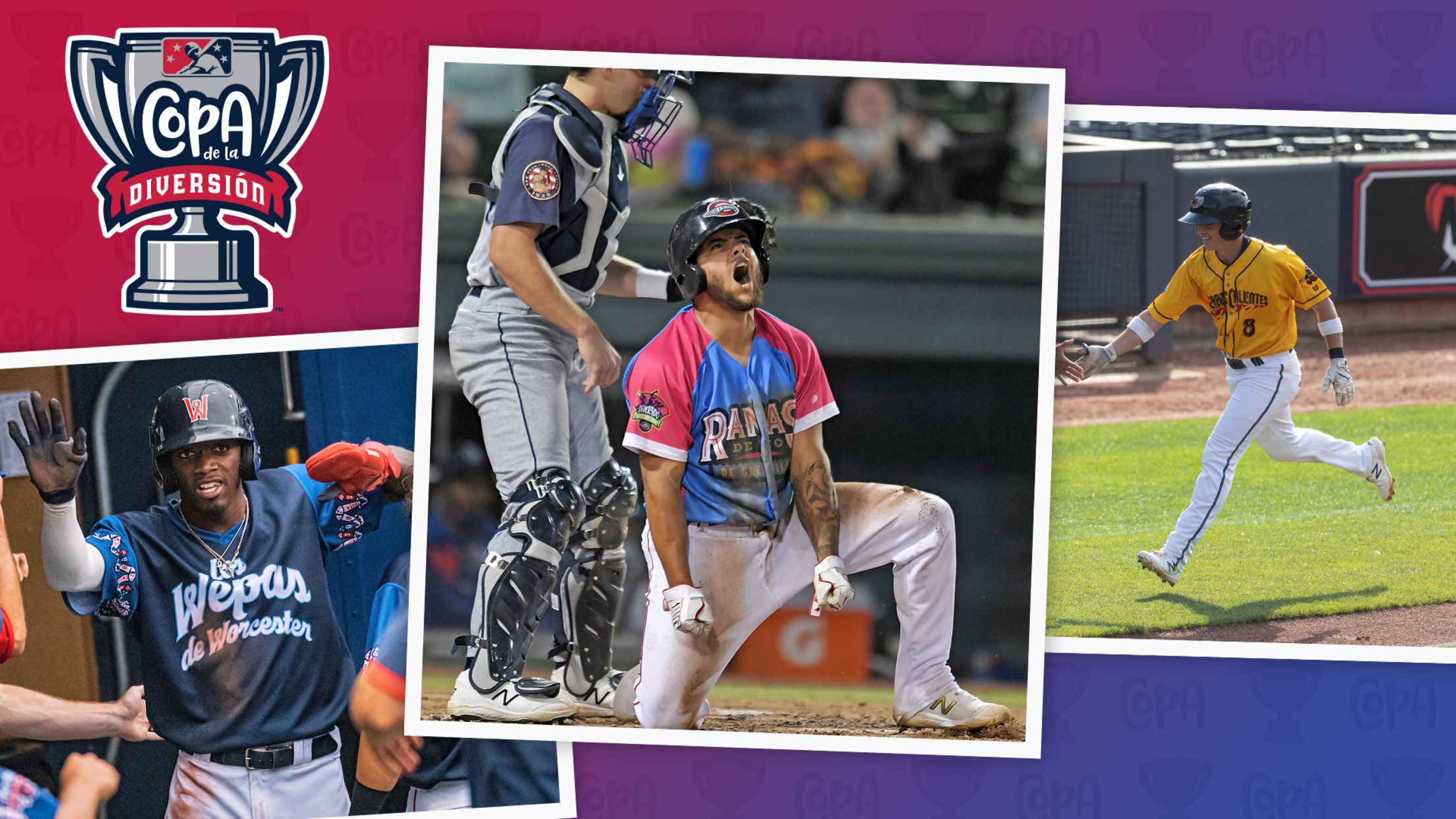 For the three clubs that debuted new identities in Copa de la Diversión this season, the success of the initiative was built upon the program's core concept of community outreach. Minor League Baseball's celebration of the Latinx community set records in participation and attendance that already figure to be broken
Wu-Yelland's debut ends in a combined no-hitter
Red Sox 2020 4th-rounder spearheads first Drive no-no since '18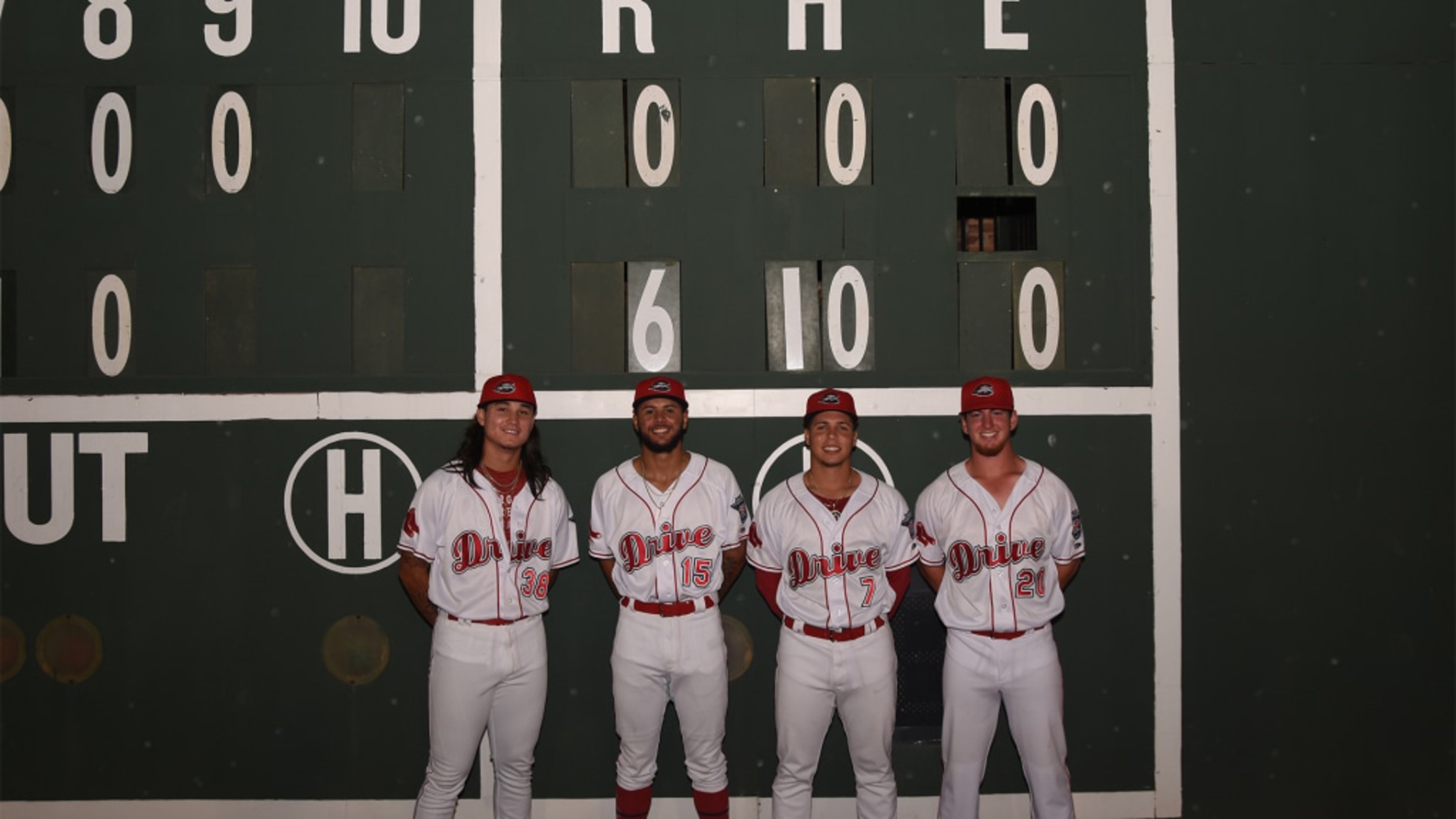 As first impressions go, Jeremy Wu-Yelland couldn't have asked for much more. Boston's first-year hurler struck out a career-high nine over five hitless innings and three High-A Greenville relievers finished off the historic 6-0 victory over Asheville at Fluor Field at the West End on Thursday night. Jose Espada, Oddanier
What a moment: Preserving history at Polar Park
WooSox president Dr. Charles Steinberg wants to tell team's story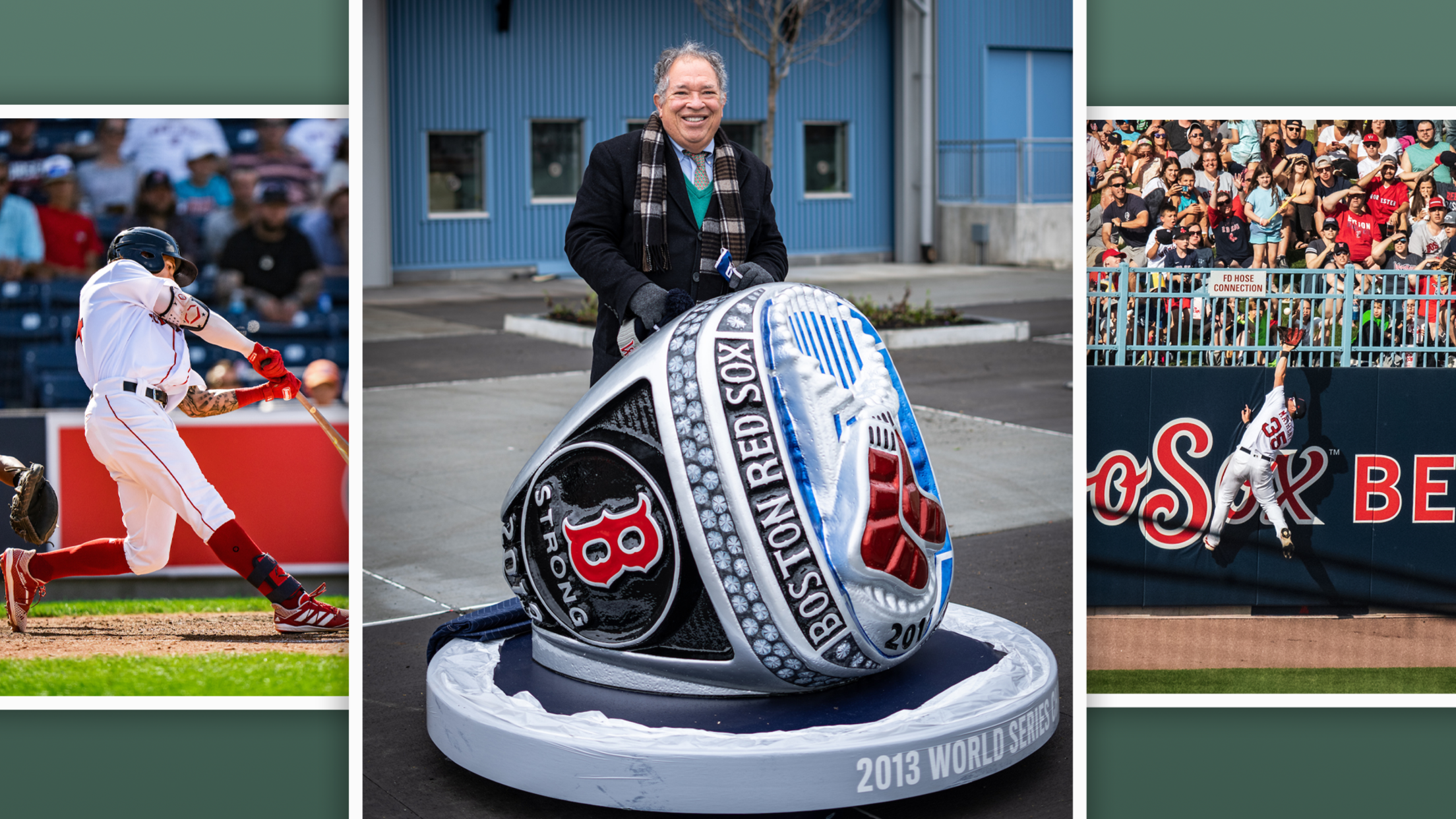 WORCESTER, Massachusetts -- It's Aug. 13, and the Worcester Red Sox are hosting the Syracuse Mets at their downtown home of Polar Park. The evening's ballgame has just begun, the first of a doubleheader, and soon, team president Dr. Charles Steinberg will step out of his office to watch it.
Koss powers Greenville with three-homer game
Resurgent Red Sox infield prospect accounts for all the offense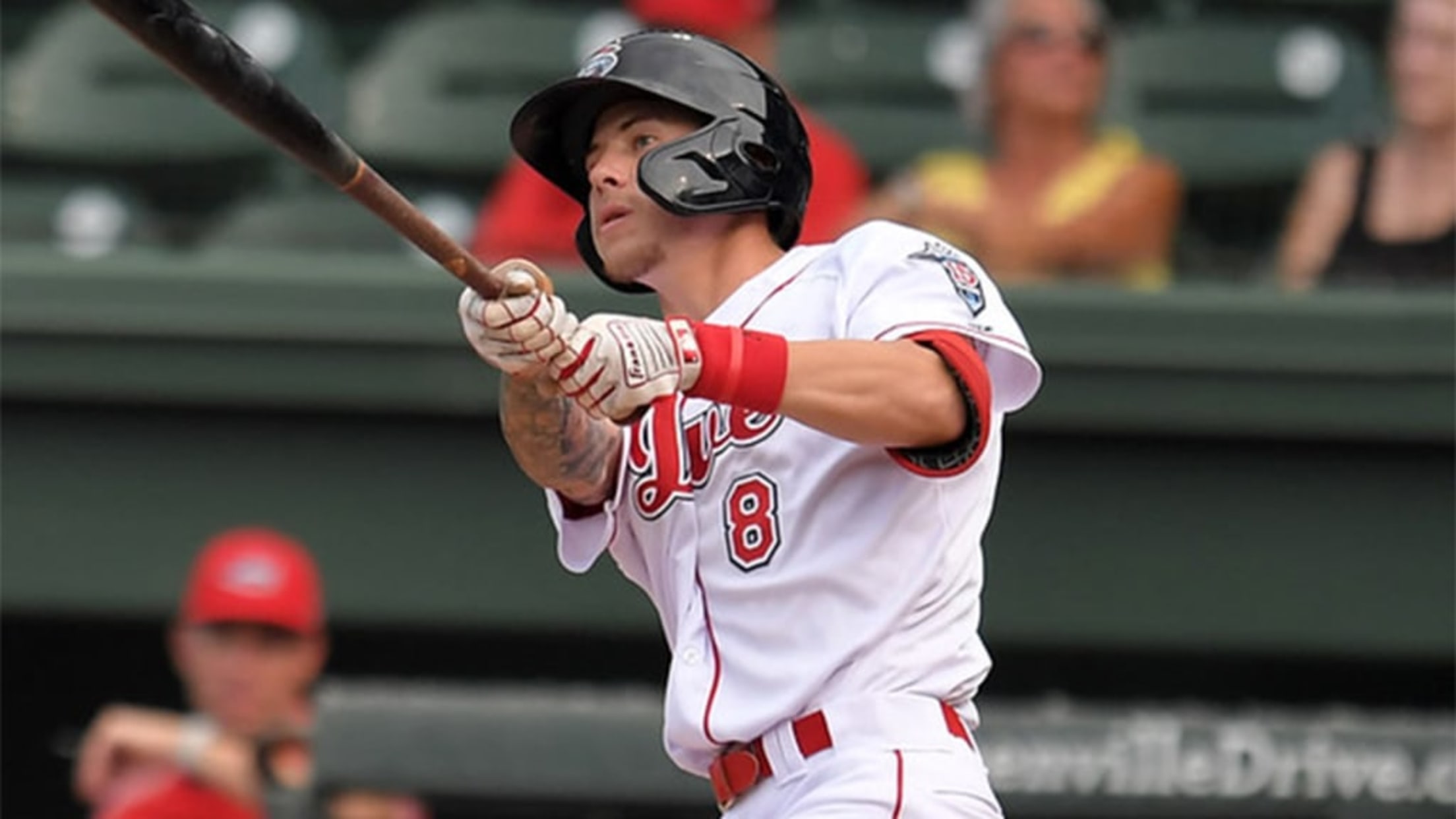 Christian Koss entered Thursday night with six homers for the season. He'll head into Friday with 50 percent more. The Boston infield prospect belted three long balls out of the leadoff spot, accounting for all his team's runs as High-A Greenville blanked visiting Rome, 4-0. "I think the big thing
Scouting report: Nick Yorke of the Red Sox
Boston's 2020 first-round pick has talent, confidence to match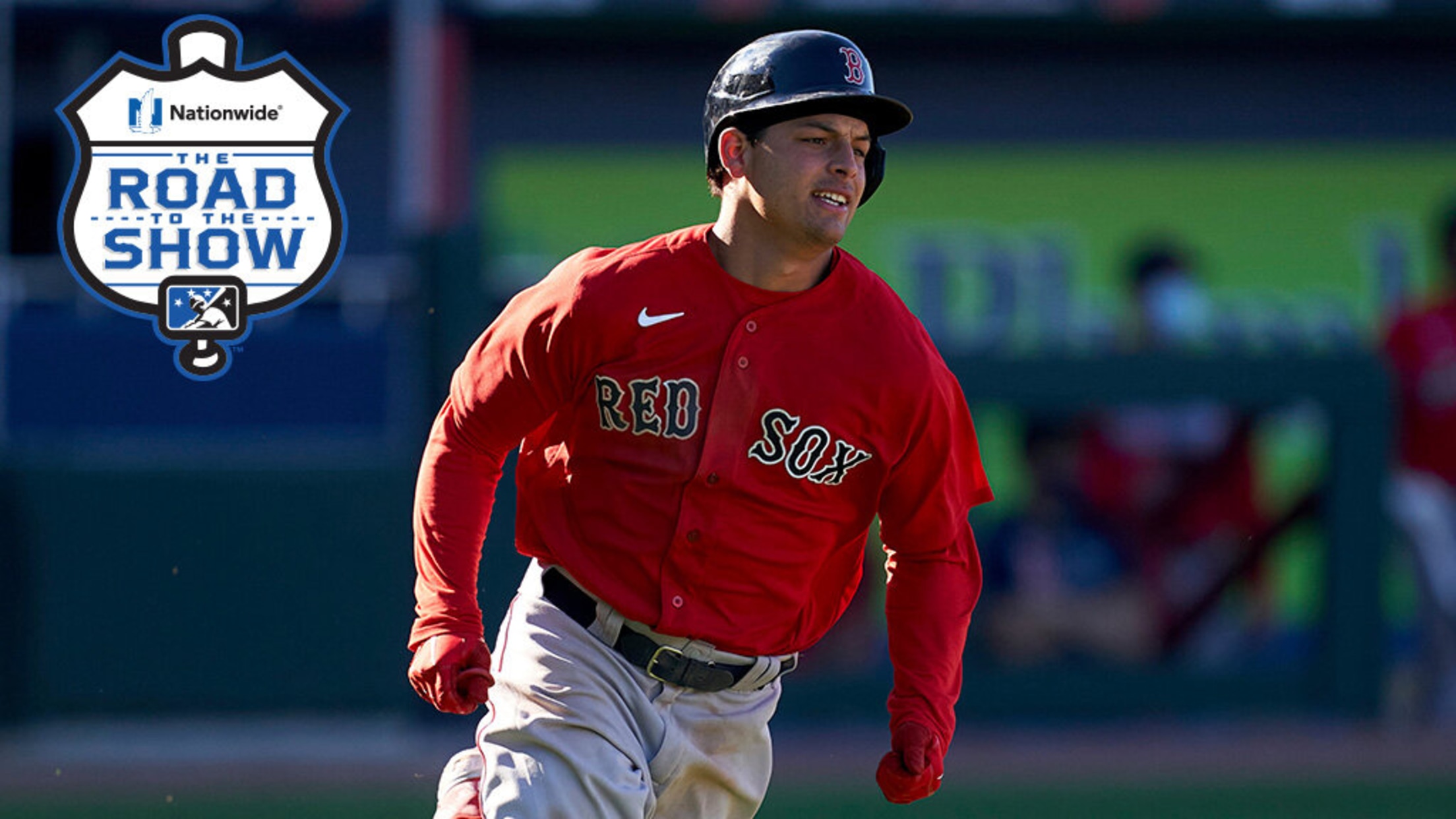 MiLB.com's Scouting Report series spotlights players who are just starting their professional careers, focusing on what the experts are projecting for these young phenoms. Here's a look at eighth-ranked Red Sox prospect Nick Yorke. For more player journeys on The Road to The Show, click here.
The Show Before the Show: Episode 308
Reviewing the first week of the Minors, Worcester's Opening Day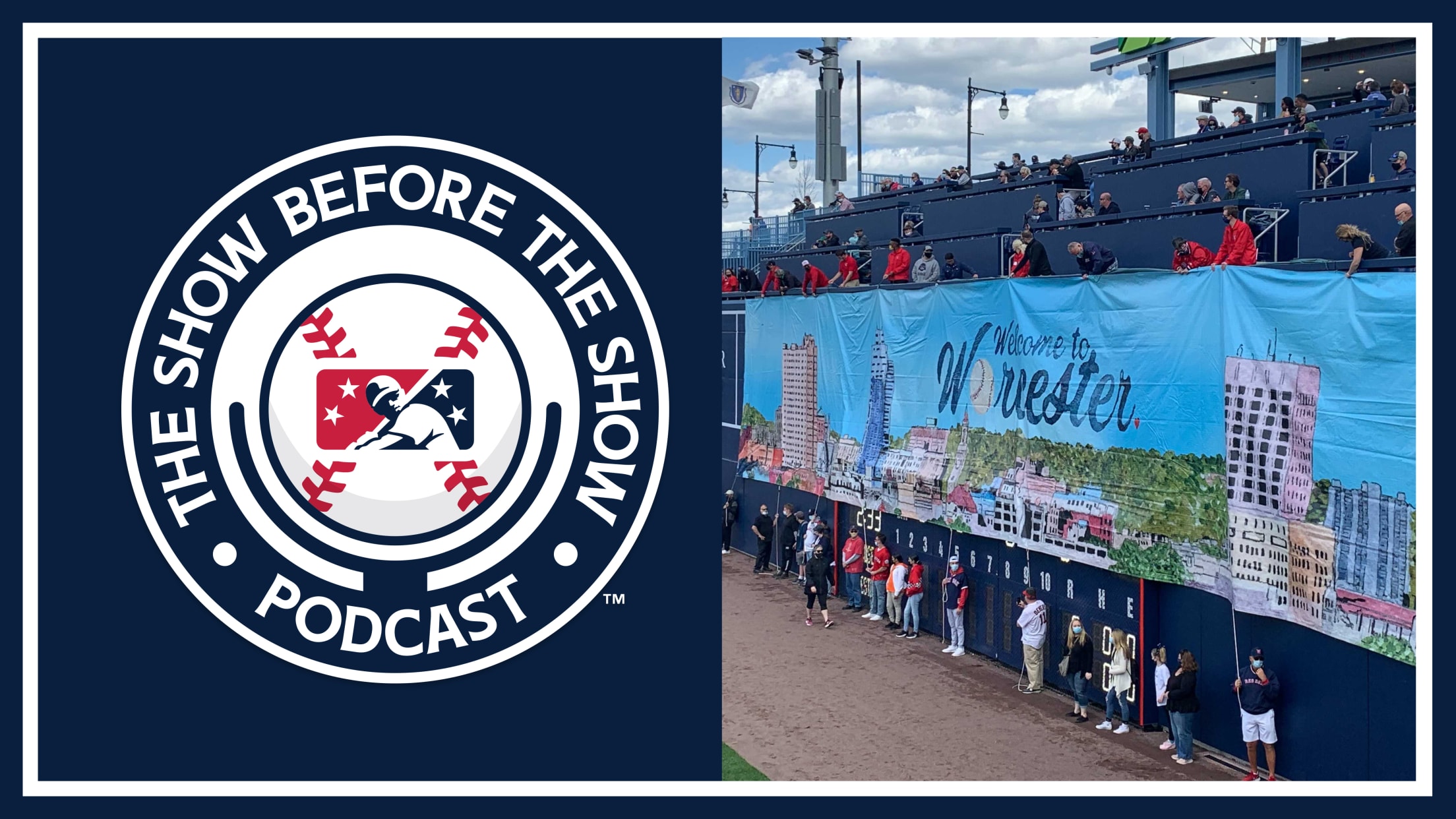 Check out the latest episode of The Show Before the Show, MiLB.com's official podcast. A segment rundown is listed below, in case you want to skip to a particular section. Like the podcast? Subscribe, rate and review "Minor League Baseball podcast" on iTunes. The podcast is also available via Spotify,
Red Sox acquire catcher Hernandez from Rays
Former Top-100 prospect fills position of need in Boston system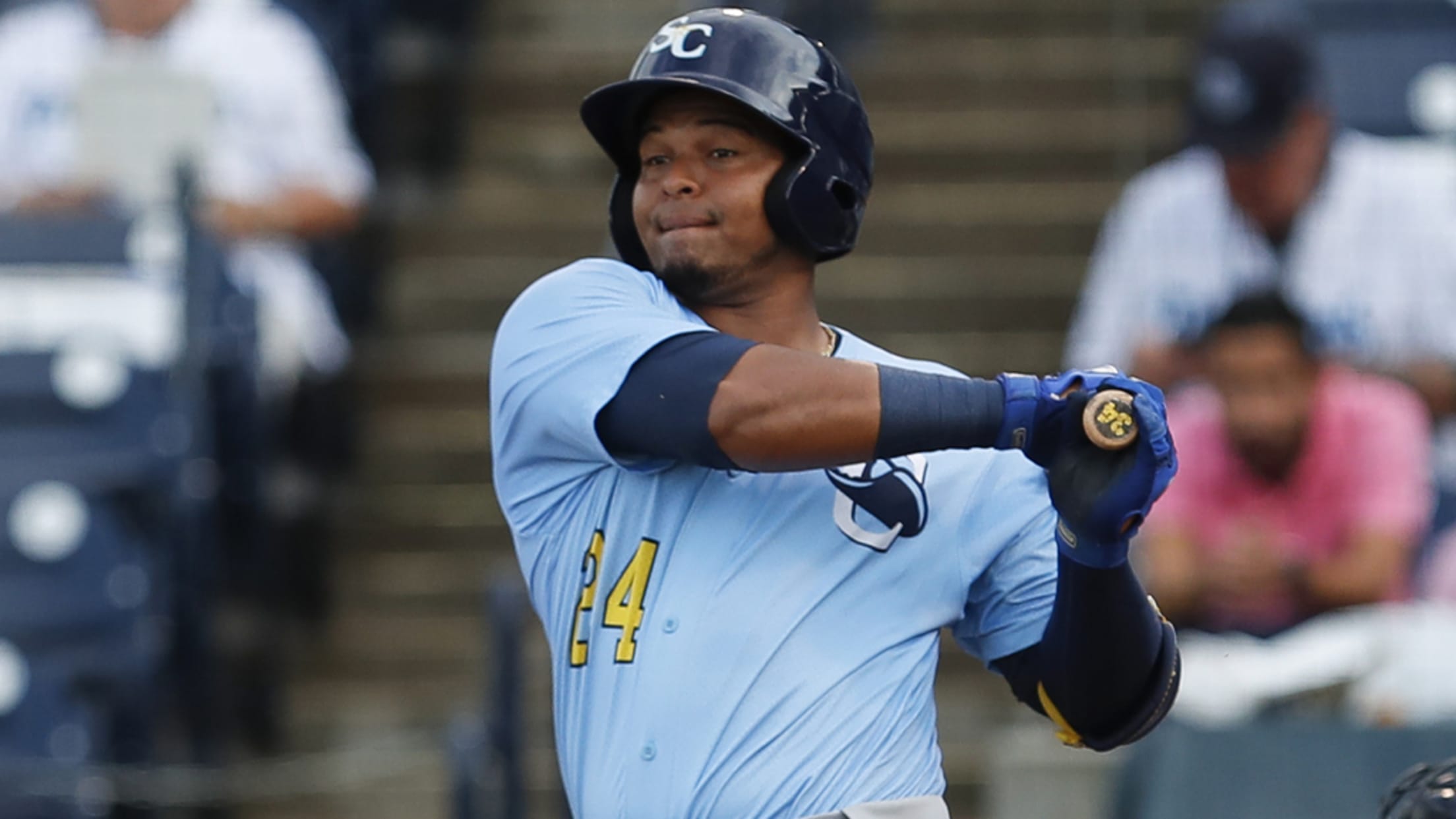 Red Sox pitchers and catchers are scheduled to hold their first Spring Training workouts on Thursday. On Wednesday, the organization added one new backstop to the group. Boston acquired Ronaldo Hernandez along with infield prospect Nick Sogard from Tampa Bay on Wednesday in a trade that sent pitchers Chris Mazza,
Mets landing Lee in three-team Benintendi deal
Red Sox get Cordero from Royals, righty Winckowski from Mets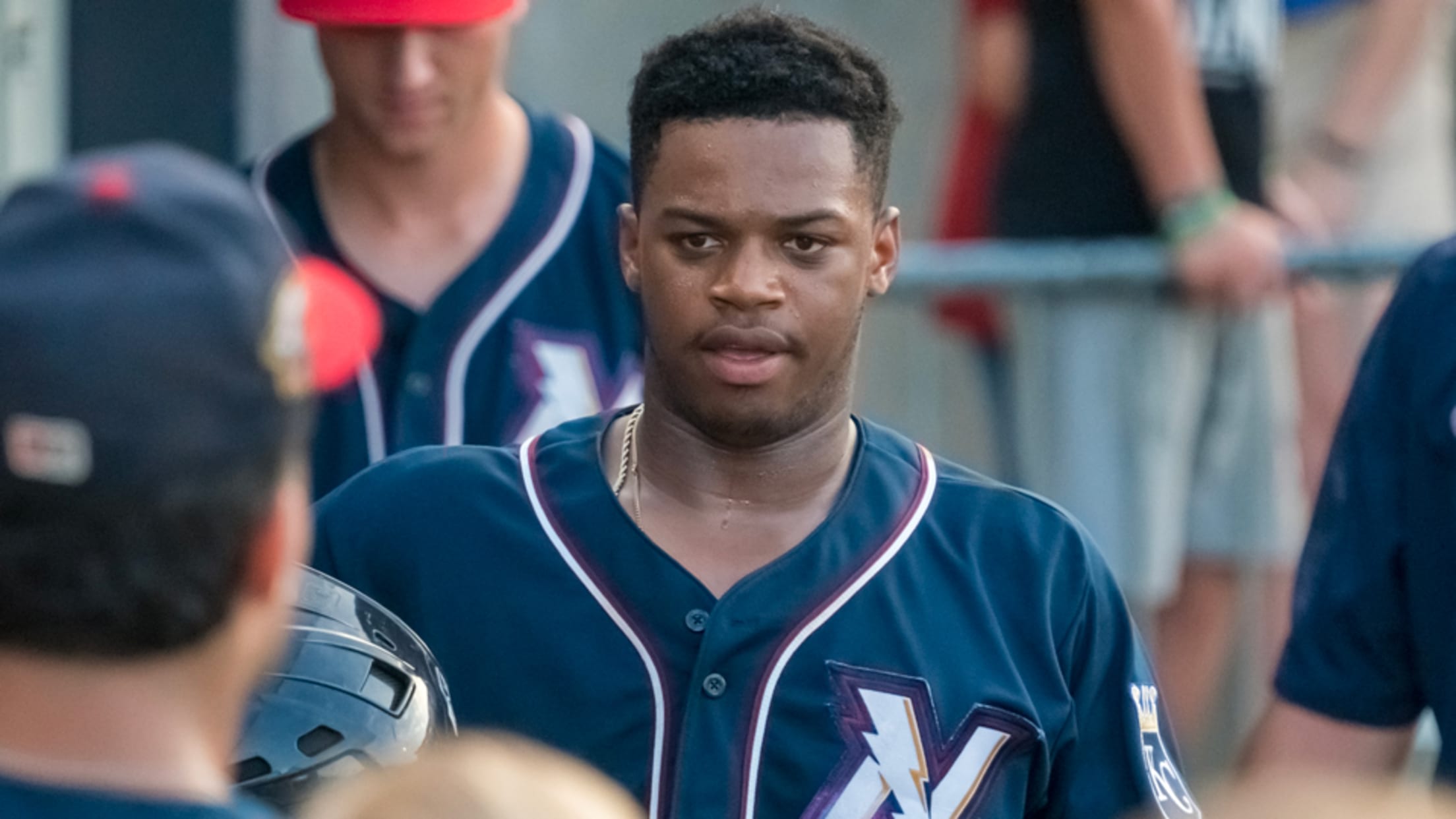 Last year at this time, Khalil Lee was preparing for his first taste of big league Spring Training. On Wednesday, he found out he'll be preparing for his first taste of a whole new system. According to MLB.com executive reporter Mark Feinsand, the 22-year-old outfielder is headed from the Royals
Winter ball roundup: Puerto Rican League
Boston outfielder Duran helps key Caguas' run to Caribbean Series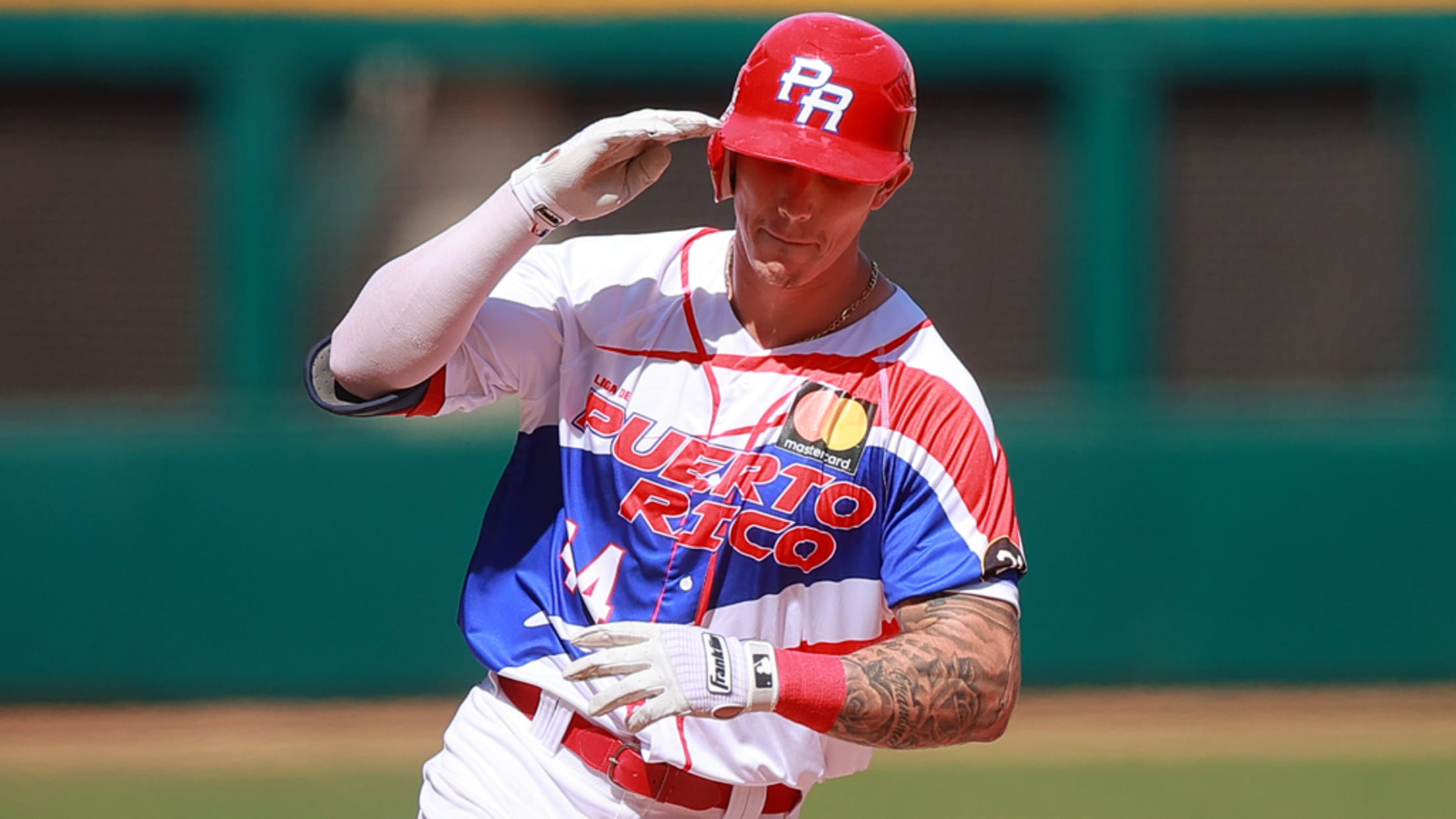 Without a Minor League season in 2020, top prospects headed to various locations across the globe for offseason work. Over the next few weeks, MiLB.com will look at the highlights from winter ball seasons worldwide. Past recaps include the Dominican Winter League and the Mexican Pacific League.
Red Sox acquire German from Yanks in Ottavino deal
Yankees send No. 24 prospect with veteran reliever to Boston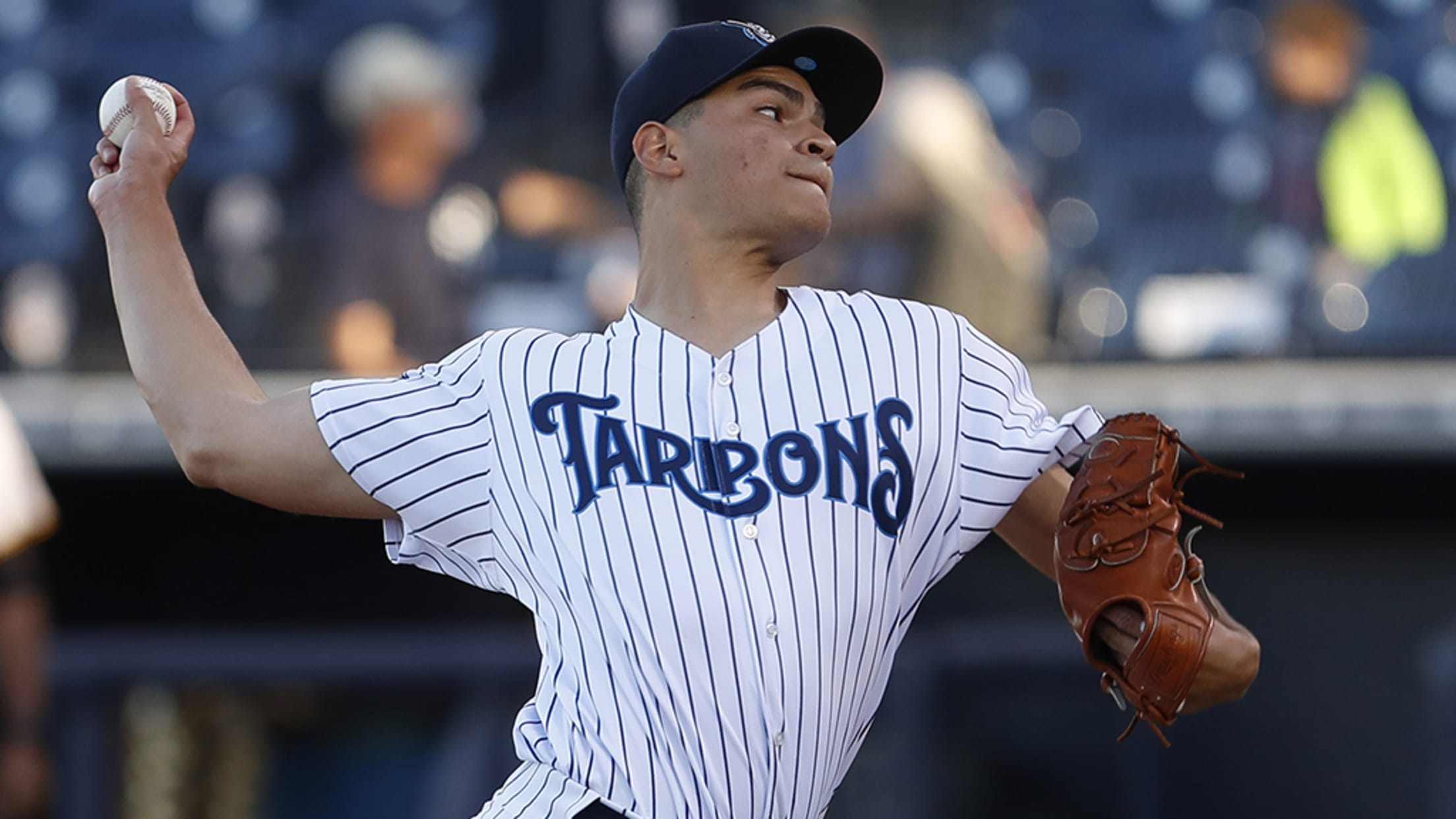 Frank German is about to learn the other side of one of baseball's most intense rivalries. The Yankees have traded their No. 24 prospect to the Red Sox in a deal centered around veteran reliever Adam Ottavino, the clubs confirmed Monday. Boston receives up Ottavino, German and $850,000 while New
Phillies acquire prospect Chatham from Red Sox
No. 14 prospect headed to Philly to clear way for Pérez signing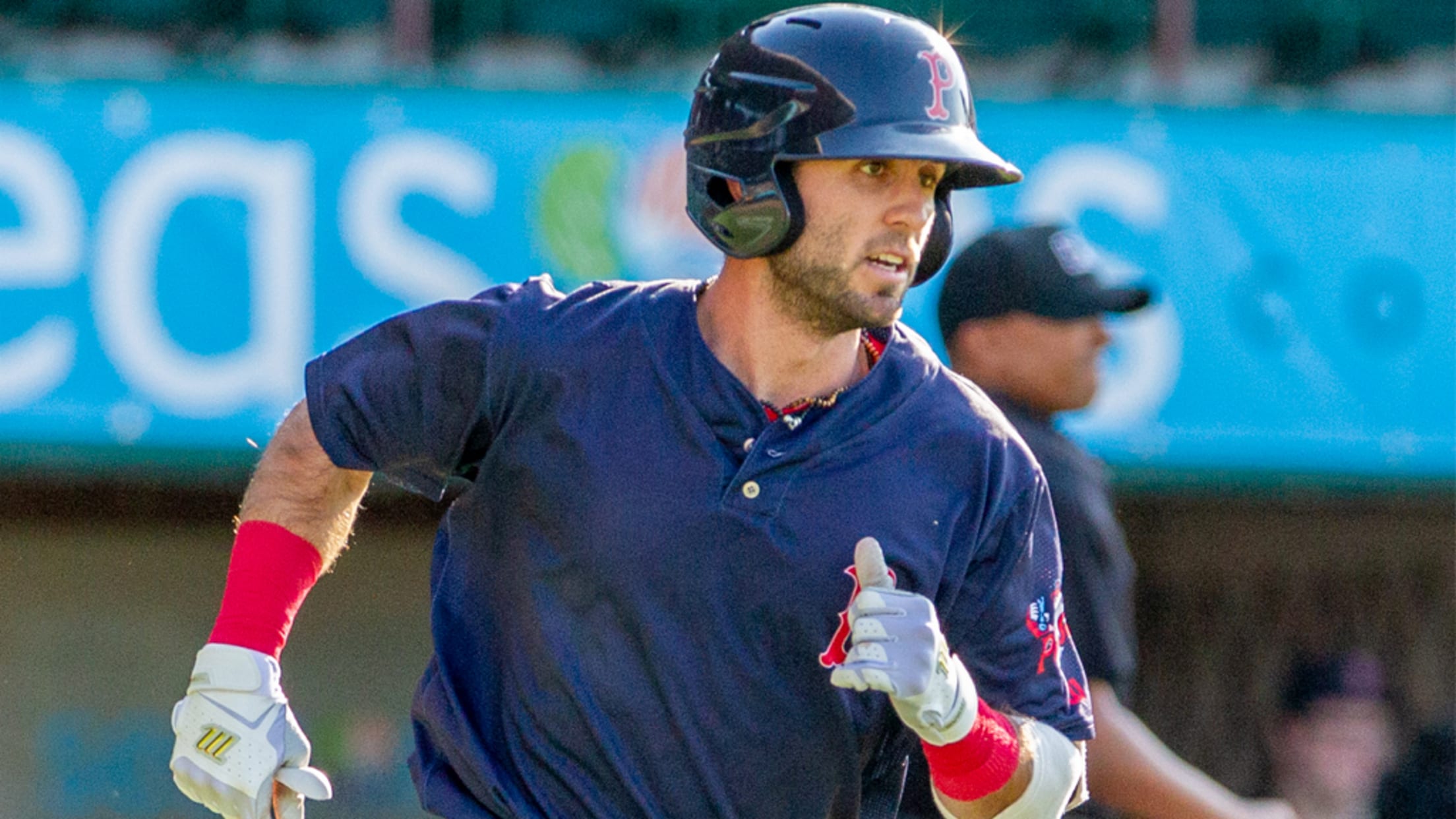 Dave Dombrowski joined the Phillies front office in December, and one month later, the new president of baseball operations has pulled off a deal with his former organization. The Phillies acquired middle infielder C.J. Chatham from the Red Sox for a player to be named later or cash, both clubs
The Road to The Show™: Triston Casas
No. 2 Red Sox prospect becomes of Minors' most powerful sluggers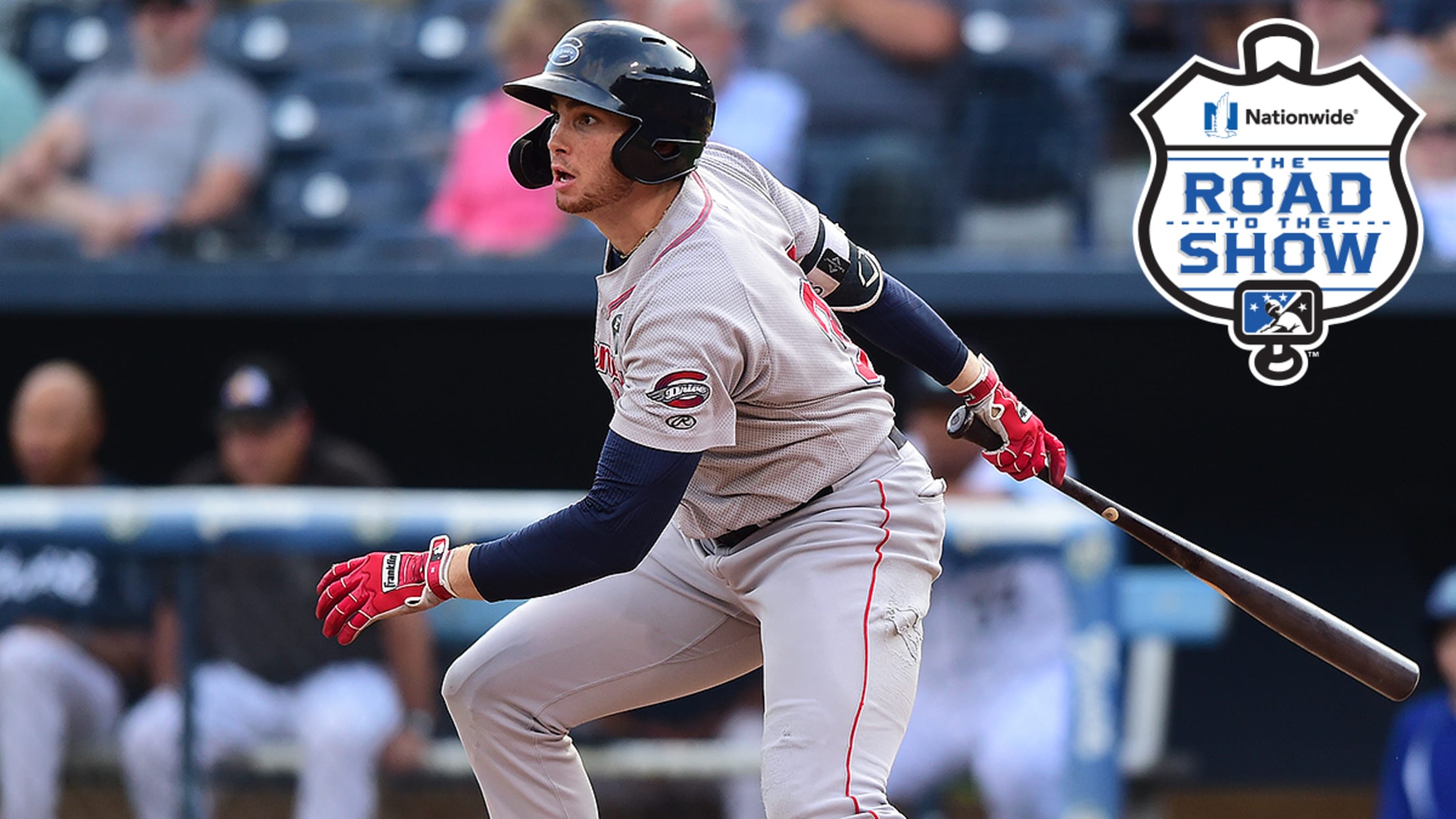 Each week, MiLB.com profiles an elite prospect by chronicling the steps he's taken to reach the brink of realizing his Major League dream. Here's a look at Boston Red Sox infielder Triston Casas. For more player journeys on The Road to The Show, click here.
2021 Prospect Projections: AL East rookies
How Steamer600 views O's, Sox, Yanks, Rays, Jays rookies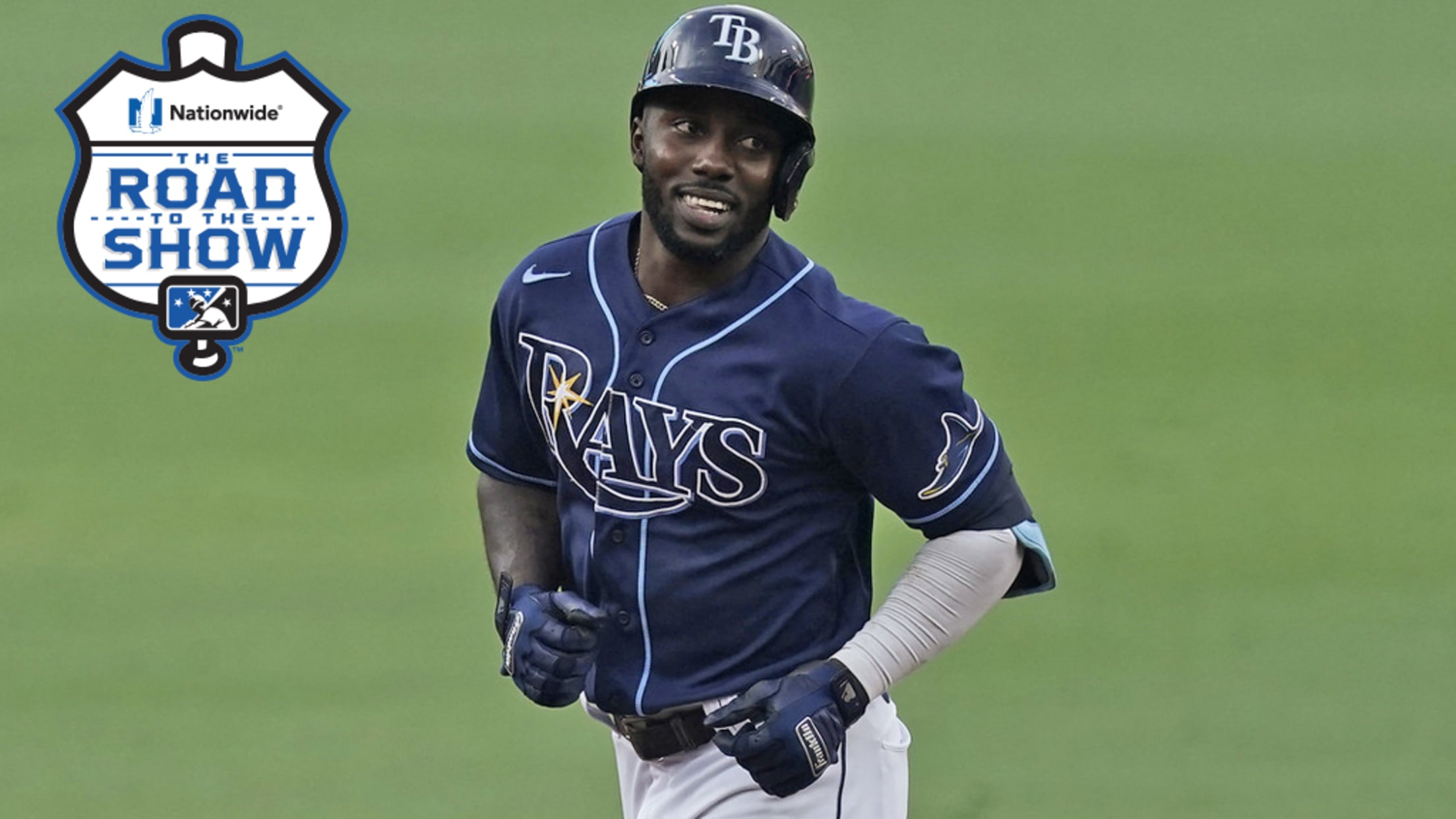 This is the first in a six-part Toolshed series that uses FanGraphs' Steamer600 projections to look at how prospects would fare over a full Major League season in 2021. The system bases its forecast on 600 plate appearances for position players, 450 plate appearances for catchers, 200 innings for starting
Smith bringing singular focus, drive to Red Sox
29-year-old becomes pro baseball's first Black female coach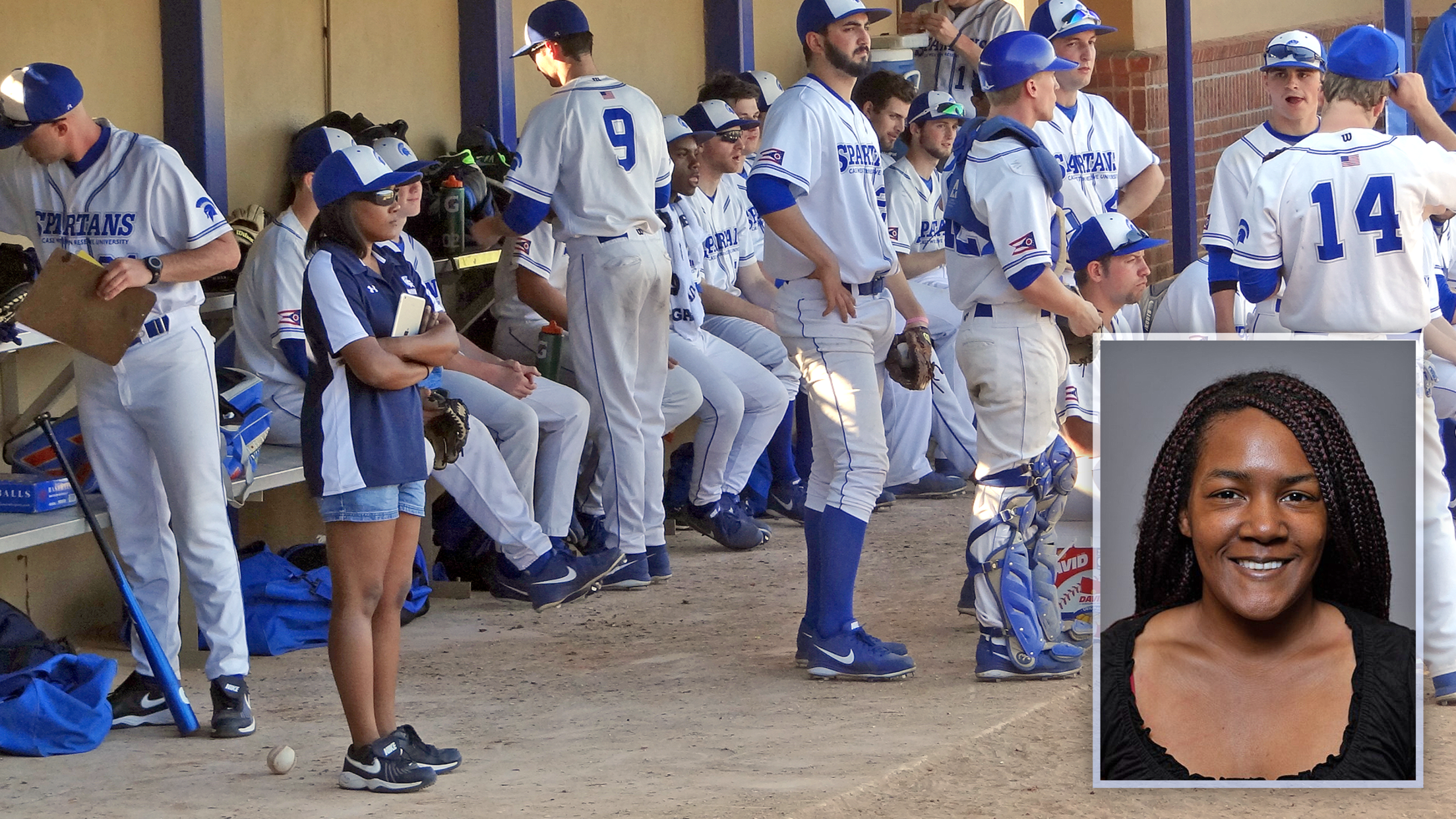 There's no exact road map to the Major Leagues. But, in baseball, those who do the work often benefit. Bianca Smith did the work. And then she worked some more. It's paid off. Last week, the Red Sox announced the 29-year-old will become the first Black woman to hold a
The Road to The Show™: Jeter Downs
Top Red Sox prospect making a name for himself after long journey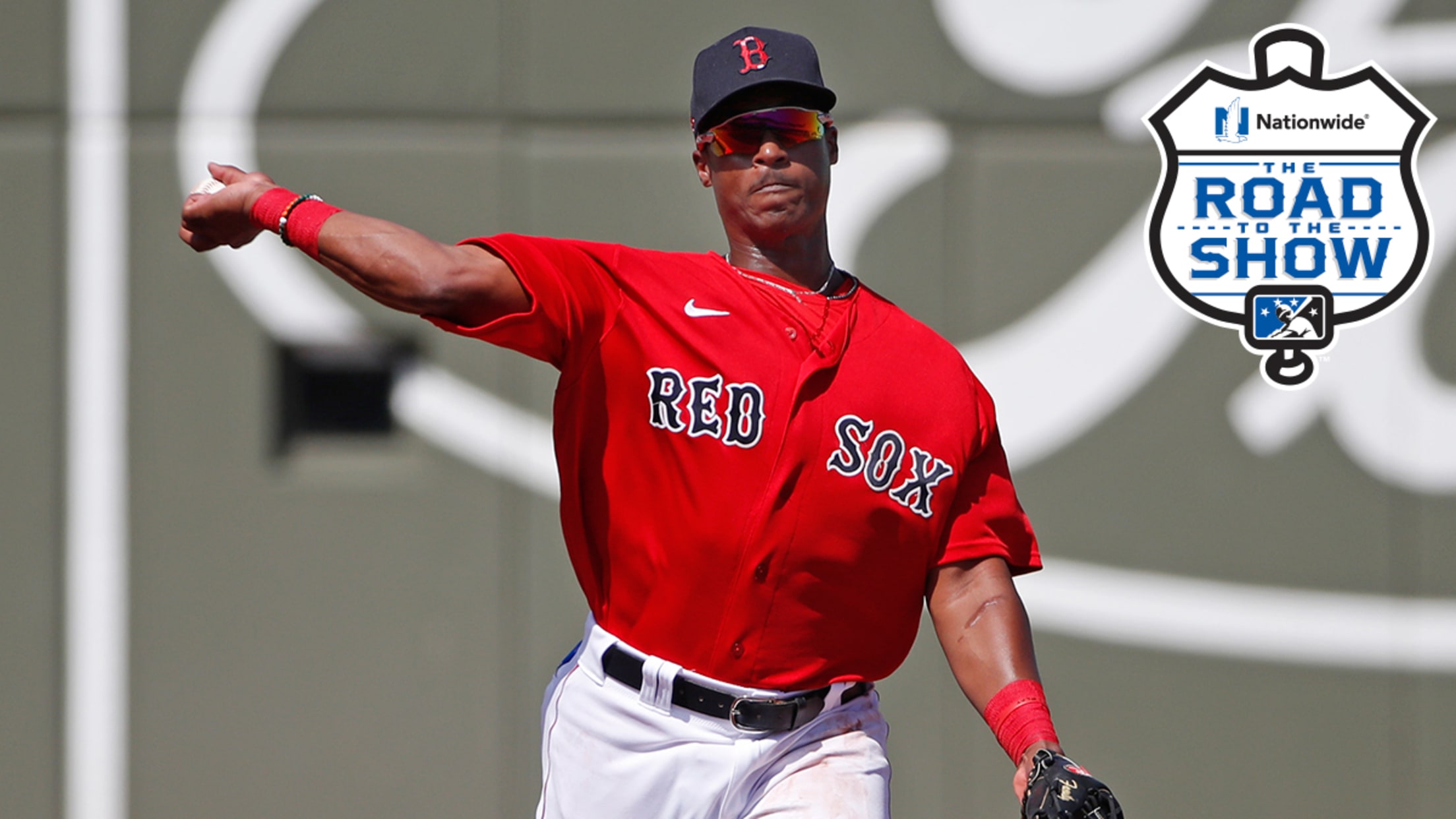 Each week, MiLB.com profiles an elite prospect by chronicling the steps he's taken to reach the brink of realizing his Major League dream. Here's a look at Boston Red Sox shortstop Jeter Downs. For more player journeys on The Road to The Show, click here.
State of the System: Boston Red Sox
Infield remains strength, needed pitching help on way to Fenway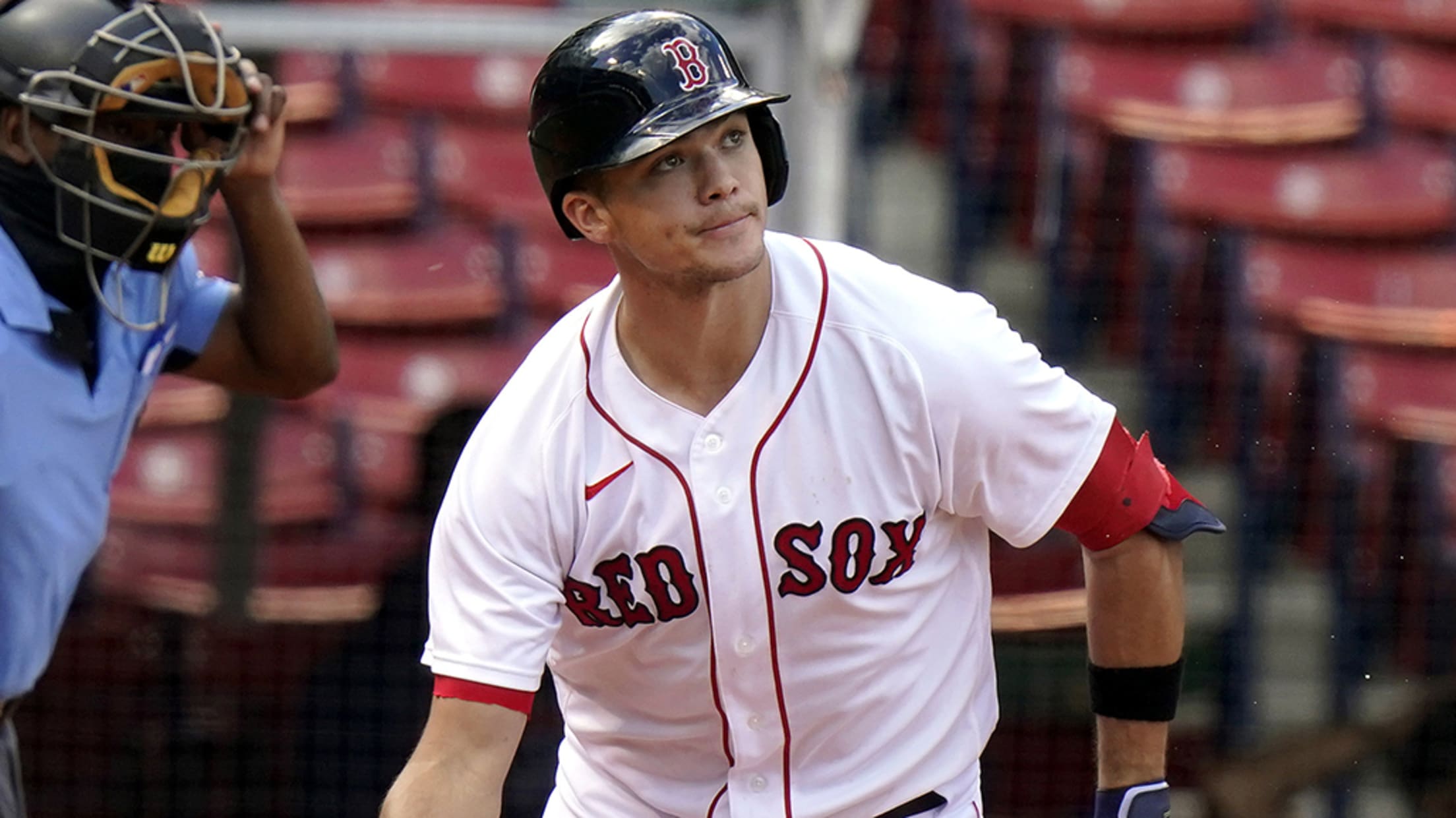 Starting in October and running through the end of the year, MiLB.com's new State of the System series evaluates the strengths and weaknesses of each Major League organization, highlights prospects who've made the biggest strides in 2020 and offers a peek at 2021. It has not been an ideal 2020
Houck dominates Yankees in Fenway debut
10th-ranked Red Sox prospect takes no-hitter into sixth inning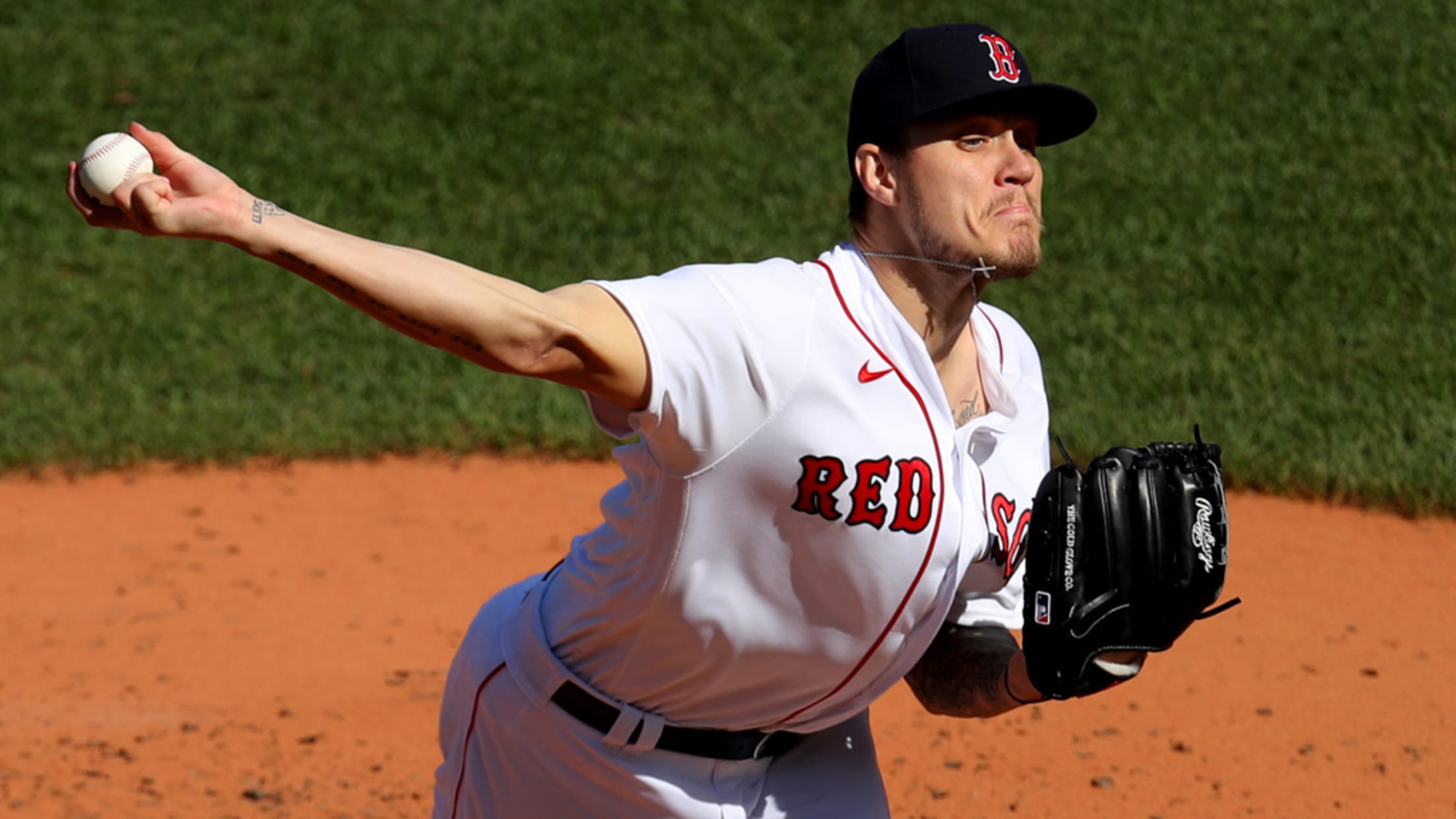 Tanner Houck introduced himself to Red Sox fans last week with a strong -- and charitable -- Major League debut. On Sunday, he introduced himself to Fenway Park with an even better performance against his team's archrival. Houck took a no-hitter into the sixth and ended up allowing an unearned