Minor League coaches pitching in at Futures Game
Tuiasosopo, Ramos on NL staff for upcoming prospect showcase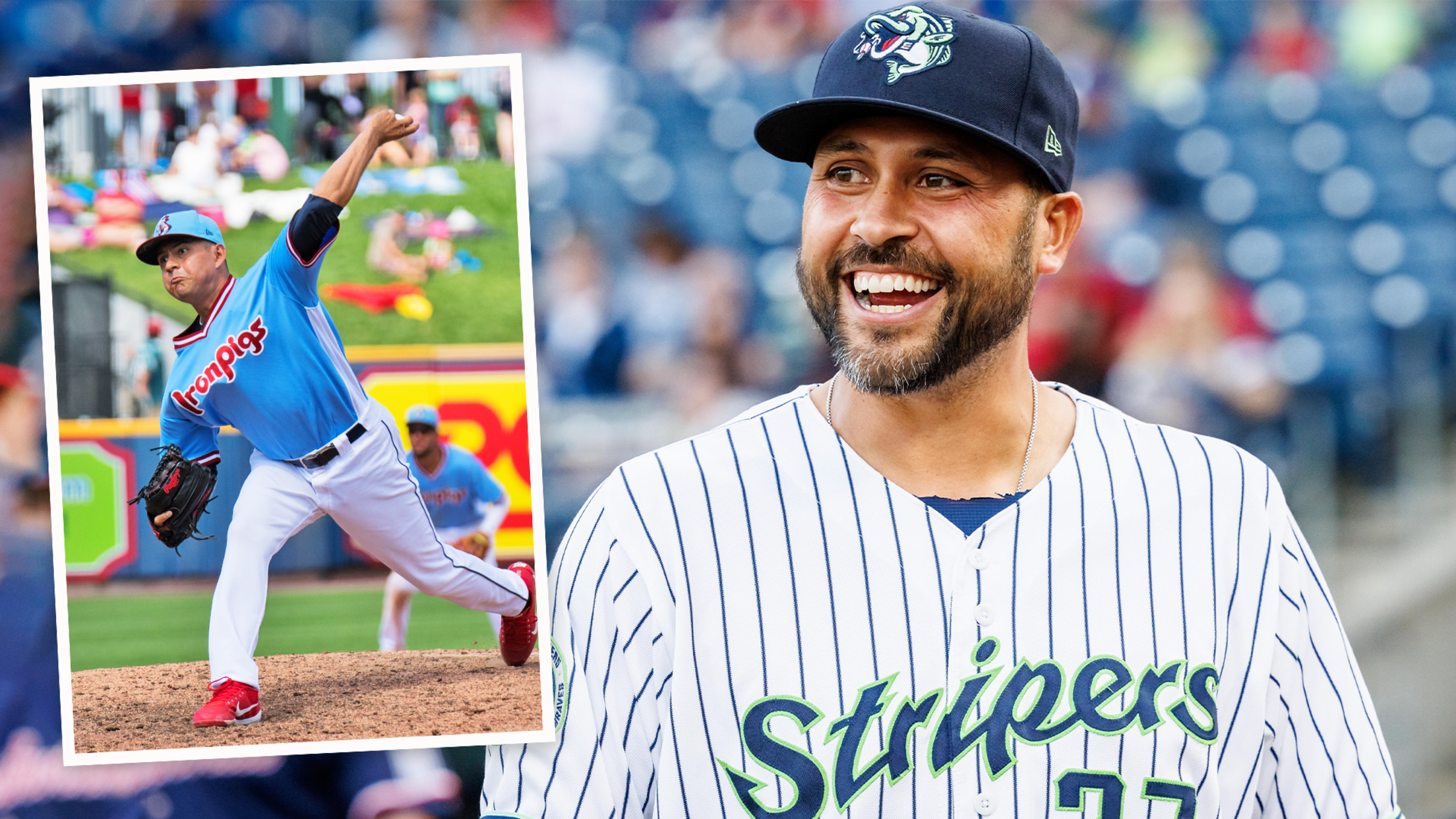 There are some mysteries that are better left unsolved. Last month, Cesár Ramos had a typical call with Phillies farm director Preston Mattingly about an atypical topic. Mattingly's chat with the Triple-A Lehigh Valley pitching coach wasn't to check in on a member of the IronPigs' pitching staff, but gauge
Prospect Q&A: Phillies catcher O'Hoppe
Club's No. 5 prospect discusses strong AFL, work with pitchers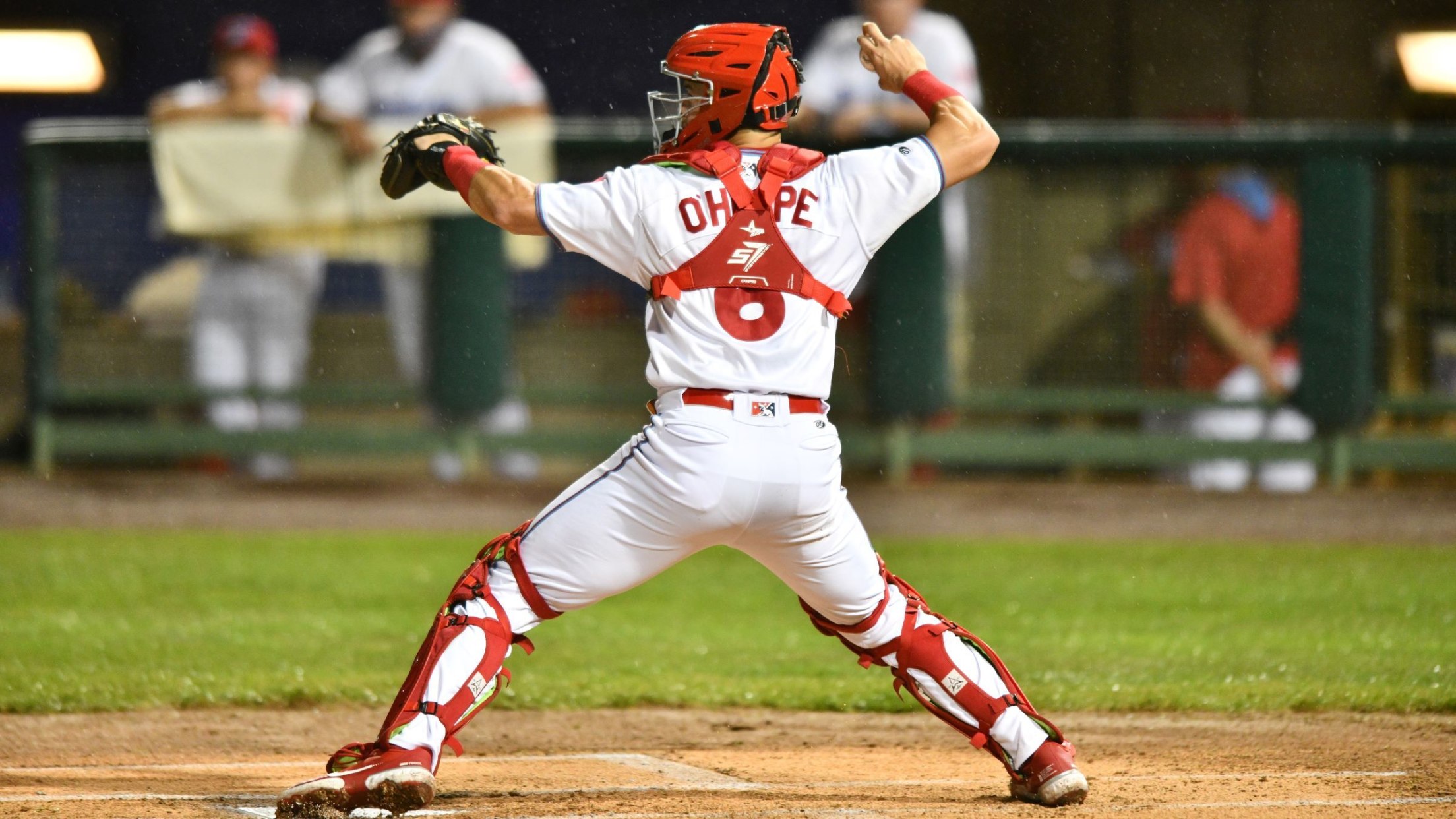 Last season, Logan O'Hoppe learned that it's never too late to make a name for yourself. O'Hoppe was the recipient of the Dernell Stenson Sportsmanship Award for his work with Peoria in the Arizona Fall League. The backstop was constantly praised by pitchers and coaches alike for the way he
Scouting report: Phillies righty Painter
2021 first-rounder may help form one of Minors' best pitching duos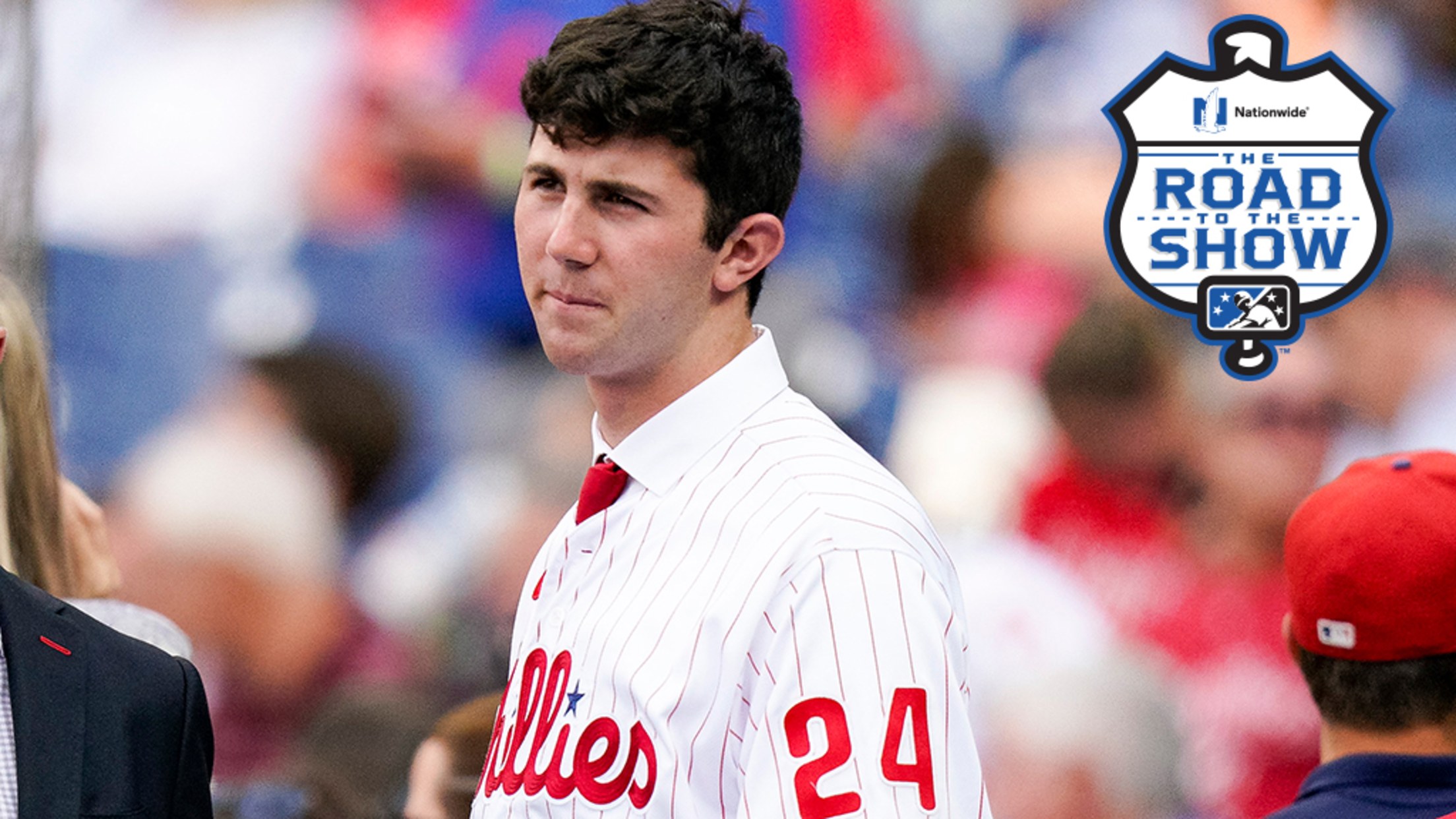 MiLB.com's Scouting Report series spotlights players who are just starting their professional careers, focusing on what the experts are projecting for these young phenoms. Here's a look at third-ranked Phillies prospect Andrew Painter. The Phillies' farm system isn't looked upon as favorably as others, but a strong first full season
Stott, O'Hoppe swiftly ascend Phillies' system
No. 2 prospect, rising catcher reach Triple-A in full-season debuts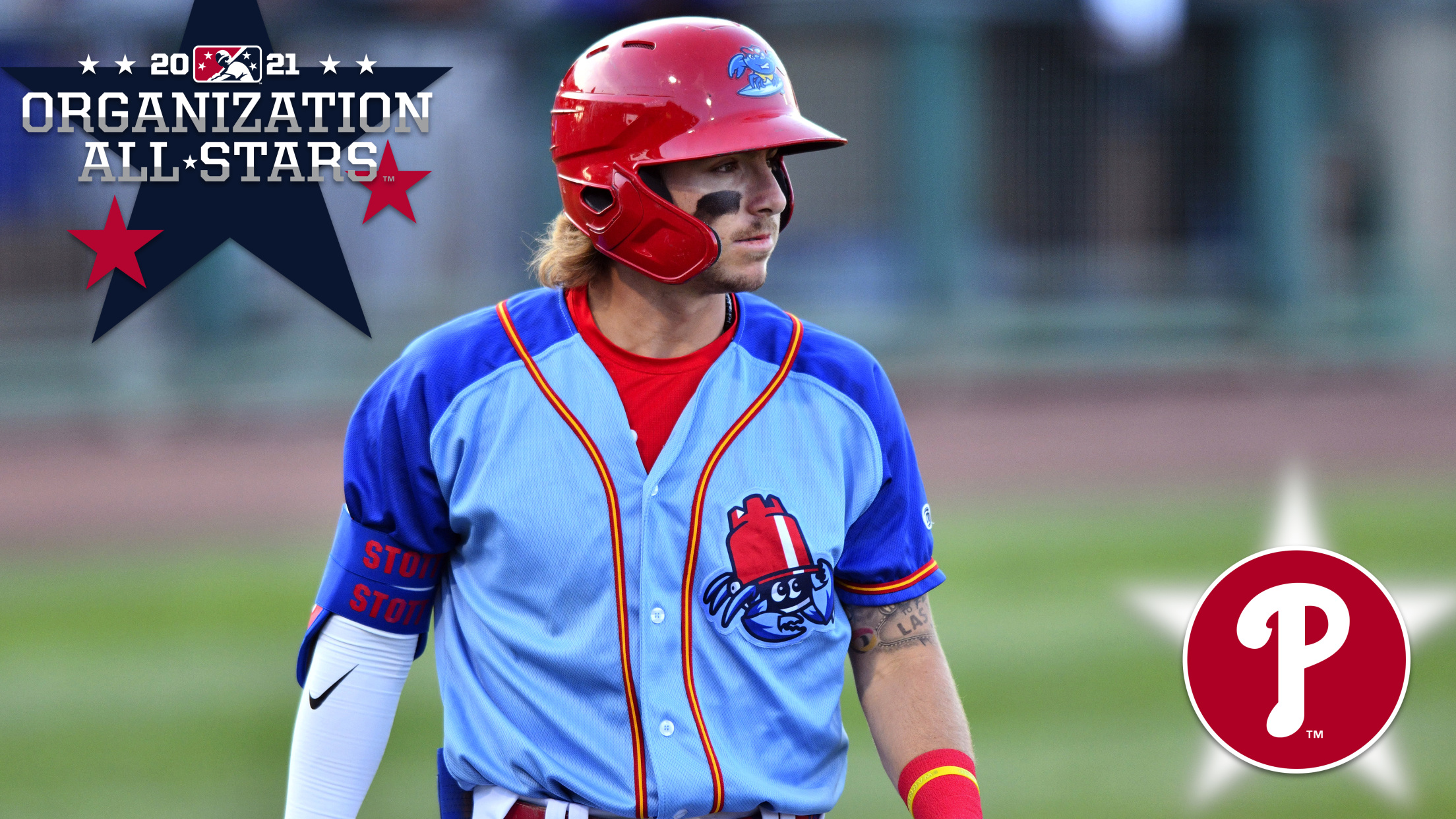 Each offseason, MiLB.com goes position by position across each system and honors the players -- regardless of age or prospect status -- who had the best seasons in their organization. Click here to locate your favorite club. Over the past couple seasons, the Phillies have gotten closer to playoff contention,
The Show Before the Show: Episode 313
Hunsickers share Reading family fun ahead of Father's Day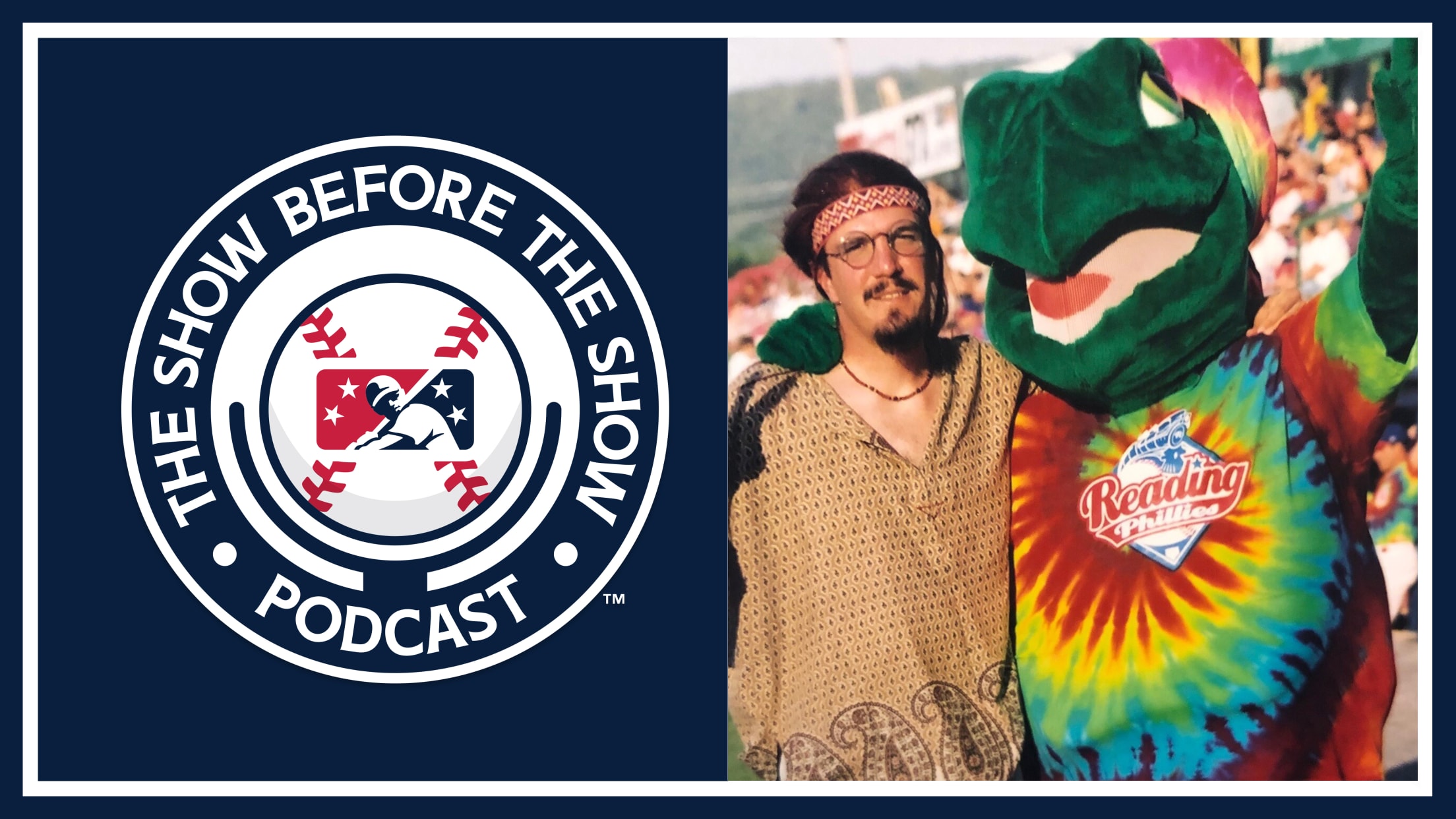 Check out the latest episode of The Show Before the Show, MiLB.com's official podcast. A segment rundown is listed below, in case you want to skip to a particular section. Like the podcast? Subscribe, rate and review "Minor League Baseball podcast" on iTunes. The podcast is also available via Spotify,
Scouting report: Phillies' Mick Abel
Right-hander poised to power his way through system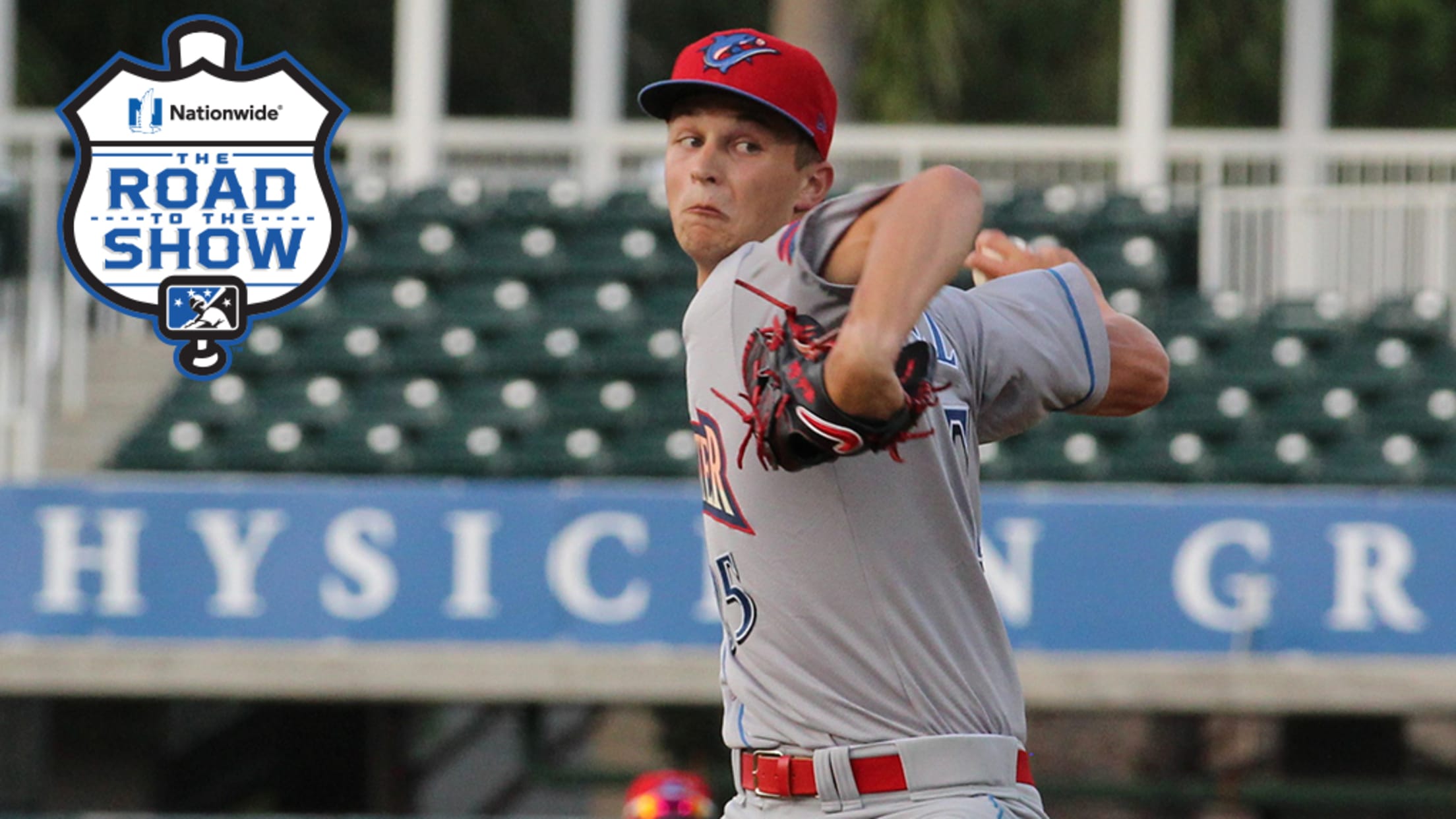 MiLB.com's Scouting Report series spotlights players who are just starting their professional careers, focusing on what the experts are projecting for these young phenoms. Here's a look at top-ranked Phillies prospect Mick Abel. For more player journeys on The Road to The Show, click here.
Allen's final days in Minors marked by fear, racism
Future MVP took lessons learned from Jim Crow South to Majors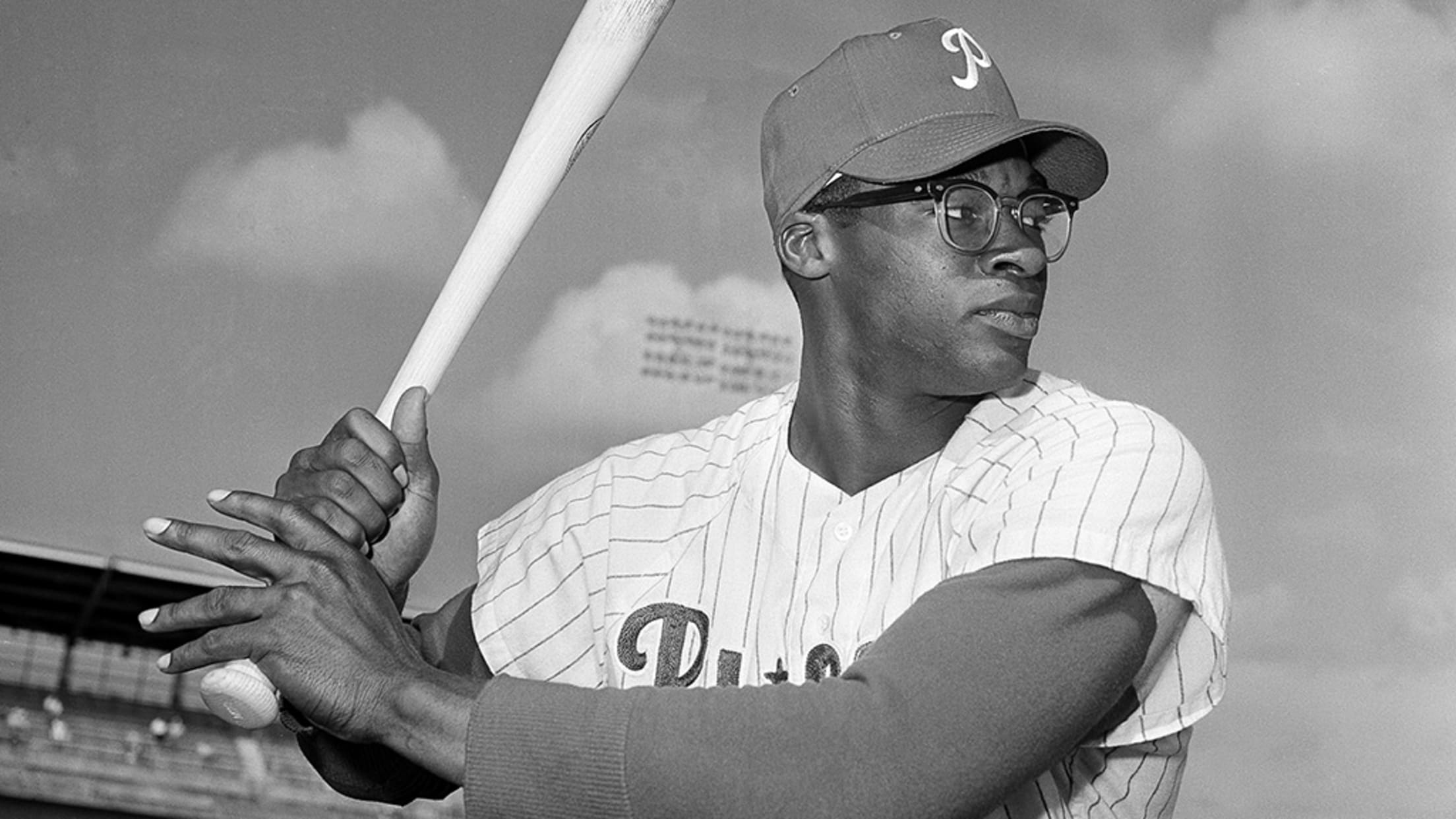 It's easy to forget that less than 20 years separated Jackie Robinson's integration of affiliated baseball in 1946 and Dick Allen's Triple-A debut in 1963. Between the time Robinson set foot in Ebbets Field on April 15, 1947 as the first Black man to play in the Majors and Allen's
Phillies' Simmons testing progress in ABL
No. 26 prospect altered swing with help from ROY Lewis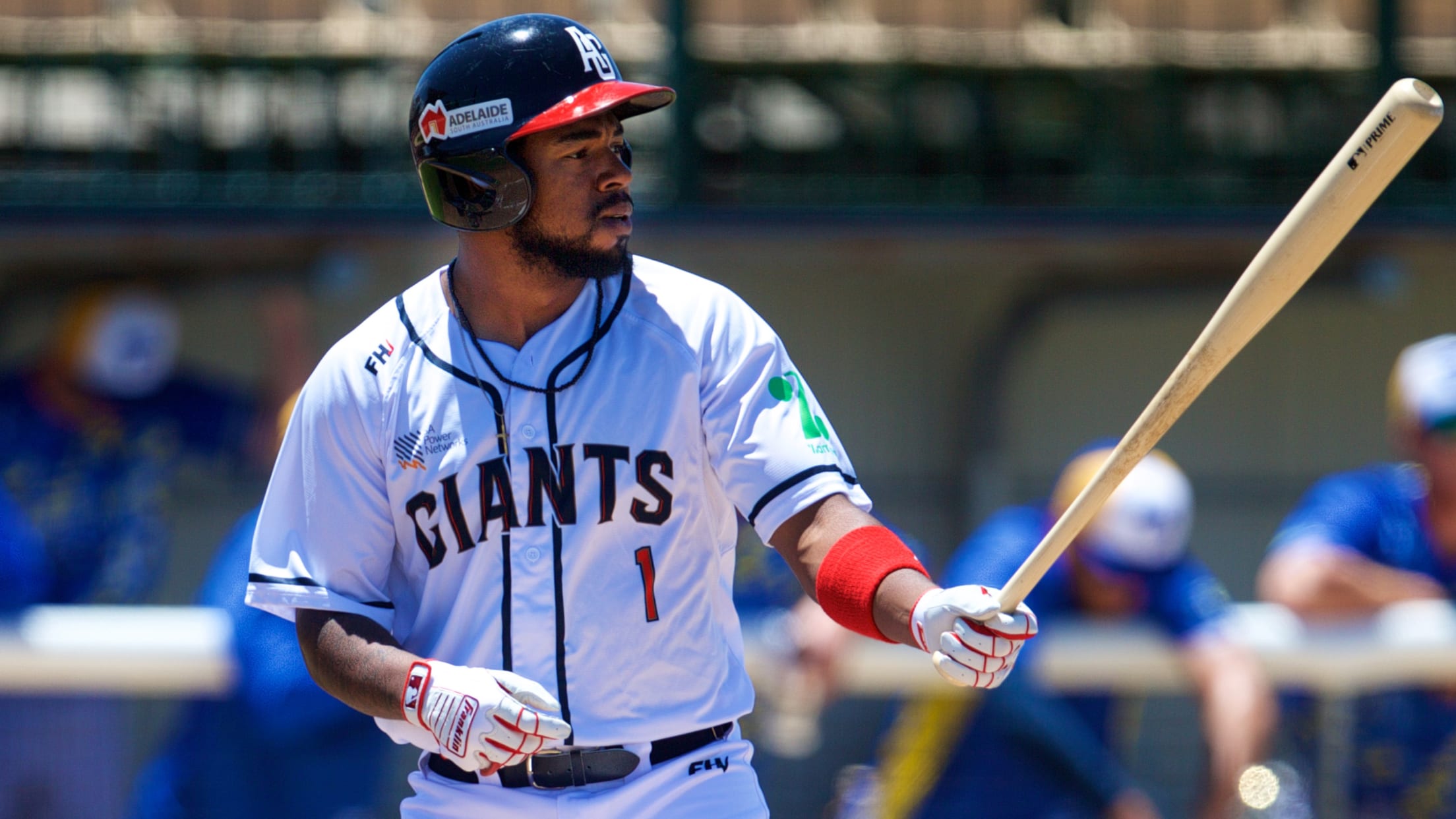 At some point between Spring Training and Summer Camp in 2020, the baseball field at Dominion Christian northwest of Atlanta transformed from a high school diamond into a professional sandlot. Some of the area's best talent gathered to stay sharp while the sport charted a course for playing through a
2021 Prospect Projections: NL East rookies
How Steamer600 views Braves, Fish, Mets, Phils, Nats prospects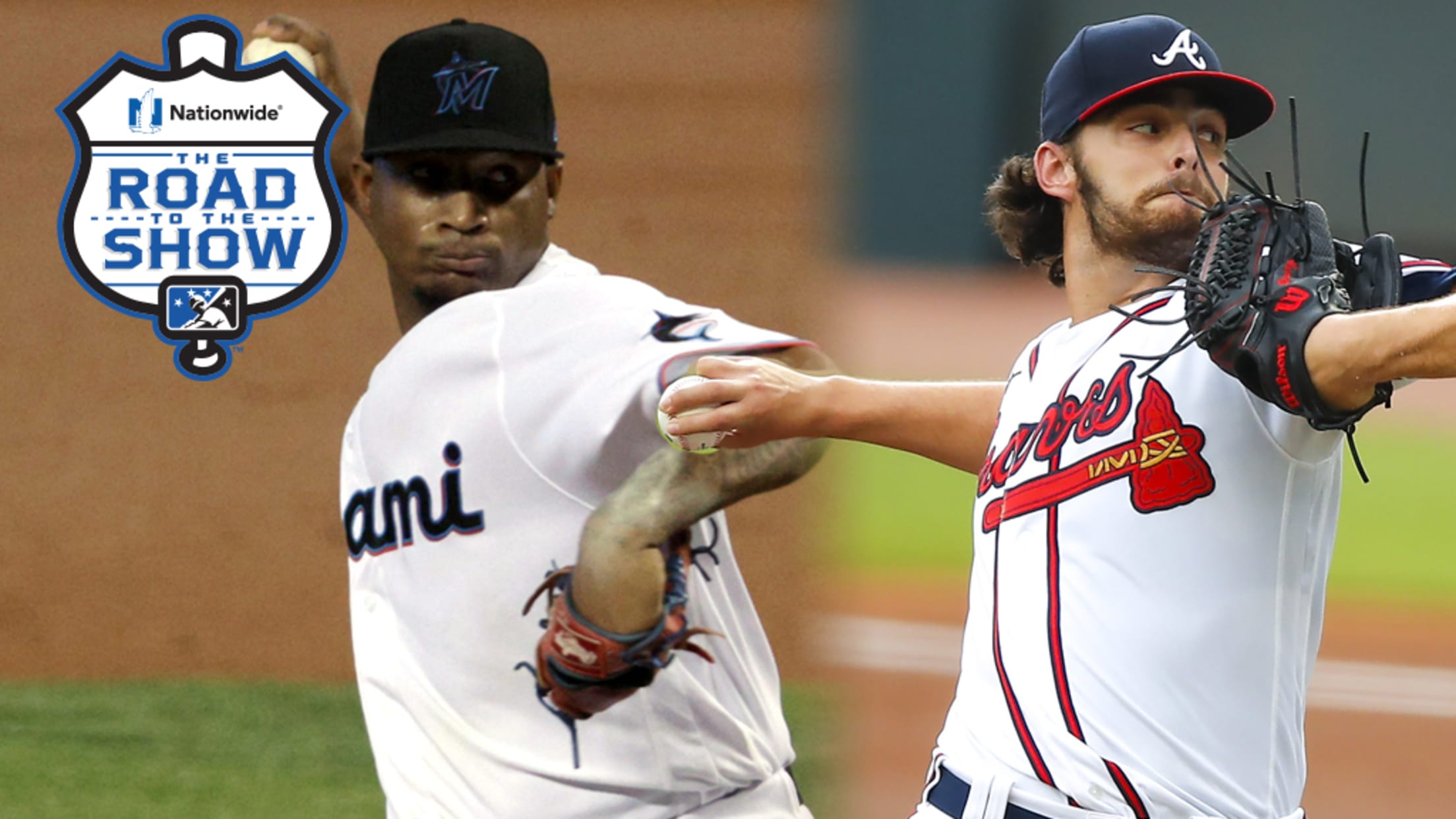 This is the second in a six-part Toolshed series that uses FanGraphs' Steamer600 projections to look at how prospects would fare over a full Major League season in 2021. The system bases its forecast on 600 plate appearances for position players, 450 plate appearances for catchers, 200 innings for starting
Phillies acquire prospect Chatham from Red Sox
No. 14 prospect headed to Philly to clear way for Pérez signing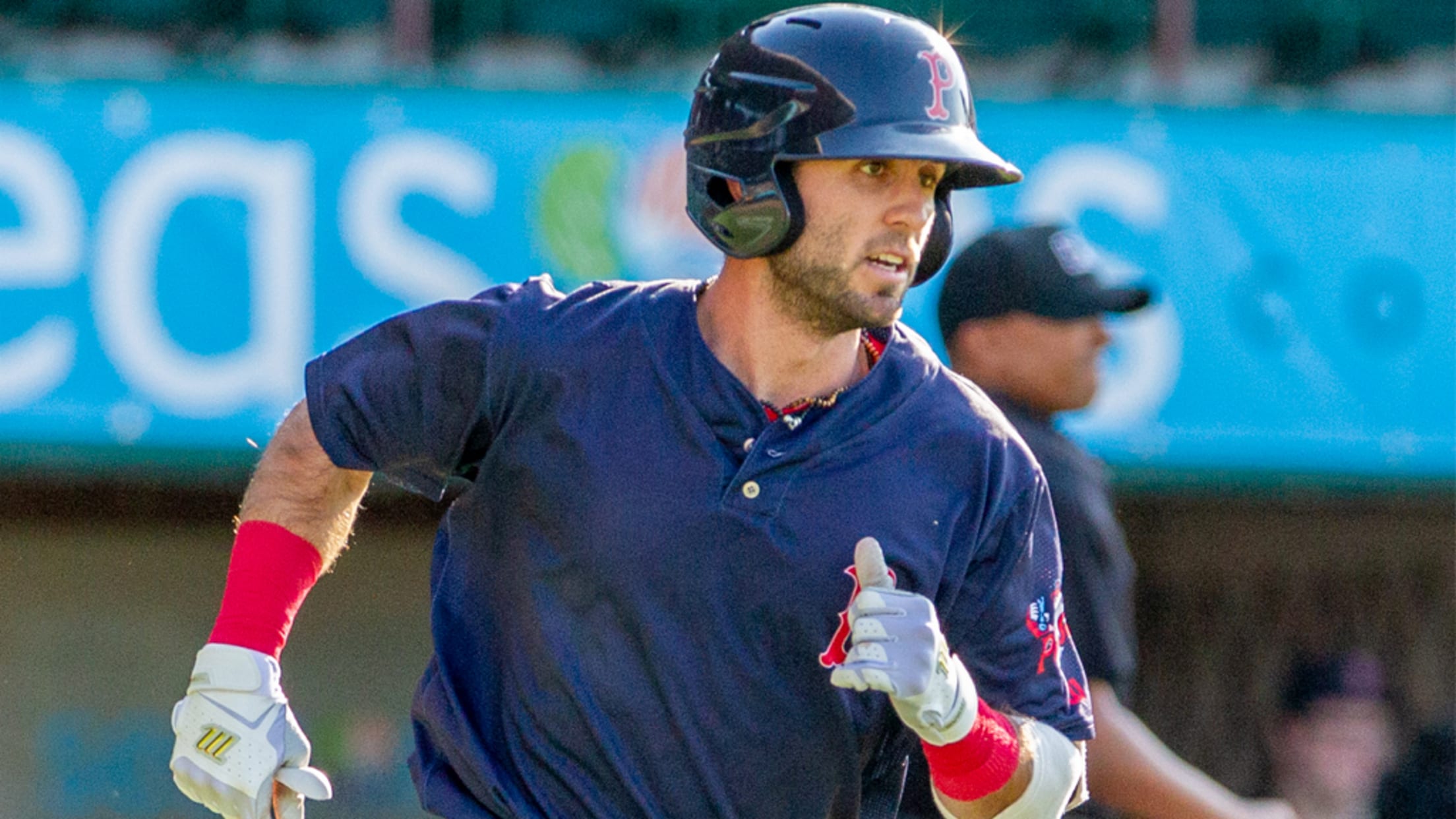 Dave Dombrowski joined the Phillies front office in December, and one month later, the new president of baseball operations has pulled off a deal with his former organization. The Phillies acquired middle infielder C.J. Chatham from the Red Sox for a player to be named later or cash, both clubs
State of the System: Philadelphia Phillies
Club bullish on pitching talent beyond top prospect Howard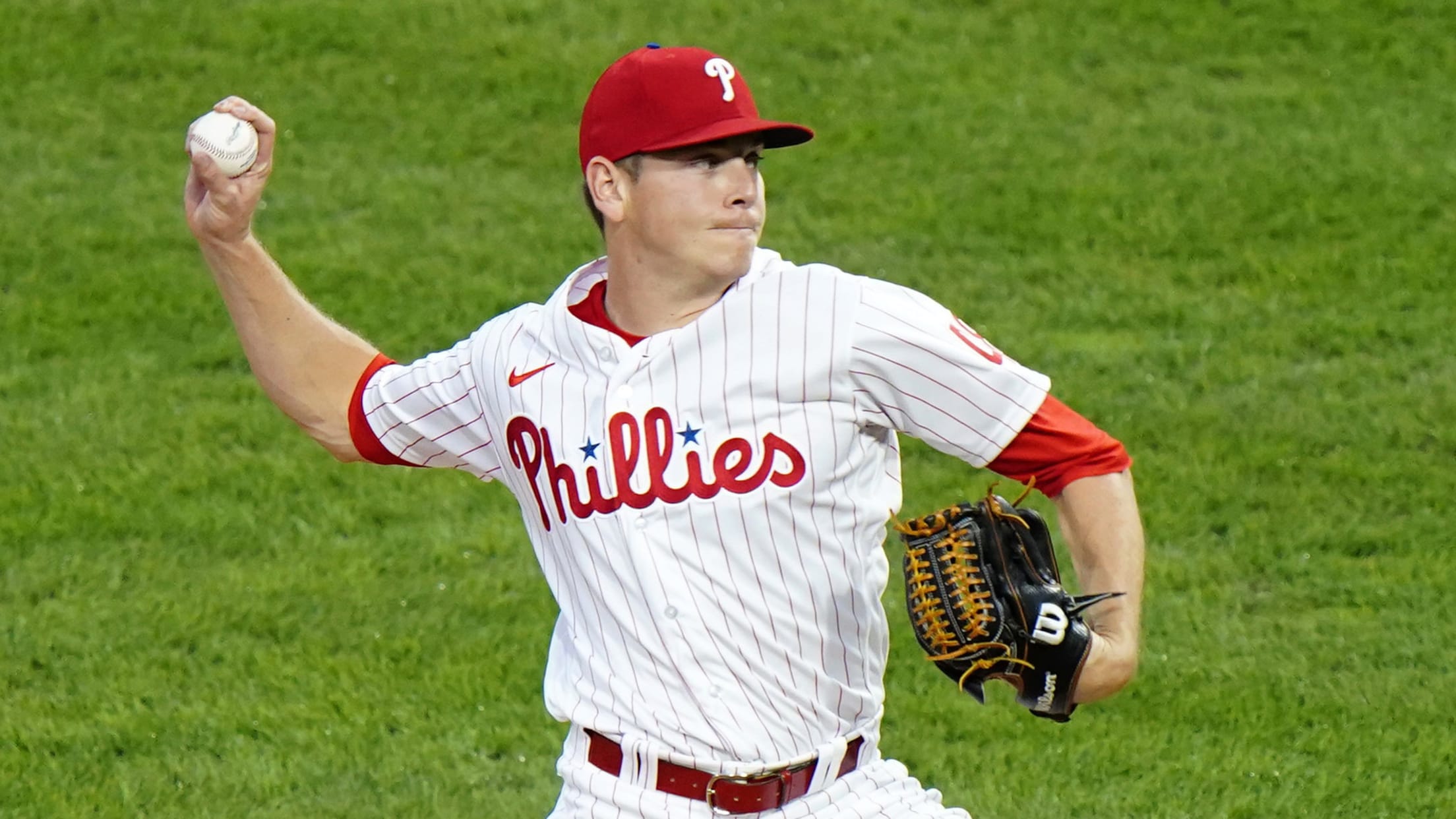 Starting in October and running through the end of the year, MiLB.com's State of the System series will evaluate the strengths and weaknesses of each Major League organization, highlights prospects who've made the biggest strides in 2020 and offers a peek at 2021. There are things to like about where
Shore thing: BlueClaws adopt beachy keen look 
Lakewood club shifts to 'Jersey Shore' moniker, unveils fresh logos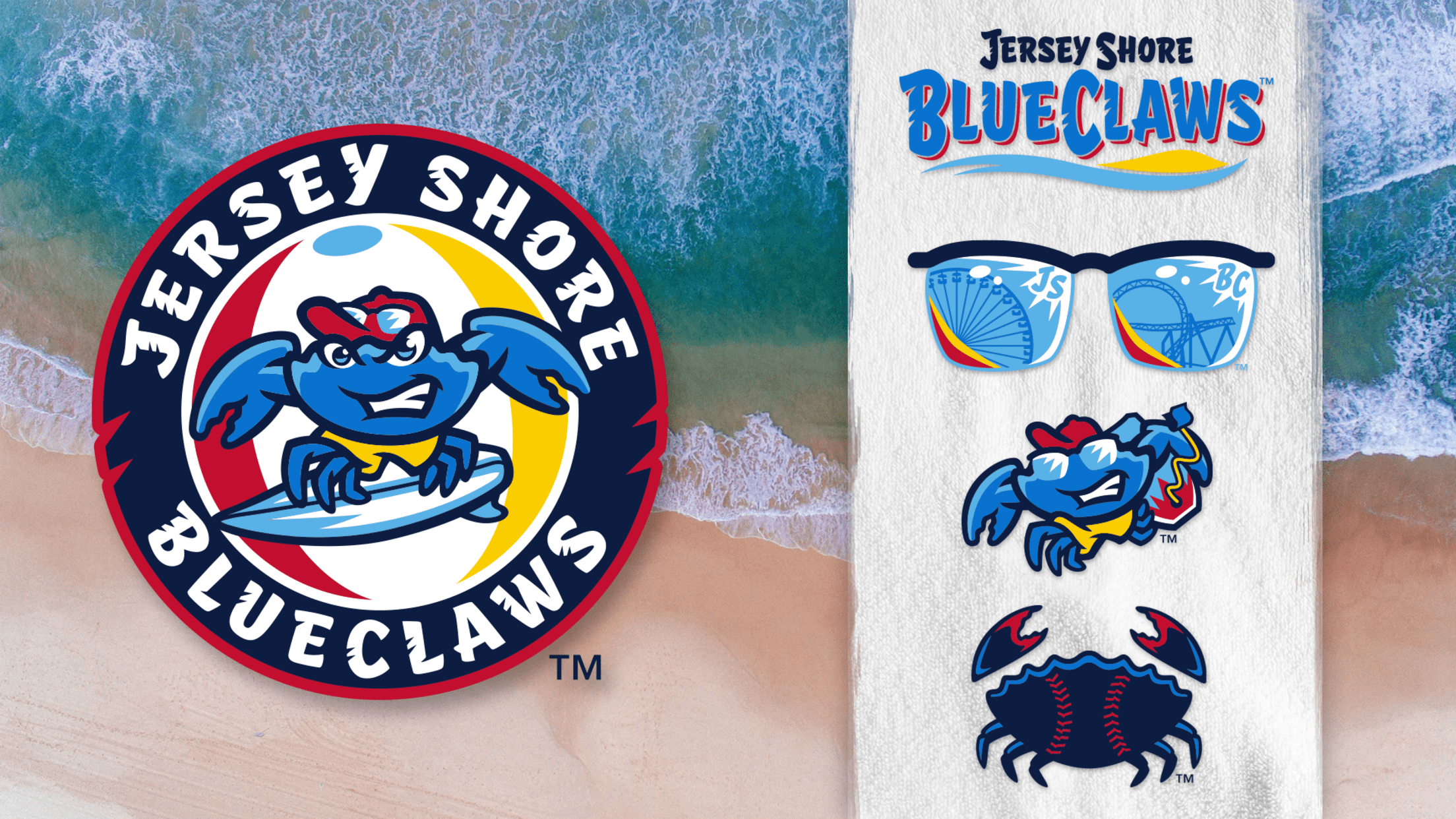 New Jersey's Lakewood Township Minor League Baseball team isn't going anywhere. In 2021, as in every season since their inaugural 2001 campaign, the Phillies' Class A affiliate will still be named the BlueClaws and operate out of FirstEnergy Park. Nonetheless, next year marks the official start of a new era
Toolshed: Handicapping NL Rookie of the Year race
Cronenworth, Bohm, Williams lead crowded field on senior circuit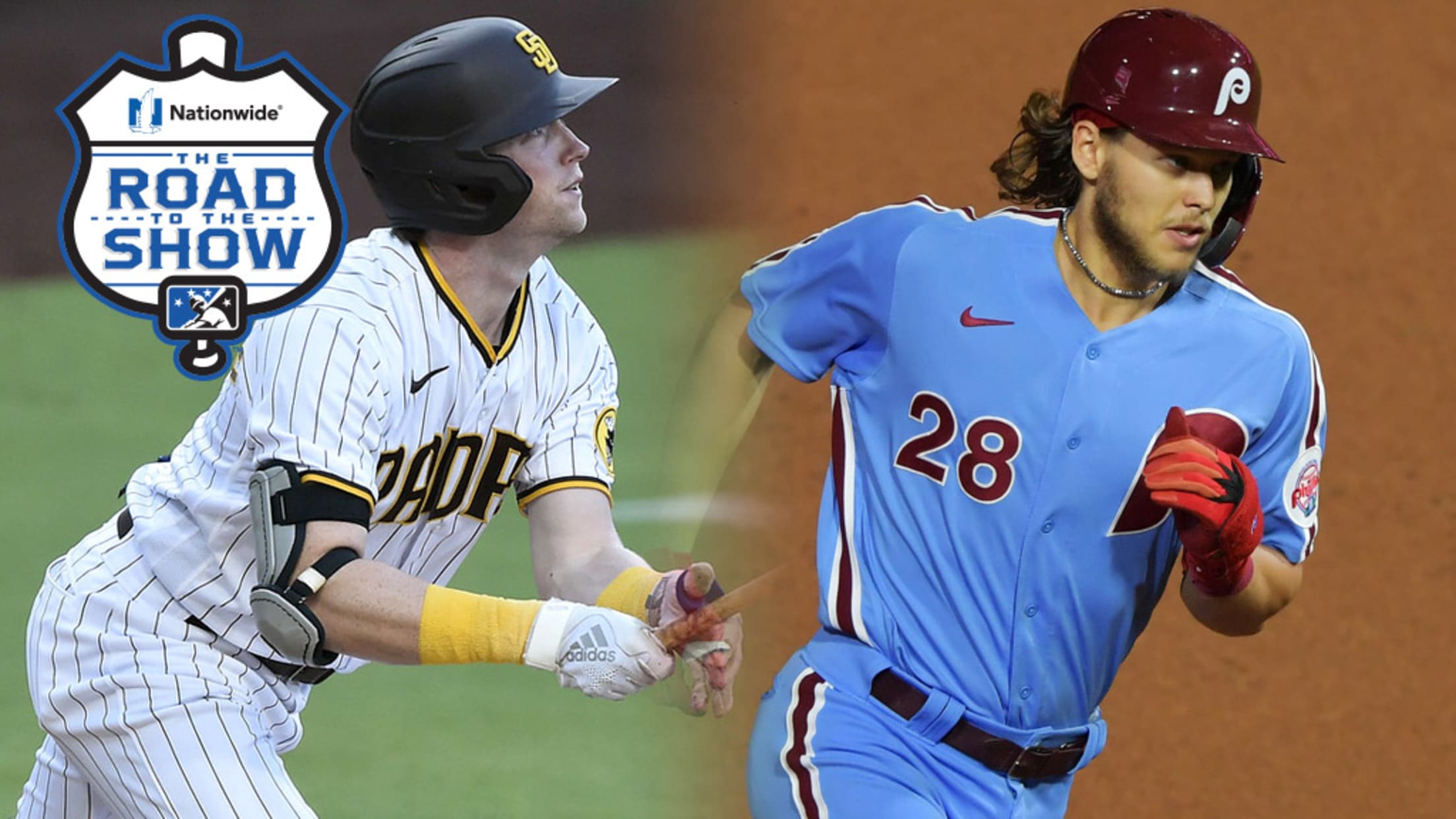 Sunday brings the end of the 2020 Major League regular season already, meaning potential award contenders have one final weekend to prove themselves to BBWAA voters. Without a Minor League season, most prospect fiends only have had the Rookie of the Year races in the American and National Leagues to
Bohm's big night not enough for Philly
No. 28 overall prospect part of back-to-back-to-back home runs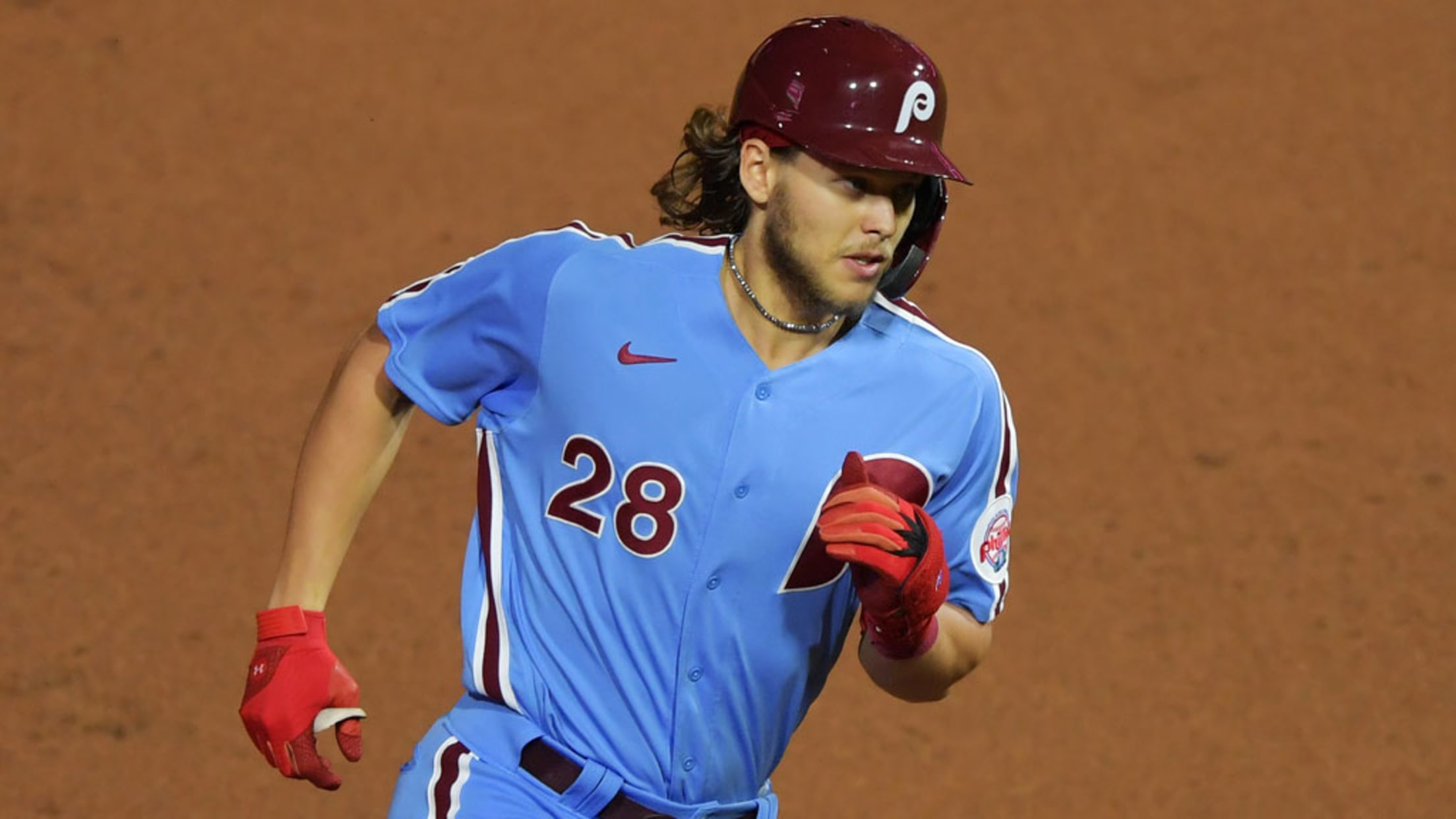 Alec Bohm showed Philadelphia the benefits of having him bat between Bryce Harper and Didi Gregorius on Thursday night. Philadelphia's top-ranked prospect fit right in with the seasoned veterans, hitting the middle long ball of a back-to-back-to-back sequence as the Phillies fell to the Mets, 10-6, at Citizens Bank Park.
Moniak making his way to Philadelphia
Injury brings top pick in 2016 Draft to Major Leagues for debut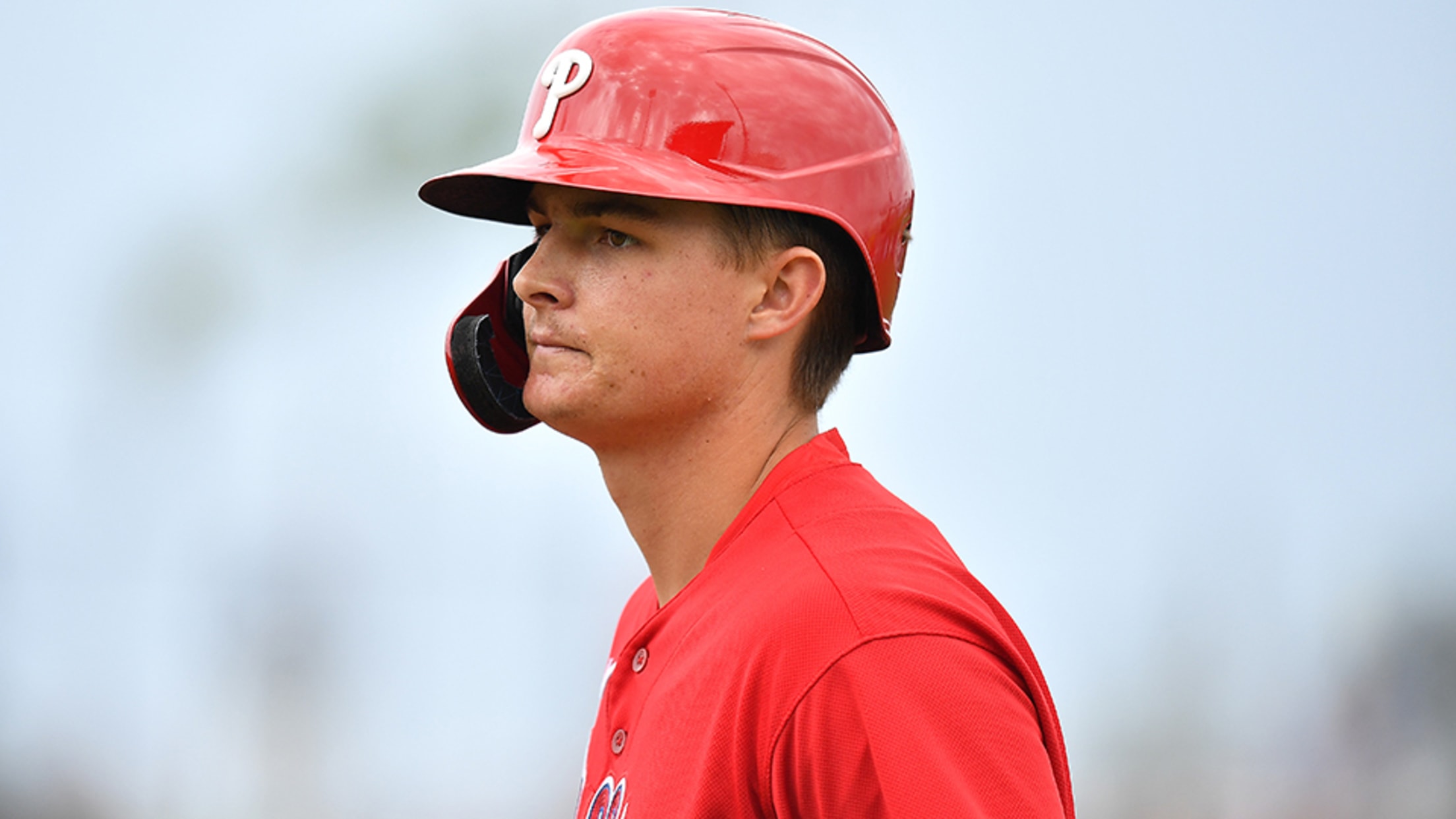 Beset by injuries, the Phillies are bringing 2016's No. 1 overall pick to the Major Leagues. Outfielder Mickey Moniak was called up ahead of Wednesday's game against the Mets. Philly's No. 13 prospect was not in the starting lineup.
Phils' Howard pulled with stiff shoulder
Twins prospect Rooker suffers fractured right forearm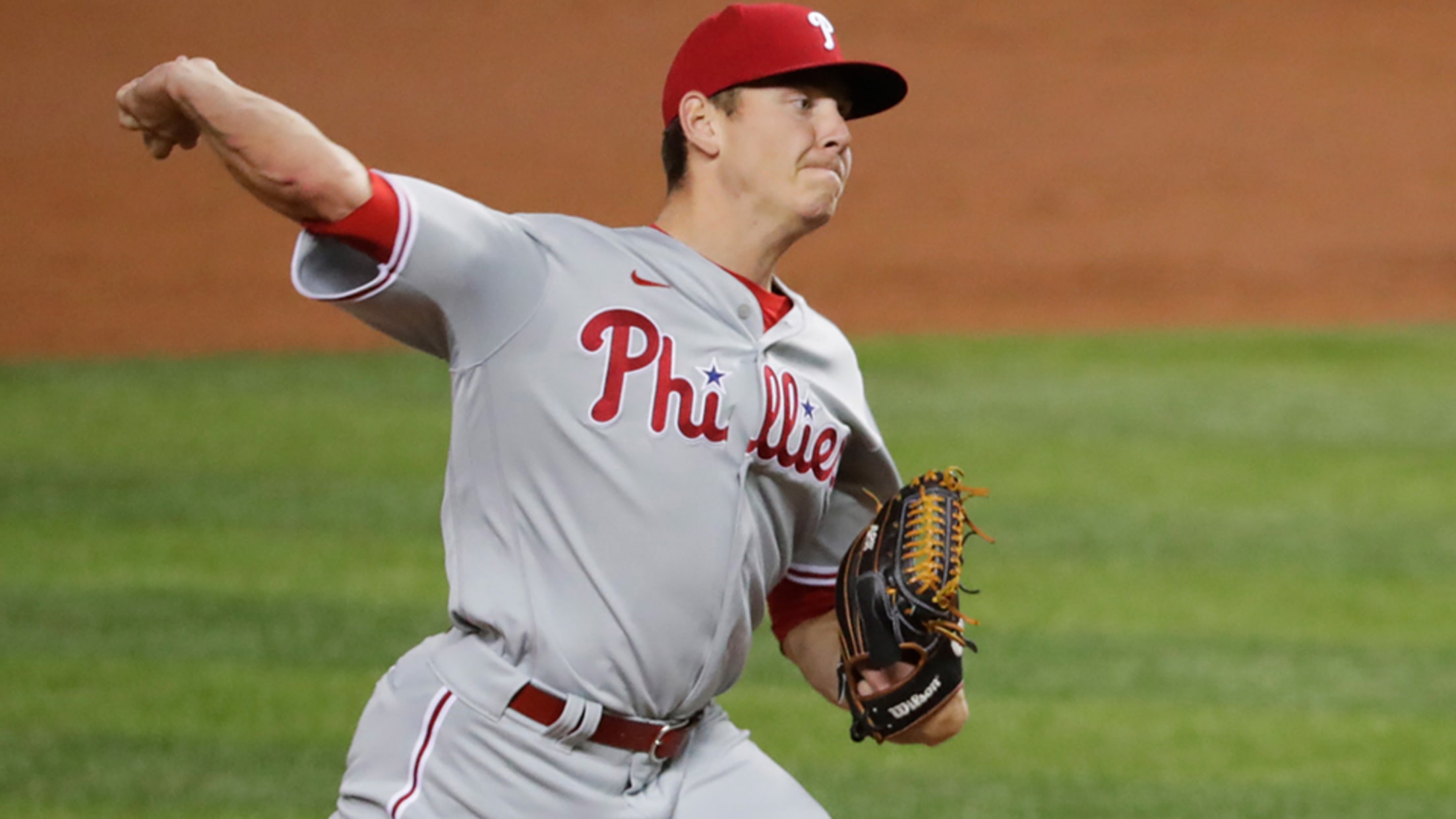 For a while on Saturday, it looked like Spencer Howard was on the way to his best start as a Major Leaguer. Now it's uncertain whether the Phillies' top pitching prospect will make his next start. Howard exited in the fourth inning of Philadelphia's 12-6 win at Miami with stiffness
Bohm comes through in clutch for Phillies
No. 28 overall prospect caps four-RBI game with walk-off single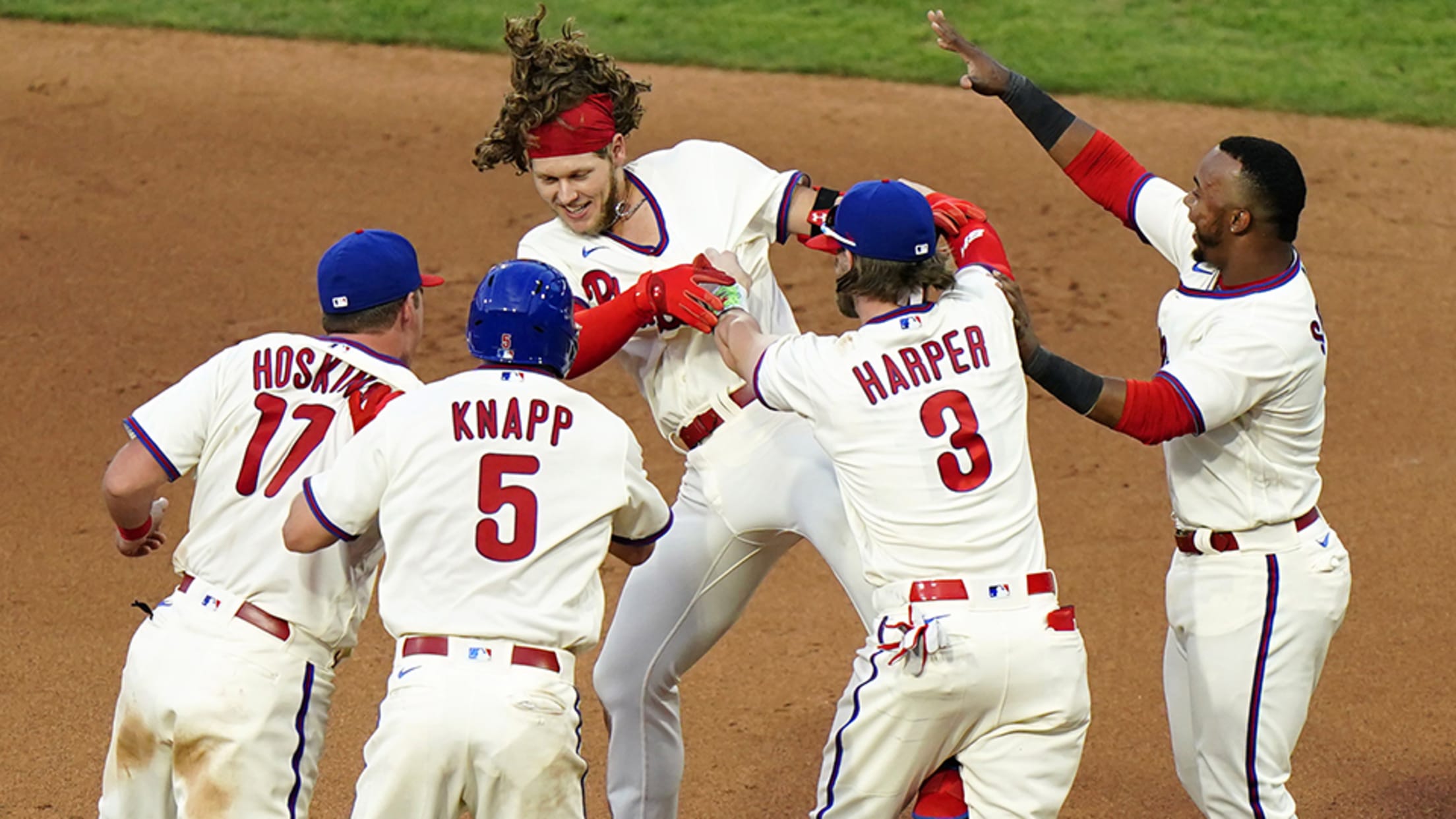 Alec Bohm is making the jump from Double-A to the Major Leagues look rather easy. Philadelphia's top prospect plated four runs, two via a walk-off single, to rally the Phillies past the Red Sox, 6-5, in the opener of Wednesday's doubleheader.
Bohm delivers walk-off win to Phillies
Top Philadelphia prospect collects three hits, winning sac fly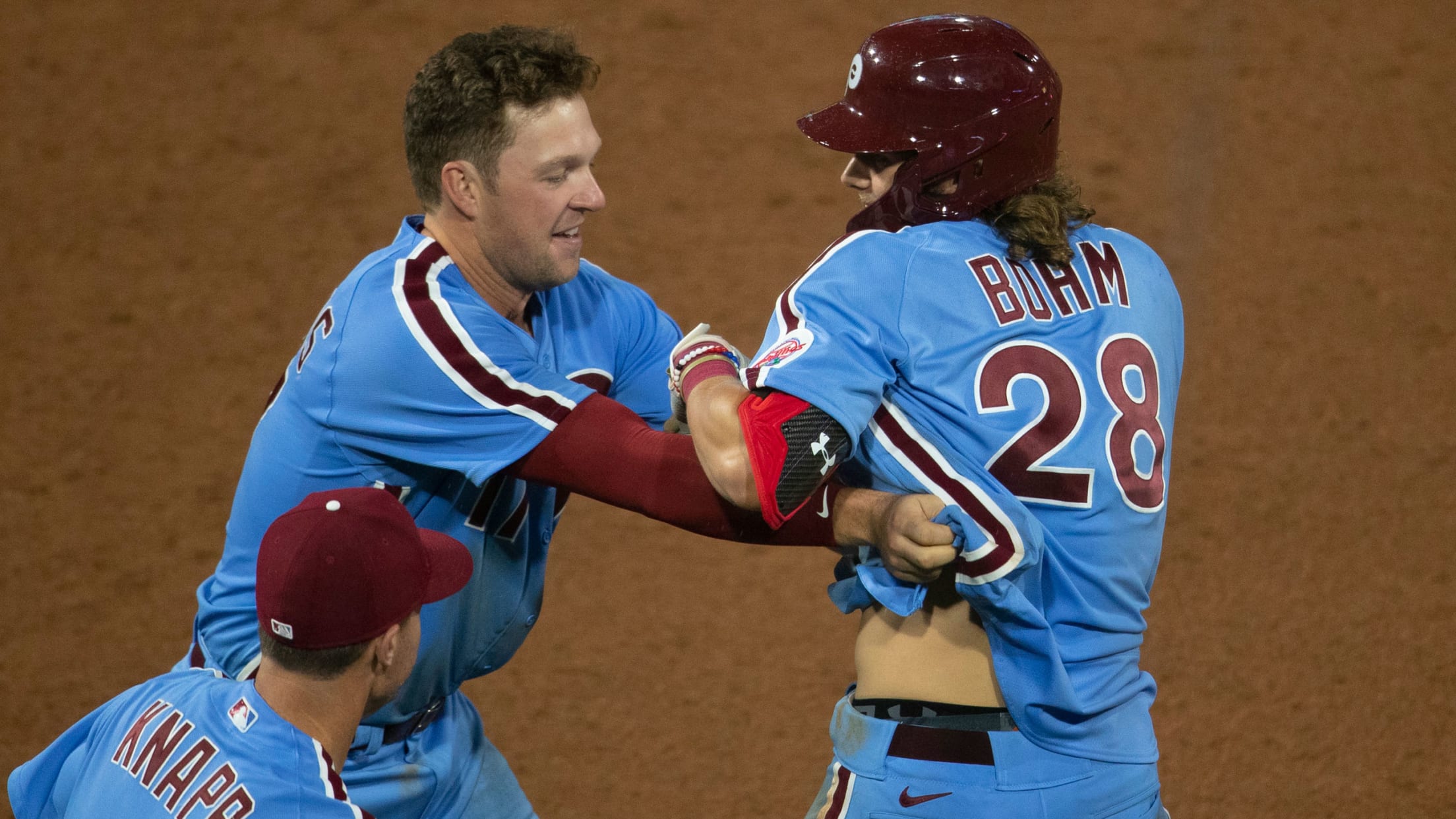 Alec Bohm is heating up at the plate and it culminated Thursday in one of his best games in the big leagues. Philadelphia's top prospect matched a season high with three hits and delivered a walk-off sacrifice fly in the 10th inning to send the Phillies to a 6-5 victory
Howard picks up first win for Phillies
Baseball's No. 35 prospect allows two runs over five solid innings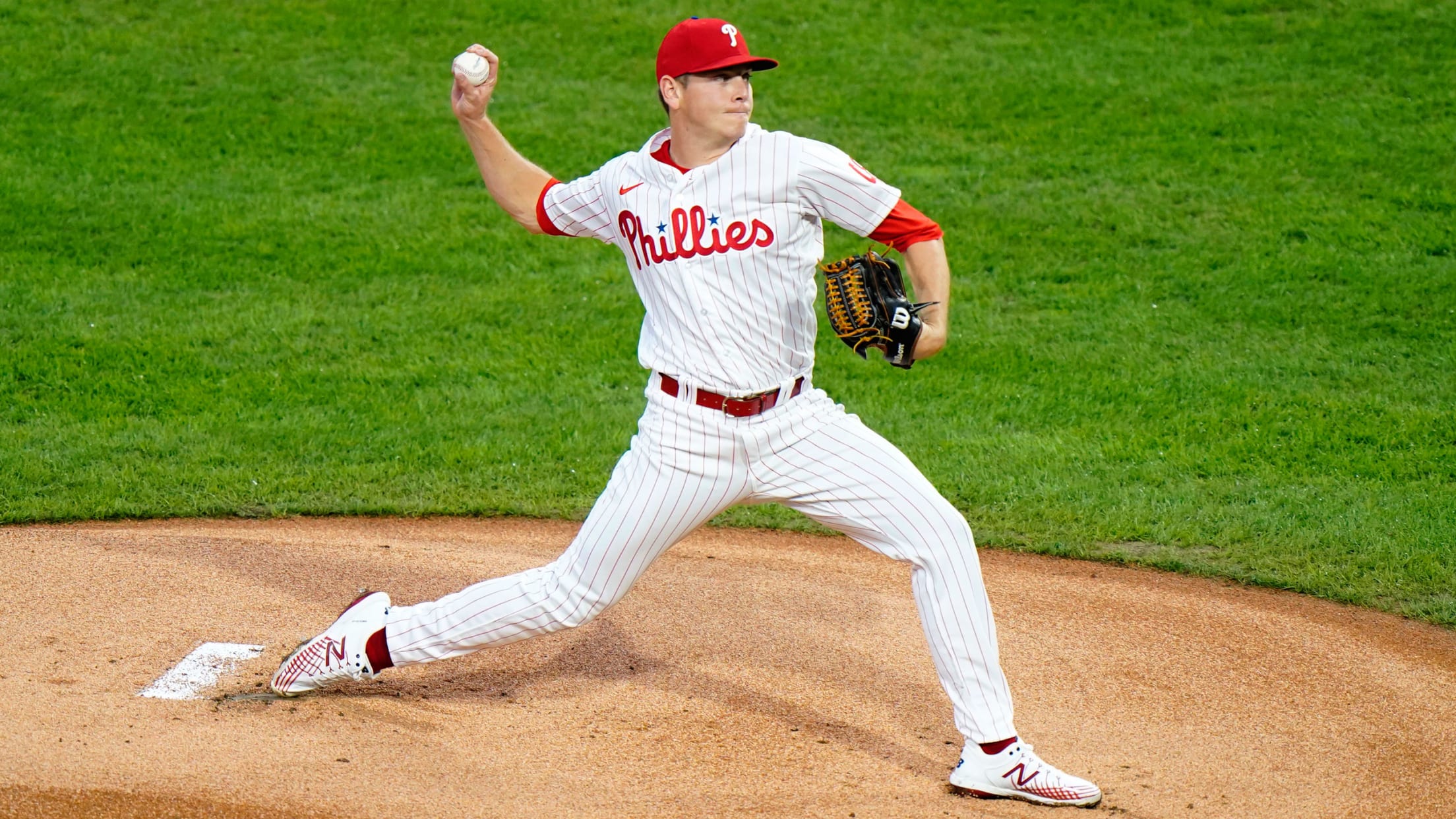 In his first three Major League starts, Spencer Howard had shown some flashes of his tremendous promise. On Monday, he put it all together. Baseball's No. 35 overall prospect worked five solid innings, giving up two runs on five hits with four strikeouts and two walks as the Phillies took
Phillies promoting top prospect Bohm to Majors
No. 31 prospect becomes fourth 2018 first-rounder in The Show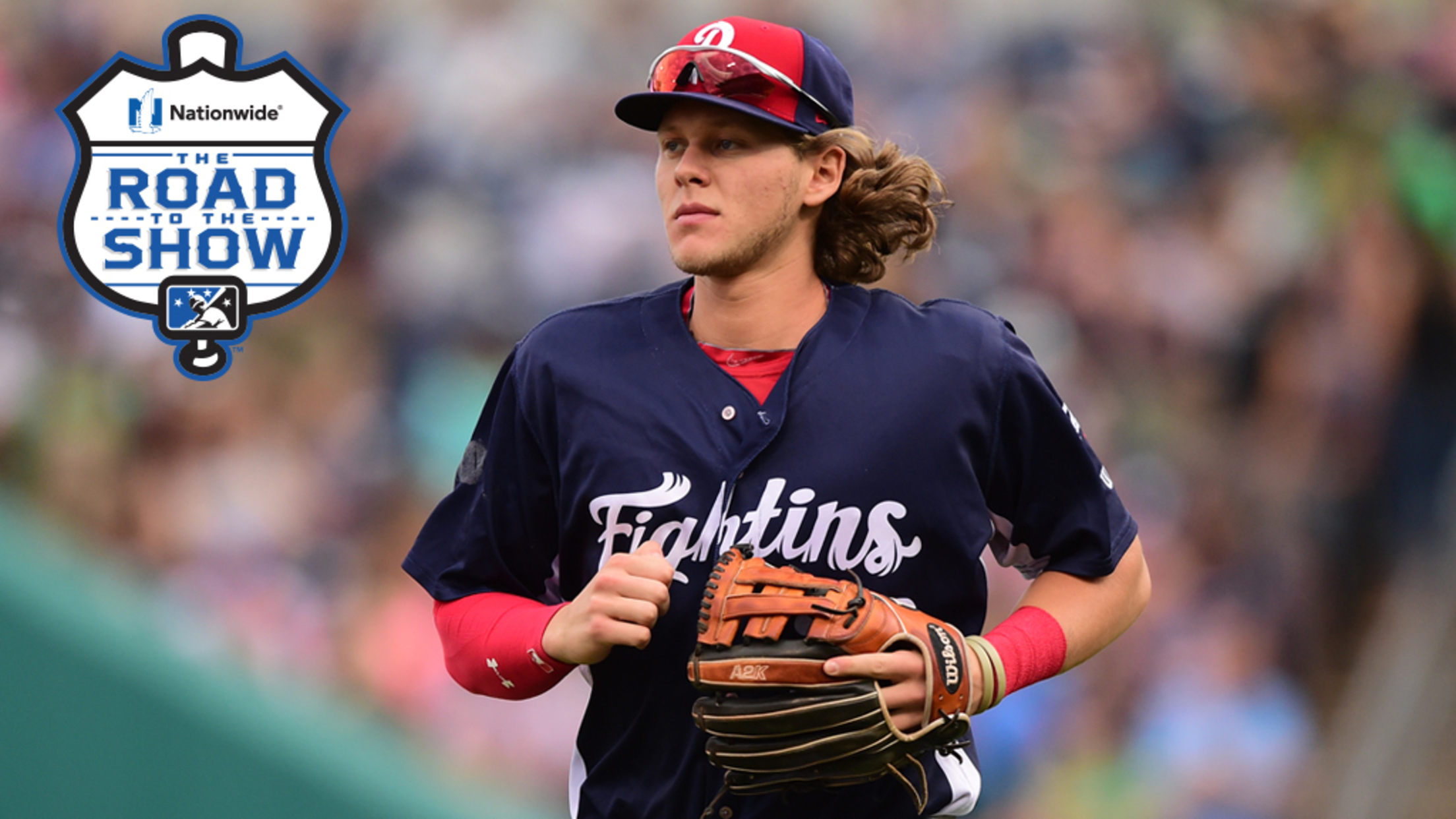 It's a good week to be atop the Phillies' prospect rankings. After top pitching prospect Spencer Howard made his Major League debut Sunday, the Phillies promoted No. 31 overall prospect Alec Bohm on Thursday, the club officially announced. Bohm, 24, has been with Philadelphia's alternate training squad based at Triple-A
Phillies' Howard to make MLB debut Sunday
No. 36 overall prospect to start against Braves in Philadelphia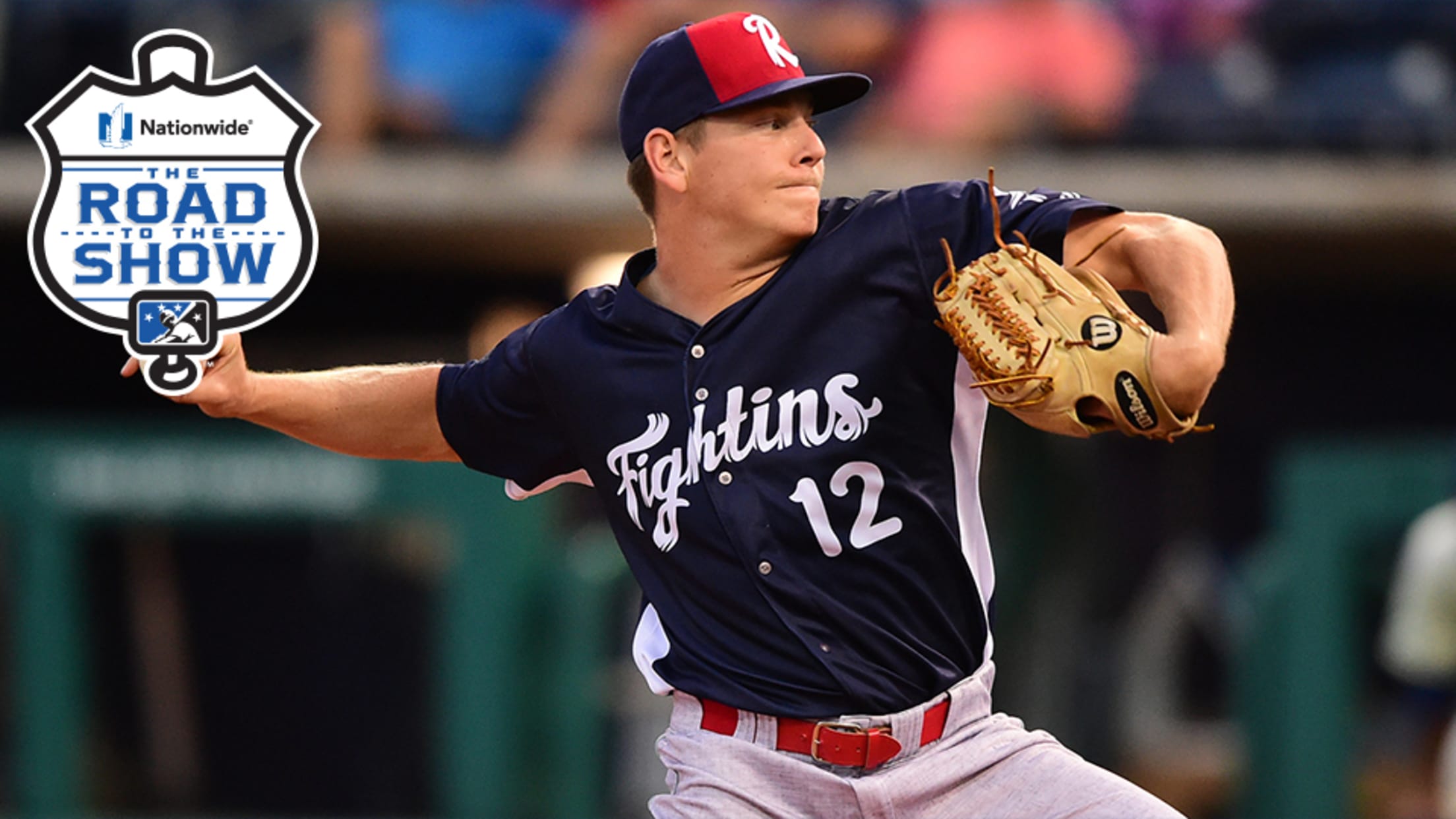 The wait for Spencer Howard is almost over. The second-ranked Phillies prospect will be called up from the team's alternate training site to make his Major League debut on Sunday against the Braves at Citizens Bank Park, MLB.com reported. "I have no official announcement," Phillies manager Joe Girardi told reporters
The Road to The Show™: Spencer Howard
Top Phillies pitching prospect eyes Major League debut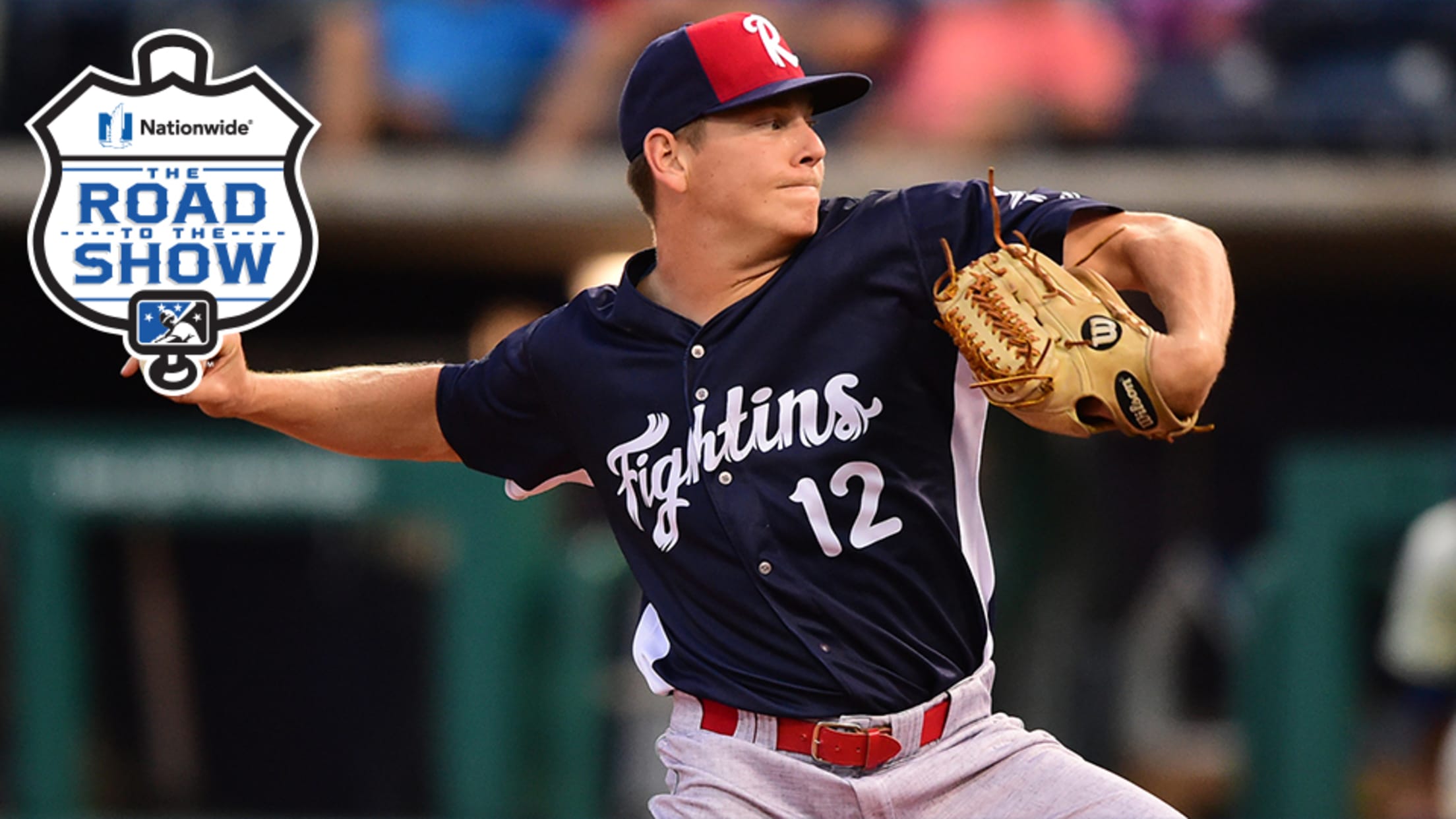 Each week, MiLB.com profiles an elite prospect by chronicling the steps he's taken to reach the brink of realizing his Major League dream. Here's a look at Philadelphia Phillies right-hander Spencer Howard. For more player journeys on The Road to The Show, click here.
Prospects in the Phillies' 2020 player pool
Top prospects Bohm, Howard followed by mix of bullpen candidates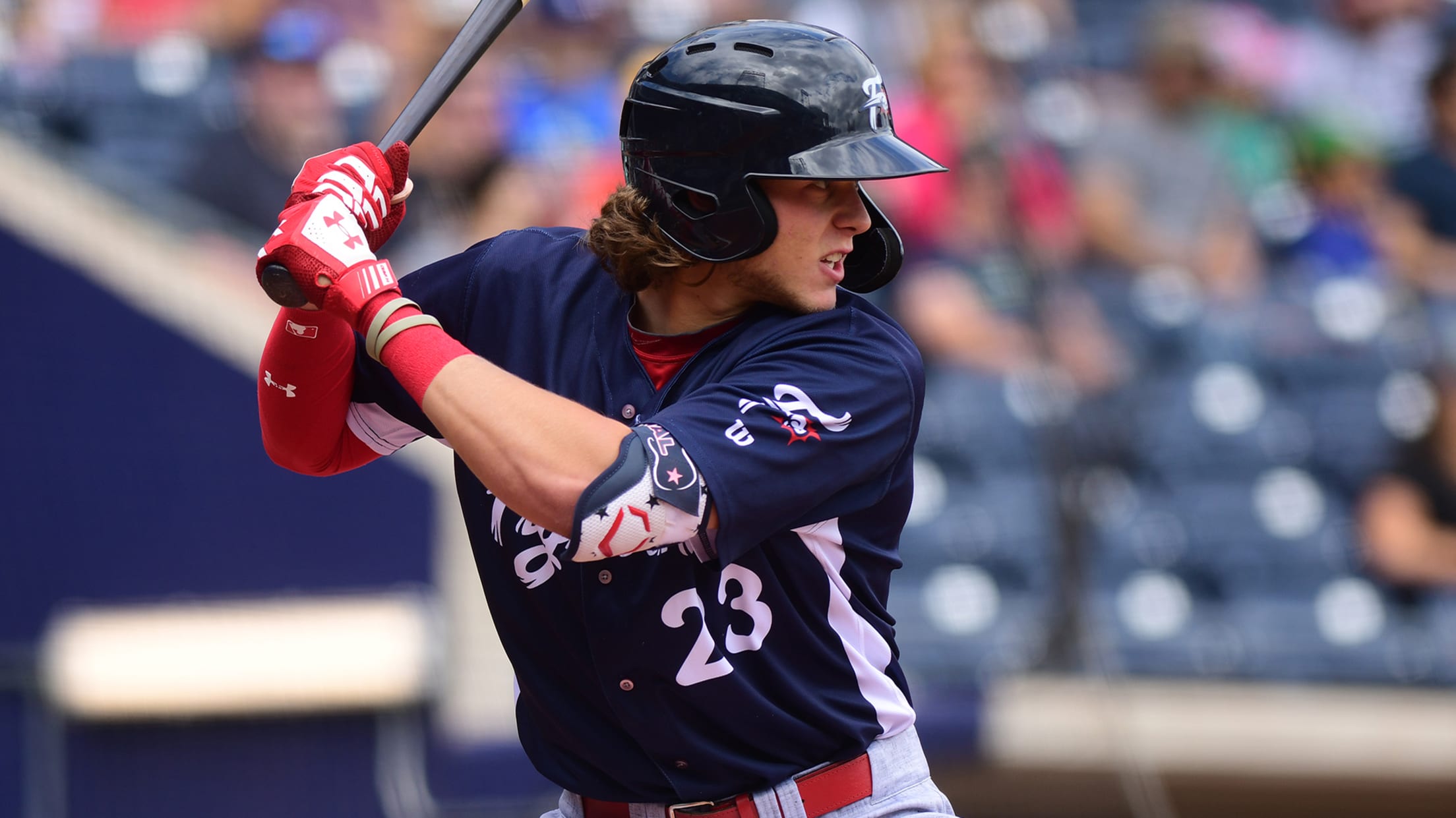 As part of the new rules for the 2020 Major League season, each of the 30 organizations will maintain a 60-man player pool for the duration of the campaign. Some members of the player pool will feature on the active Major League roster while others will work out at an
2020 Draft recap: Philadelphia Phillies
High school right-hander Abel leads high-ceiling class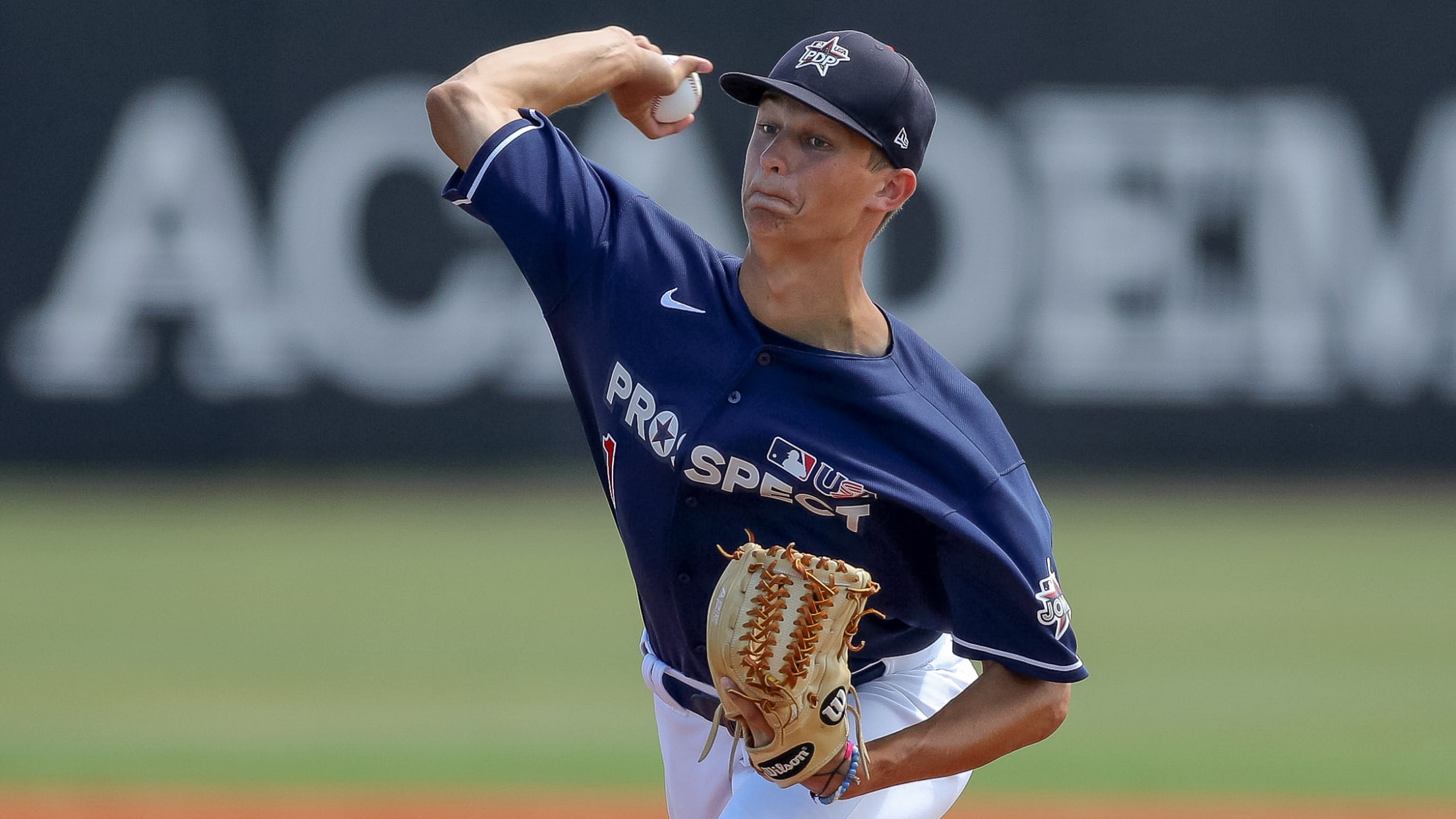 Following the five-round 2020 MLB First-Year Player Draft, MiLB.com takes an organization-by-organization look at each pick with help from team scouting executives. This year's Draft was different for the Phillies, not just because of its shortened format but because of who they had in charge. Philadelphia hired Brian Barber as
Looking back at the month Hoskins broke out
Phillies slugger went deep 13 times for Reading in June 2016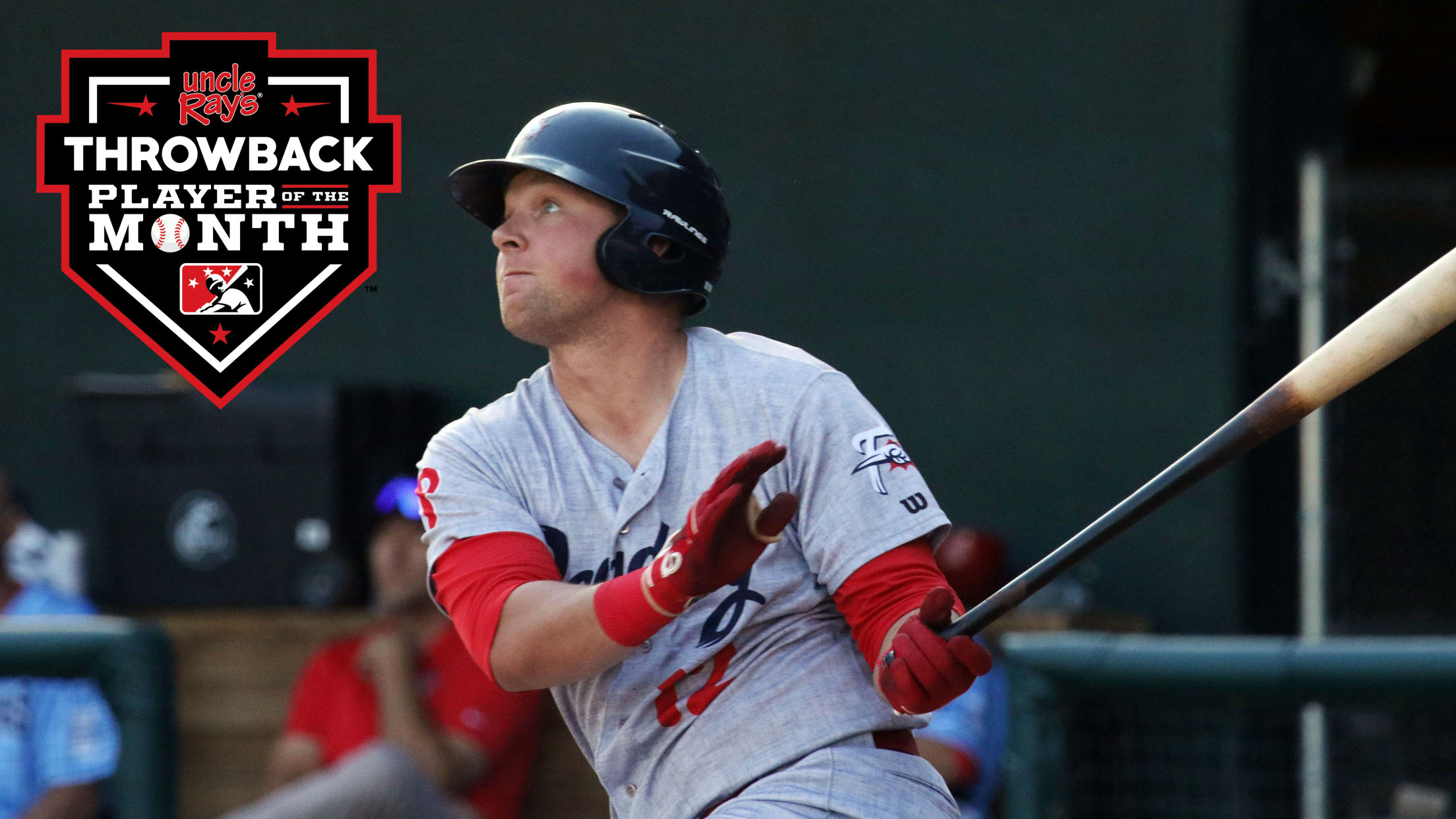 Rhys Hoskins broke into the Major Leagues in August 2017 with 11 homers in only twice as many games. It might have been his first time slugging at baseball's highest level, but he arrived in Philadelphia as no stranger to homering in bunches. A 2014 fifth-round Draft pick, Hoskins emerged