Kohlwey corrals cycle that eluded him in June
Padres outfield prospect's triple seals Chihuahuas' fourth cycle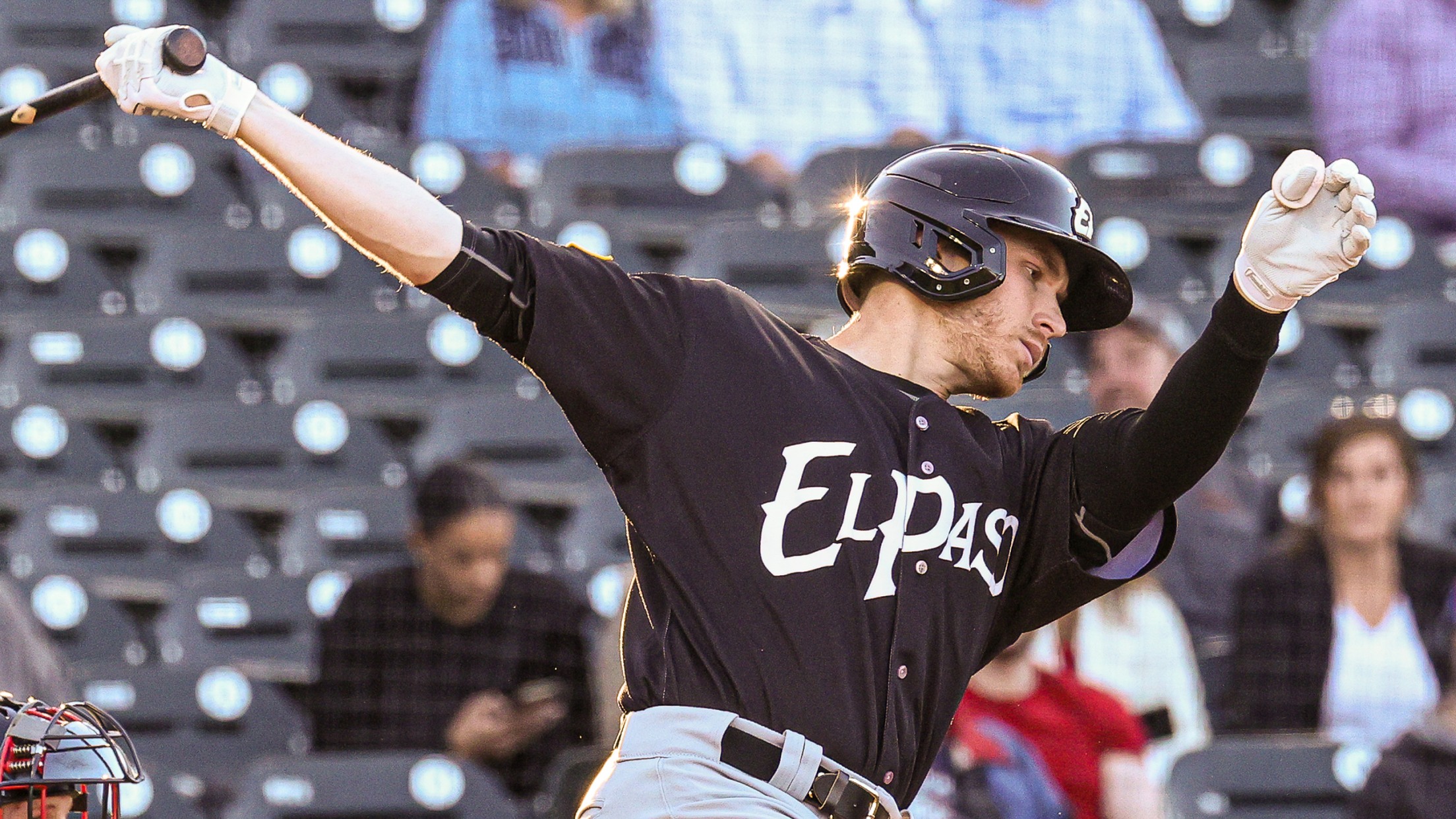 After falling short of the cycle on June 29 against Triple-A Oklahoma City, Taylor Kohlwey made sure to finish the job this time. In Triple-A El Paso's win over Oklahoma City a couple months ago, the 2016 21st-round selection finished 4-for-5 with a homer, two doubles and a single, along
Presenting top plays by position from the first half
DeLuzio, Abrams, Duzenack made the most of their spot on the field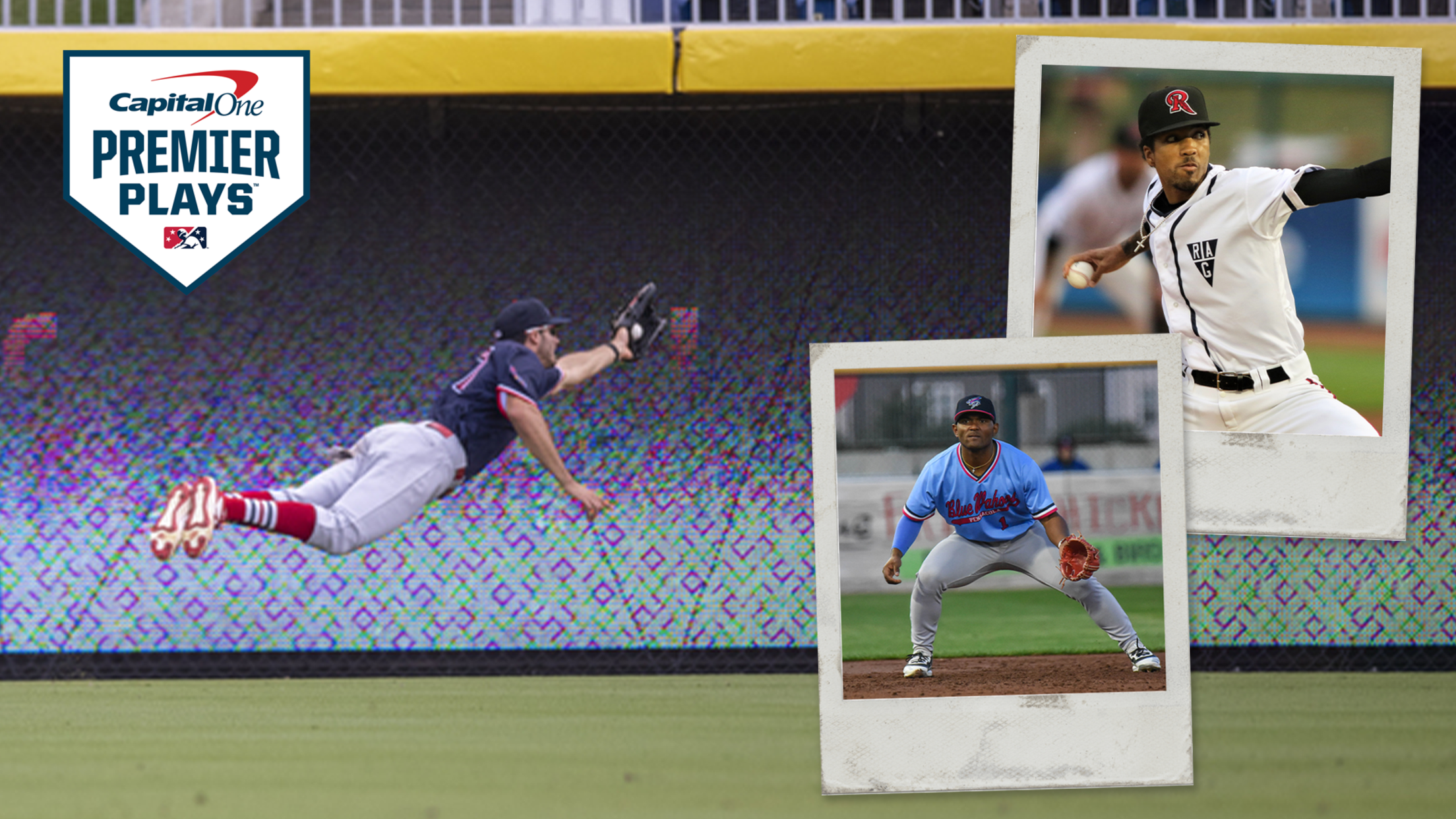 Throughout the first half of the Minor League season, fans were treated to some remarkable, jaw-dropping, eye-popping and show-stopping displays of defensive excellence. We've broken down the best of the best in our weekly Top 10 countdown, and brought fans into the conversation with our voting for Plays of the
Missions pitch in to support Uvalde community
Game-worn high school jerseys auctioned for families of tragedy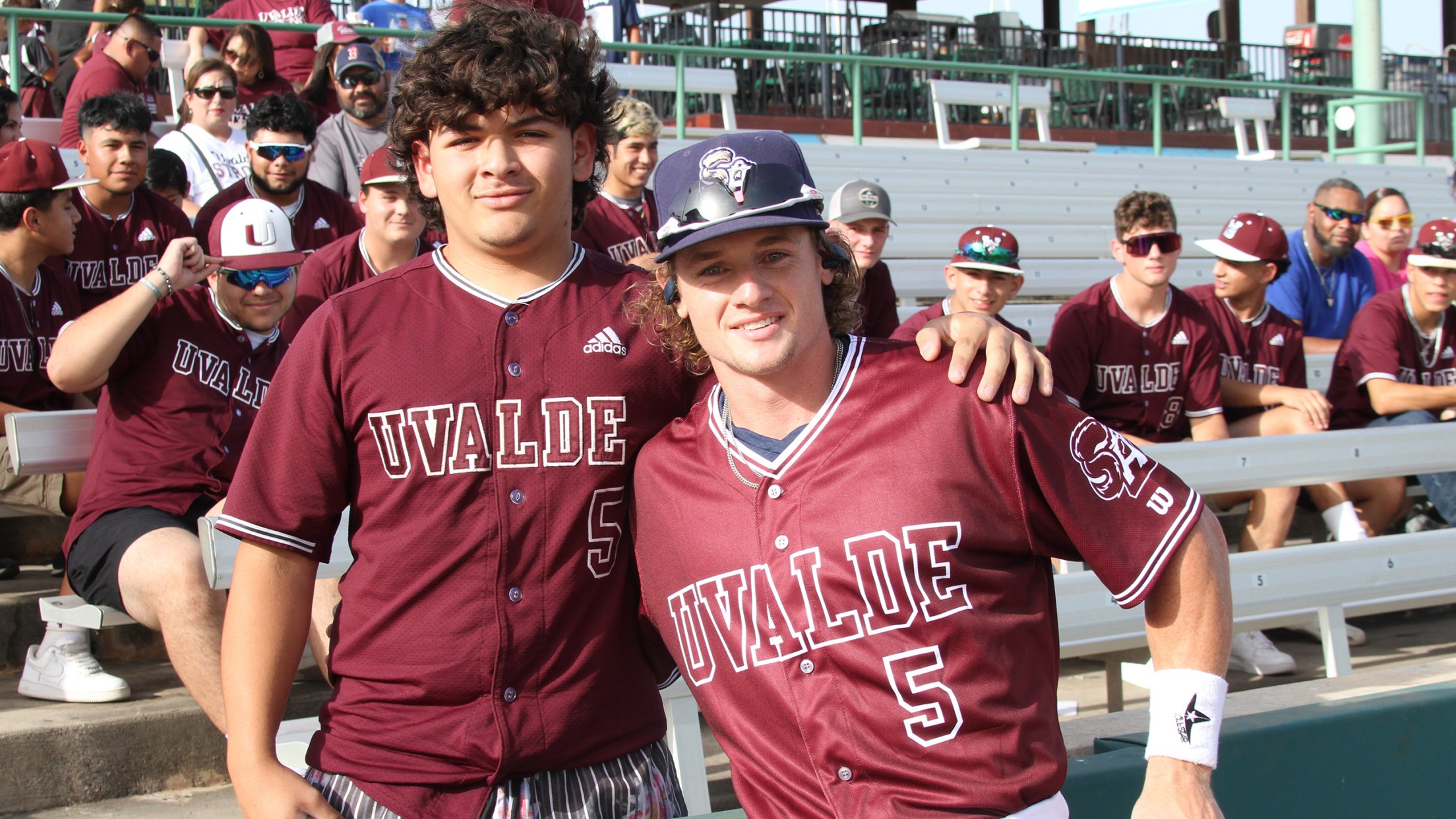 Last month's shooting at Robb Elementary School in Uvalde, Texas, that took the lives of 19 students and two teachers shook the United States to its core. Yet a byproduct of evil inevitably leads to an outpouring of love, support and kindness -- all needed to begin the healing. Sports,
Abrams Collects Five Hits in 13-3 Saturday Win
Canó hits RBI single in first game with the Chihuahuas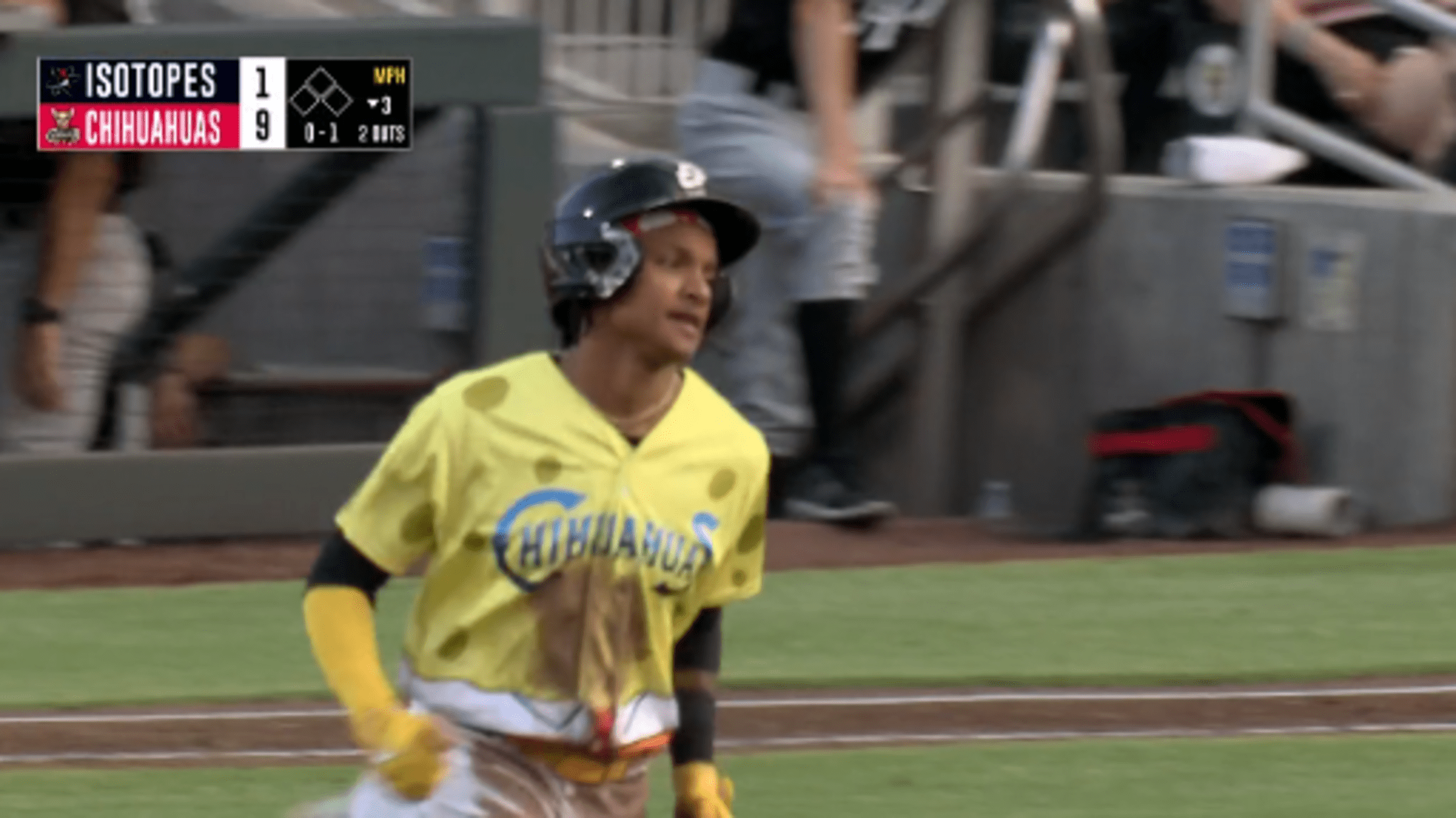 El Paso 13, Albuquerque 3 – Saturday WP: Leasher (2-3) LP: Ureña (0-1) Time: 2:34 Attn: 8,344 The El Paso Chihuahuas scored 10 runs in the first three innings Saturday and beat the Albuquerque Isotopes 13-3. The Chihuahuas have won four straight games, eight of their last 11 games and
Missions notch second no-no in less than a week
Lillie, Baez, Hernandez, Fox combine for feat against RockHounds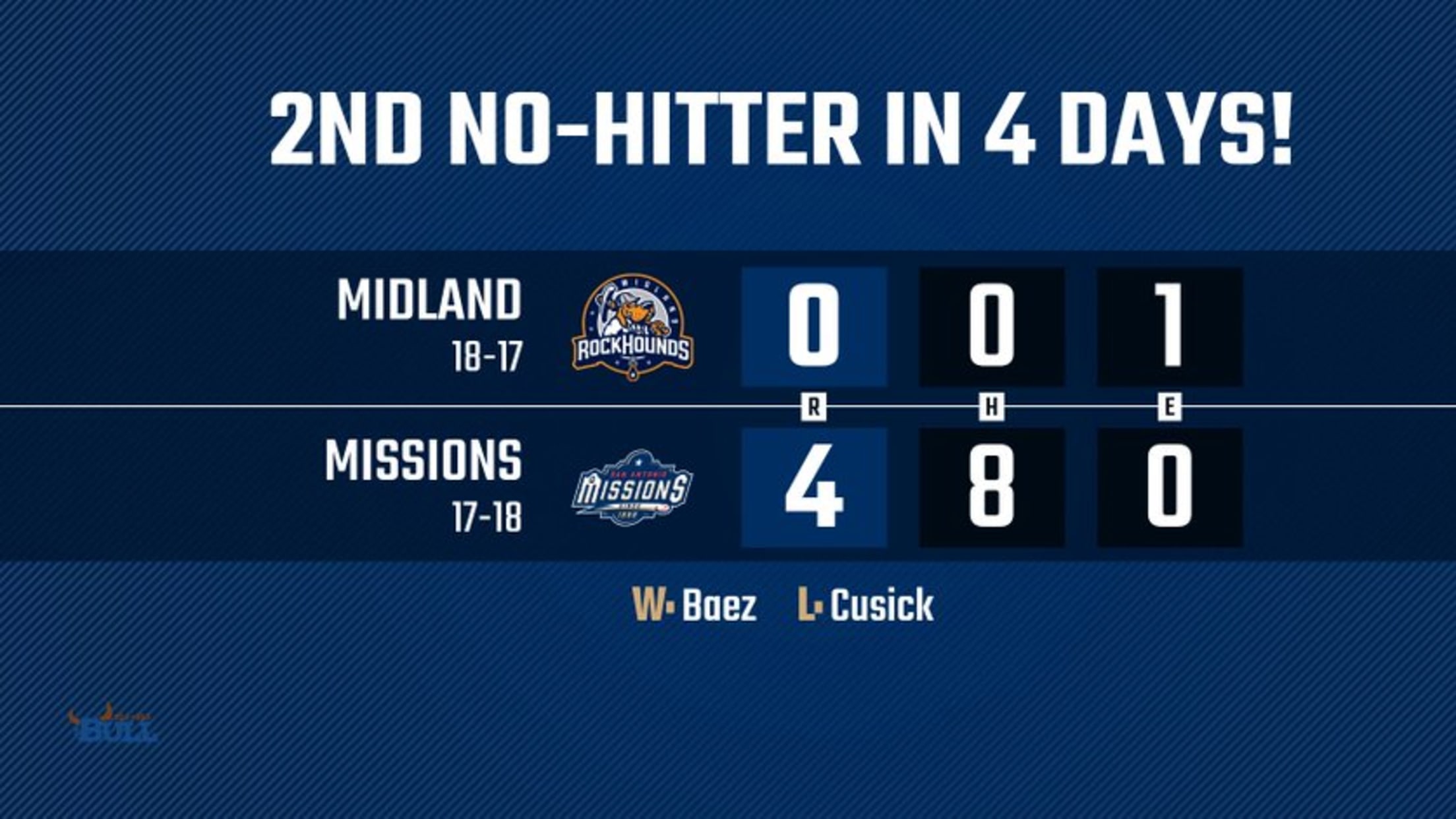 As the great Yogi Berra said, "It's like déjà vu all over again." And for the Missions, it certainly feels that way. For the second time in three games, Double-A San Antonio had four pitchers combine on a no-hitter. Ryan Lillie, Michel Baez, Osvaldo Hernandez and Mason Fox delivered the
Hassell, Mears shine in San Diego system
Slugging outfielders gave Padres lift at lower levels in 2021
Each offseason, MiLB.com goes position by position across each system and honors the players -- regardless of age or prospect status -- who had the best seasons in their organization. Click here to locate your favorite club. There were high hopes for the Padres system in 2021 on the strength
Scouting report: Padres' Robert Hassell III
Last year's eighth overall pick gifted with talent, plate awareness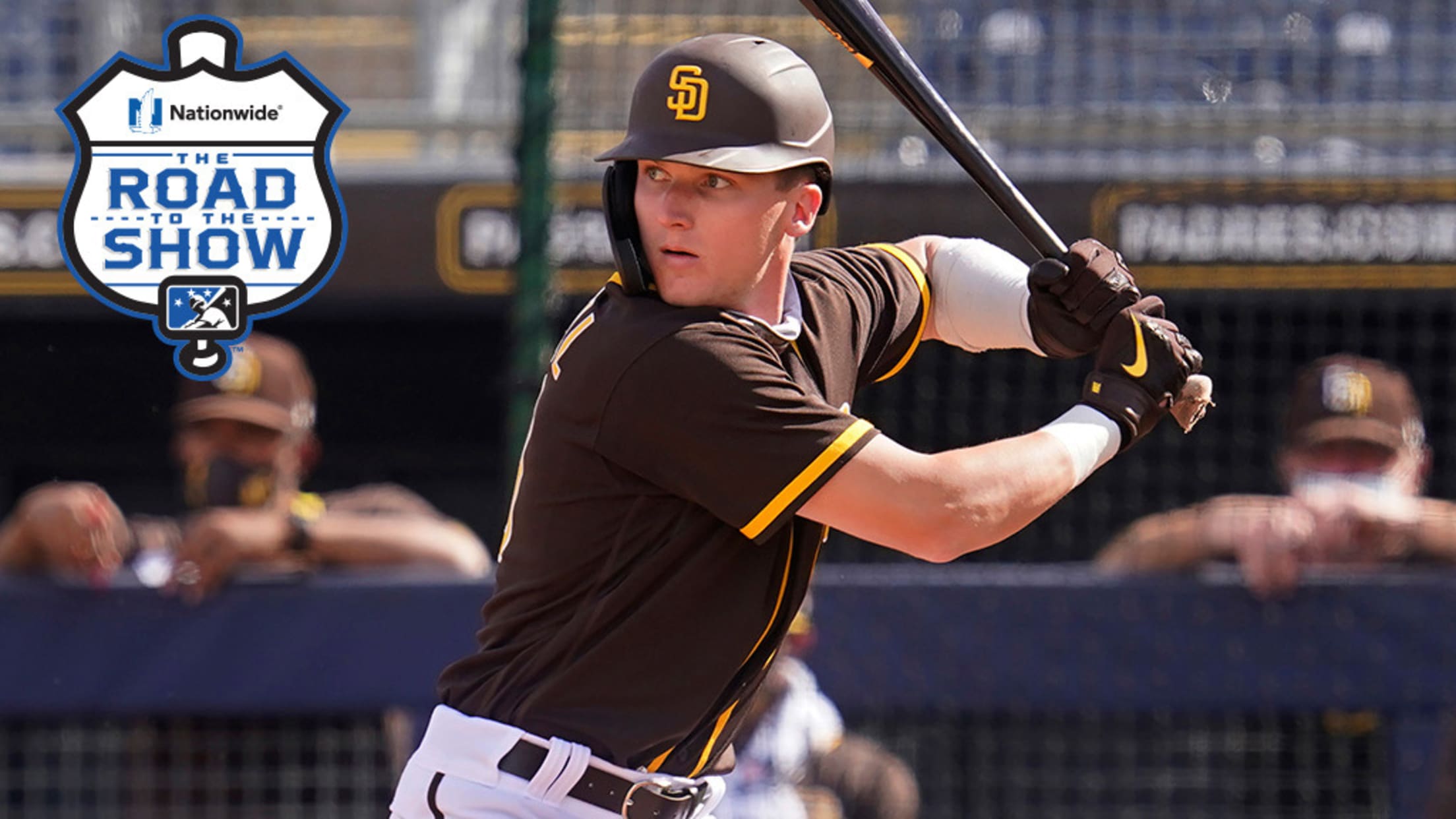 MiLB.com's Scouting Report series spotlights players who are just starting their professional careers, focusing on what the experts are projecting for these young phenoms. Here's a look at fourth-ranked Padres prospect Robert Hassell III. For more player journeys on The Road to The Show, click here. It wasn't a matter
Toolshed: Spring Training camps to watch
Ten groups worth following as top prospects showcase talents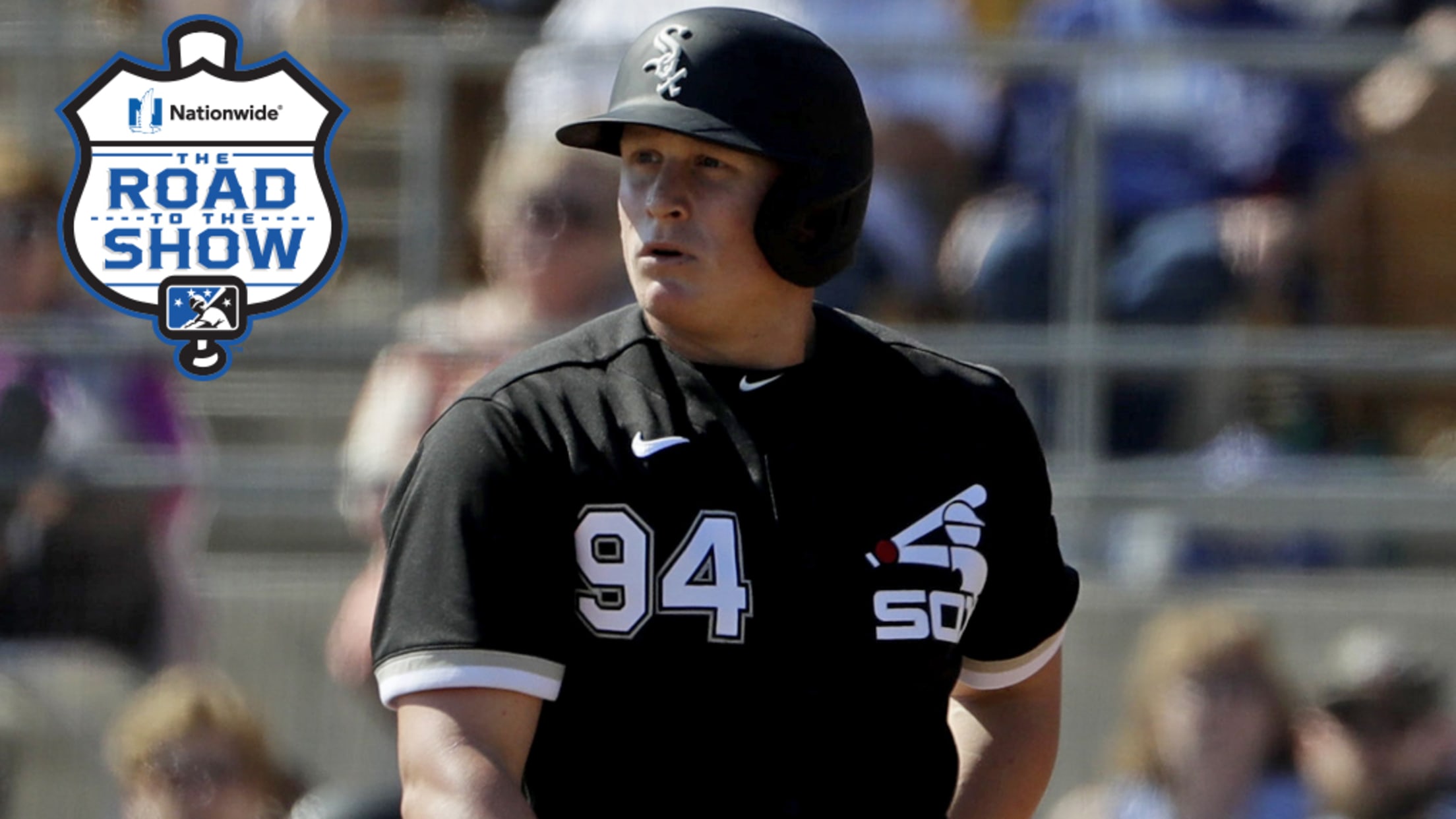 Pitchers and catchers have been in Arizona and Florida a while. Position players have officially joined them in earnest. Look around you. It's decidedly spring. To celebrate the official opening of Spring Training and return of full-squad workouts, Toolshed presents 10 camps across the Cactus and Grapefruit Leagues that prospect
2021 Prospect Projections: NL West rookies
How D-backs, Rox, Dodgers, Padres, Giants prospects stack up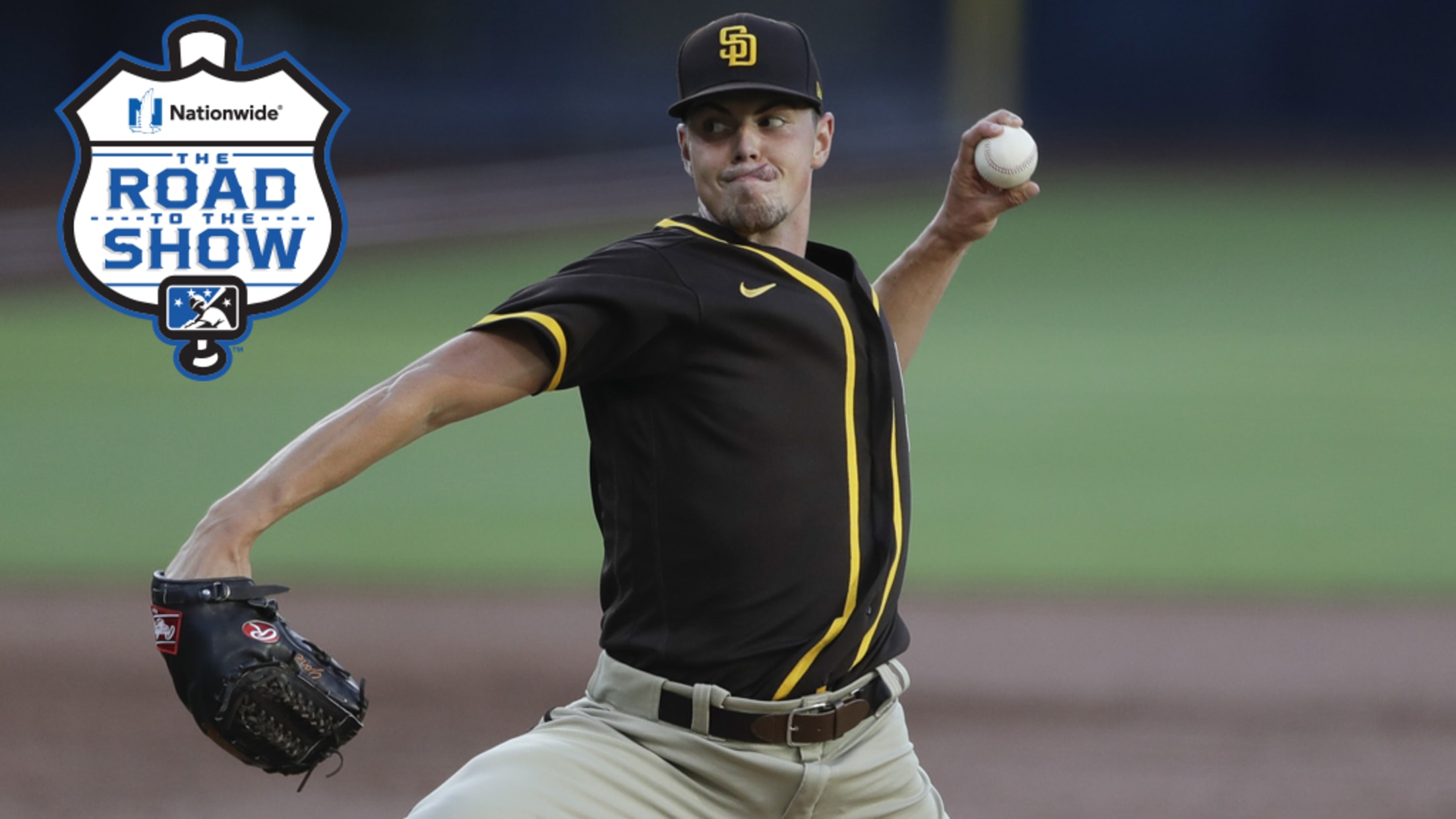 This is the sixth and final entry in a six-part Toolshed series that uses FanGraphs' Steamer 600 projections to look at how prospects would fare over a full Major League season in 2021. The system bases its forecast on 600 plate appearances for position players, 450 plate appearances for catchers,
Winter ball roundup: Venezuelan League
San Diego's Rosario stands out in 27-game stint with Margarita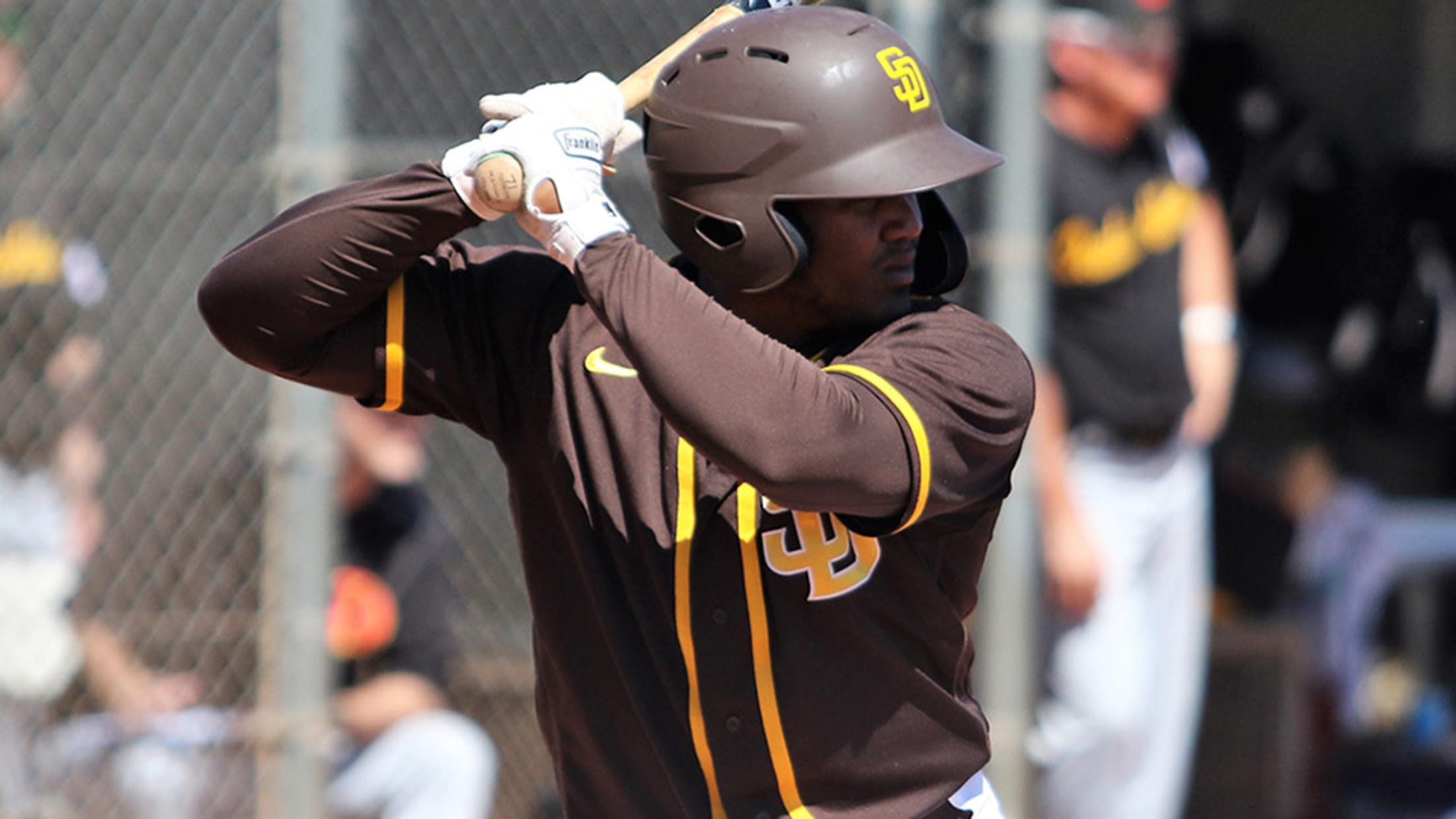 Without a Minor League season in 2020, top prospects headed to various locations across the globe for offseason work. Over the next few weeks, MiLB.com will look at the highlights from winter ball seasons worldwide. Past recaps include the Dominican Winter League, Mexican Pacific League and Puerto Rican League.
Roundup: Giants invite Luciano, Ramos to camp
Padres, Orioles also bringing Top-100 talents to Spring Training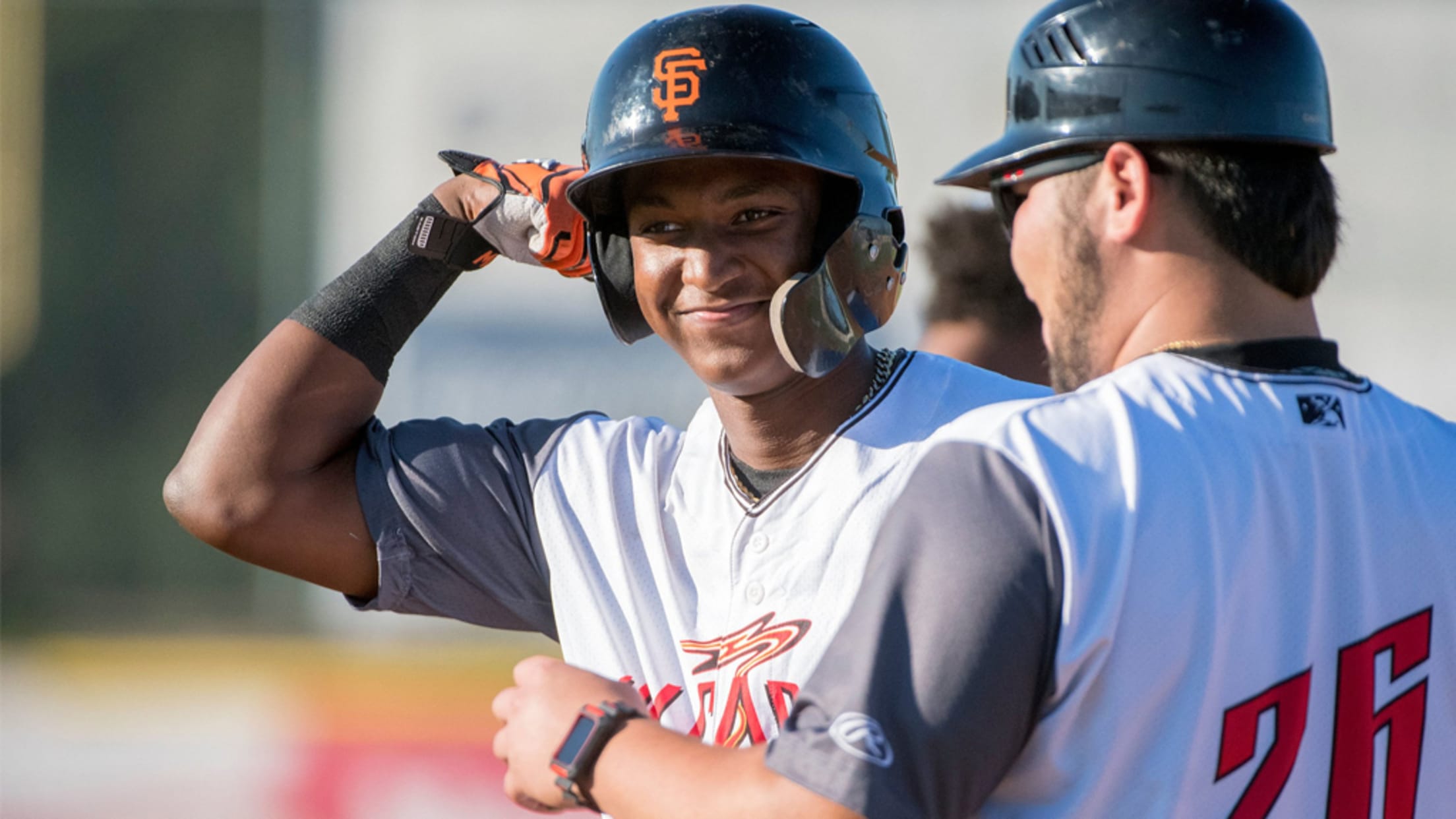 Joey Bart made his Major League debut during the shortened 2020 season. This spring, the Giants will take a closer look at their three other Top-100 prospects. No. 16 overall prospect Marco Luciano, No. 82 Heliot Ramos and No. 83 Hunter Bishop all received non-roster invitations to San Francisco's Major
Patiño headlines crop headed to Rays in Snell deal
Padres also sending Wilcox, Hunt, Mejia to reigning AL champions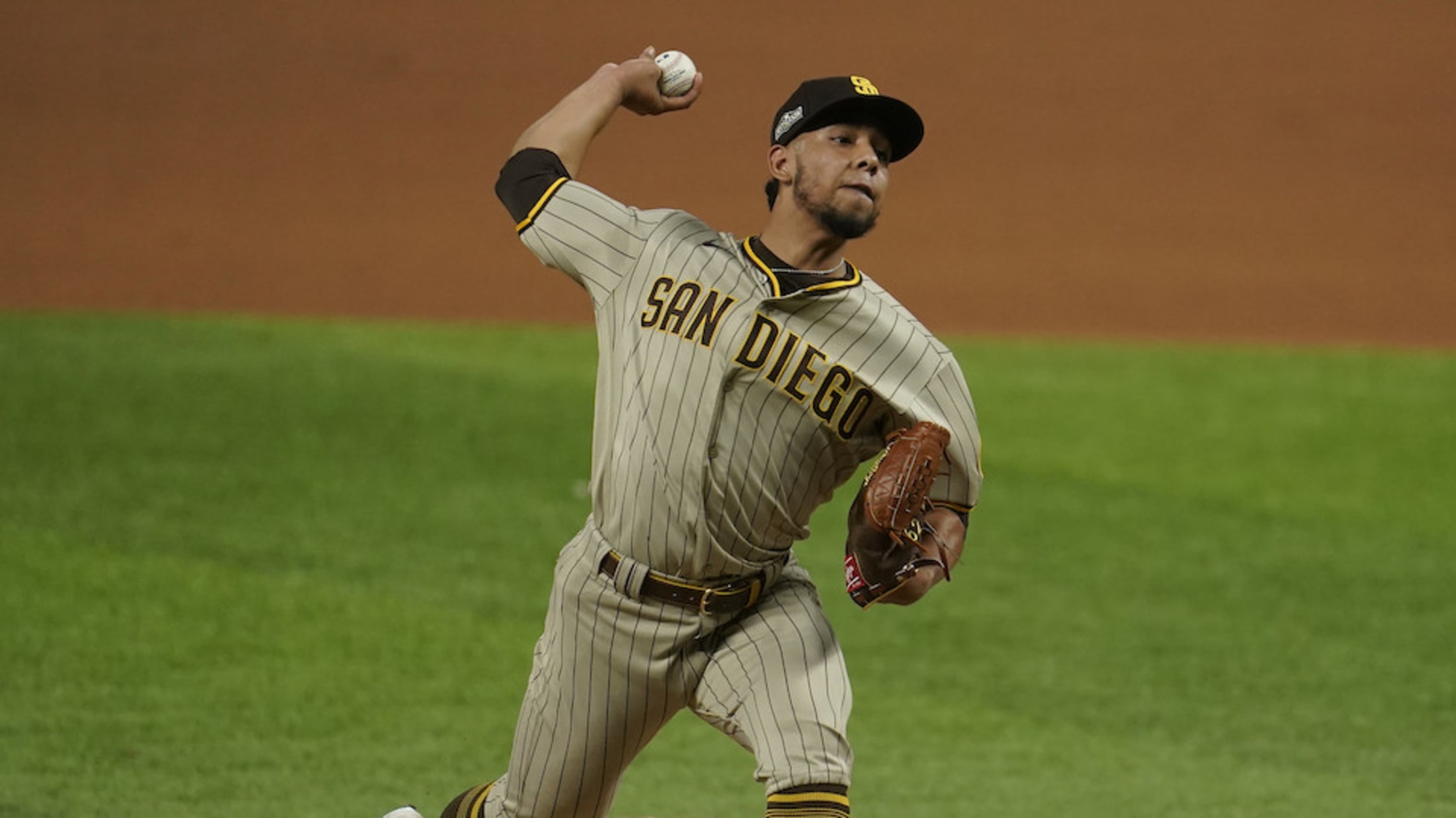 The Rays have made a deal for some important future batterymates. The reigning American League champions finalized a trade on Tuesday to acquire No. 23 overall prospect Luis Patiño from the Padres along with fellow right-hander Cole Wilcox, catching prospect Blake Hunt and big league backstop Francisco Mejia in exchange
State of the System: San Diego Padres 
Gore, Patiño, Campusano ready to contribute to big club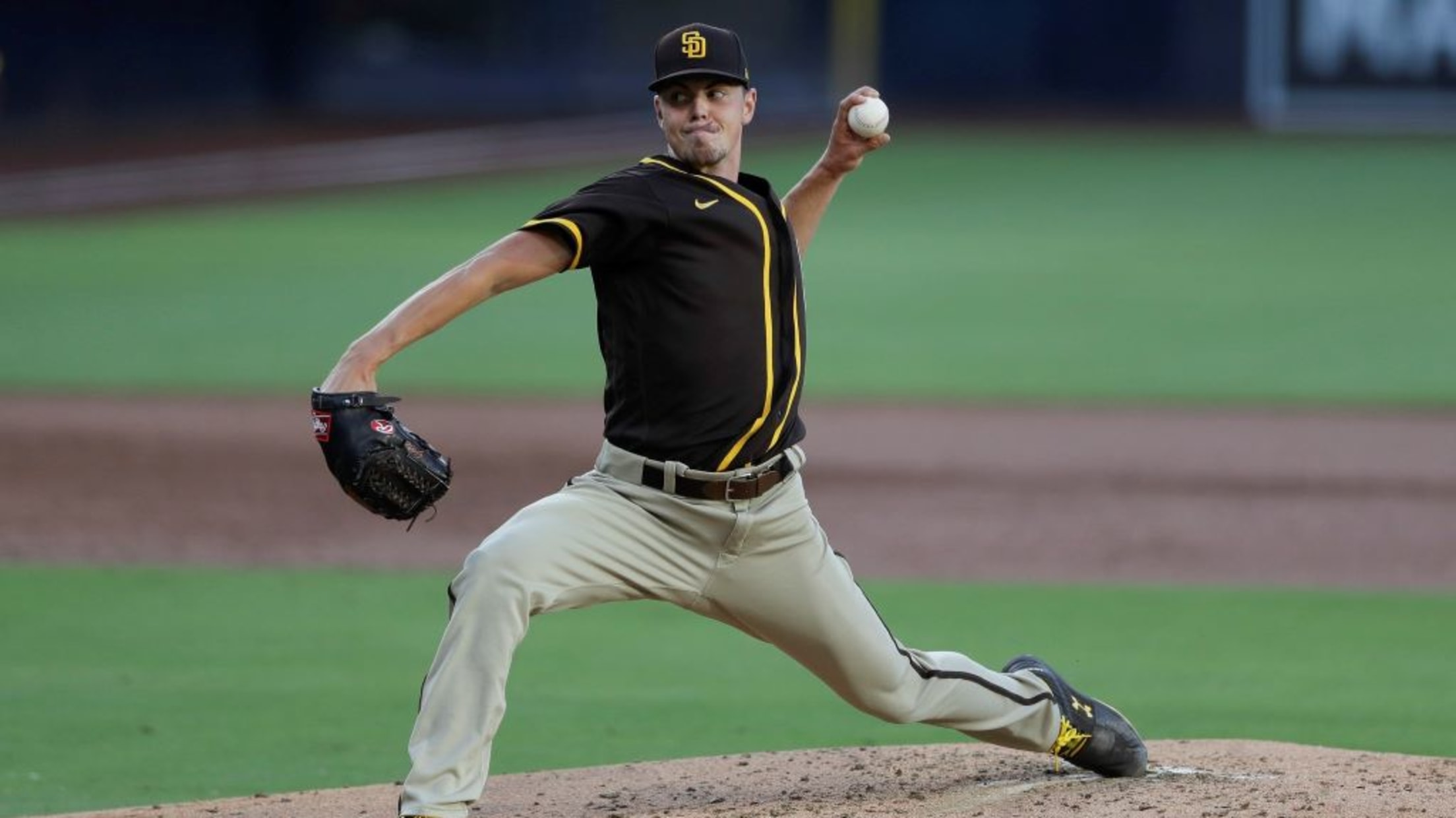 Starting in October and running through the end of the year, MiLB.com's State of the System series will evaluate the strengths and weaknesses of each Major League organization, highlights prospects who've made the biggest strides in 2020 and offers a peek at 2021.
Report: Padres' Campusano arrested in Georgia
No. 46 overall prospect charged with felony marijuana possession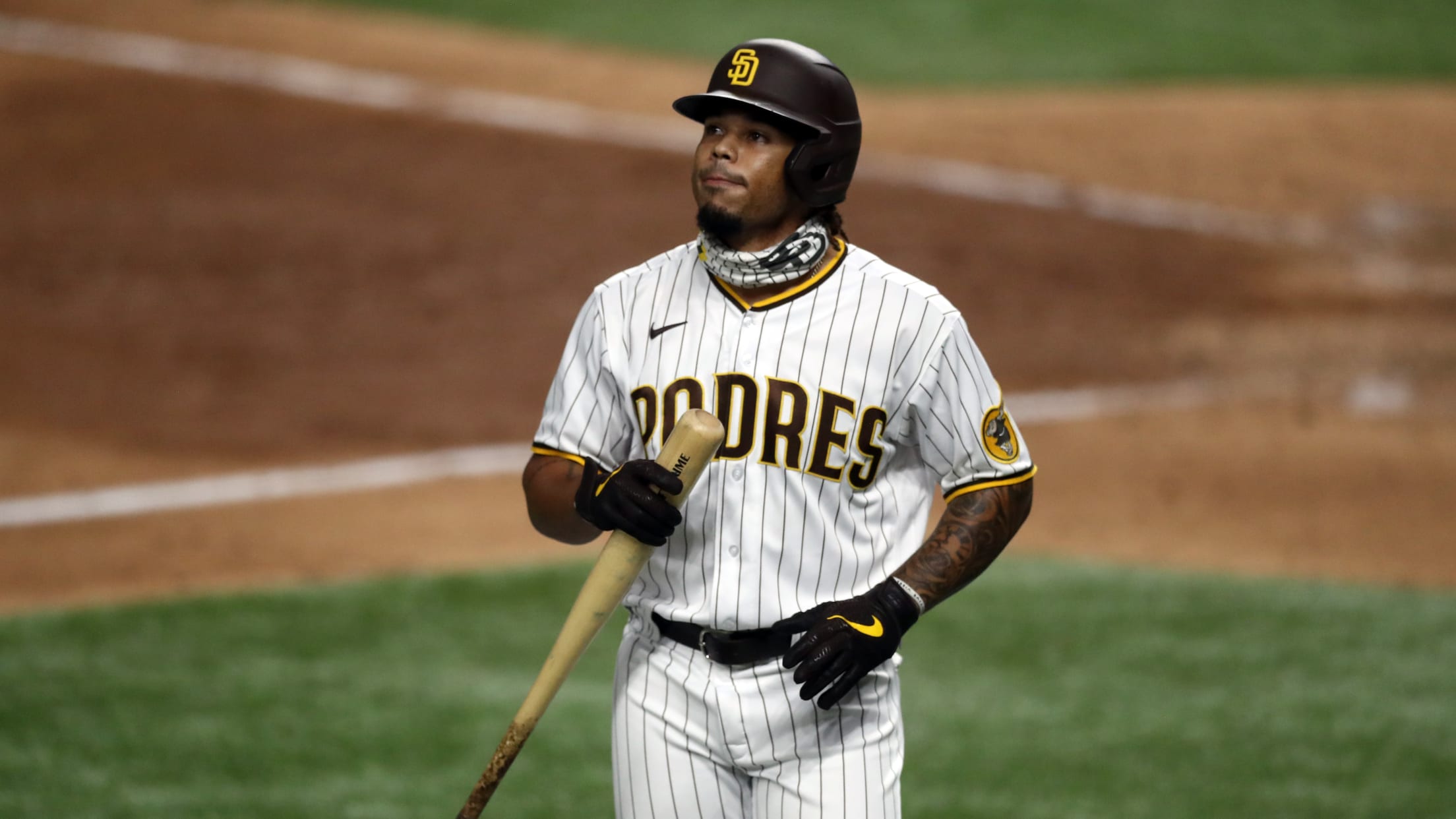 Padres catcher Luis Campusano was arrested and charged with felony marijuana possession over the weekend, according to The San Diego Union-Tribune. Ranked as San Diego's No. 4 prospect and No. 46 overall, Campusano was pulled over by police near his hometown of Augusta, Georgia, around 5 a.m. on Oct. 17
Padres add prospect Weathers to NLDS roster
Left-hander jumping straight to postseason squad from Class A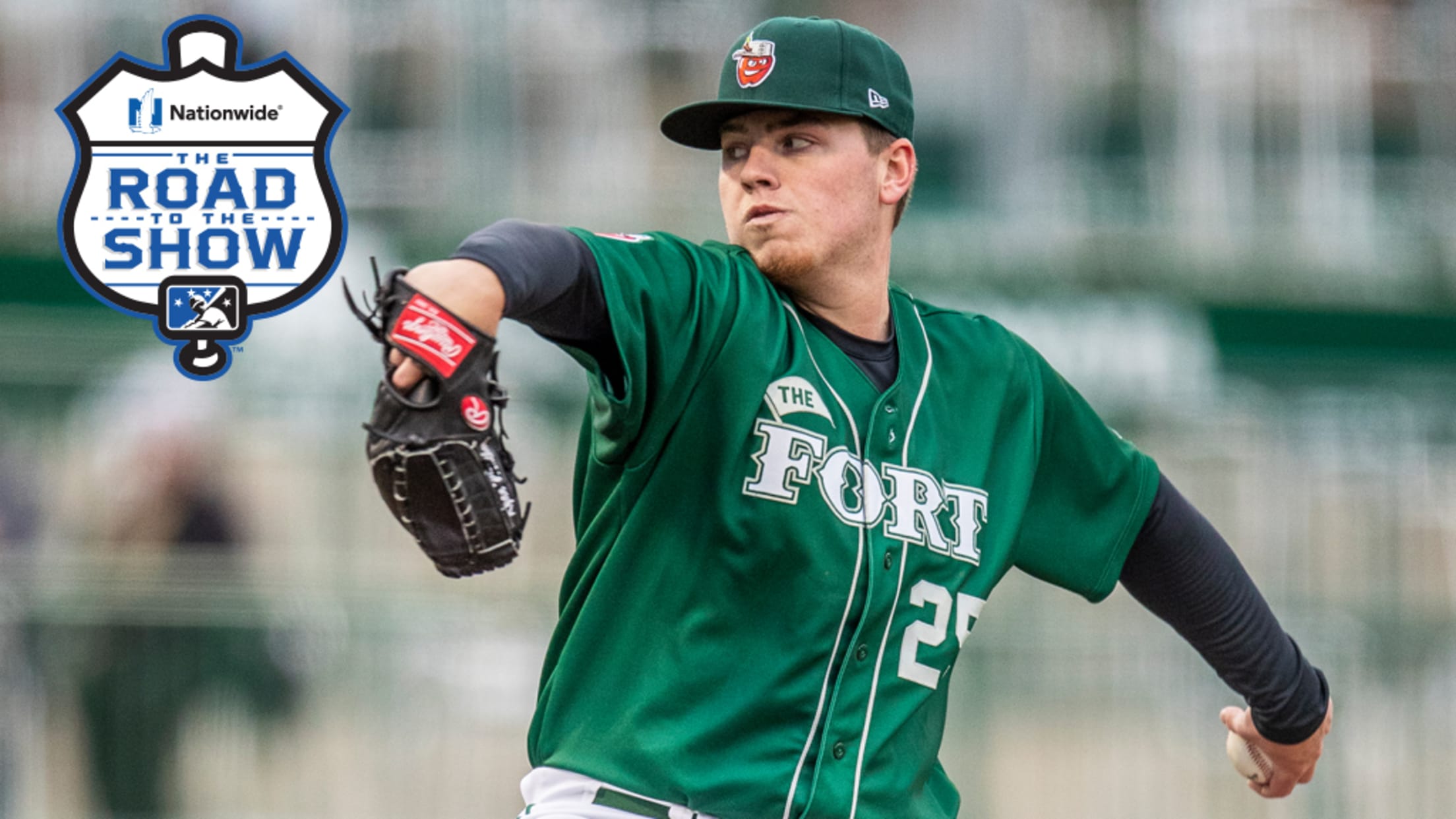 One of the defining characteristics of the Padres' 2020 season has been the club's reliance on exciting young talent. On Tuesday, San Diego got even younger and perhaps even more exciting. The Padres added No. 6 prospect Ryan Weathers to the National League Division Series roster for what would be
Toolshed: 10 most fun callups of 2020 season
Revisiting quick risers, late bloomers who made way to Majors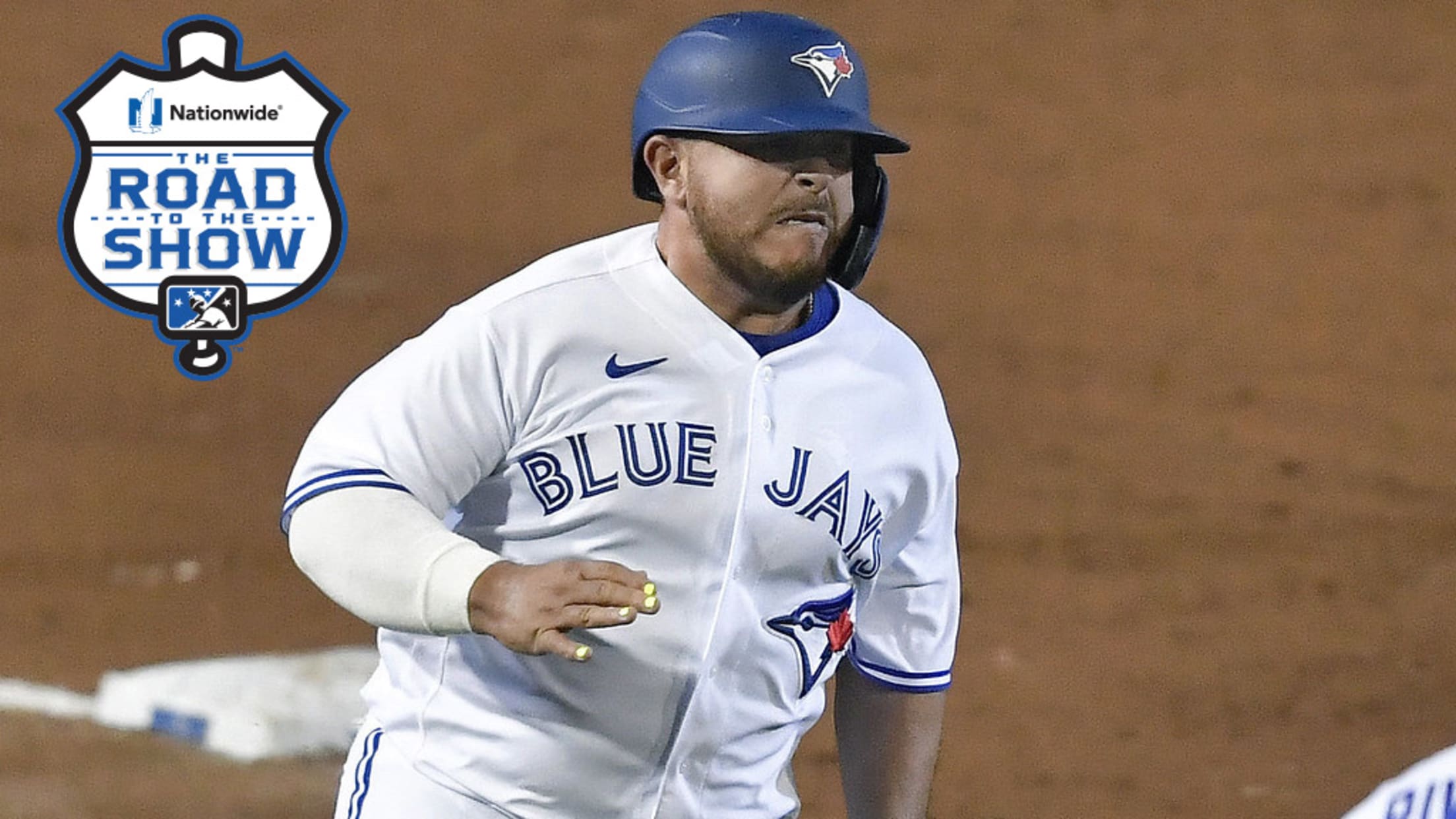 There were 210 Major League debuts (and perhaps still counting) during the 2020 season. This week, Toolshed looks back at the 10 most fun first callups of the 2020 season, listed in chronological order of debut date. To be clear, this isn't focused on how they did in their first
Toolshed: Handicapping NL Rookie of the Year race
Cronenworth, Bohm, Williams lead crowded field on senior circuit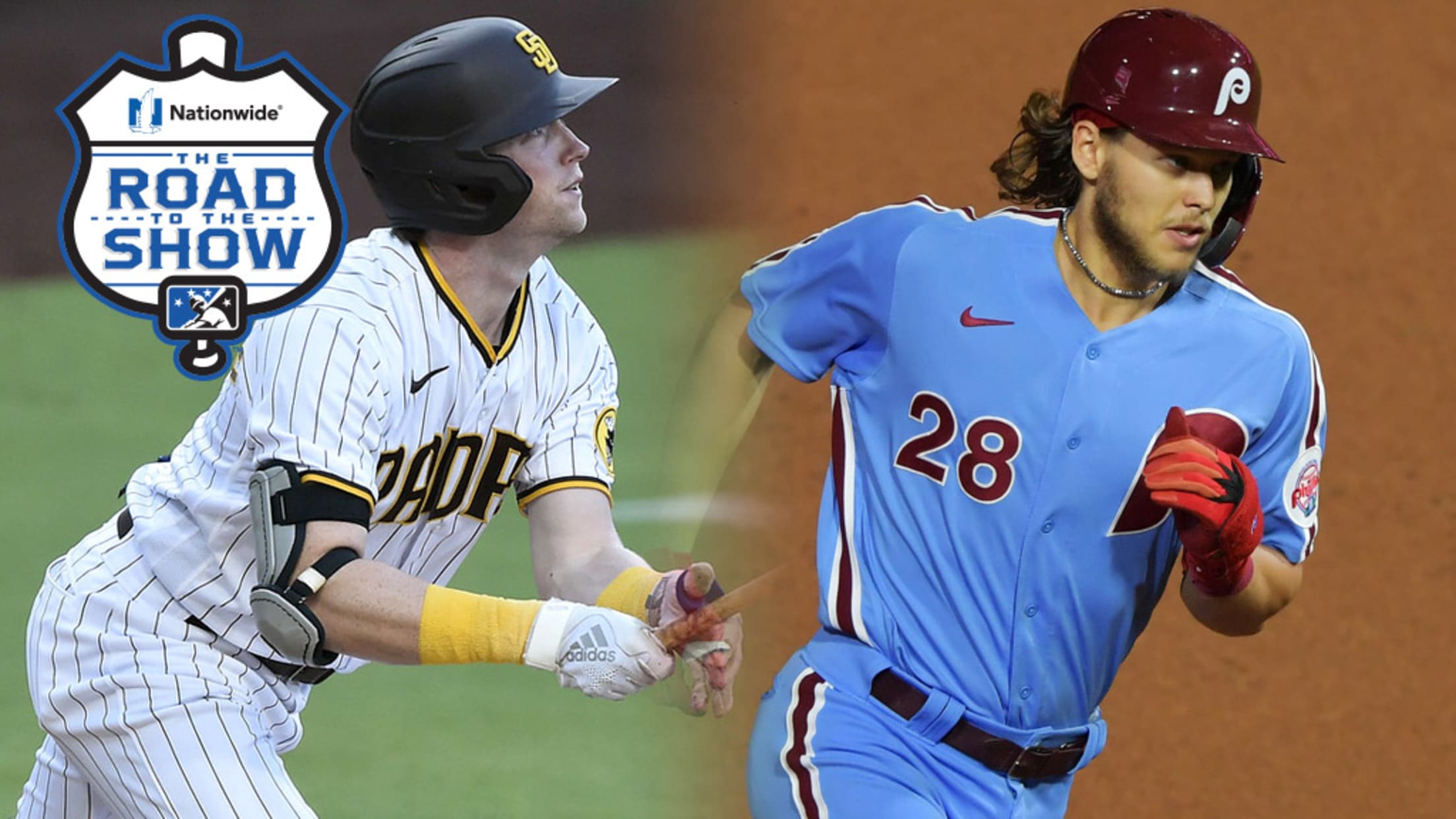 Sunday brings the end of the 2020 Major League regular season already, meaning potential award contenders have one final weekend to prove themselves to BBWAA voters. Without a Minor League season, most prospect fiends only have had the Rookie of the Year races in the American and National Leagues to
The Show Before the Show: Episode 275
Amarillo's Wellman recalls Texas League title, traded prospects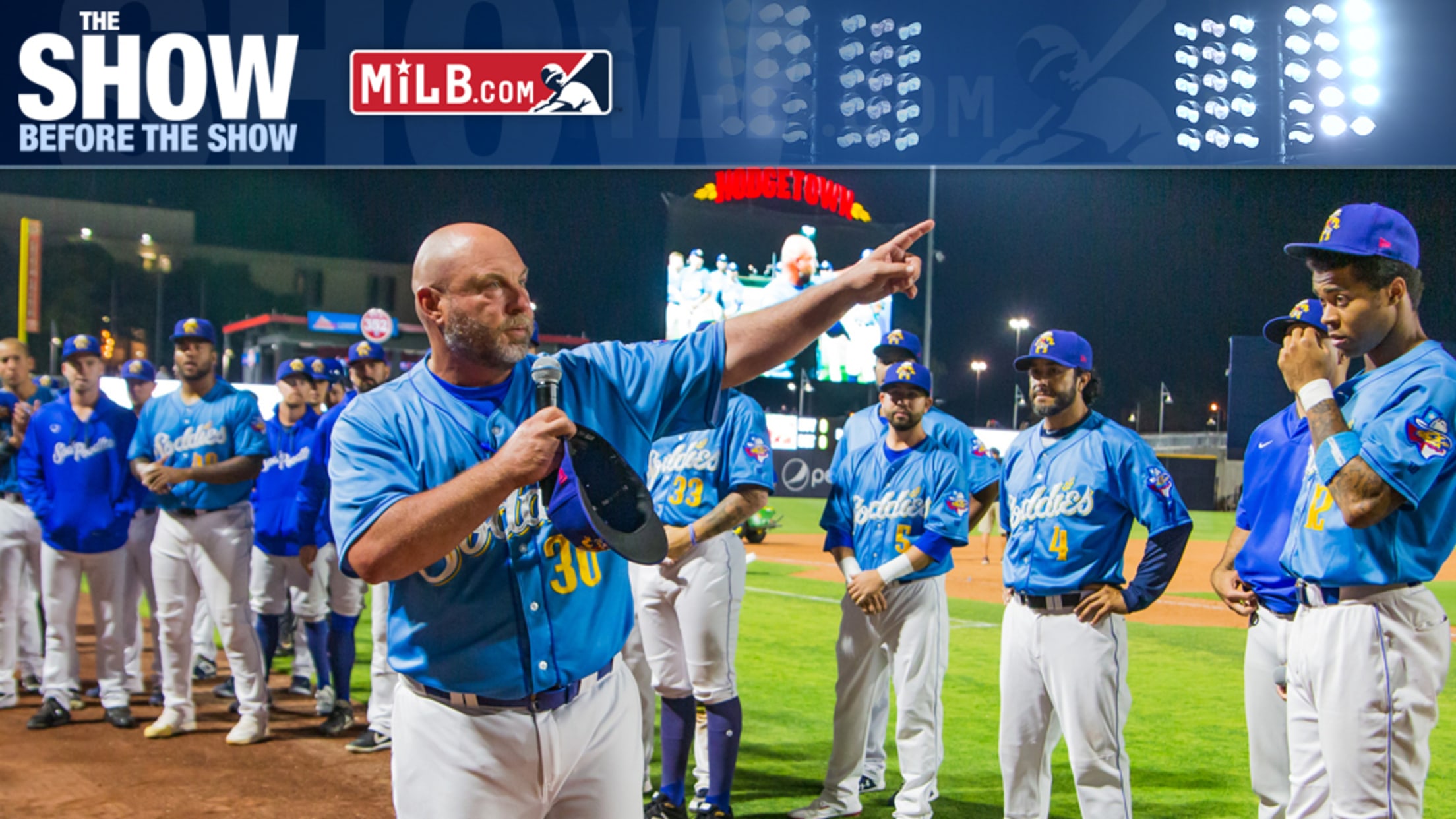 Check out the latest episode of The Show Before the Show, MiLB.com's official podcast. A segment rundown is listed below, in case you want to skip to a particular section. Like the podcast? Subscribe, rate and review "Minor League Baseball podcast" on iTunes. The podcast is also available via Spotify,
The Road to The Show™: Luis Campusano
Padres No. 4 prospect made huge strides in 2019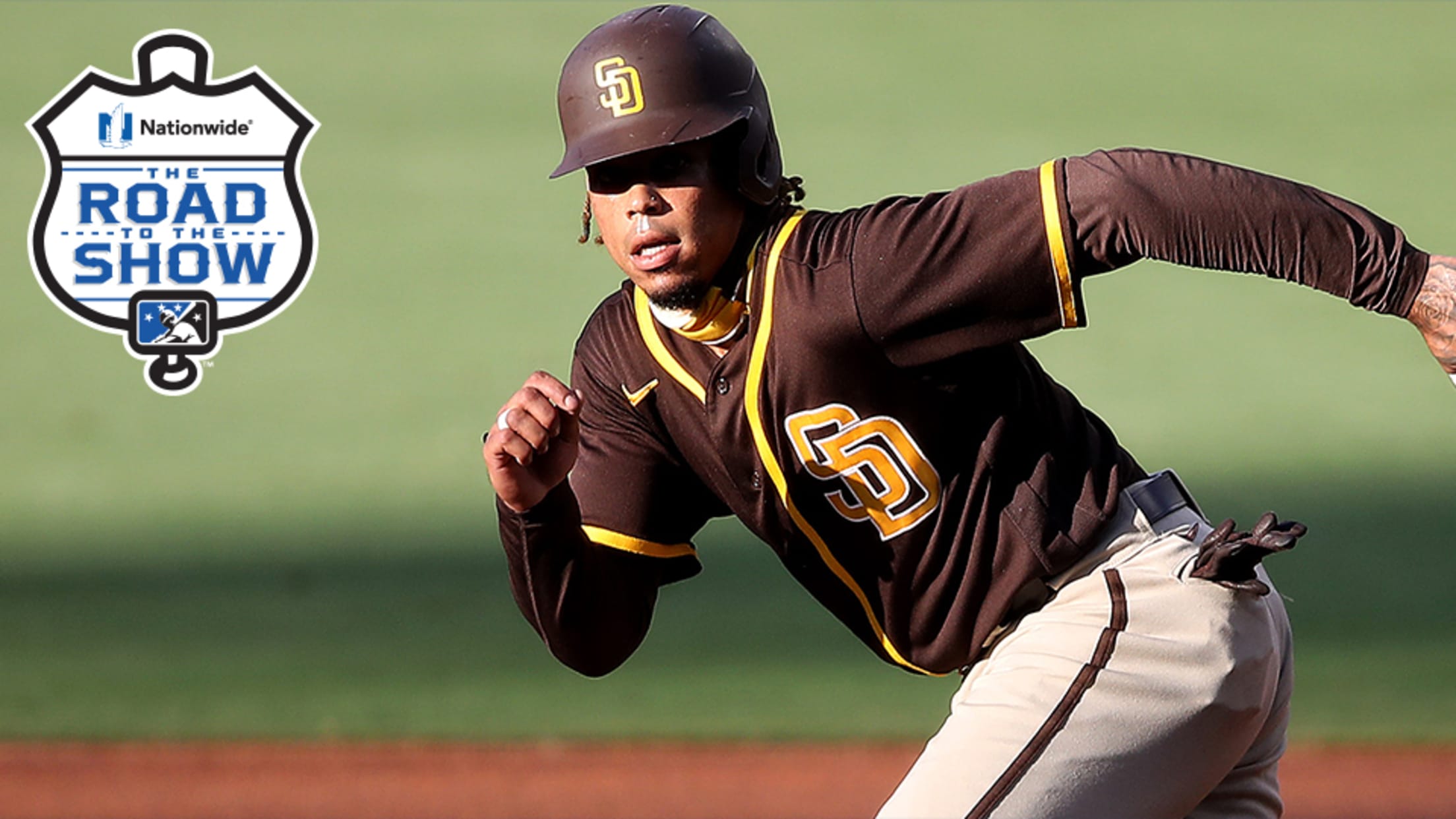 Each week, MiLB.com profiles an elite prospect by chronicling the steps he's taken to reach the brink of realizing his Major League dream. Here's a look at San Diego Padres catcher Luis Campusano. For more player journeys on The Road to The Show, click here.
Padres' Campusano sidelined with wrist sprain
After homering in debut, No. 51 overall prospect placed on IL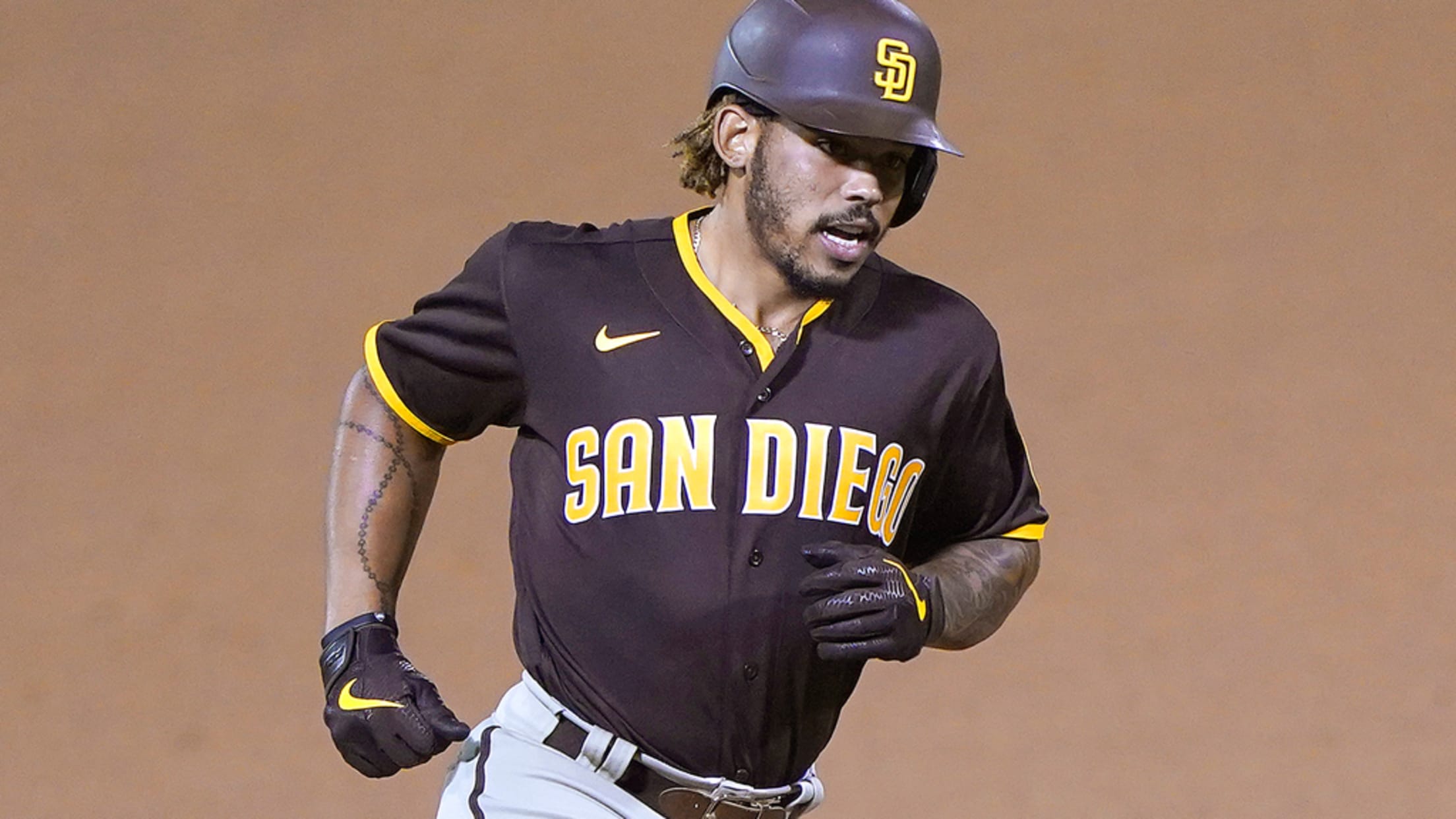 Luis Campusano got his first big league call and belted his first big league homer for the Padres on Friday. He'll have to wait a bit for his next big moment. MLB Pipeline's No. 51 overall prospect was placed the 10-day Injured List on Sunday afternoon with a sprained left
Padres promote Campusano from alternate site
Fourth-ranked catching prospect to make Major League debut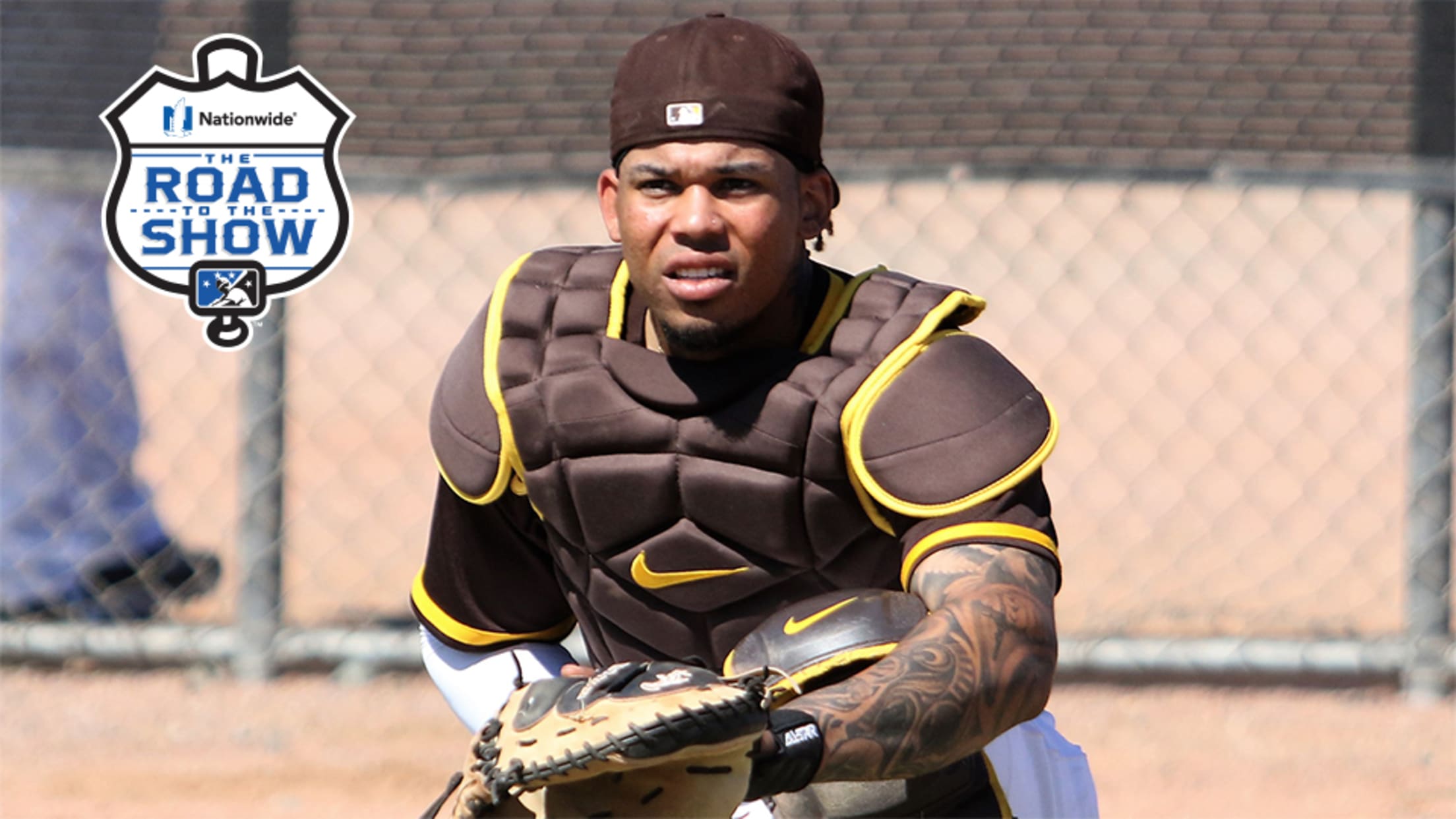 The Padres, who've gotten little production from their backstops this season, on Friday promoted catcher and No. 52 overall prospect Luis Campusano from their alternate training site at the University of San Diego. Campusano fills the roster spot of right-hander Luis Perdomo, who was placed on the 10-day Injured List
Trade roundup: Padres swap bounty for Clevinger
Cleveland grabs three top-20 prospects in deal for potential ace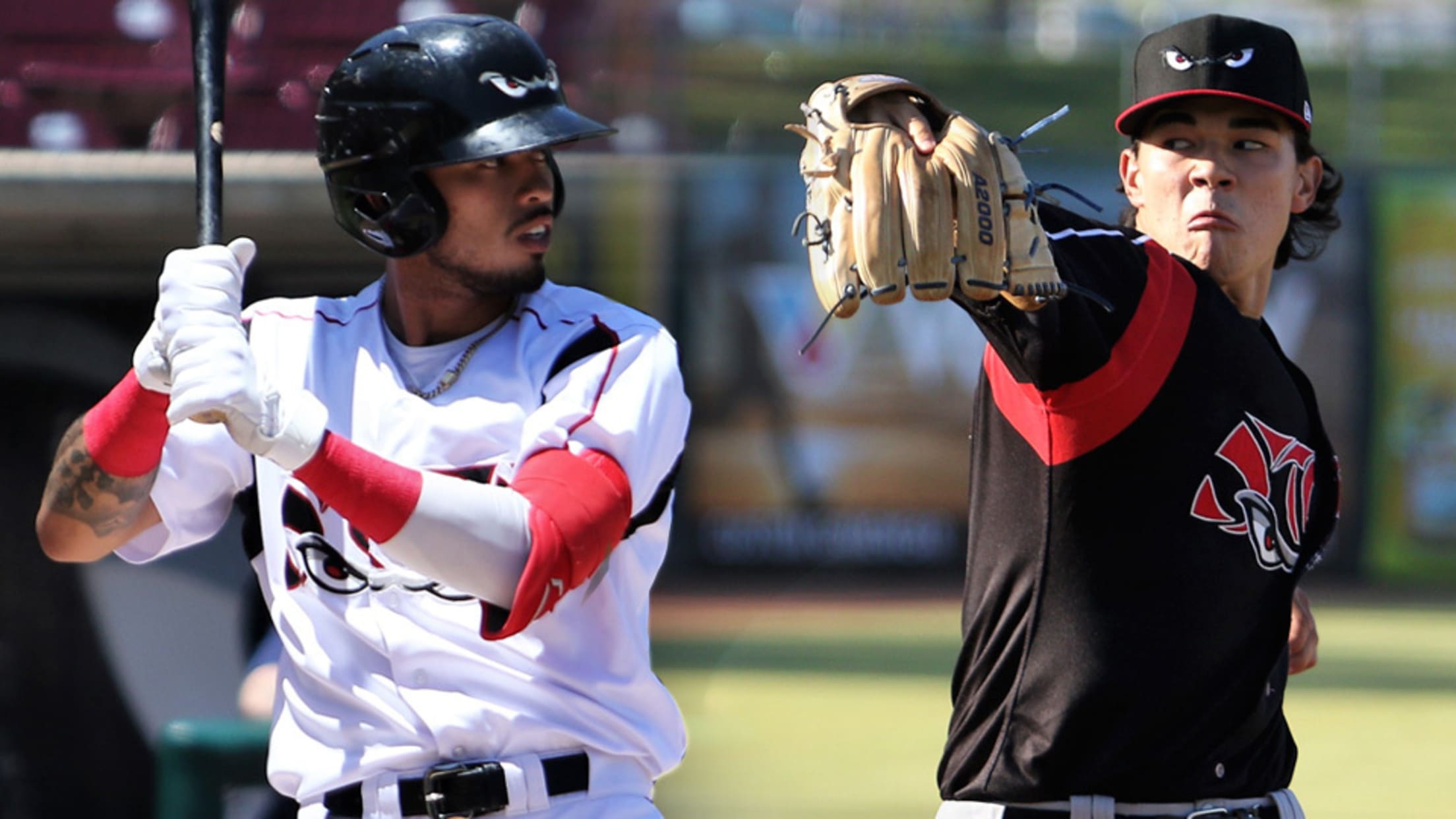 The 2020 Major League Baseball Trade Deadline is Monday at 4 p.m. ET. MiLB.com will round up the most notable prospect deals throughout the day in the space below. If anyone out there is selling, let it be known that Padres general manager A.J. Preller is buying. And buying big-time.
Padres' latest deal sends Trammell to Mariners
No. 60 overall prospect in seven-player swap revolving around Nola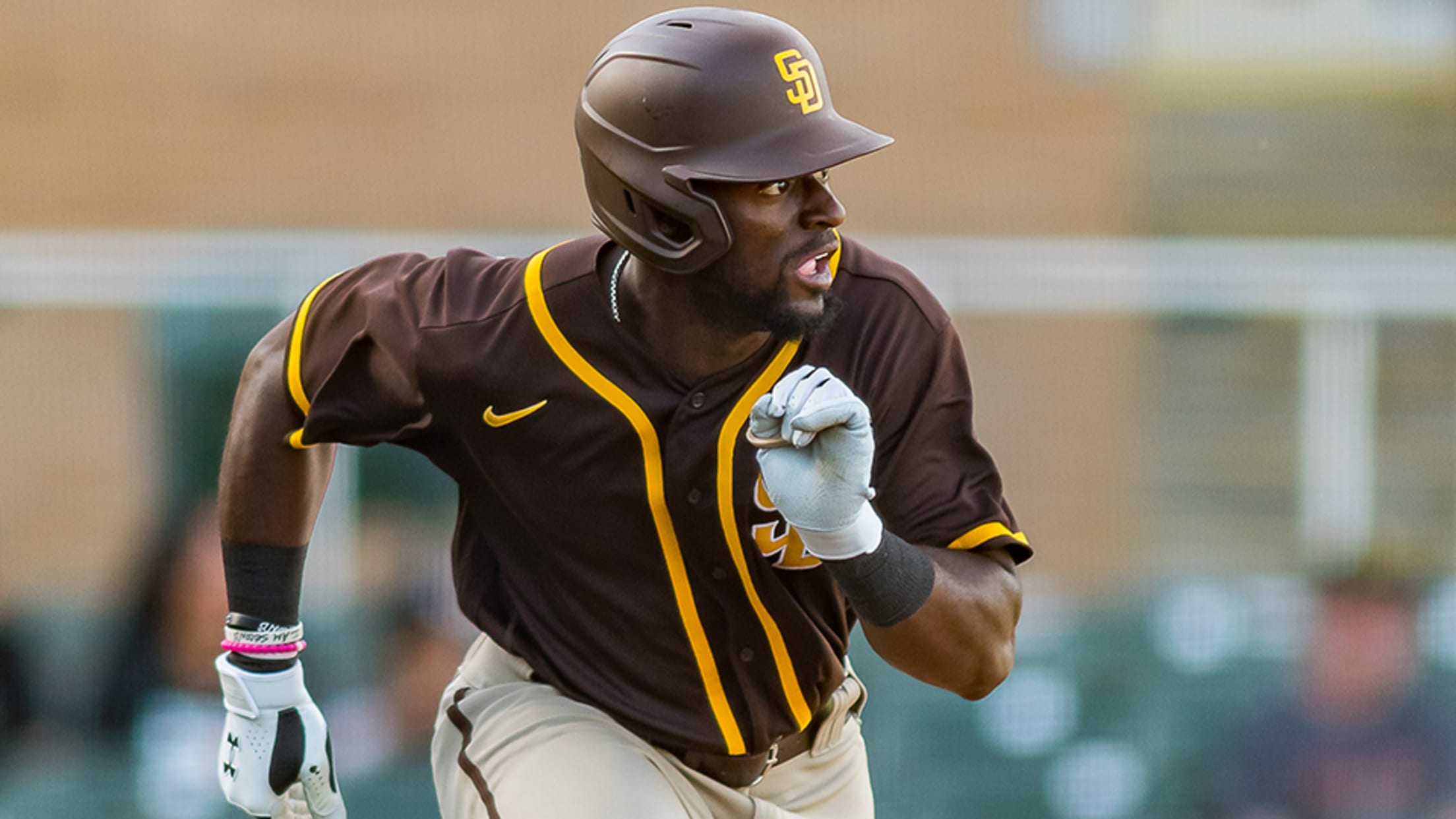 There's active at the Trade Deadline, and then there's what San Diego has been doing this weekend. The Padres completed another big deal ahead of Monday's deadline. Their latest blockbuster sent Taylor Trammell, baseball's No. 60 overall prospect, to the Mariners on Sunday. In addition to the 22-year-old outfielder, Seattle
Royals land outfielder Olivares from Padres
Rosenthal traded for No. 20 prospect, player to be named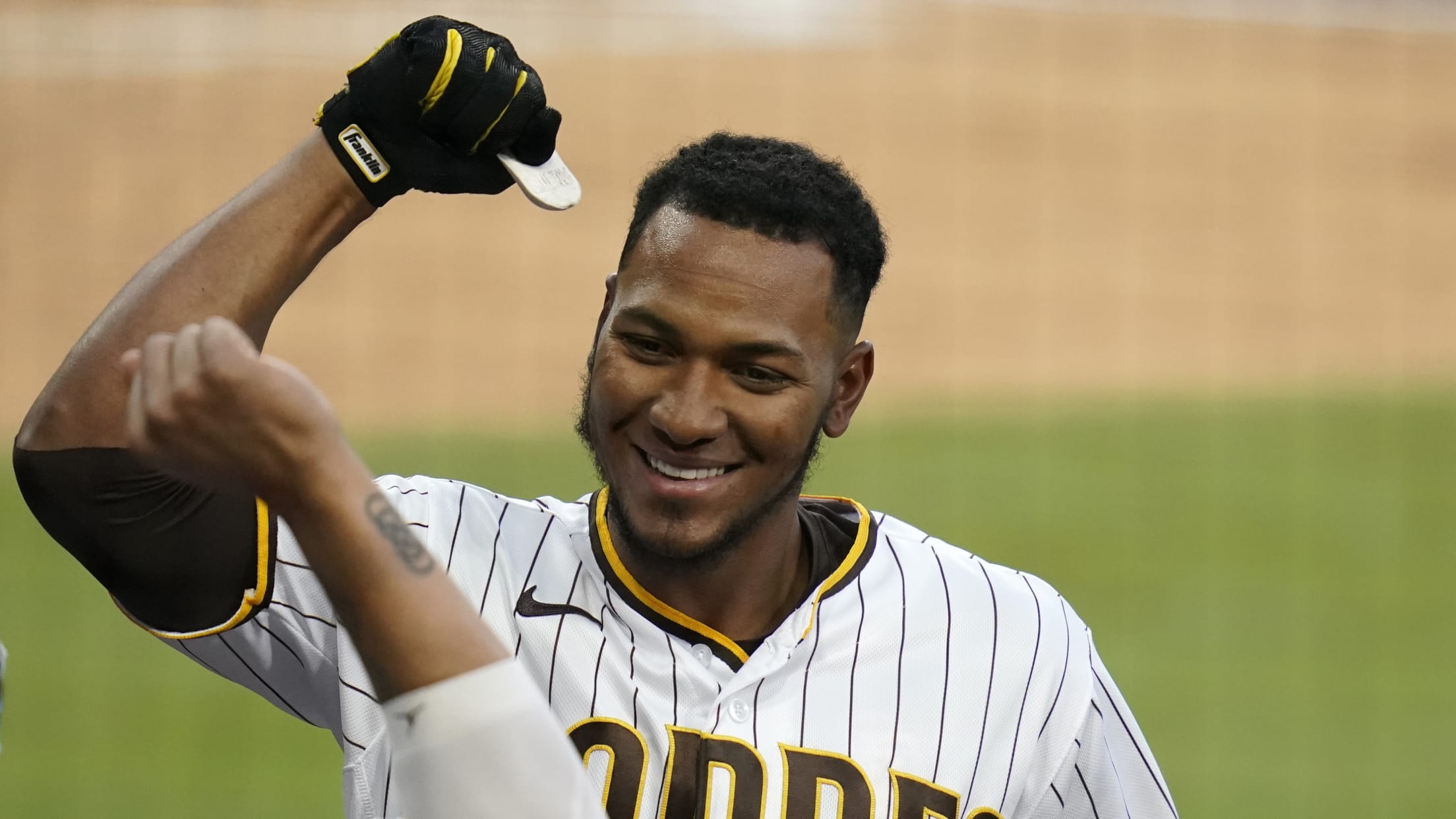 Edward Olivares made the most of his opportunities in the San Diego system after coming over in a 2018 trade with the Blue Jays. Now he'll get the chance to do the same after being dealt again. The Padres on Saturday traded the 24-year-old outfielder to the Royals, along with
Toolshed: Who will make the next big leap?
Candidates that could climb from Class A Advanced straight to MLB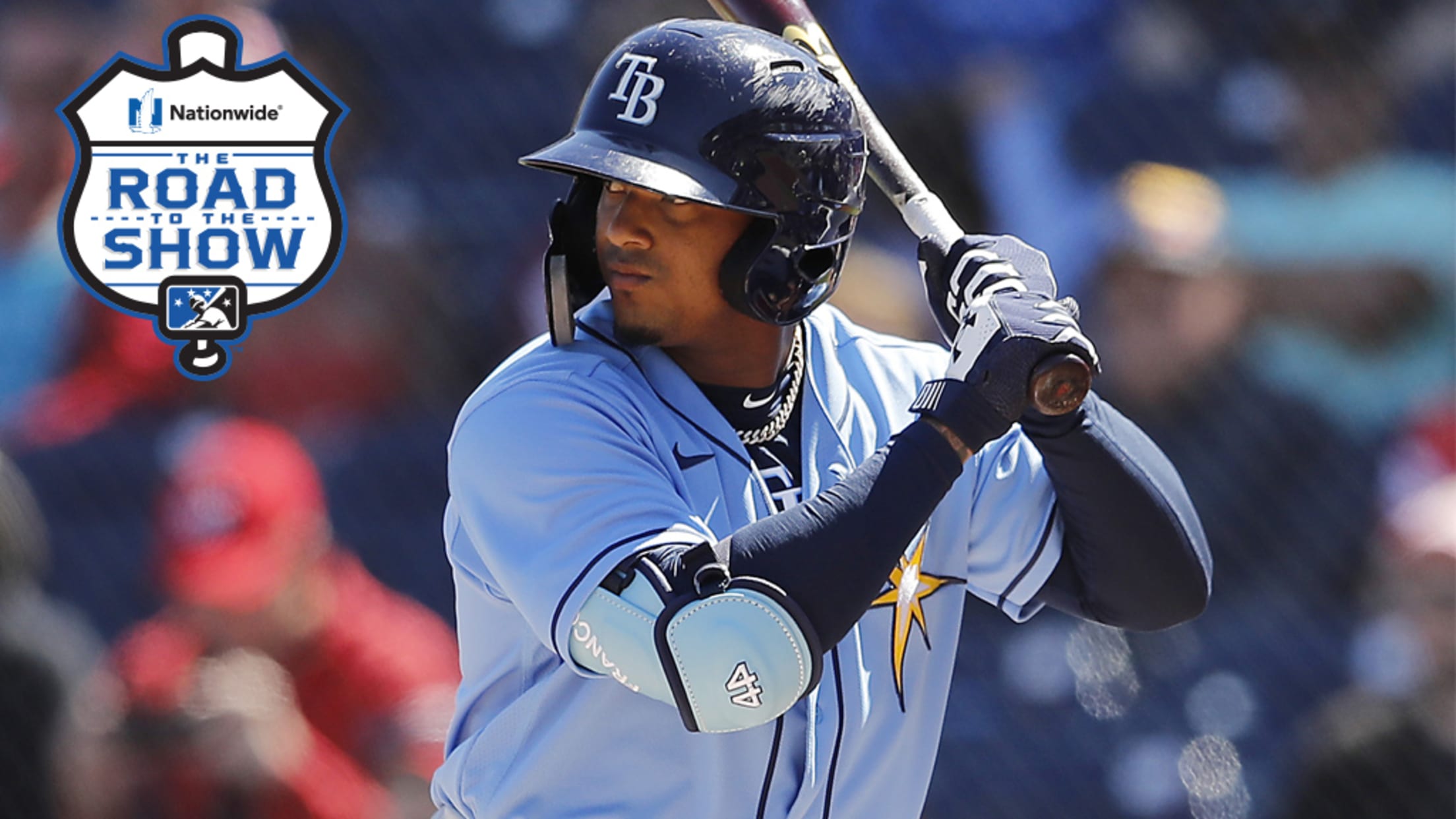 Seth Romero recently became the latest example of a mini-trend taking place during the 2020 Major League season, yet there was still an element of awe involved. The Nationals purchased the contract of their No. 11 prospect/2017 first-rounder Thursday, and he made his MLB debut the same day. But it