The Road to The Show™: Marco Luciano
No. 13 overall prospect continuing to play up to competition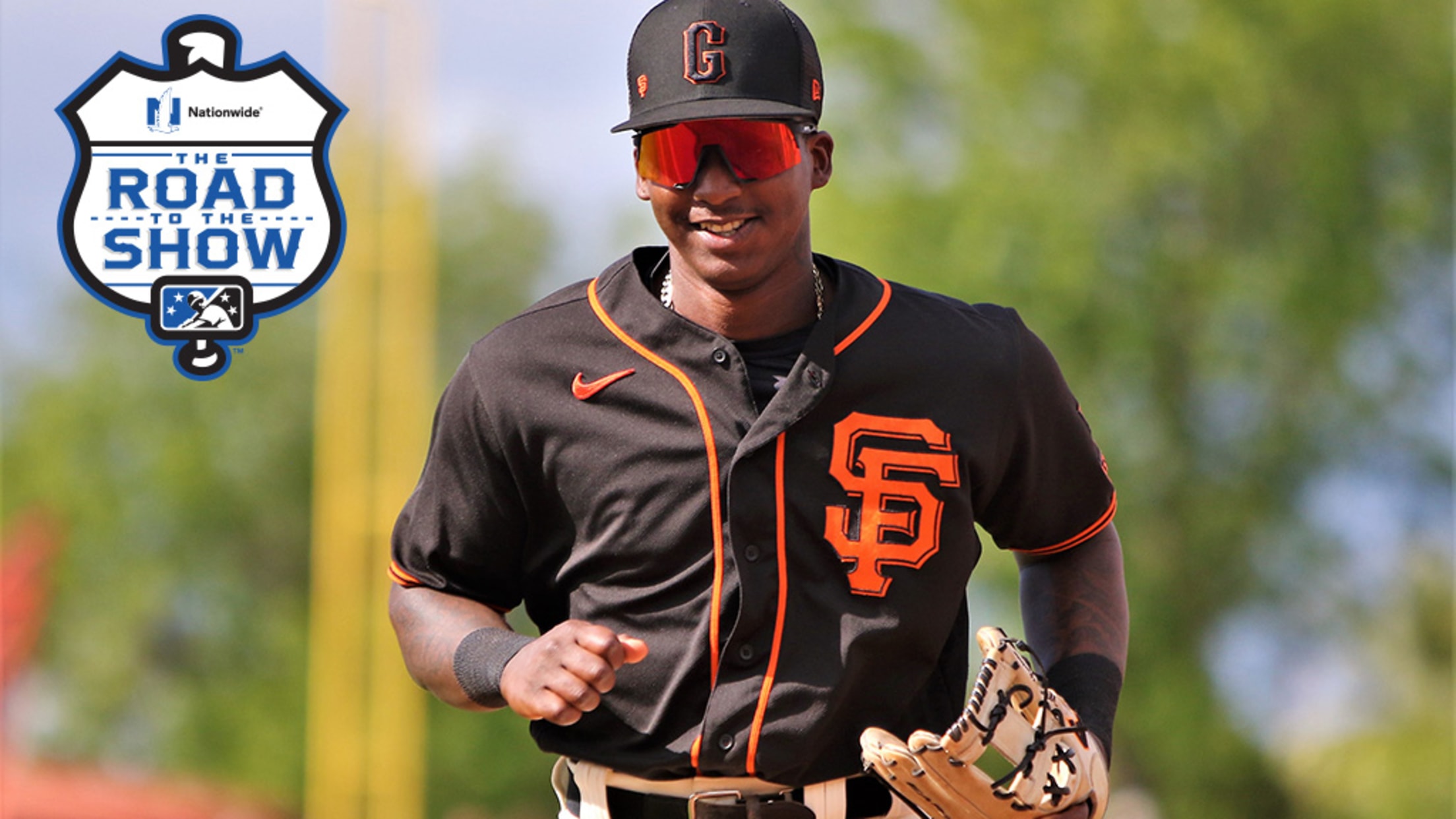 Each week, MiLB.com profiles an elite prospect by chronicling the steps he's taken toward achieving his Major League dream. Here's a look at top Giants prospect Marco Luciano. For more stories about players on The Road to The Show, click here. There have been times during his young career that
Swiney, Emeralds polish off seven-inning no-hitter
Trio combines on first Eugene no-no since 2015, second in 54 years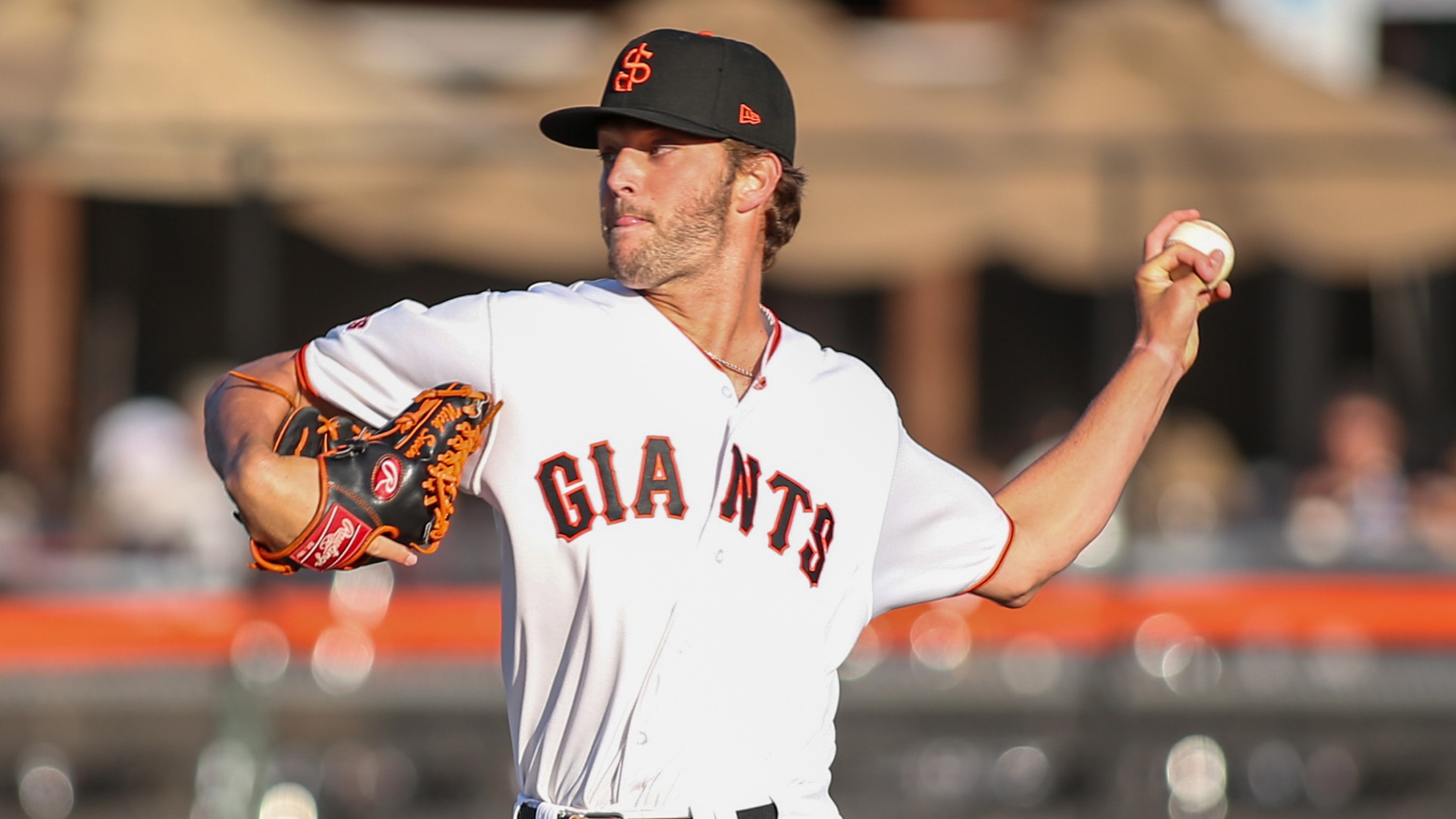 With just a single Minor League no-hitter the first month of the season, the time was ripe for another. Nick Swiney and two relievers delivered in the first game of a doubleheader. The No. 17 San Francisco prospect struck out seven over 5 1/3 innings for High-A Eugene en route
Breakout candidate: Giants infielder Wilson
Club's No. 15 prospect still finding his place with new organization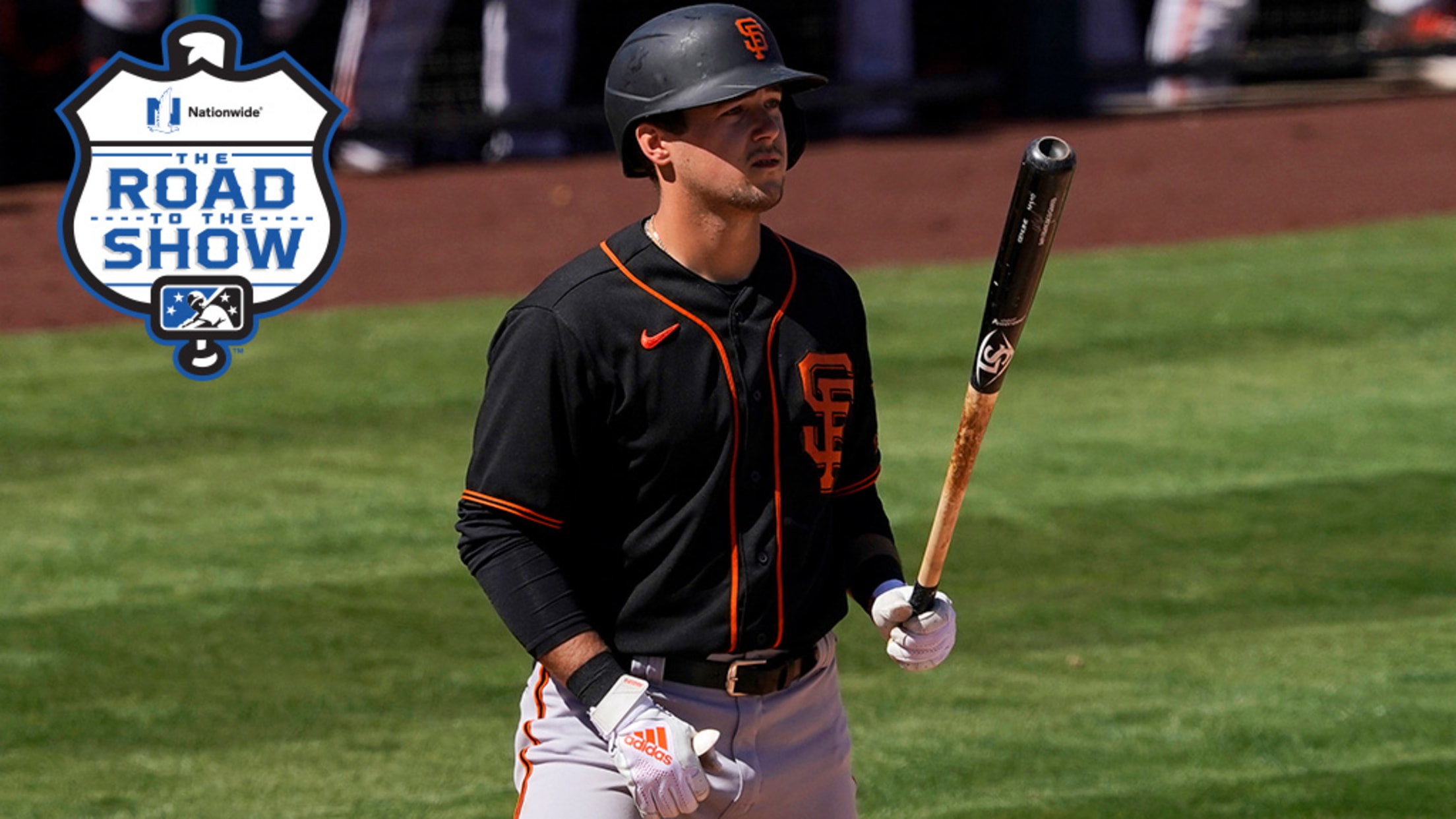 MiLB.com's Breakout Candidate series spotlights players who could garner some serious attention in 2022. Here's a look at Giants' No. 15 prospect Will Wilson. There's still time for Will Wilson to make the Giants look very clever. The club landed its No. 15 prospect in an interesting deal with the
Luciano, Murphy lead next wave bound for Bay
Shortstop, righty on track to help Giants sustain winning ways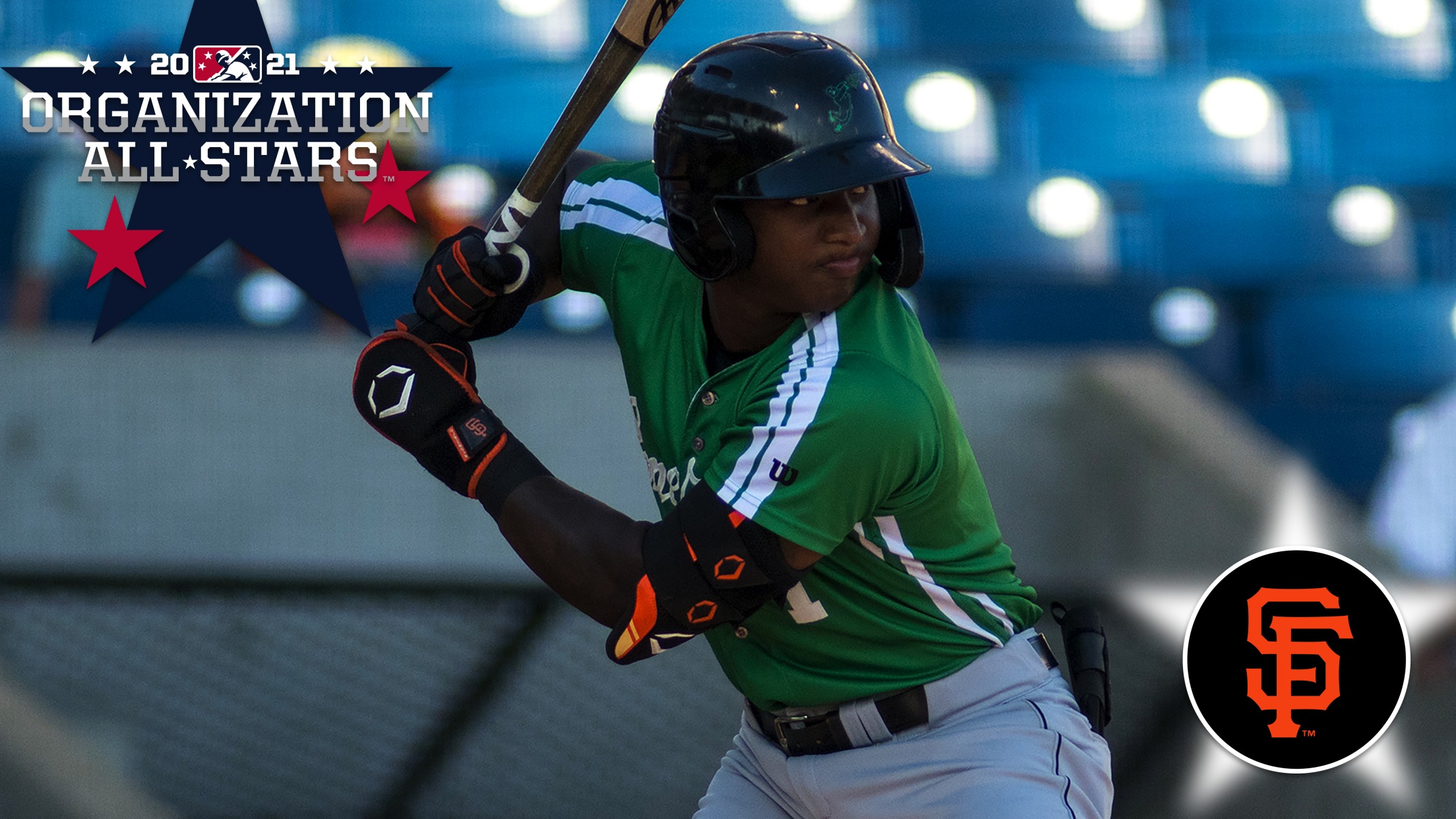 Each offseason, MiLB.com goes position by position across each system and honors the players -- regardless of age or prospect status -- who had the best seasons in their organization. Click here to locate your favorite club.
Prospect season in review: Giants' Harrison
Southpaw racks up Ks, flashes ace potential in pro debut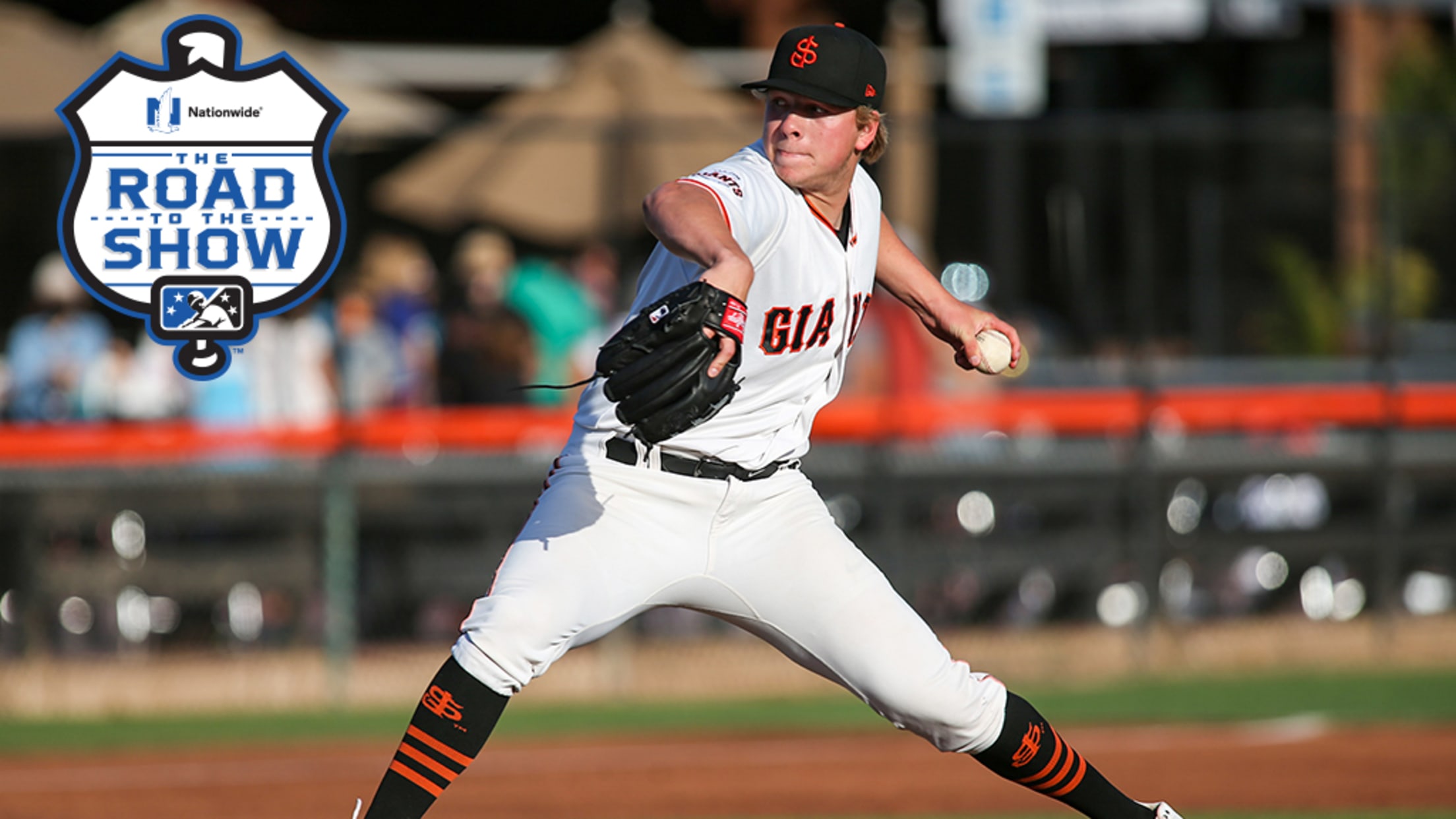 MiLB.com's Prospect Season in Review series spotlights players who shined brightest during the 2021 campaign. Here's a look at fifth-ranked Giants prospect Kyle Harrison. For more player journeys on The Road to The Show, click here. There are seasons like the one Kyle Harrison just put together for Low-A San
2021 MiLB playoffs preview: High-A
Luciano, Eugene travel to Spokane; Hot Rods face 'Hoppers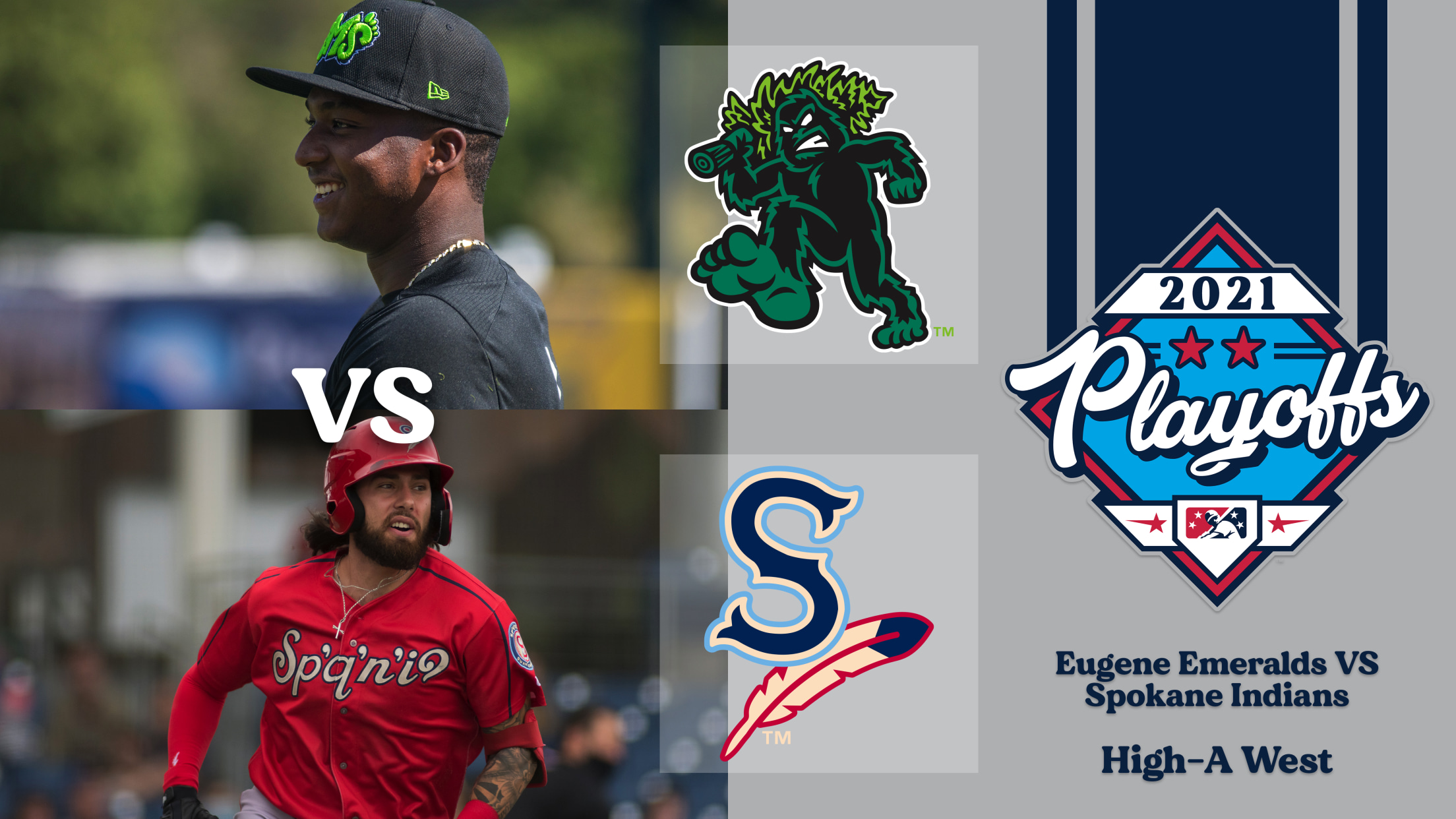 Following the lost season in 2020 and the sweeping changes made throughout Minor League Baseball, representatives from each of the three High-A leagues will go straight to the Finals to decide its 2021 champion with best-of-5 series, starting Tuesday. This is a departure from past procedures, when each of the
2021 MiLB playoffs preview: Low-A
Dominguez, Tampa host Bradenton; Veen, Fresno travel to San Jose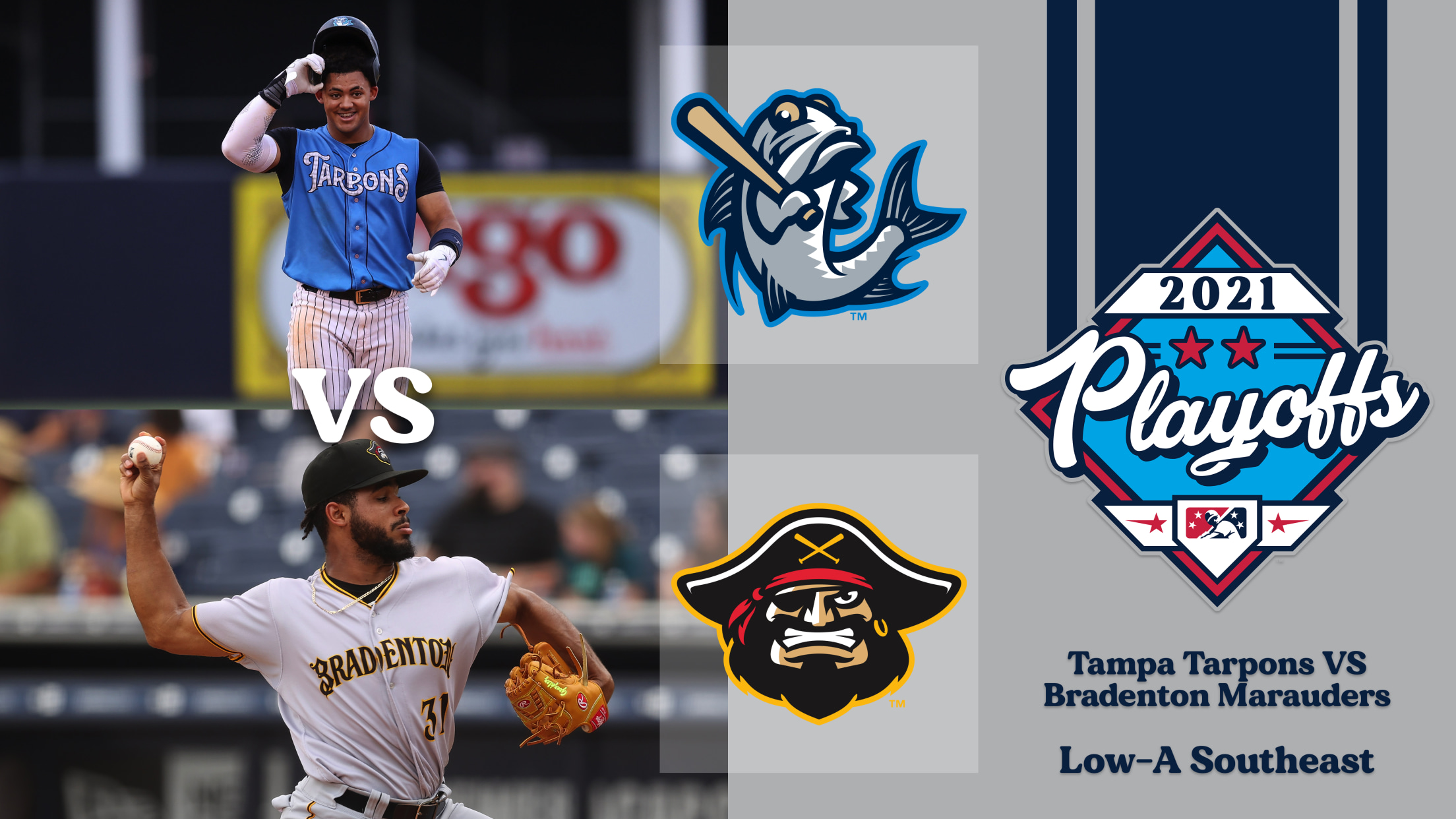 Minor League Baseball! After the 2020 Minor League season was canceled due to COVID-19, baseball returned to the Minors in 2021, albeit under a different structure. Low-A went from two leagues (Midwest and South Atlantic) to three (East, Southeast, West), and the representatives from each will go straight to the
River Cats quartet combines on no-hitter
Starter Gudino leads way in Sacramento's historic victory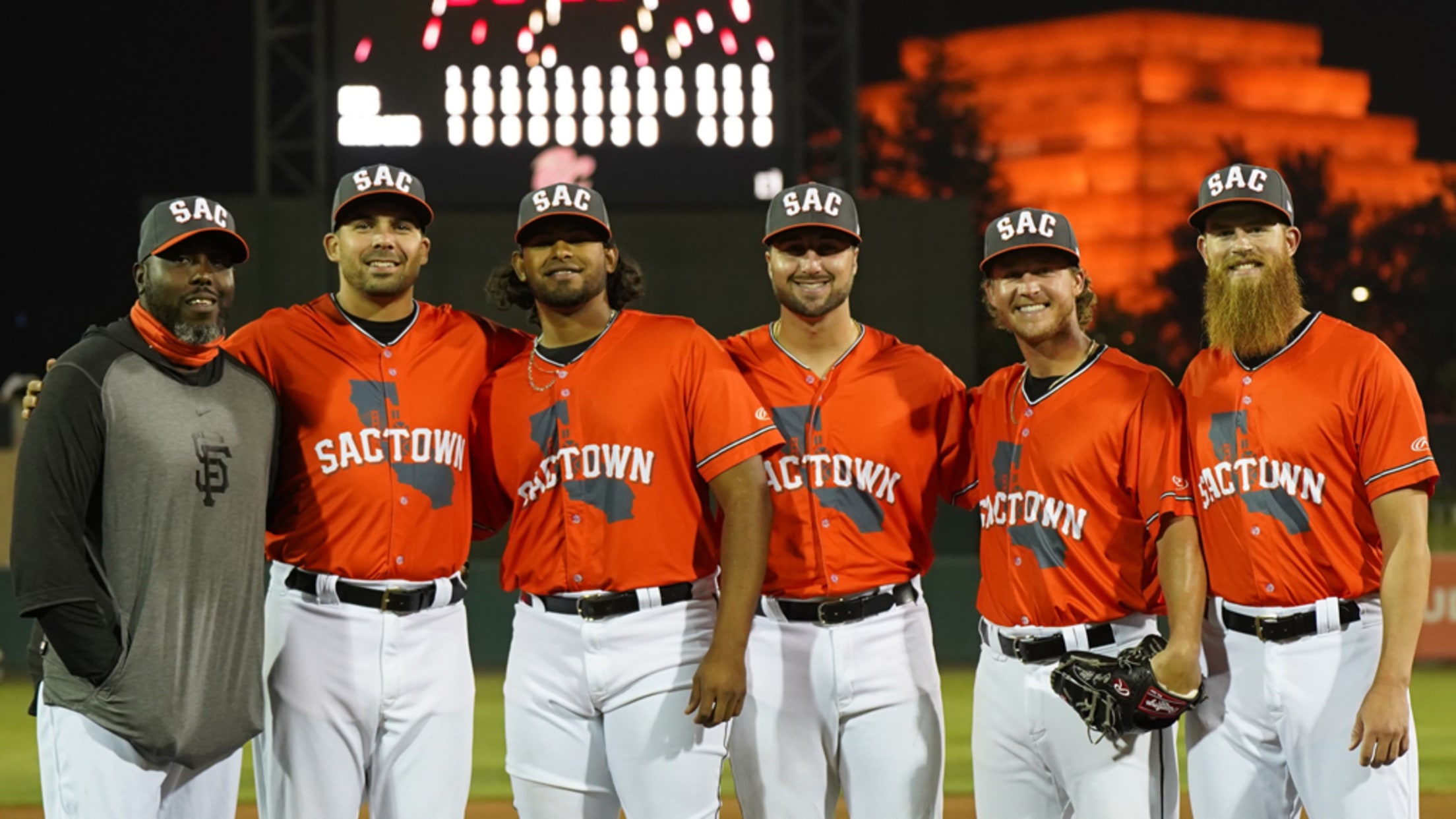 No-hitters happen with some frequency in Minor League Baseball. During the last full season in 2019, teams across the game combined for 31 of them, the vast majority going nine innings or even longer. Over the Sacramento River Cats' entire history dating back to 2000, the franchise had never had
Red-hot Bailey coming back strong from injury
No. 8 Giants prospect delivers homer, two doubles for San Jose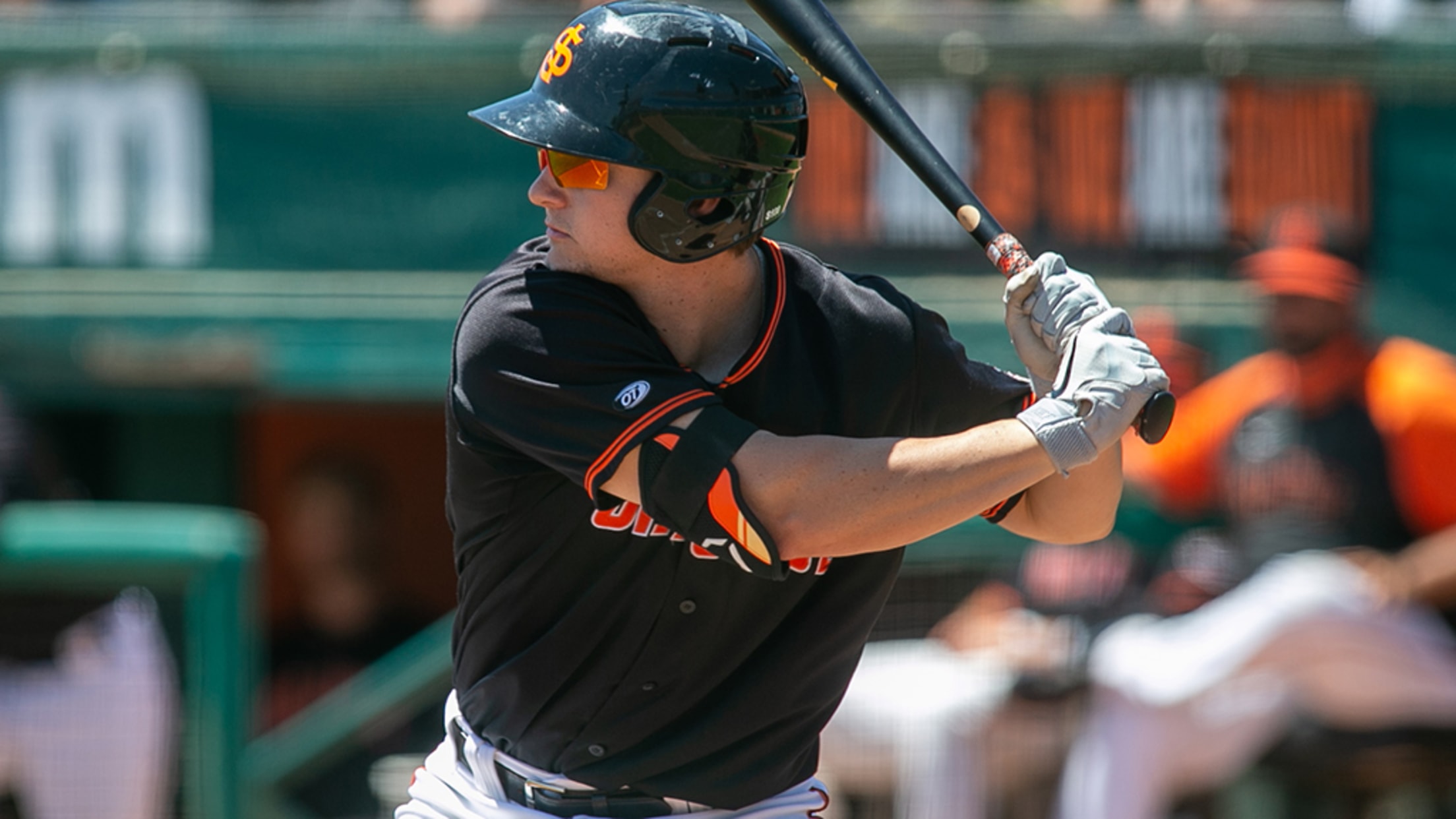 Welcome back, Patrick Bailey.
Scouting report: Giants' Patrick Bailey
Having displayed defense already, backstop looks to solidify his bat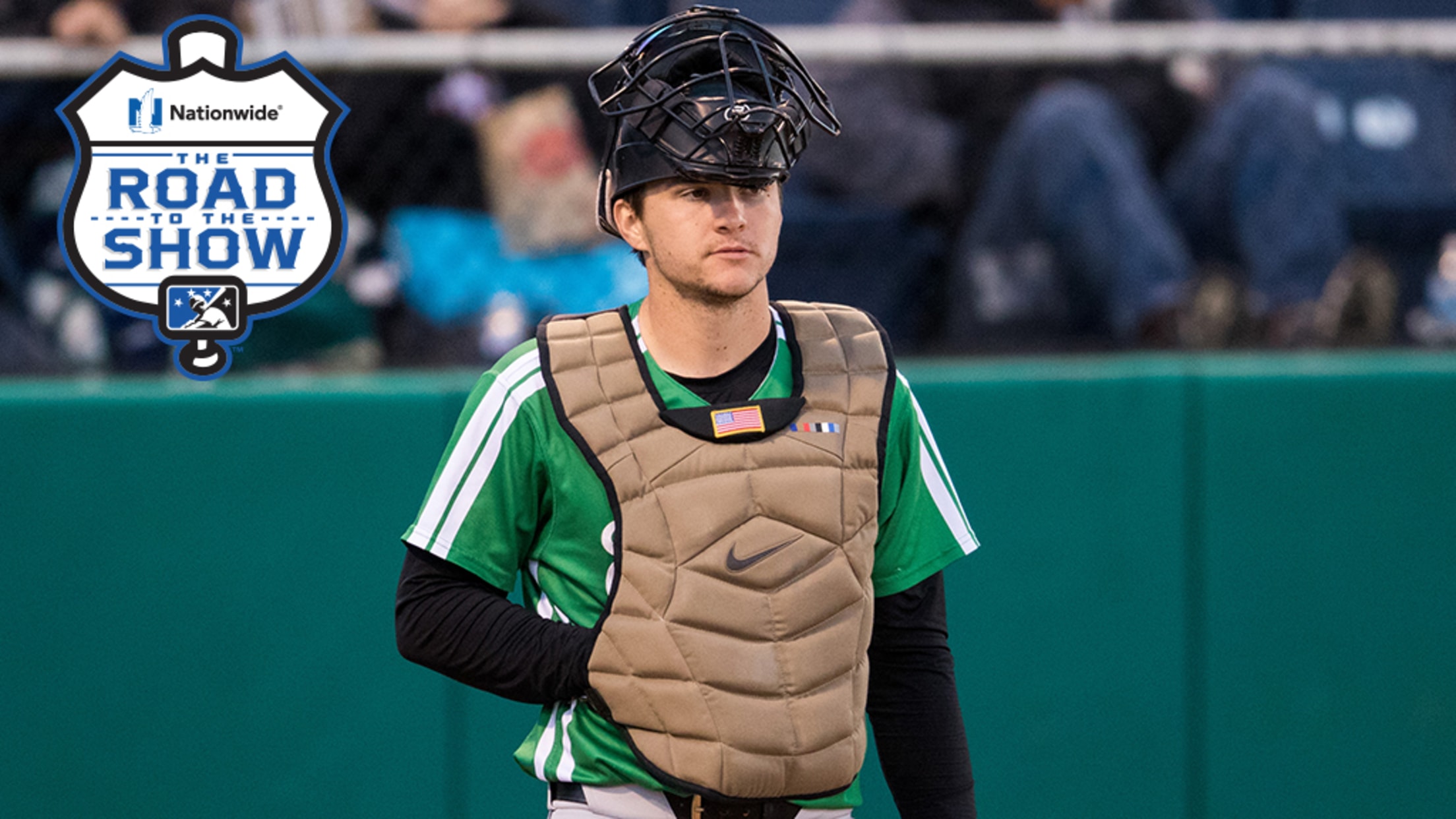 MiLB.com's Scouting Report series spotlights players who are just starting their professional careers, focusing on what the experts are projecting for these young phenoms. Here's a look at sixth-ranked Giants prospect Austin Hendrick. For more player journeys on The Road to The Show, click here.
2021 Prospect Projections: NL West rookies
How D-backs, Rox, Dodgers, Padres, Giants prospects stack up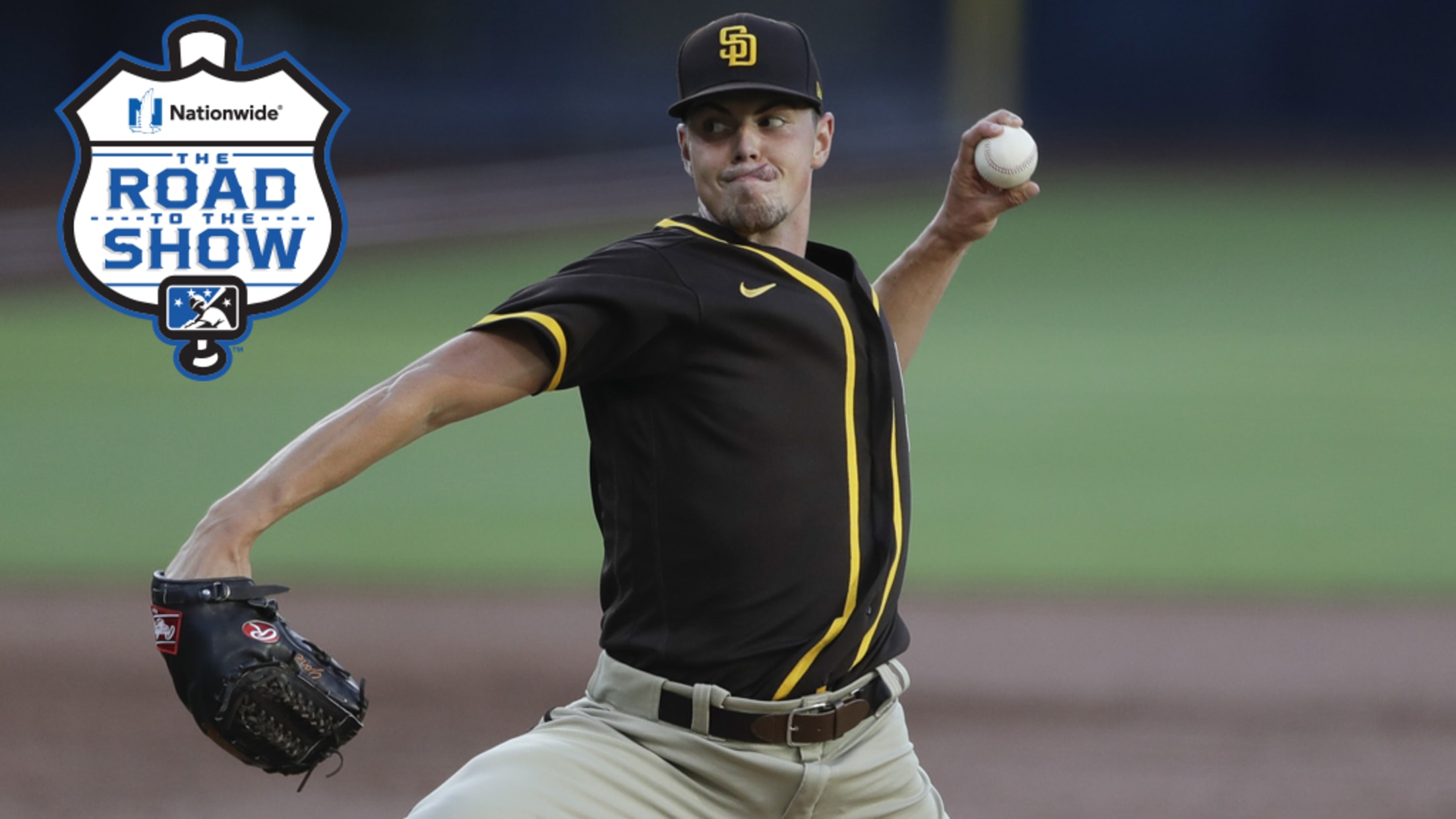 This is the sixth and final entry in a six-part Toolshed series that uses FanGraphs' Steamer 600 projections to look at how prospects would fare over a full Major League season in 2021. The system bases its forecast on 600 plate appearances for position players, 450 plate appearances for catchers,
Roundup: Giants invite Luciano, Ramos to camp
Padres, Orioles also bringing Top-100 talents to Spring Training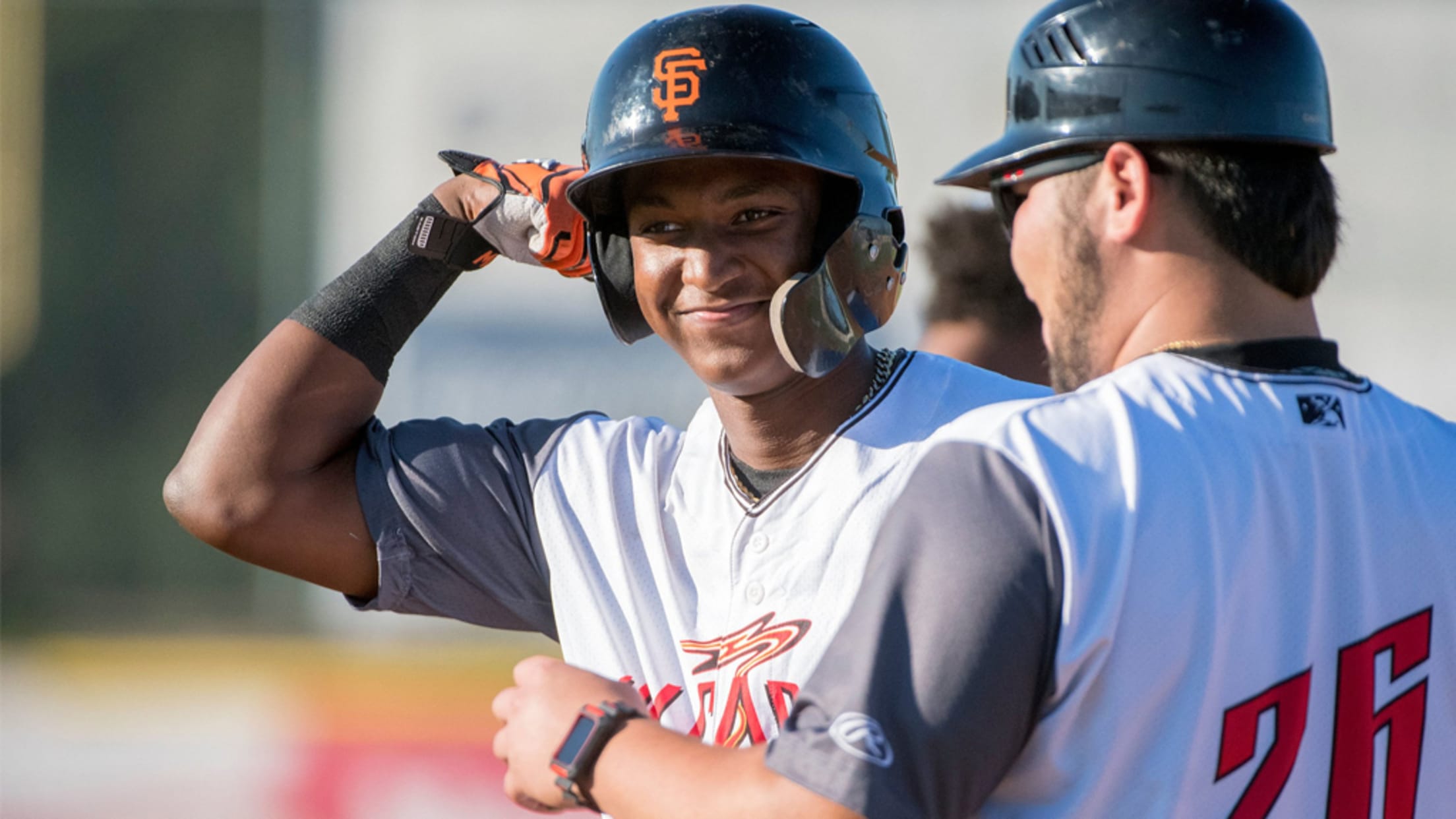 Joey Bart made his Major League debut during the shortened 2020 season. This spring, the Giants will take a closer look at their three other Top-100 prospects. No. 16 overall prospect Marco Luciano, No. 82 Heliot Ramos and No. 83 Hunter Bishop all received non-roster invitations to San Francisco's Major
The Road to The Show™: Heliot Ramos
Giants' No. 3 prospect rising quickly with blend of power, speed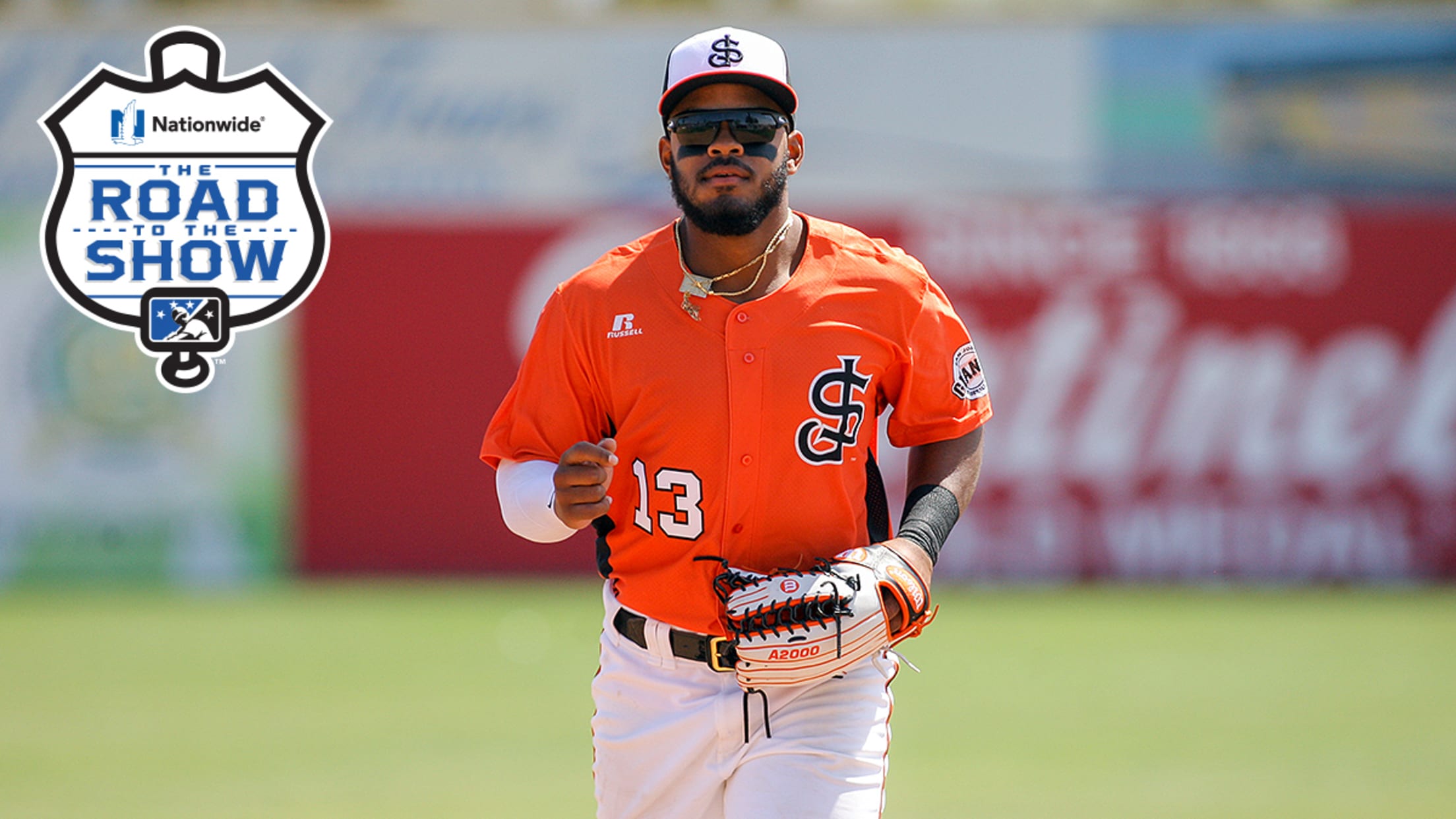 Each week, MiLB.com profiles an elite prospect by chronicling the steps he's taken to reach the brink of realizing his Major League dream. Here's a look at San Francisco Giants outfielder Heliot Ramos. For more player journeys on The Road to The Show, click here.
Giants' Canario undergoes shoulder surgery
No. 7 prospect tore left labrum during recent instructional camp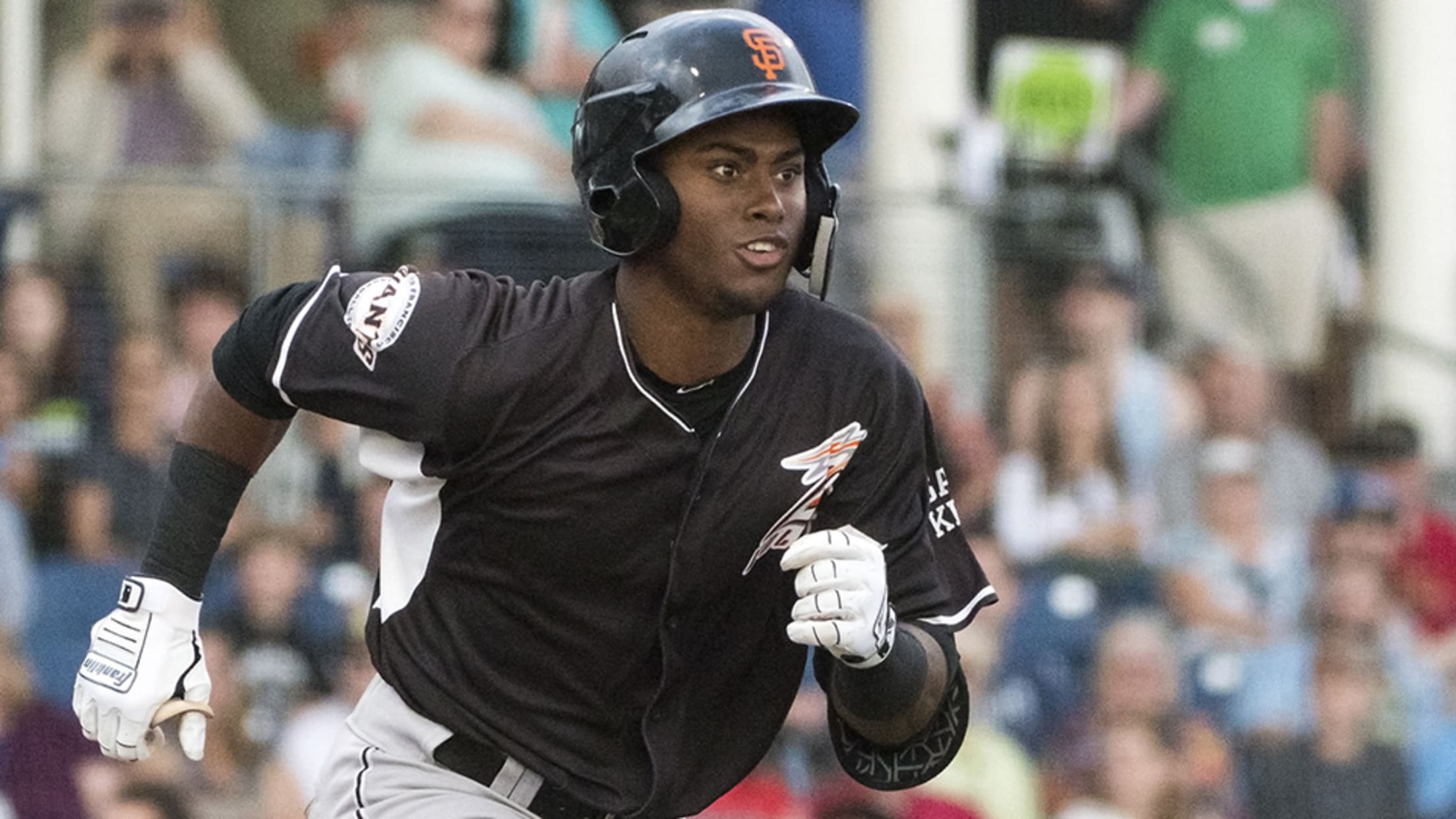 Giants outfielder Alexander Canario underwent surgery to repair a torn labrum after dislocating his left shoulder during the final week of the team's instructional camp in Scottsdale, Arizona. The team's seventh-ranked prospect will return to Arizona soon to begin rehabbing.
State of the System: San Francisco Giants
Bart, Ramos will play major part in ongoing youth movement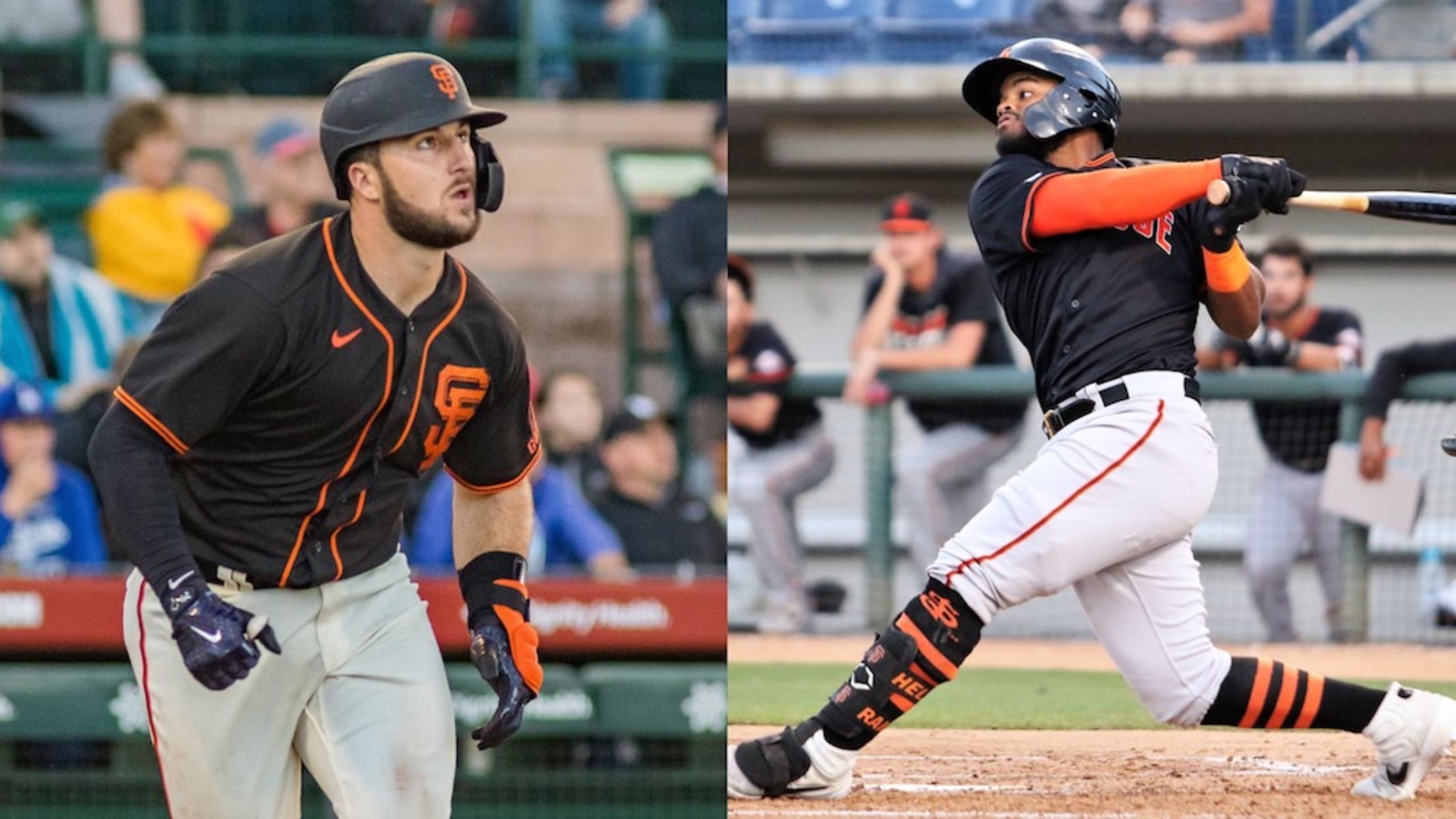 Starting in October and running through the end of the year, MiLB.com's State of the System series will evaluate the strengths and weaknesses of each Major League organization, highlights prospects who've made the biggest strides in 2020 and offers a peek at 2021. Following a decade in which the San
The Road to The Show™: Seth Corry
Giants lefty completely dominated South Atlantic League in 2019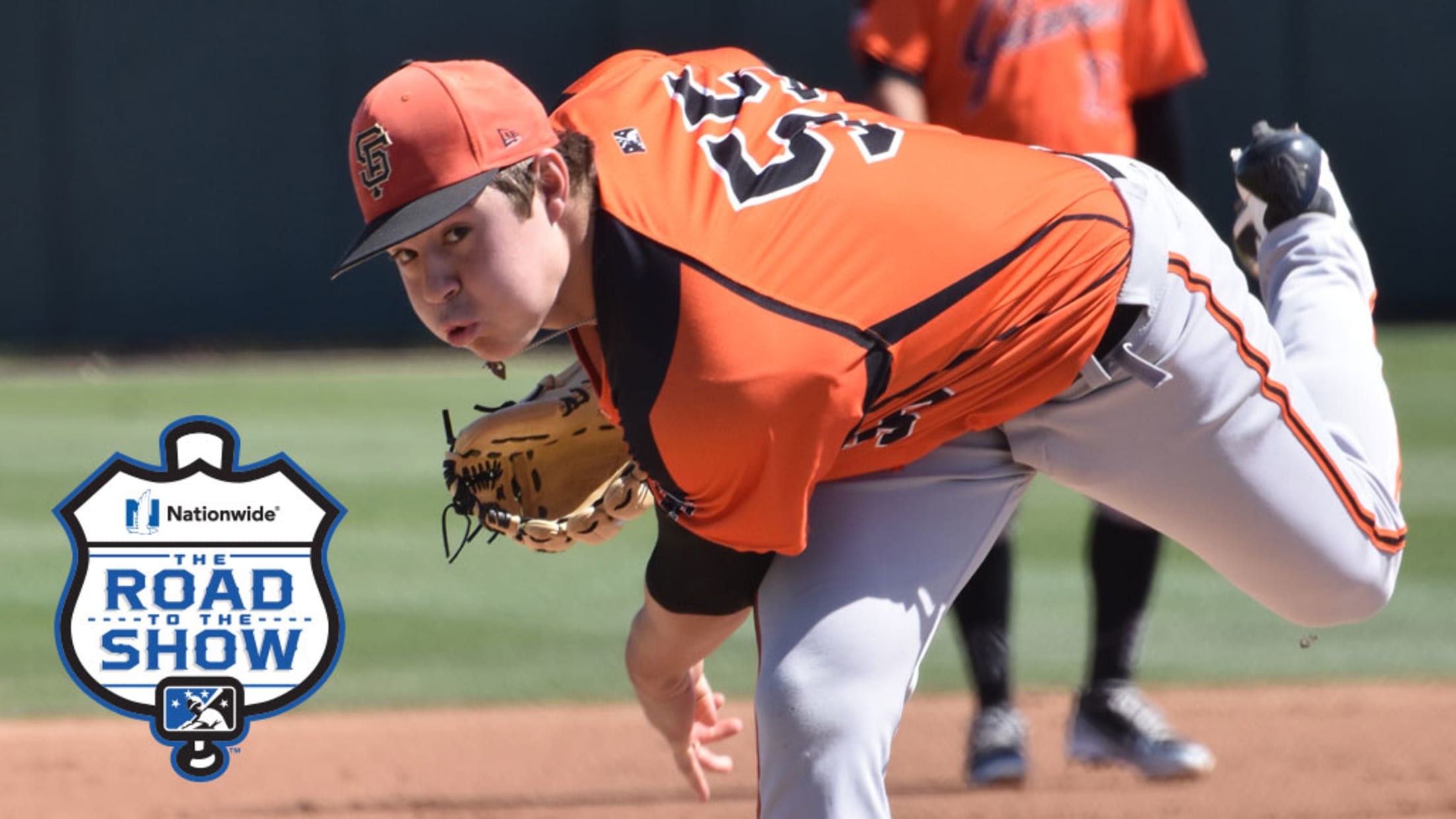 If the 2019 season is any indication of the career Seth Corry is going to have, opposing batters should be afraid. The 21-year-old dominated the South Atlantic League, posting a league-low 1.76 ERA while racking up a league-high 172 strikeouts for Class A Augusta. In less than three seasons, the
Bart continues to produce for Giants
No. 15 overall prospect slugs double, draws bases-loaded walk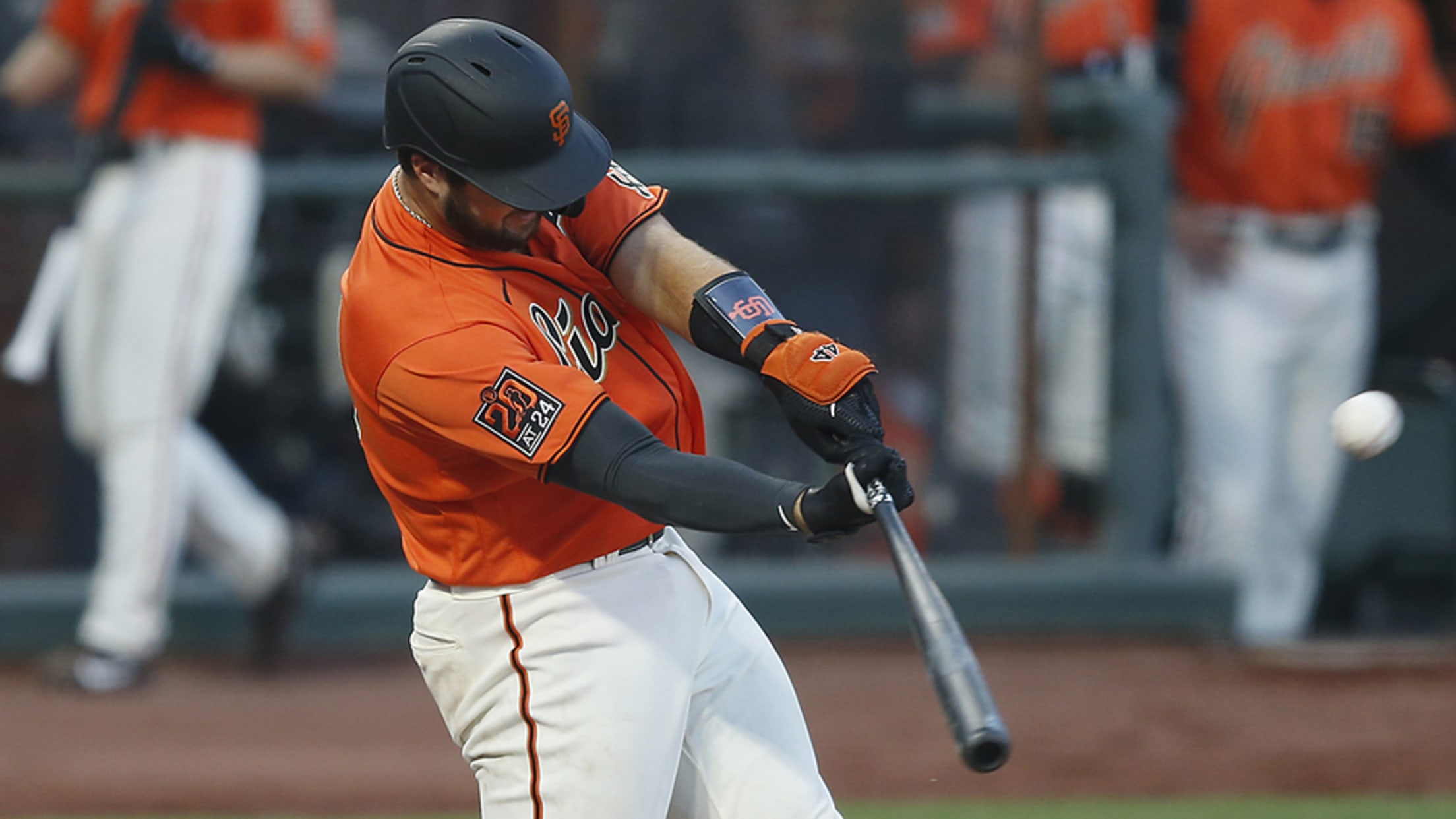 While Joey Bart certainly has endeared himself to the San Francisco faithful through his first two games in the Major Leagues, his home ballpark may have cost him his first big league homer. MLB Pipeline's No. 15 overall prospect doubled and drew a bases-loaded walk in his second career game
Giants promoting top prospect Bart to Majors
San Francisco calling up No. 15 overall prospect for catching duty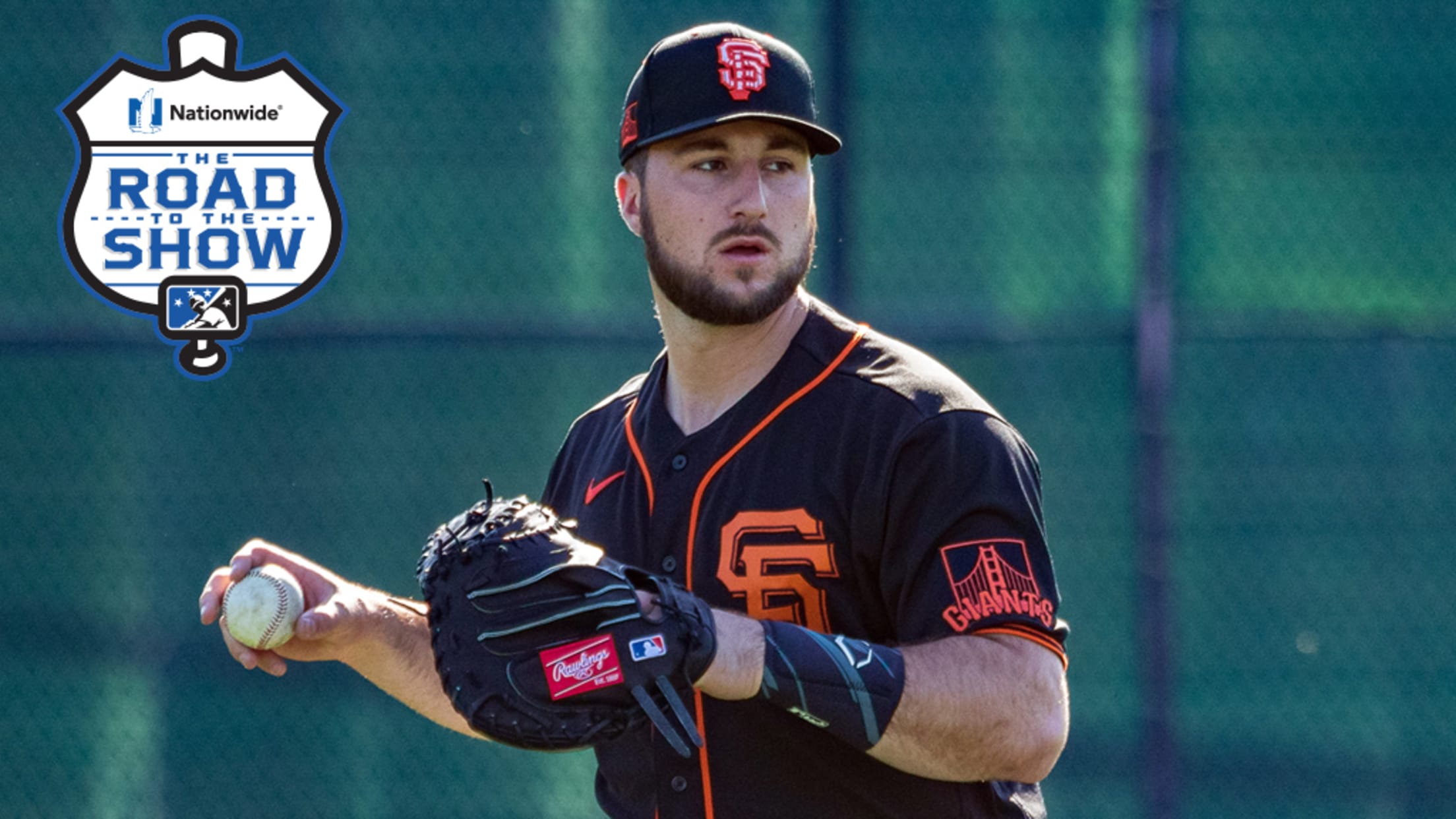 There's no "might" about it. Joey Bart will be a Giant. San Francisco is calling MLB.com's No. 15 overall prospect up to the Majors for his debut, the club announced Thursday. The Giants did not initially reveal the corresponding moves necessary to add Bart to the 28-man active and 40-man
San Jose beats odds, historic rivalry to welcome A's
Giants, Athletics, affiliate come together on alternate training site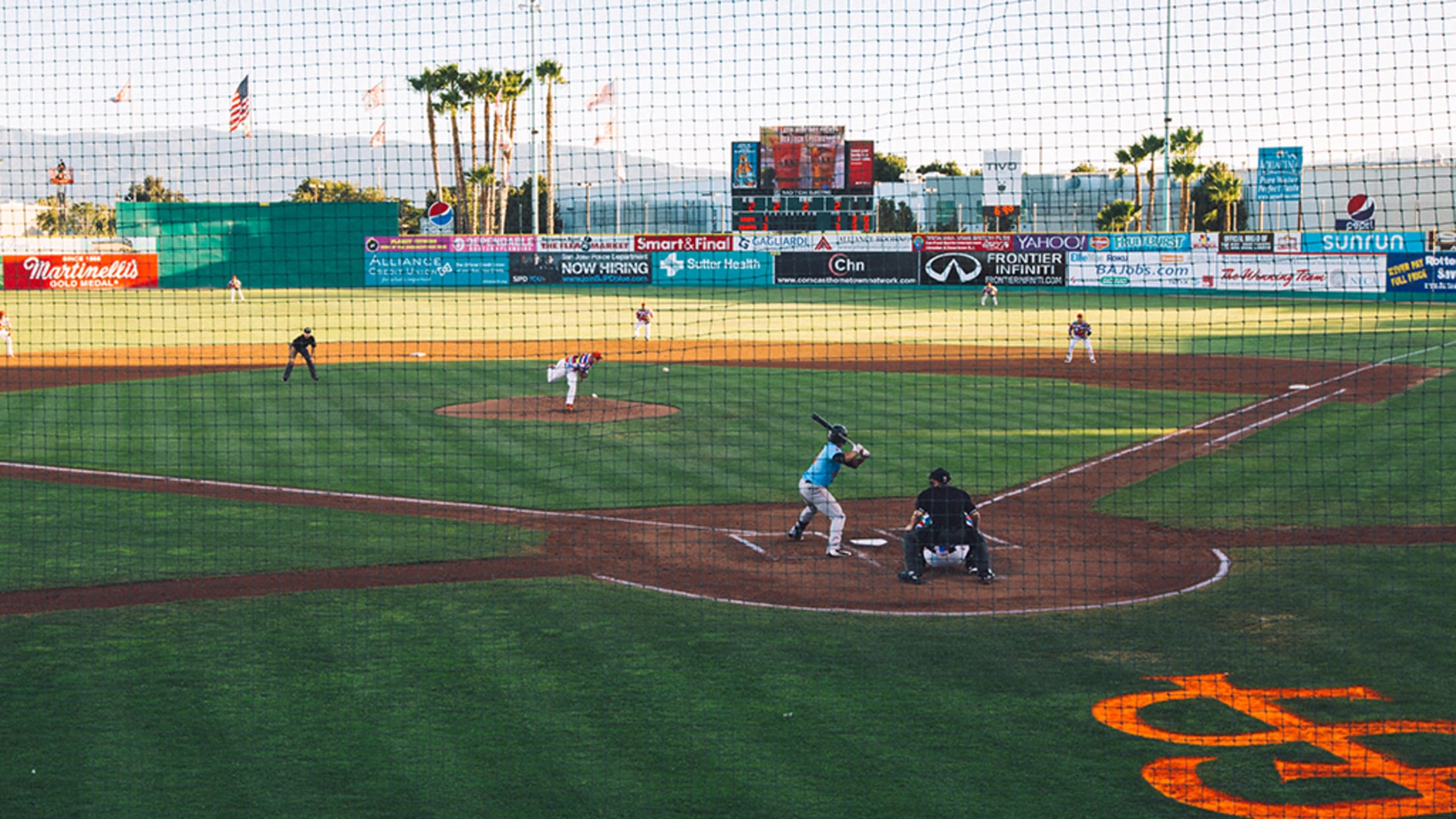 Rivalries bring emotion, tension and drama, providing backdrops for some of the most memorable moments in sports. But in the shadow of a global pandemic, two ordinarily adversarial organizations have banded together to add a new dimension to their storied rivalry: partnership.
Best streams of 2019: Title-clinchers
When the lights were brightest, these players rose to the occasion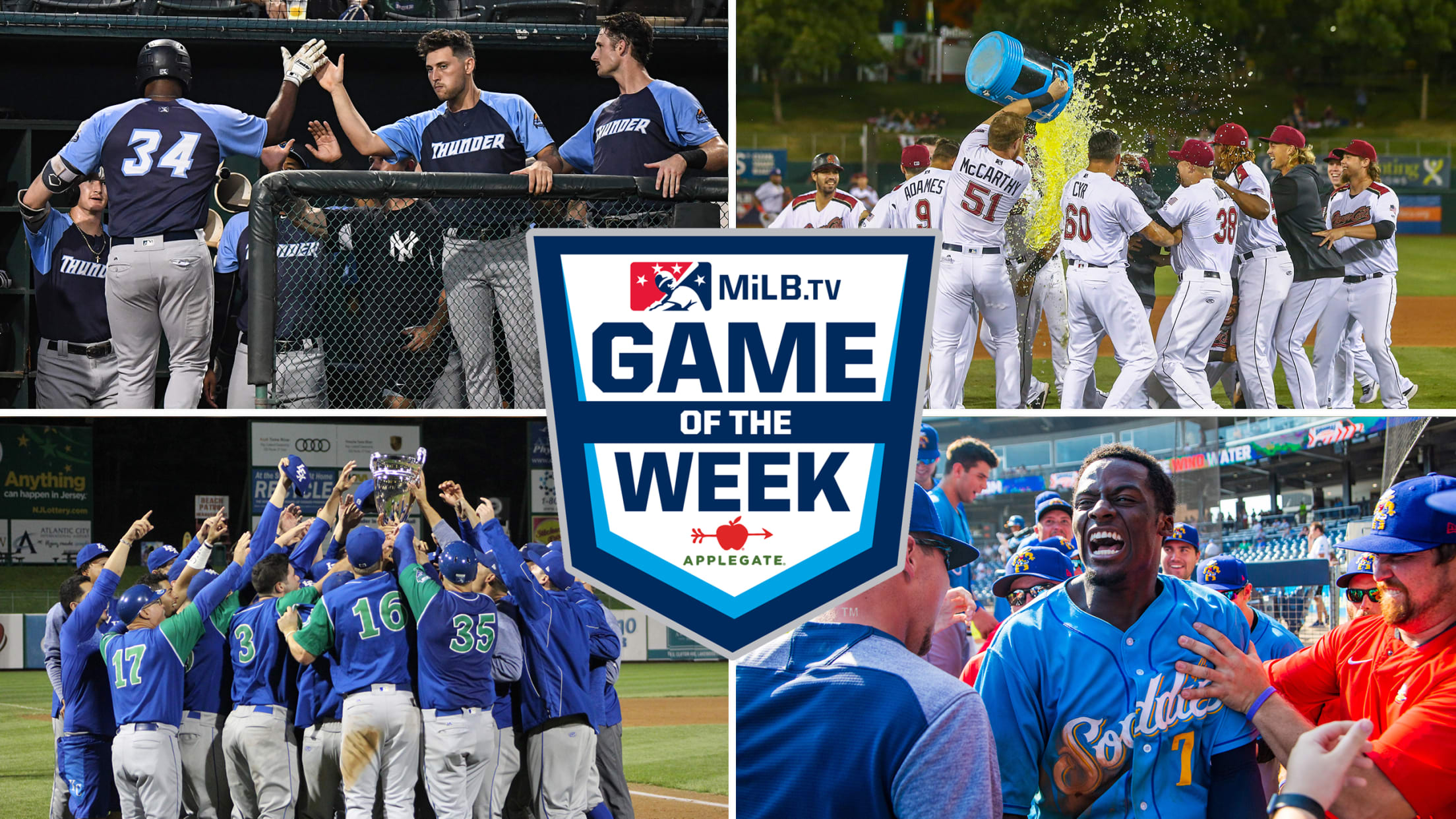 Whether it's the Governors' Cup of the International League or the Mills Cup of the Carolina League, there's extra urgency and added drama when the championship trophy is in the house. From the complex-level leagues in Arizona and Florida all the way up to Triple-A, a title is the culmination
Sutter Health Park and River Cats to host Giants Taxi Squad
2020 Minor League season cancelled but baseball still to be played in Sacramento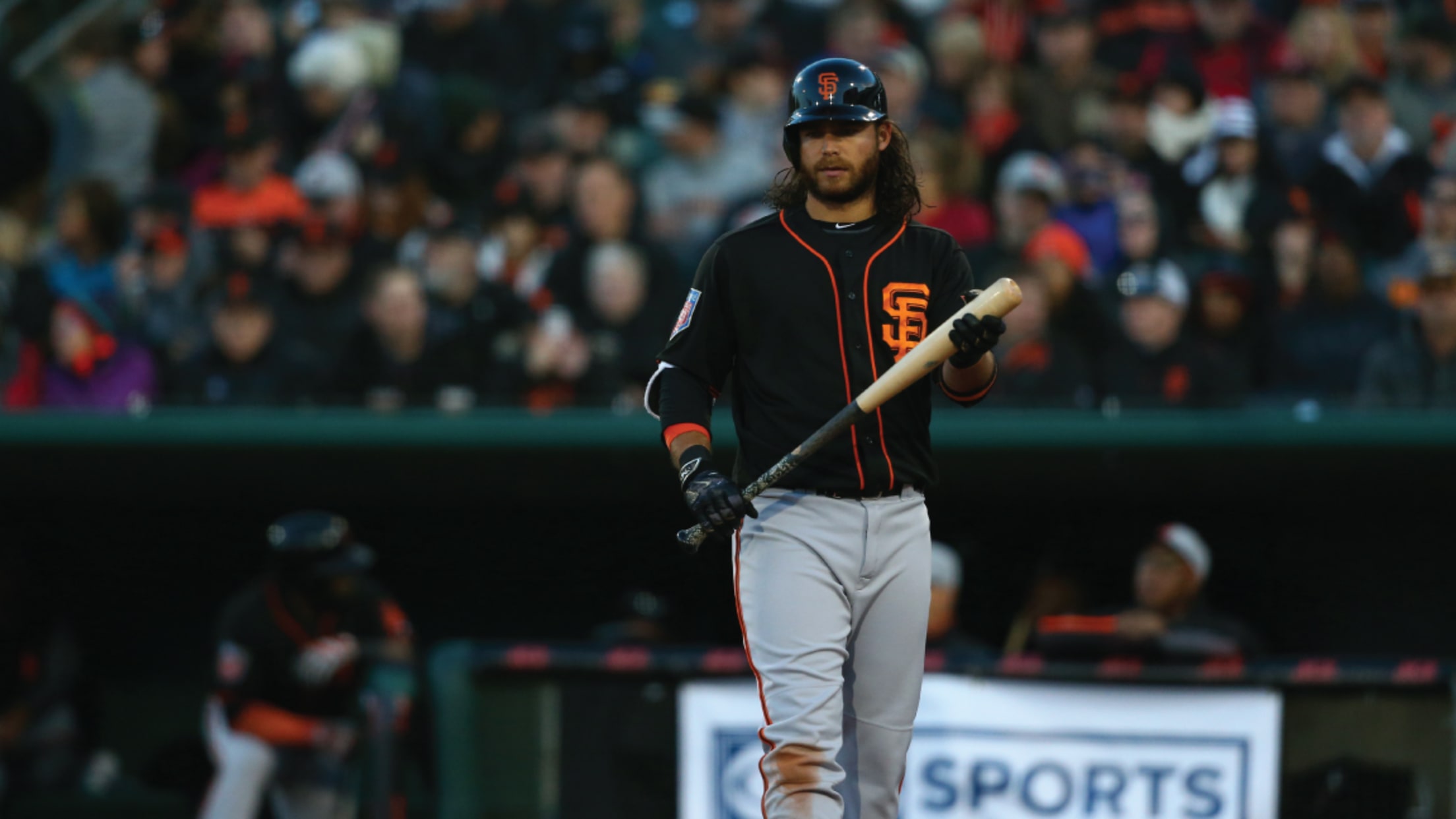 West Sacramento, Calif. – Recently, Minor League Baseball (MiLB) announced that Major League Baseball (MLB) would not be providing its affiliated Minor League teams with players for the 2020 season. As a result, the minor league baseball season was officially cancelled. The Sacramento River Cats will have to wait until
Prospects in the Giants' 2020 player pool 
Up-and-coming talent could gets some looks from San Francisco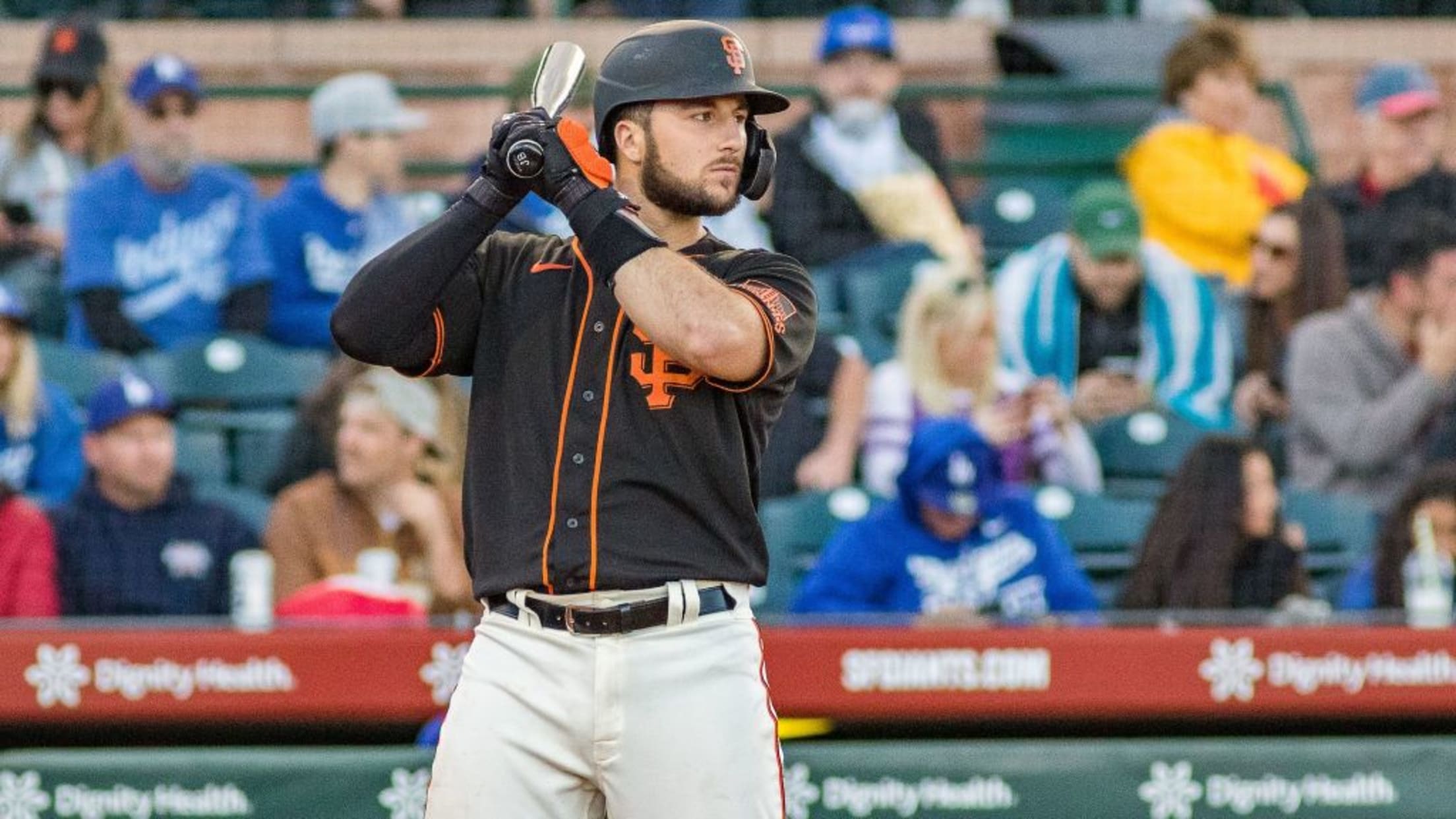 As part of the new rules for the 2020 Major League season, each of the 30 organizations will maintain a 60-man player pool for the duration of the campaign. Some members of the player pool will feature on the active Major League roster while others will work out at an
Best streams of 2019: Pitching duels
Davidson, Gore, McKay, May anchored stingy performances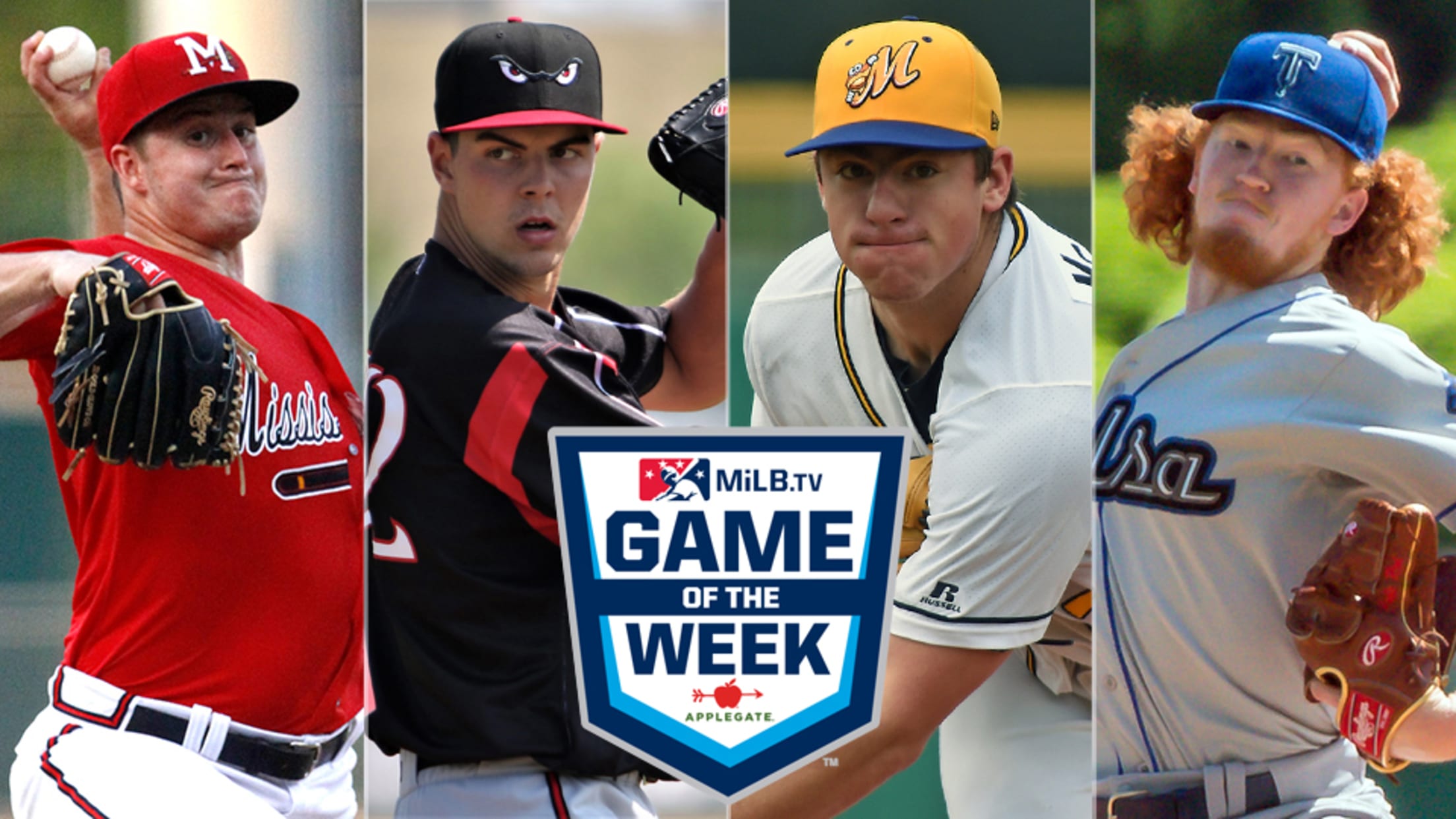 Few things are more captivating in a baseball game than when both starting pitchers bring their absolute best stuff. Even if there's not much action on the offensive end, watching two guys paint masterpiece performances on the mound one inning after another showcases the beauty of the sport like no
Giants' Bishop tests positive for COVID-19
Team's No. 4 prospect left off initial summer camp roster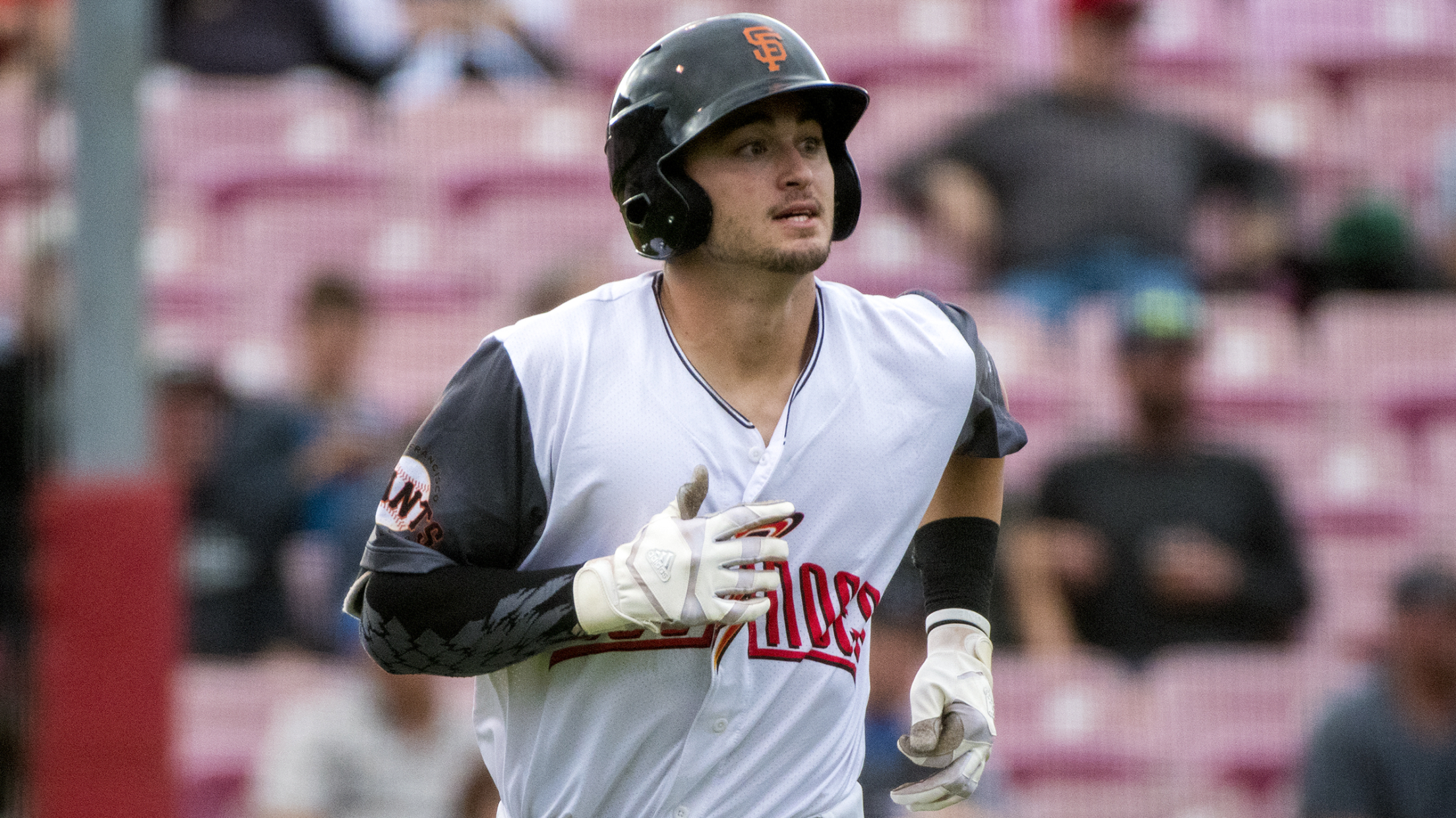 Giants No. 4 prospect Hunter Bishop tested positive for COVID-19 last Friday and subsequently was left off the team's 51-man initial summer camp roster released Monday. According to a report by MLB.com, San Francisco president of baseball operations Farhan Zaidi said Bishop has experienced "very mild" symptoms and his condition
2020 Draft Recap: San Francisco Giants 
Giants surprise with another first-round backstop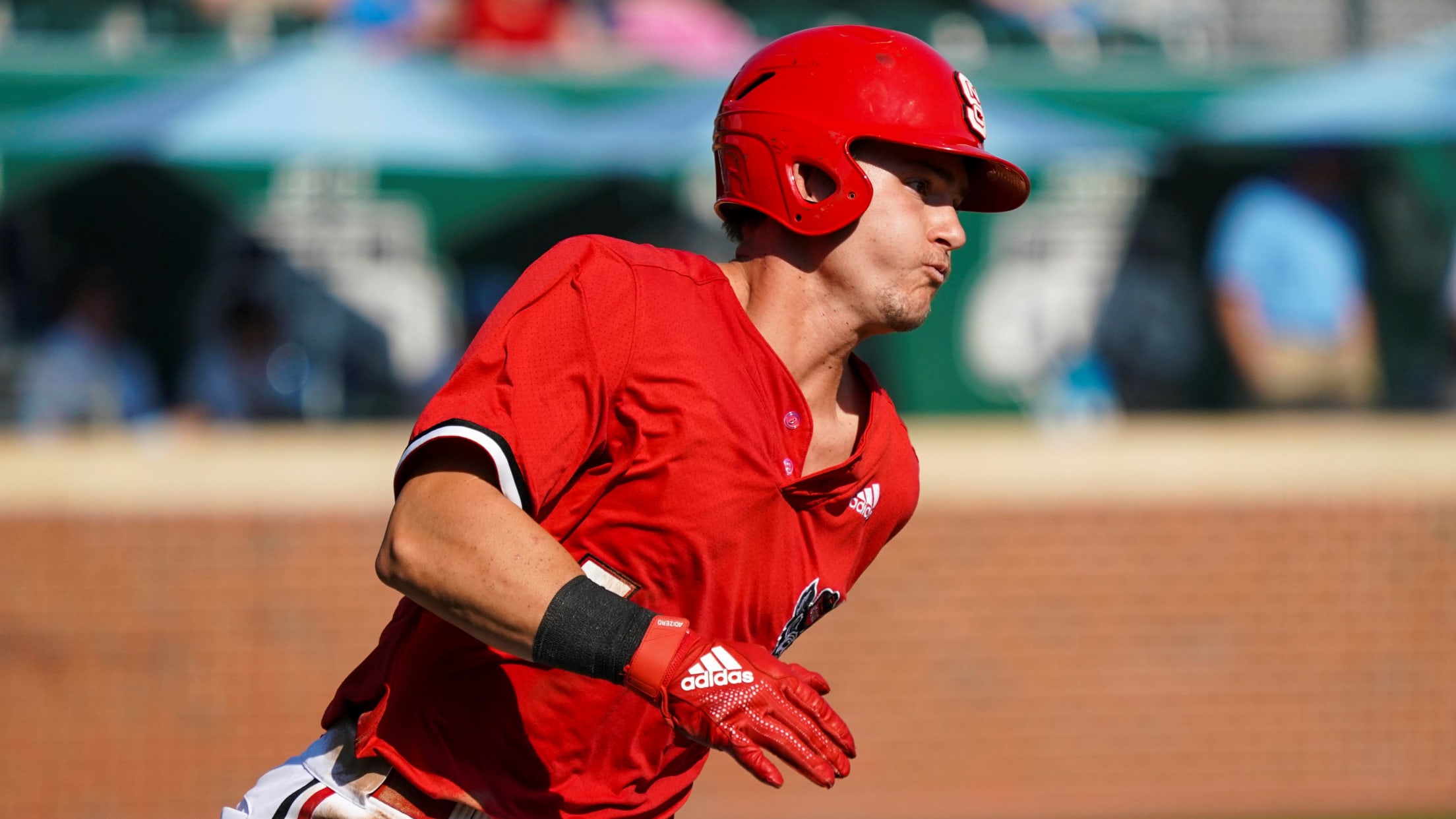 Following the five-round 2020 MLB First-Year Player Draft, MiLB.com takes an organization-by-organization look at each pick with help from team scouting executives.