Cards' Redmond tallies historic 'homer cycle' 
Springfield slugger hits milestones with four dingers and 11 RBIs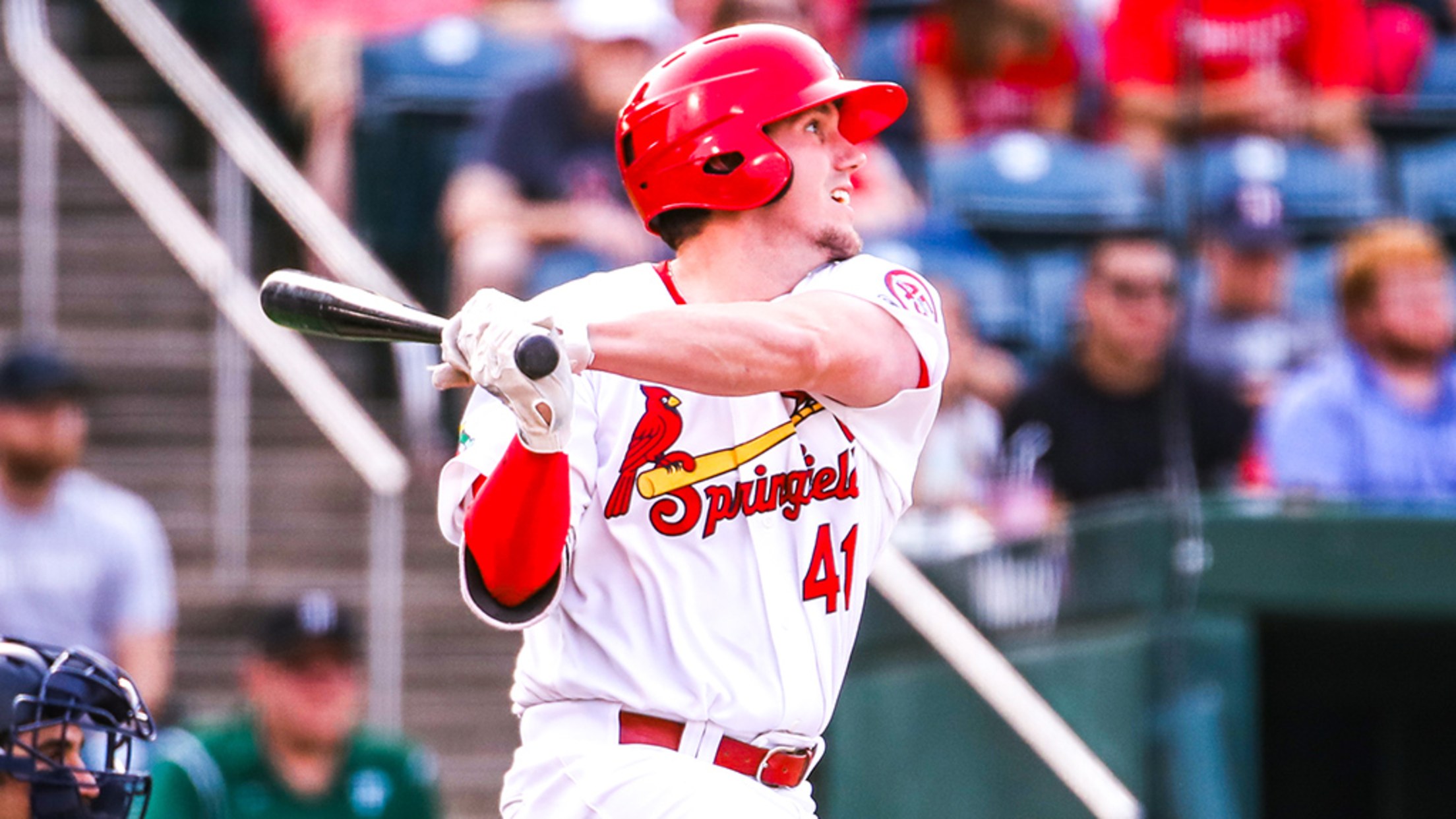 On an 88-degree night in Amarillo, Texas, in front of 5,134 at HODGETOWN Stadium, Chandler Redmond mashed his way into baseball lore. The Cardinals infield prospect barreled up a solo, two-run, three-run and grand slam homer to complete the rarest milestone in baseball history -- the "home run cycle." "It's
Cards' Koperniak cycles for Springfield
St. Louis prospect registers team's first feat since 2011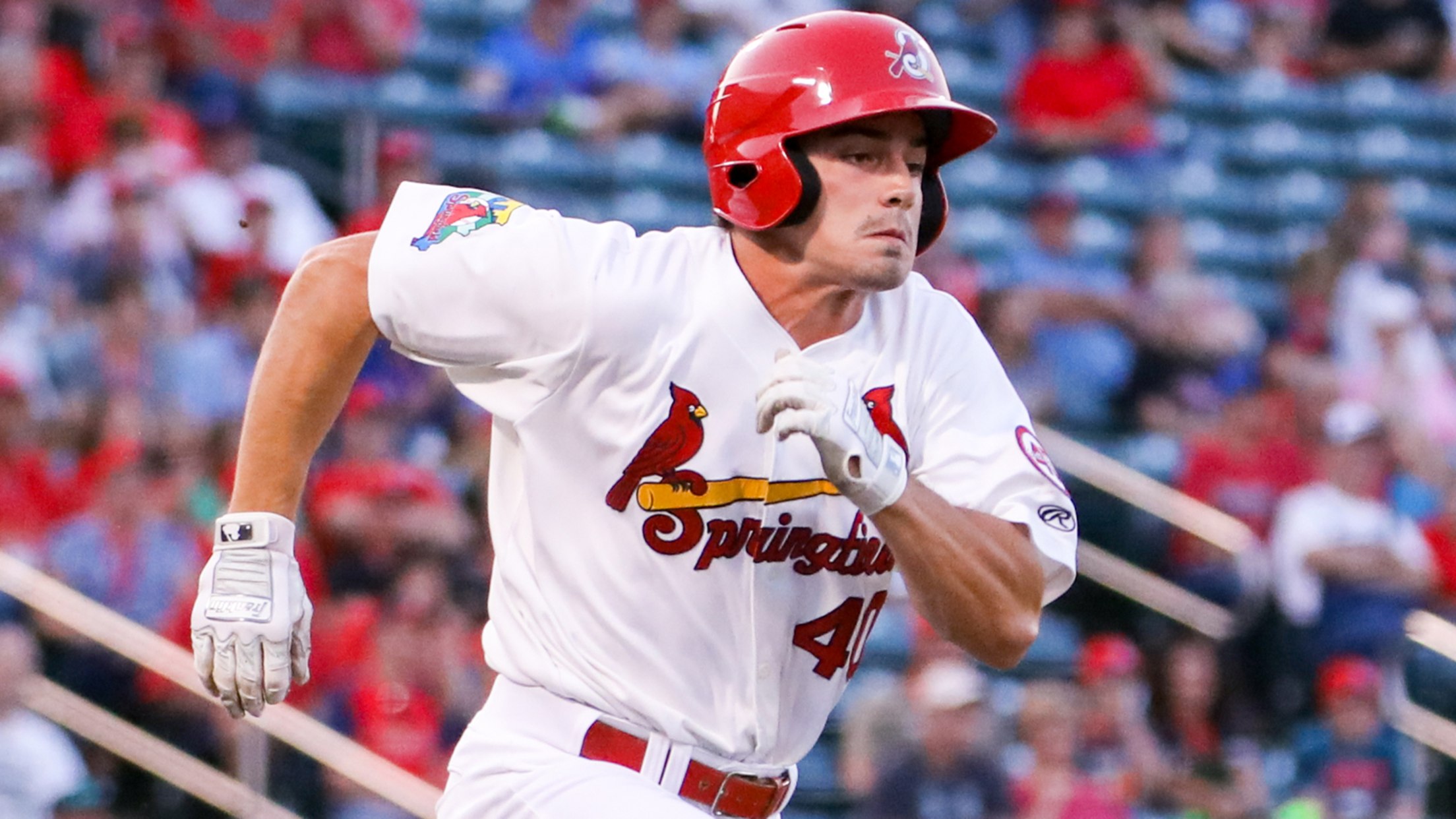 The last time the Springfield Cardinals had a player hit for the cycle, Matt Koperniak was 13 years old.
Presenting top plays by position from the first half
DeLuzio, Abrams, Duzenack made the most of their spot on the field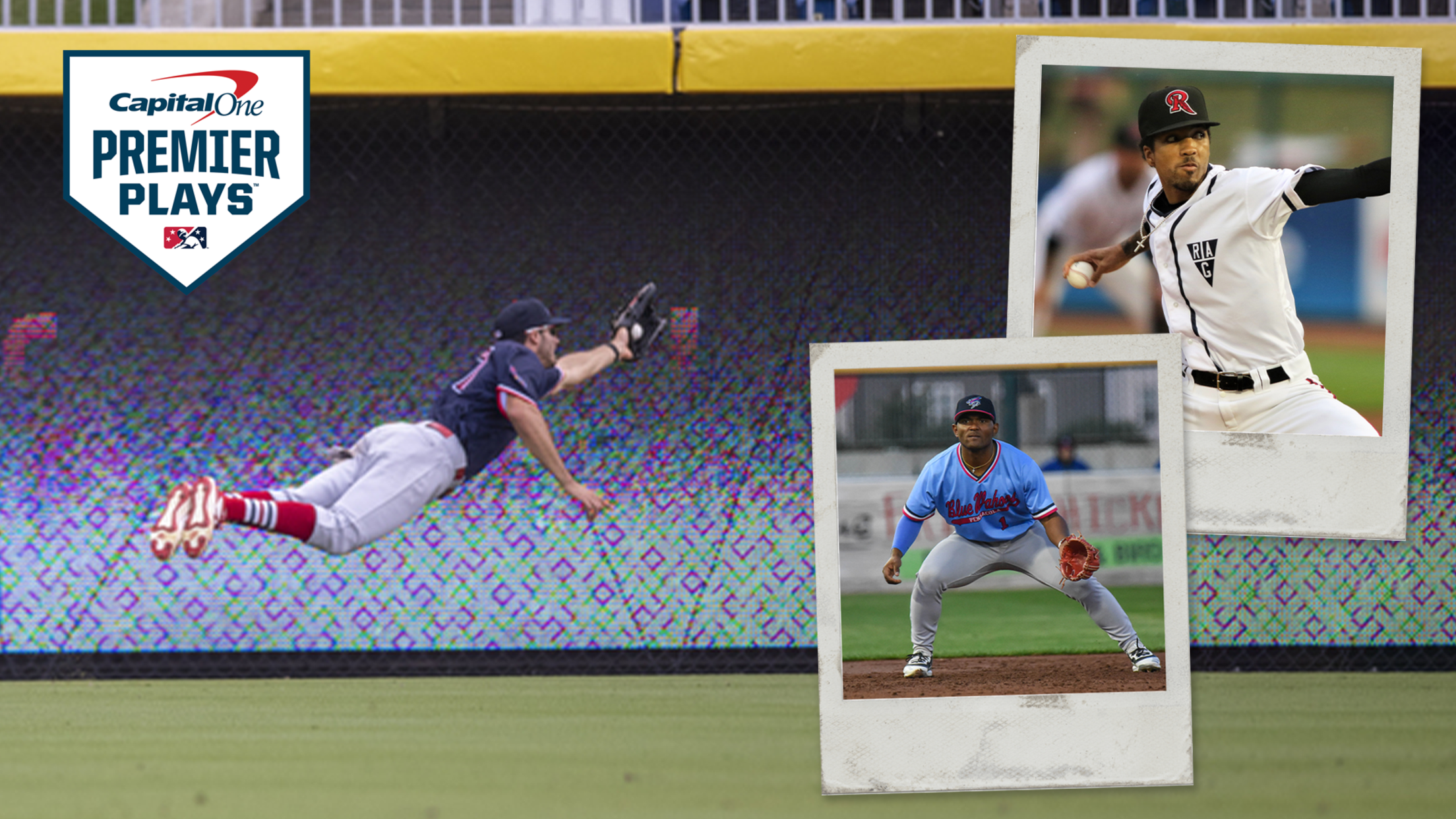 Throughout the first half of the Minor League season, fans were treated to some remarkable, jaw-dropping, eye-popping and show-stopping displays of defensive excellence. We've broken down the best of the best in our weekly Top 10 countdown, and brought fans into the conversation with our voting for Plays of the
Trio spins Palm Beach's first no-hitter since 2012
Cards No. 11 prospect Hence sets tone with three perfect frames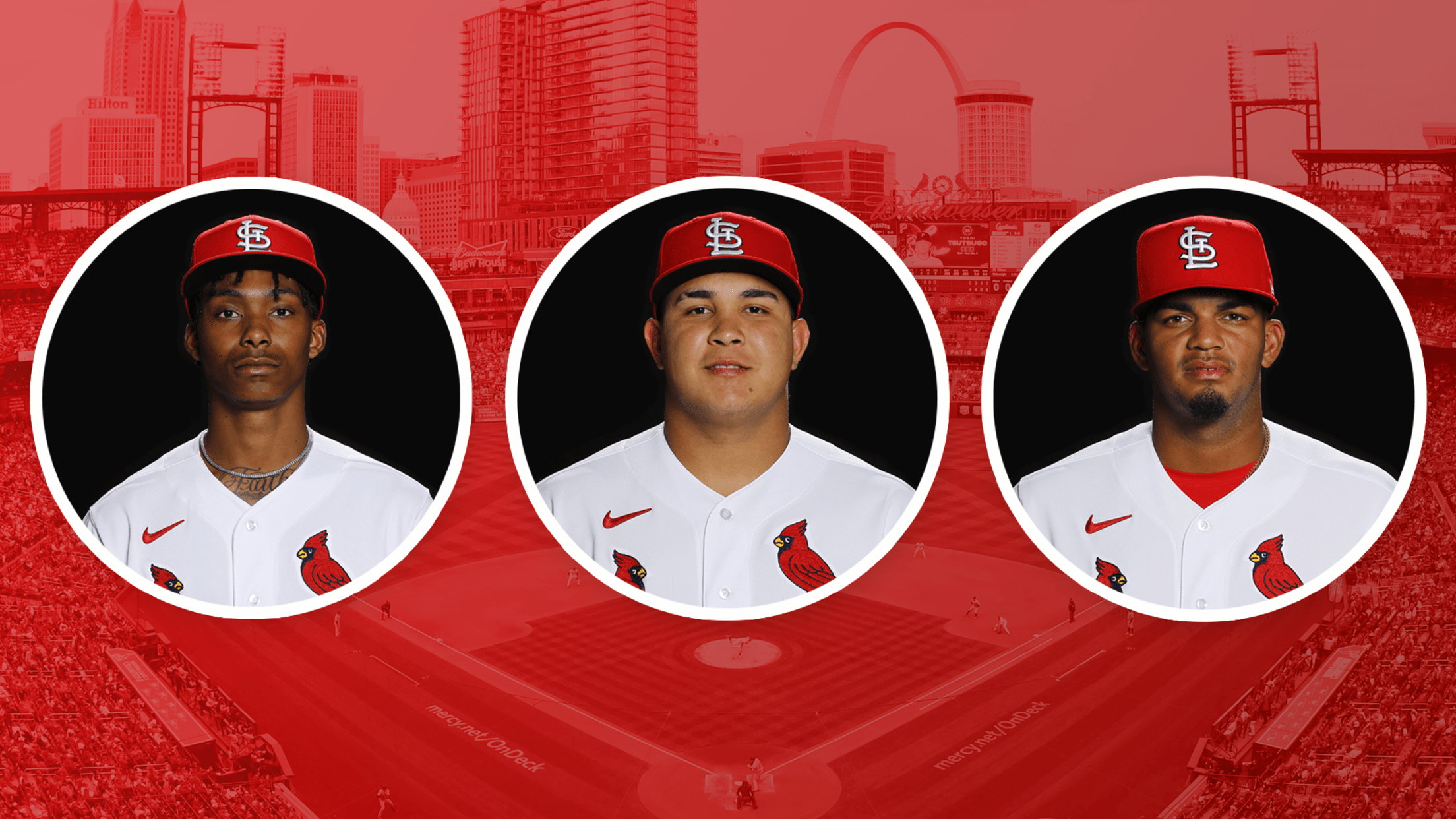 After a tough May, Single-A Palm Beach is turning things around in June, going 7-3 to start the month. And on Wednesday, the club was given the perfect opportunity to recognize their efforts -- a no-hitter. Cardinals prospects Tink Hence, Jose Moreno and Roy Garcia combined for Palm Beach's first
Stowers, Gorski, Nootbaar tally trifecta of trifectas
Tides, Redbirds, Grasshoppers outfielders all belt way to milestone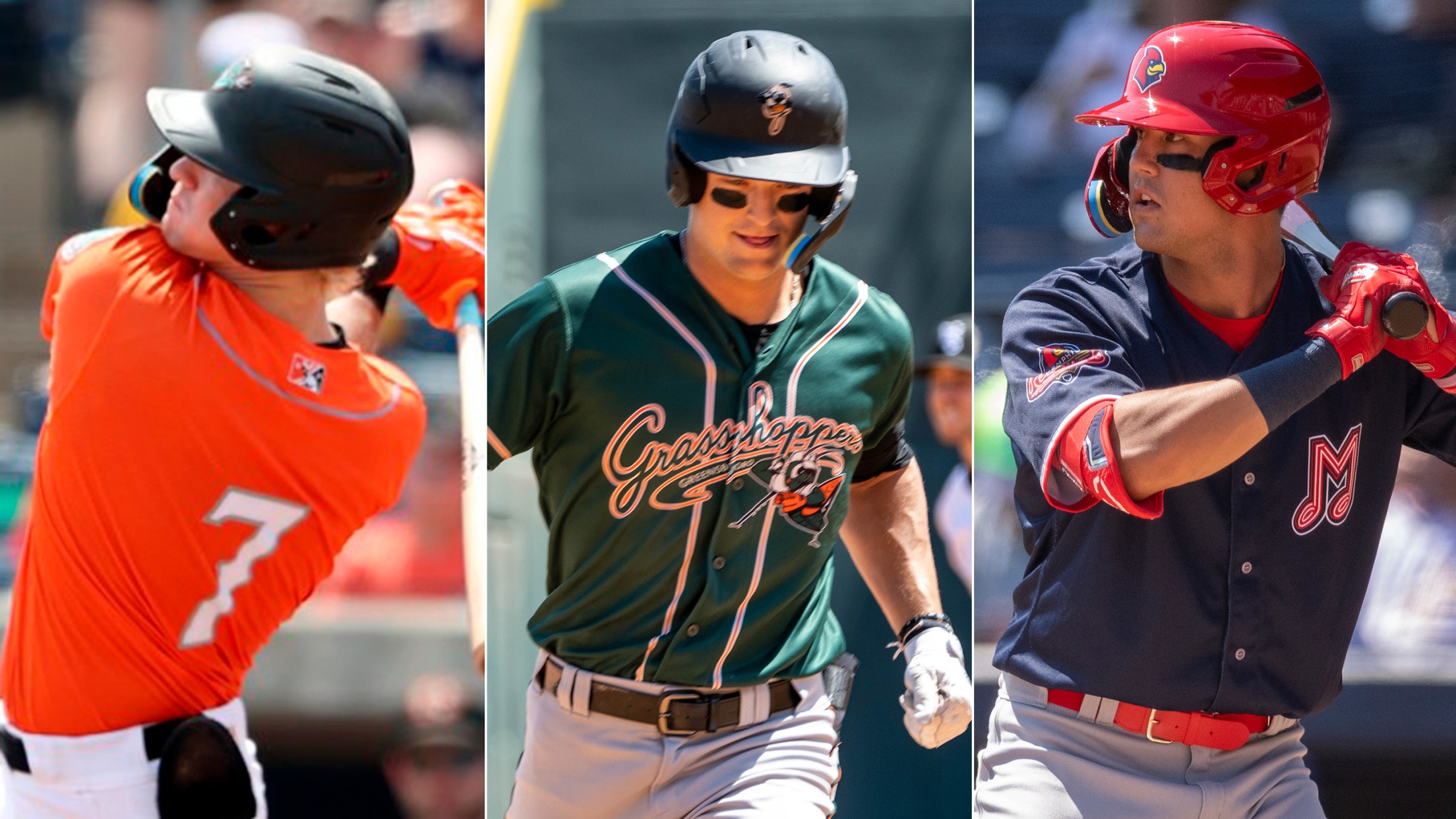 With hockey playoffs in full swing, it's only appropriate baseball put together its own version of a hat trick. Or more appropriately, a hat trick of a hat trick. Kyle Stowers, Matt Gorski and Lars Nootbaar all homered three times Sunday, turning their respective contests into their own personal home
Prospect Q&A: Cardinals shortstop Winn
St. Louis' No. 5 prospect on adding power, life off the mound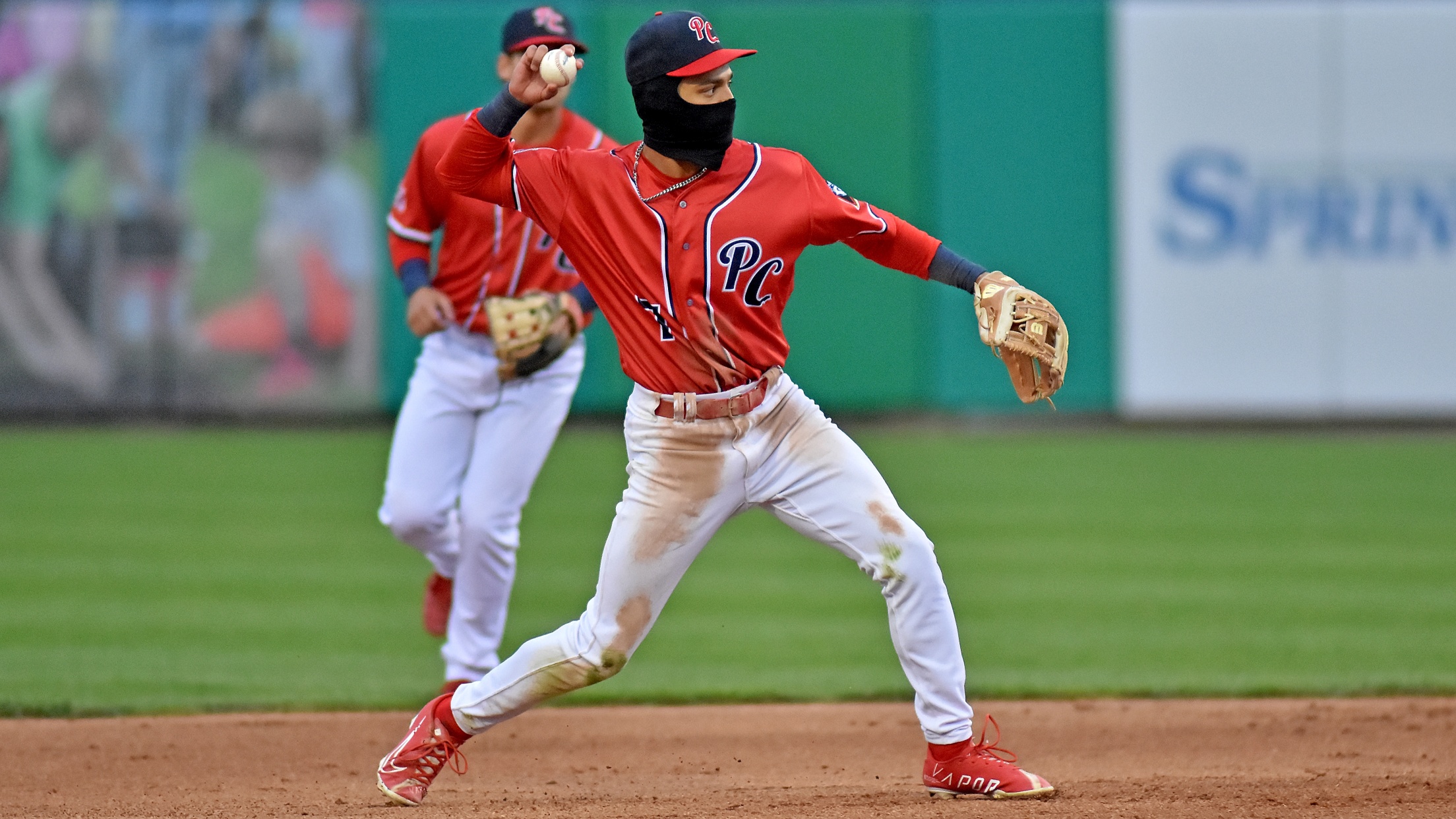 The early parts of Masyn Winn's development as a professional ballplayer can be summarized with one term: addition by subtraction. Winn was selected by the Cardinals with the No. 54 overall pick in the 2020 Draft. By then, the Texas high-schooler was touching 98 mph with his fastball and drilling
The Road to The Show™: Meet the Ambassadors
Follow Rodriguez, Volpe, Leiter, Davis and Walker during 2022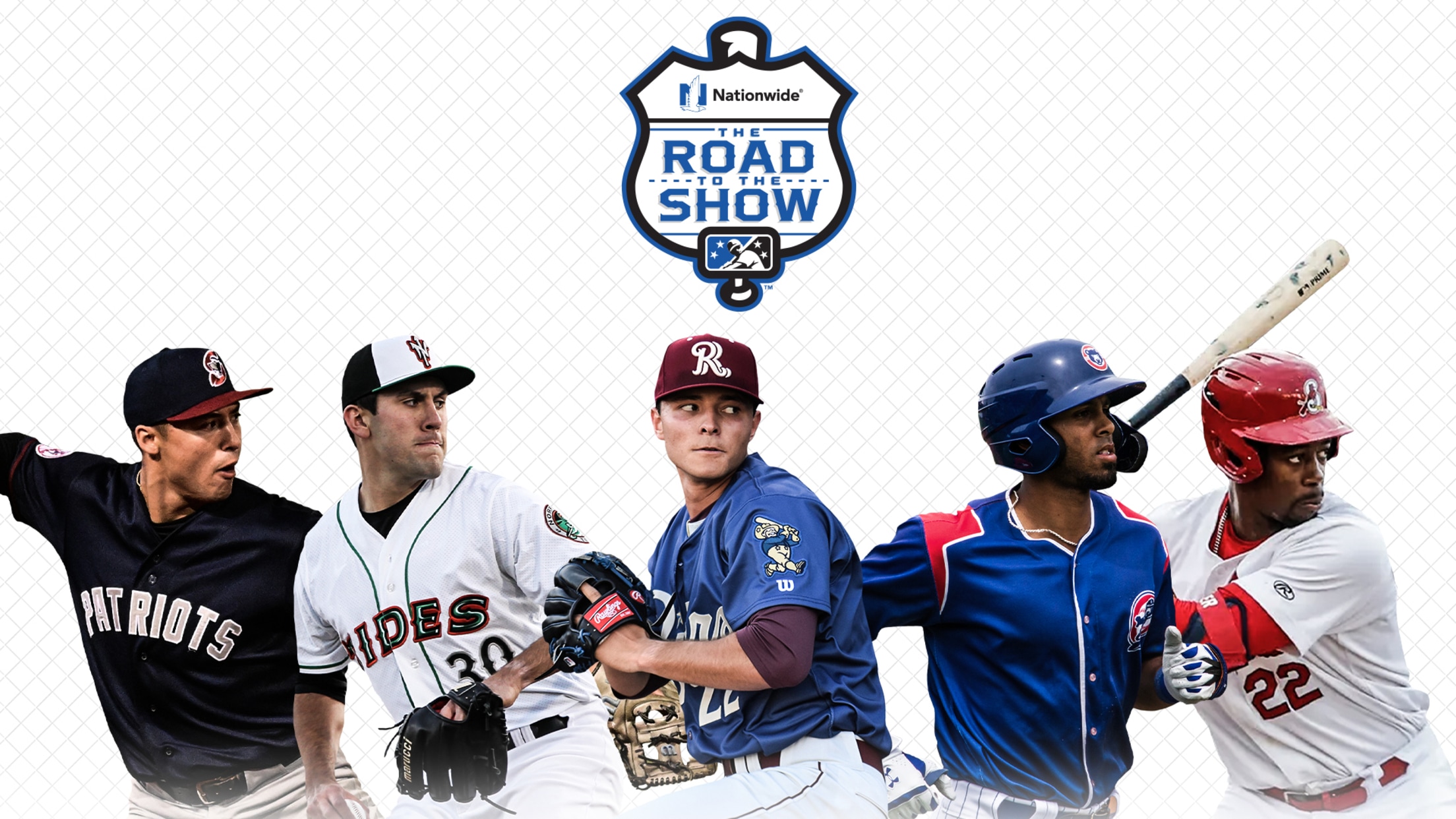 The Nationwide Road to the Show™ Ambassadors series, which provides fans an exclusive, behind-the-scenes look at five of the best prospects in Minor League Baseball, returns for a second season in 2022. Orioles hurler Grayson Rodriguez, Yankees infielder Anthony Volpe, Rangers right-hander Jack Leiter, Cubs outfielder Brennen Davis and Cardinals
Burleson, Yepez drive in 12 runs to roar Memphis back at Charlotte 
Each hit a pair of three-run homers in the extra-inning victory
MEMPHIS, Tennessee – The Memphis Redbirds claimed a high scoring, extra-inning, 18-14 affair in game two of a six-game road trip with the Charlotte Knights at Truist Field on Wednesday night. First baseman Juan Yepez and left fielder Alec Burleson each blasted a pair of three-run home runs. Yepez hit
Mendoza crafting another career with nifty NFTs
Cardinals prospect's Diamond Dawgs have paid quick dividends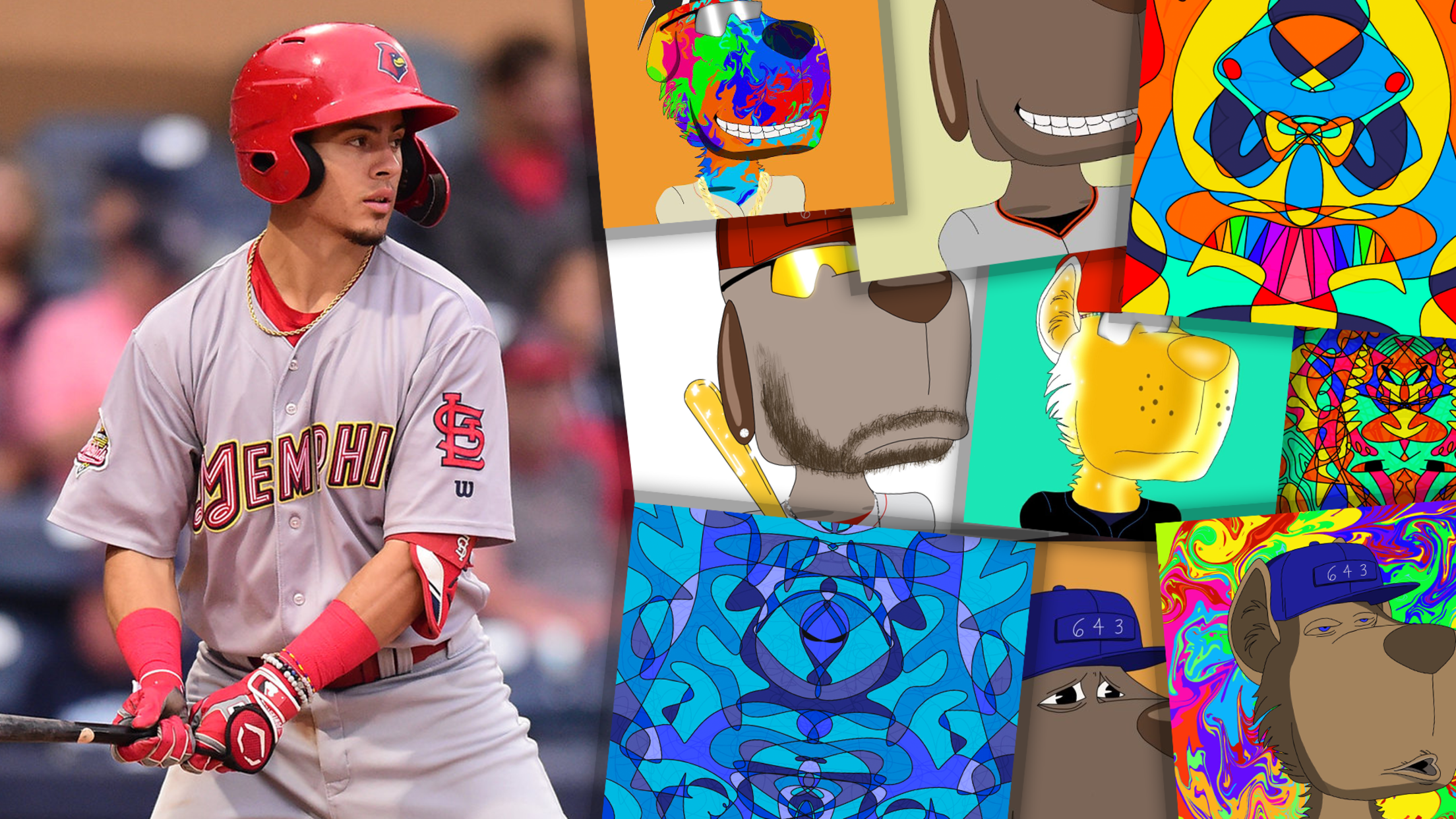 For most 25-year-olds, having the chance to fulfill your childhood dream would provide more than enough satisfaction. But Evan Mendoza has never been someone who focuses on just one thing. Selected by the Cardinals in the 11th round of the 2017 Draft, the North Carolina State product has turned another
Cardinals of the future ready to take flight
Gorman knocking on door to the bigs after power-packed year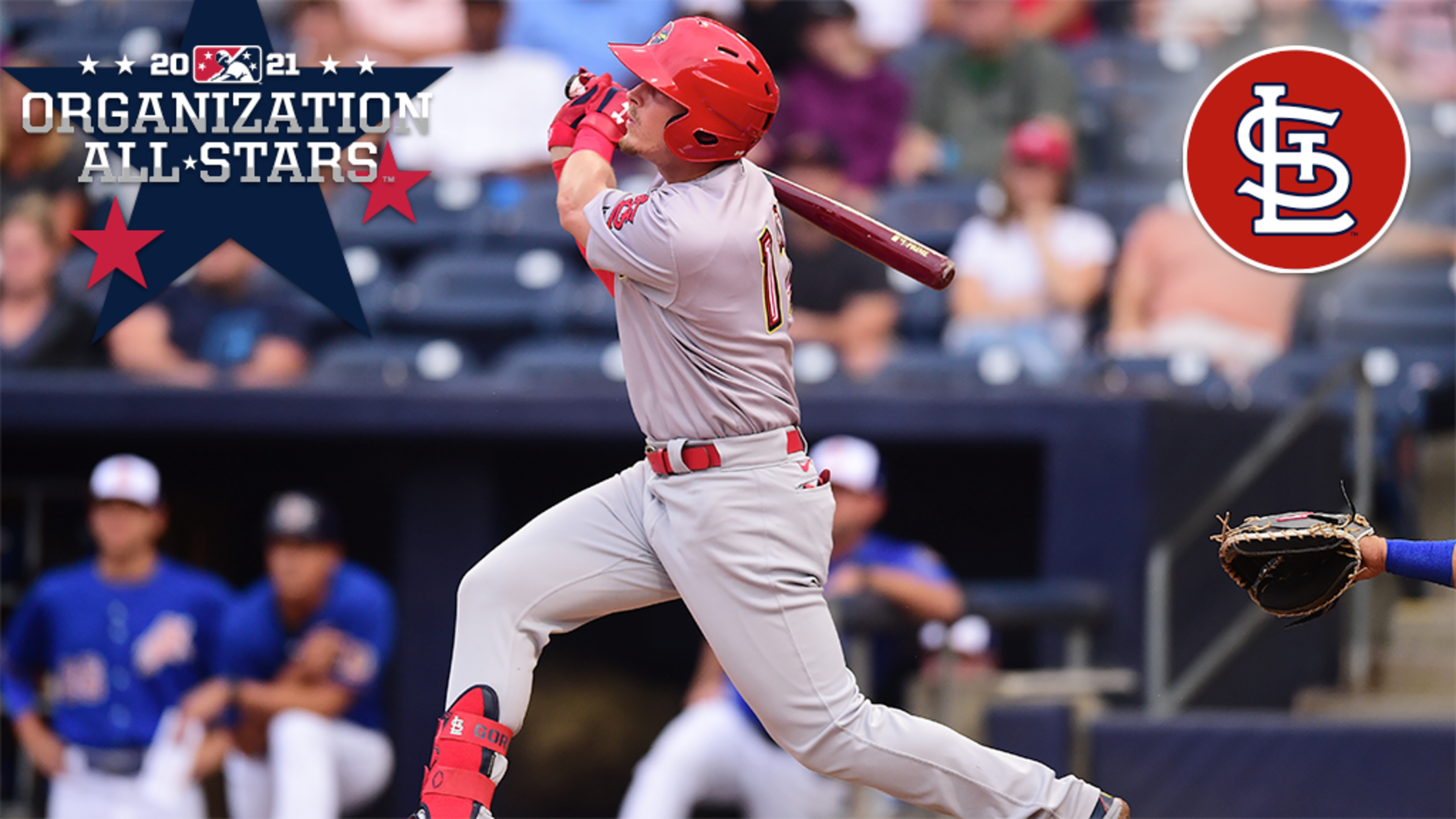 Each offseason, MiLB.com goes position by position across each system and honors the players -- regardless of age or prospect status -- who had the best seasons in their organization. Click here to locate your favorite club.
Prospect season in review: Cardinals' Gorman
Slugging infield prospect steps up power display at new position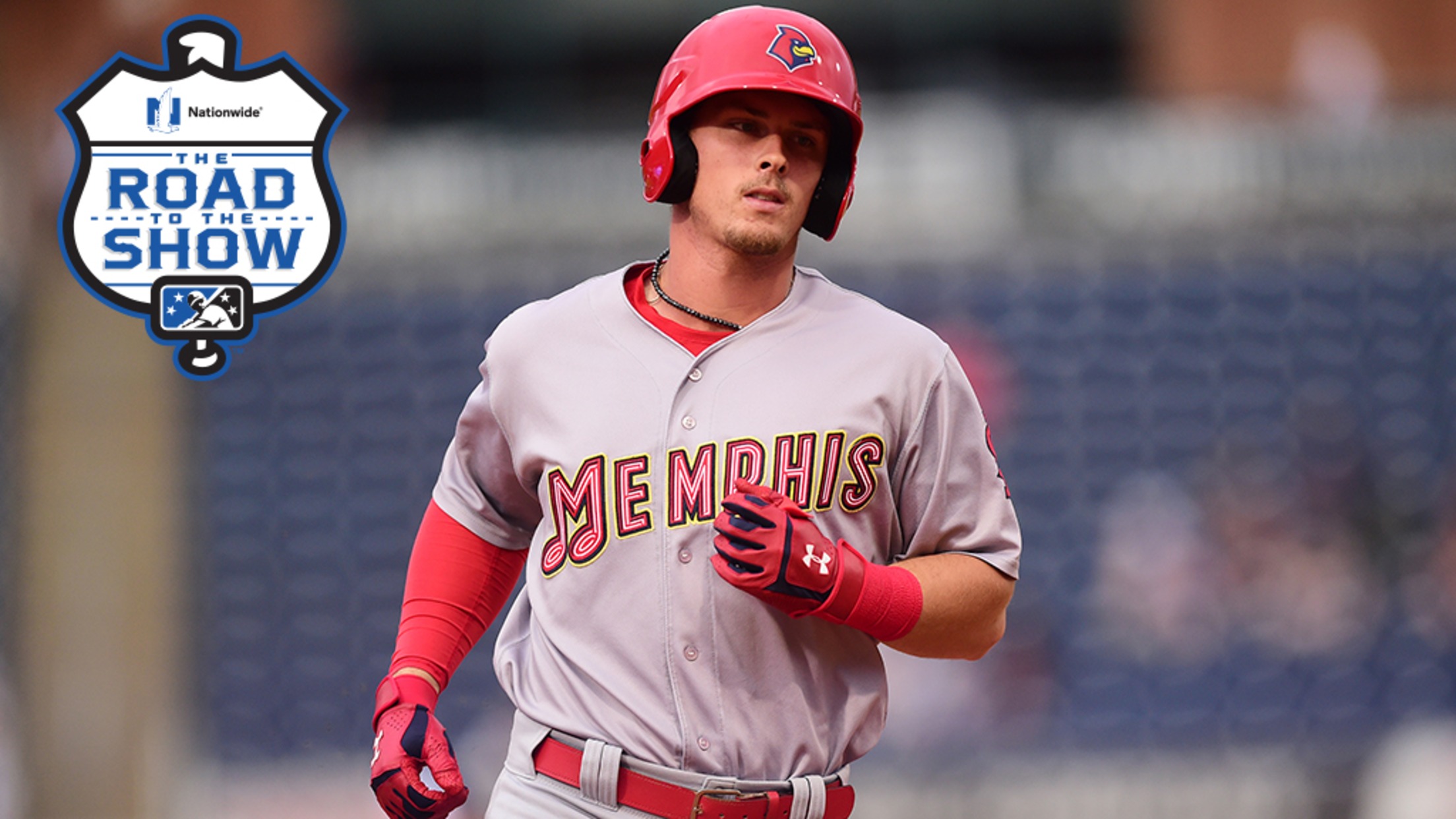 MiLB.com's Prospect Season in Review series spotlights players who shined brightest during the 2021 campaign. Here's a look at top Cardinals prospect Nolan Gorman. For more player journeys on The Road to The Show, click here. A new defensive focus didn't distract Nolan Gorman from his greatest strengths as a
Scouting report: Cardinals' Jordan Walker
Towering infielder ready to tap into massive power potential
MiLB.com's Scouting Report series spotlights players who are just starting their professional careers, focusing on what the experts are projecting for these young phenoms. Here's a look at third-ranked Cardinals prospect Jordan Walker. For more player journeys on The Road to The Show, click here. It wasn't very long ago
Toolshed: Spring Training camps to watch
Ten groups worth following as top prospects showcase talents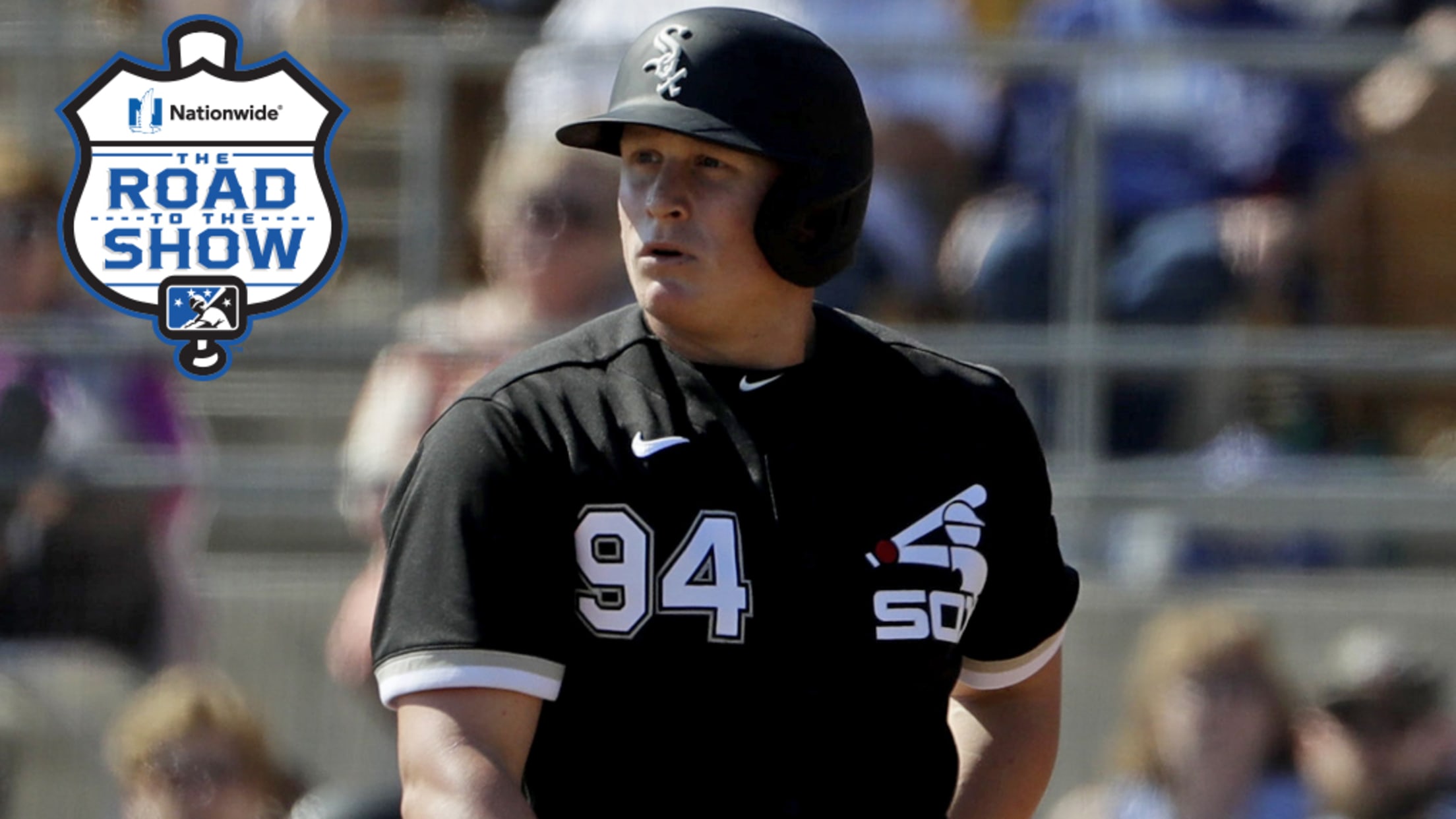 Pitchers and catchers have been in Arizona and Florida a while. Position players have officially joined them in earnest. Look around you. It's decidedly spring. To celebrate the official opening of Spring Training and return of full-squad workouts, Toolshed presents 10 camps across the Cactus and Grapefruit Leagues that prospect
Toolshed: Gorman wants to find perch with Cards
After Arenado trade, No. 38 overall prospect seeking positional fit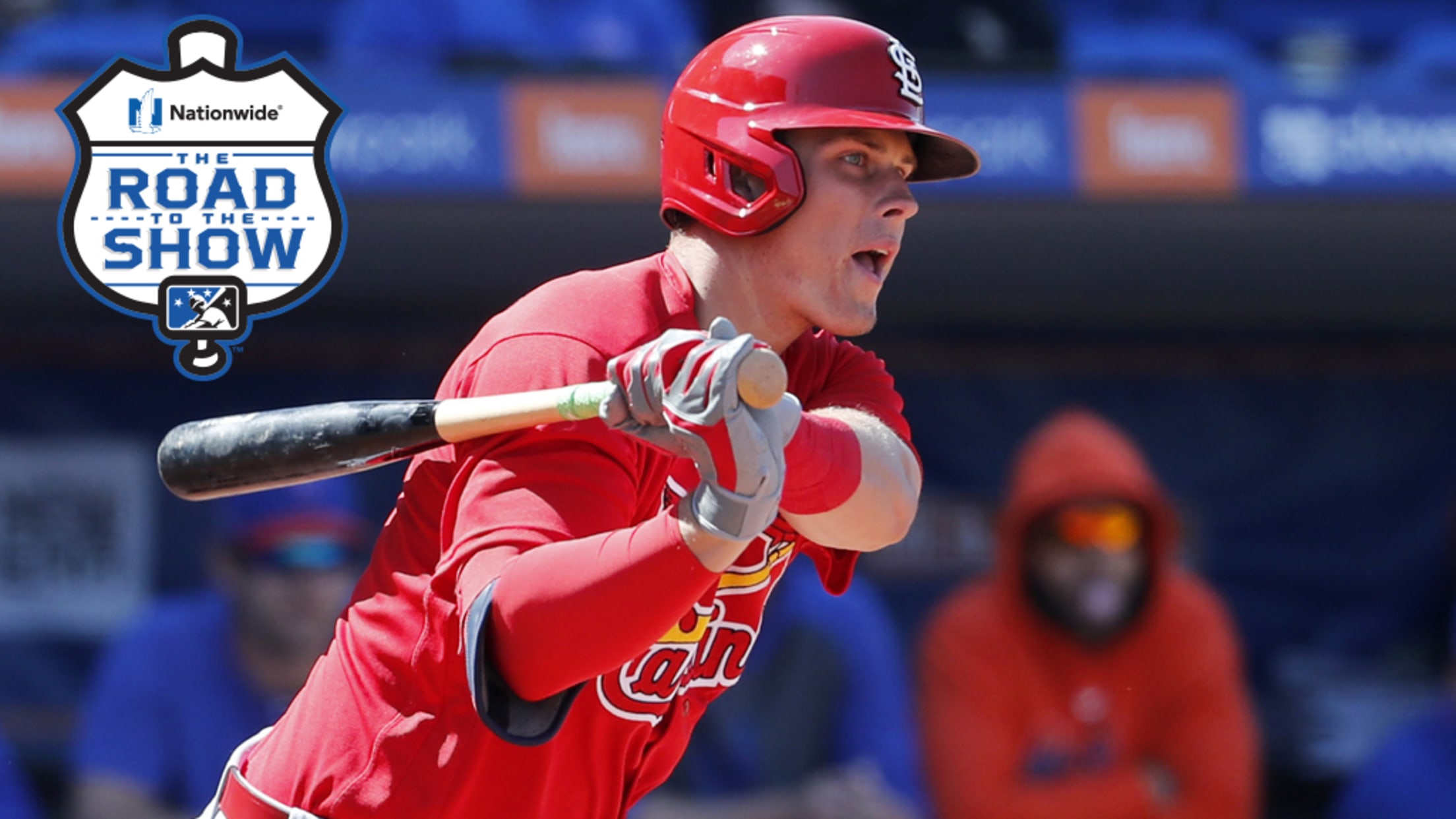 Blockbuster trades can send social media into a tizzy. Some fire off hot takes about how a transaction will establish the next dynasty in the sport or sink a franchise into ruin. Others play GM and discuss how they would have done the deal. It all mostly comes from a
2021 Prospect Projections: NL Central rookies
Pirates' Hayes should factor into awards race in second season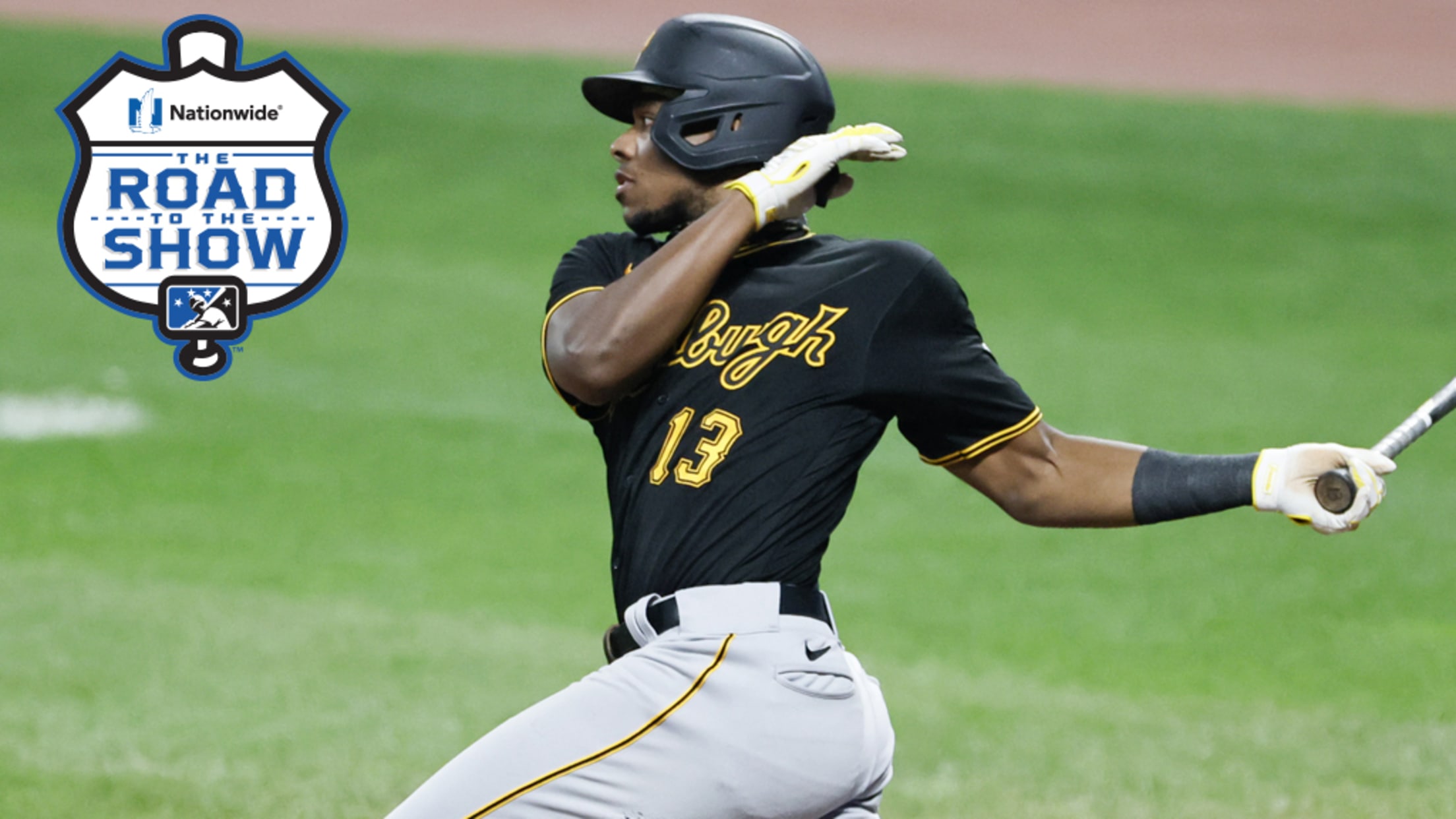 This is the fourth in a six-part Toolshed series that uses FanGraphs' Steamer 600 projections to look at how prospects would fare over a full Major League season in 2021. The system bases its forecast on 600 plate appearances for position players, 450 plate appearances for catchers, 200 innings for
State of the System: St. Louis Cardinals
Tide turns as strong hitters follow pitching talent to the Majors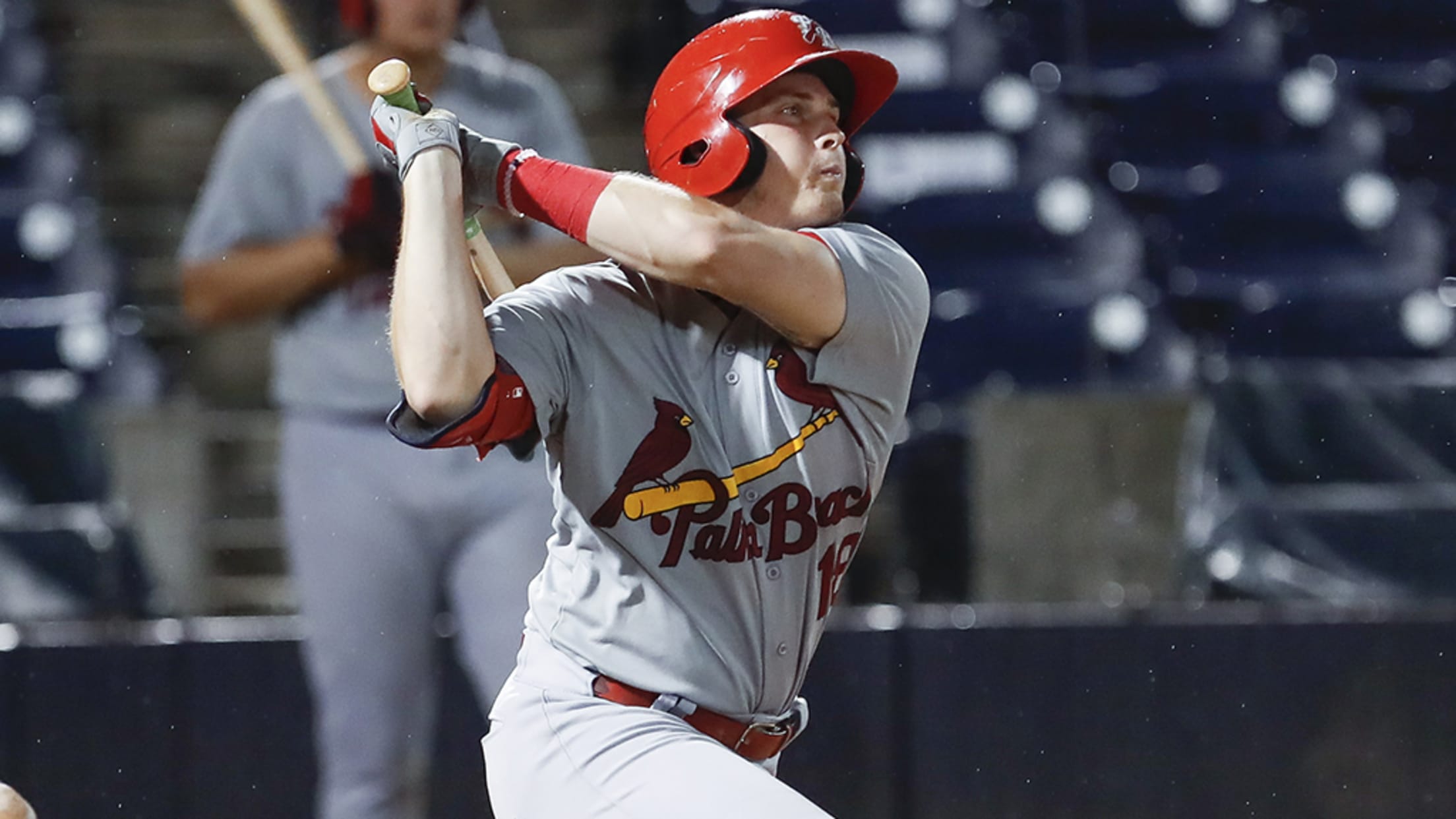 Starting in October and running through the end of the year, MiLB.com's State of the System series will evaluate the strengths and weaknesses of each Major League organization, highlight prospects who've made the biggest strides in 2020 and offer a peek at 2021. The Cardinals were dealt a punishing schedule
The Road to The Show™: Nolan Gorman
Cards third base prospect is among Minors' most powerful sluggers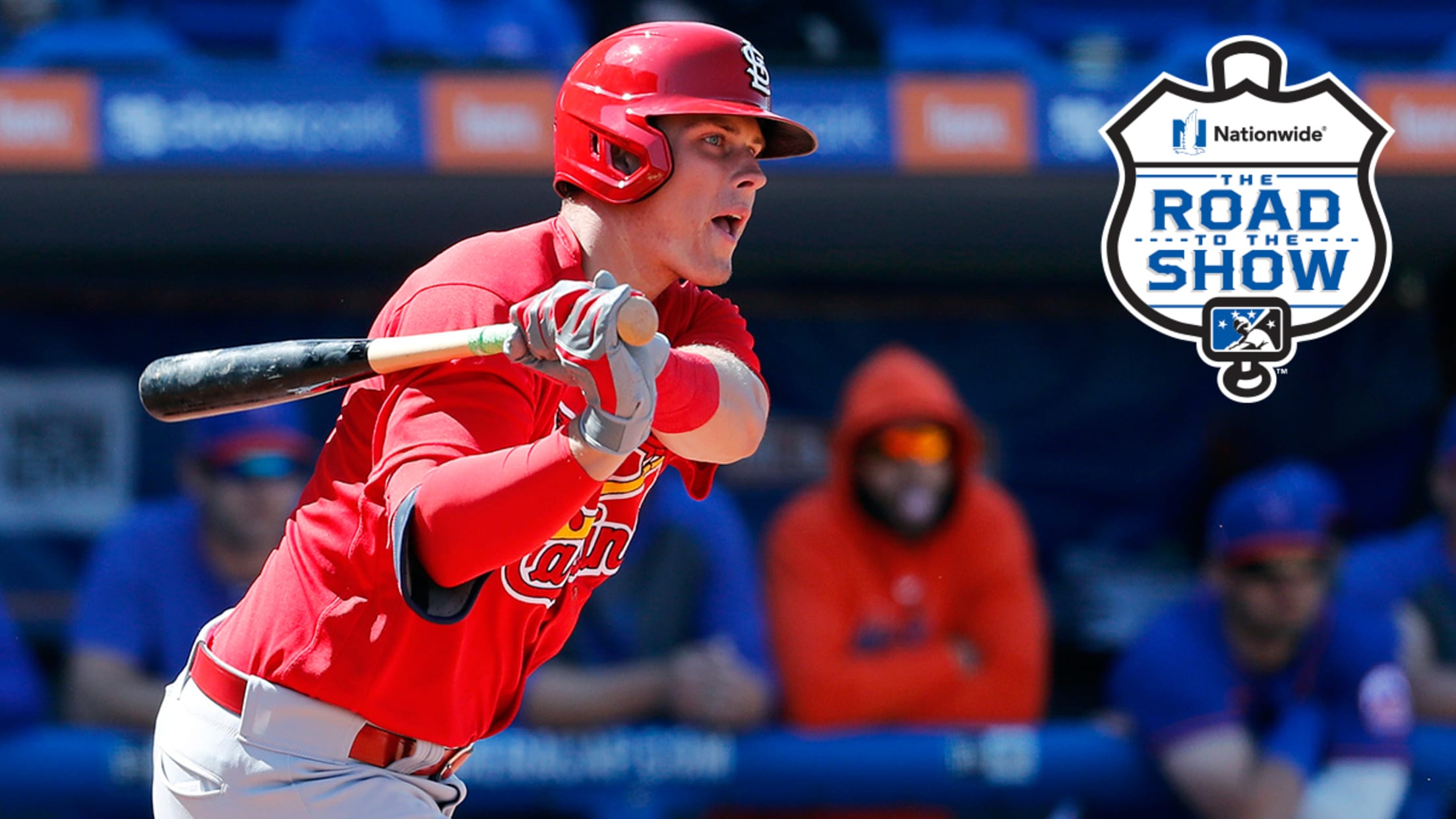 Each week, MiLB.com profiles an elite prospect by chronicling the steps he's taken to reach the brink of realizing his Major League dream. Here's a look at St. Louis Cardinals infielder Nolan Gorman. For more player journeys on The Road to The Show, click here.
Cards' Carlson makes history in playoff debut
No. 14 overall prospect reaches base four times, scores twice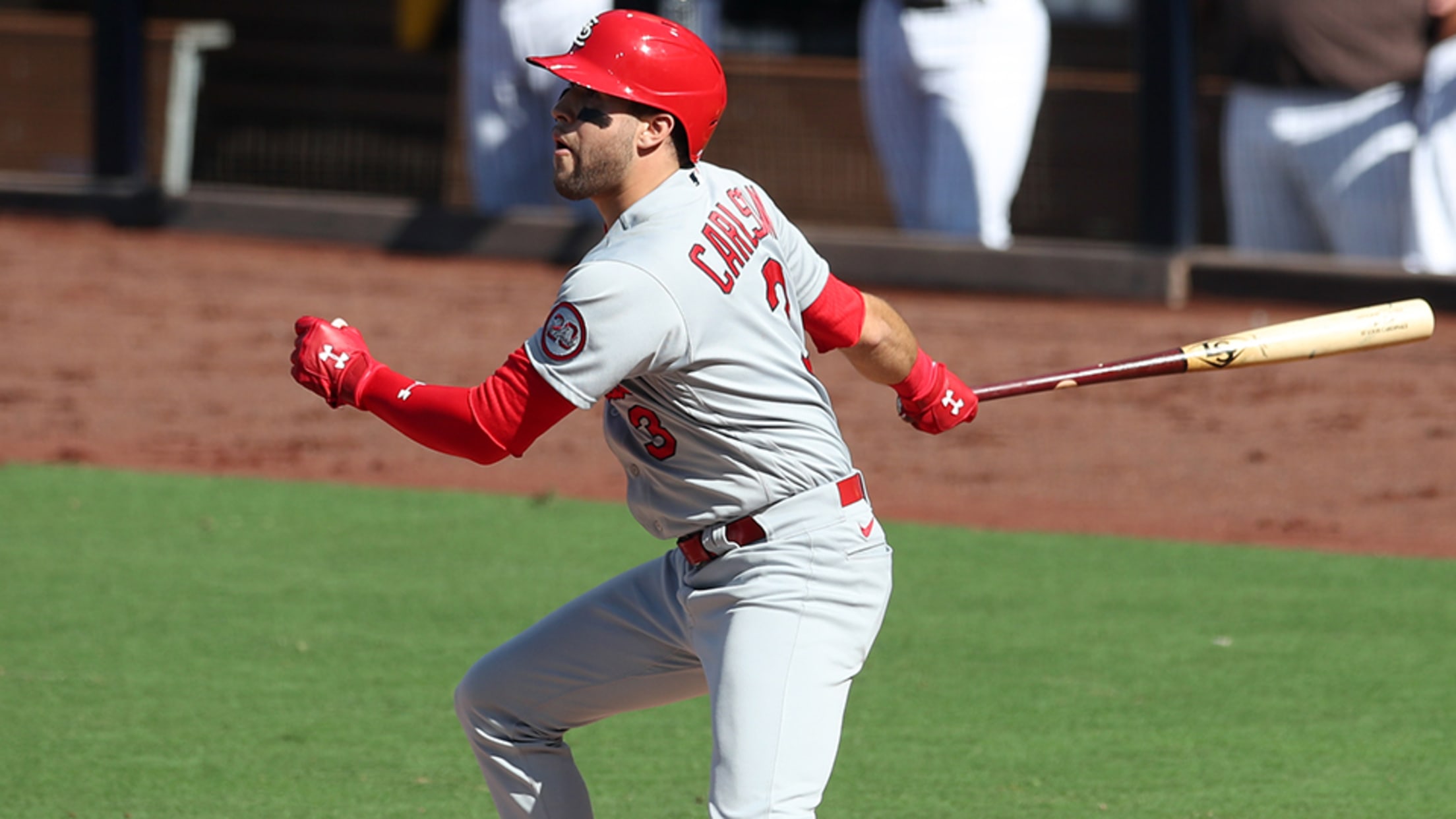 Two weeks ago, Dylan Carlson wasn't even on the Cardinals' roster. After struggling at the plate over his first 23 games in the big leagues, he'd been sent back to the team's alternate training site in Springfield, Missouri, where he began the shortened 2020 season. Now, on the final day
Carlson still soaring with Cardinals
Baseball's No. 15 overall prospect goes deep, drives in three runs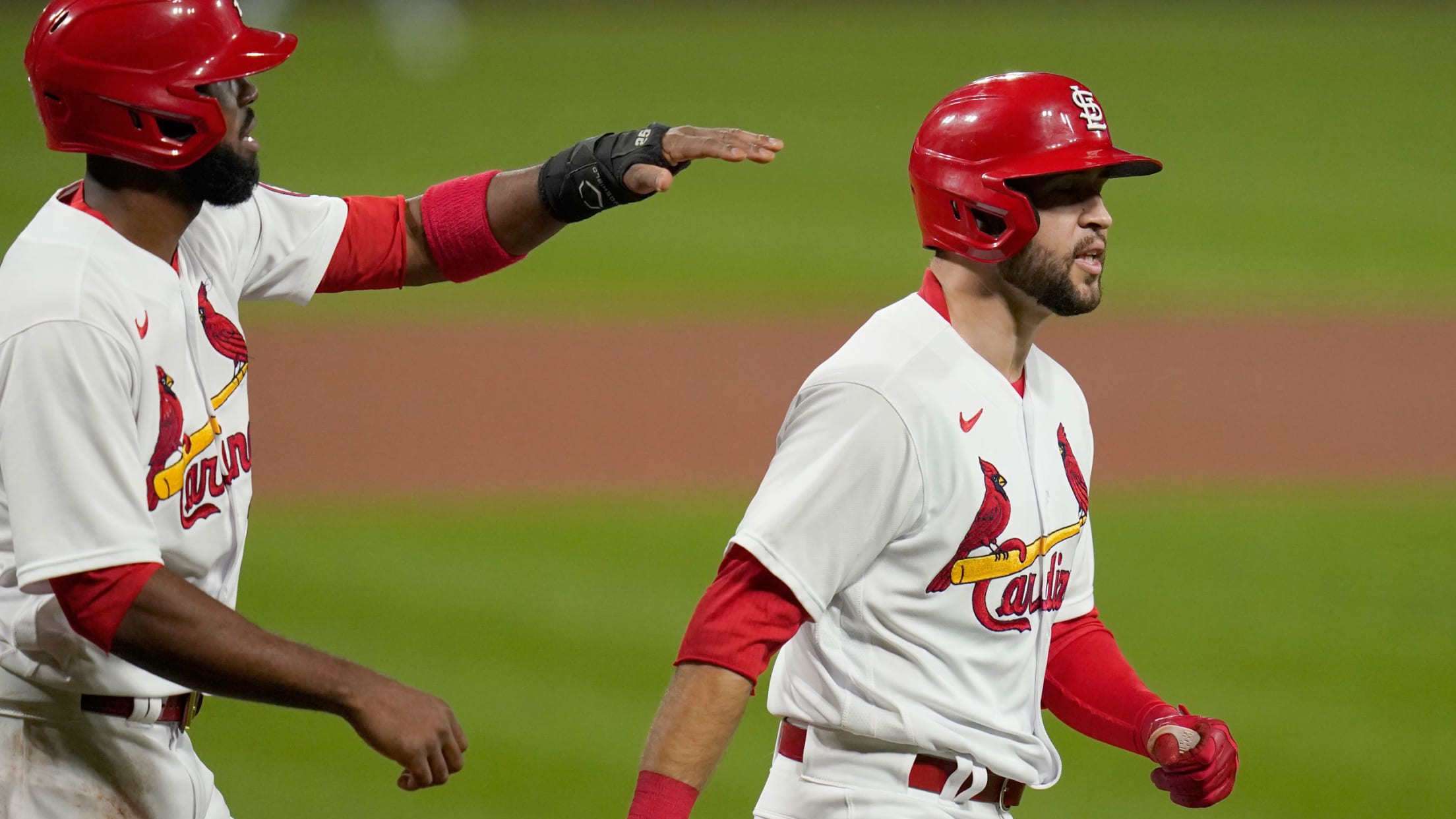 On the night Yadier Molina collected his 2,000th career hit, the next generation in the form of Dylan Carlson also stepped up for the Cardinals in their playoff push. Two days after recording his first three-hit game in the Majors, the top St. Louis prospect posted another multi-hit game with
Carlson rejoins Cardinals, goes deep
No. 16 overall prospect returns from alternate site with a bang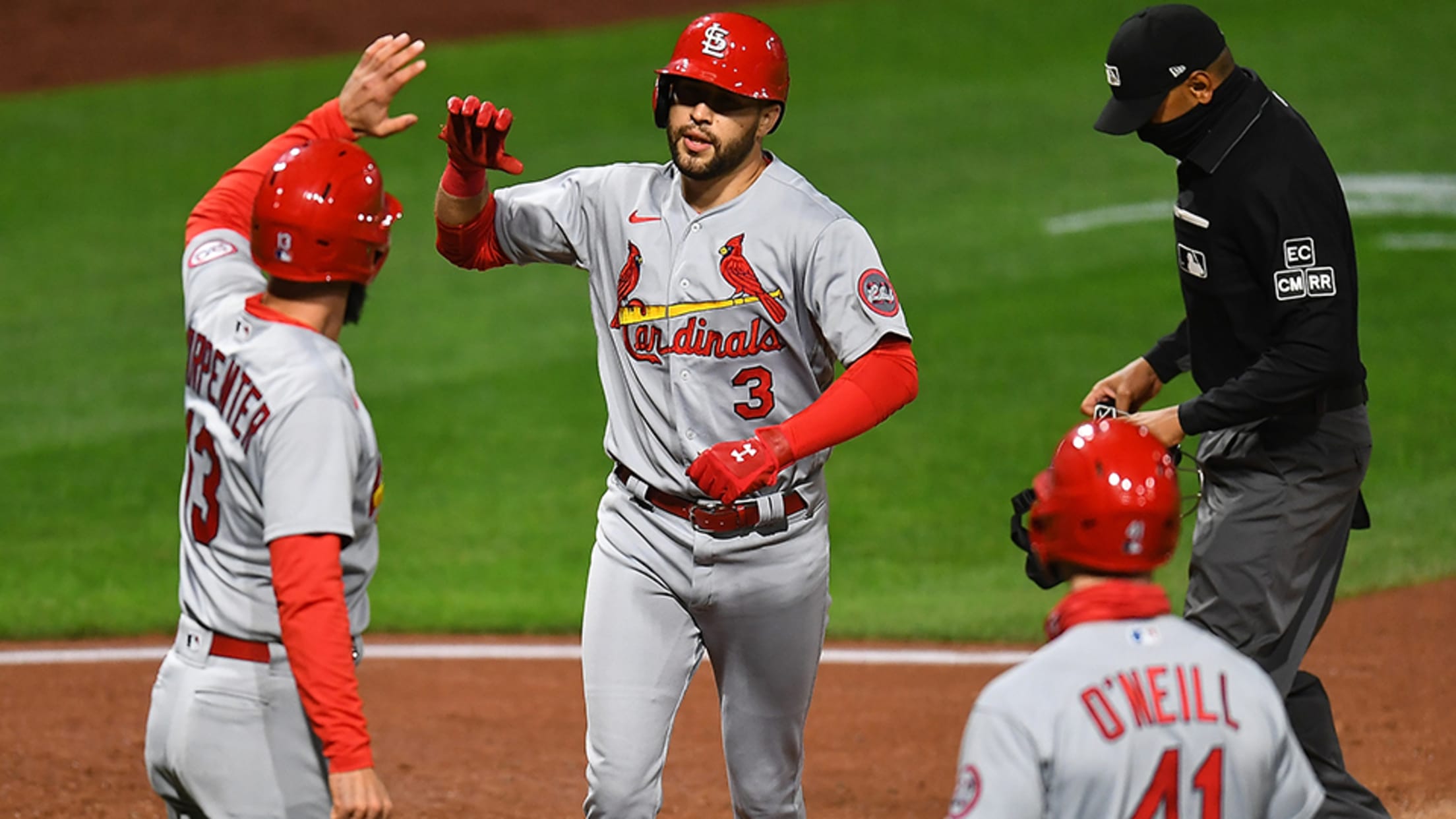 Dylan Carlson didn't take long to make an impact after returning from the Cardinals' alternate training site. St. Louis' top-ranked prospect went 2-for-3 and crushed a three-run homer in his first start since being sent to Springfield, capping a late comeback effort as the Cardinals completed a sweep of the
The Show Before the Show: Episode 273
Cards' Liberatore offers advice to traded prospects before deadline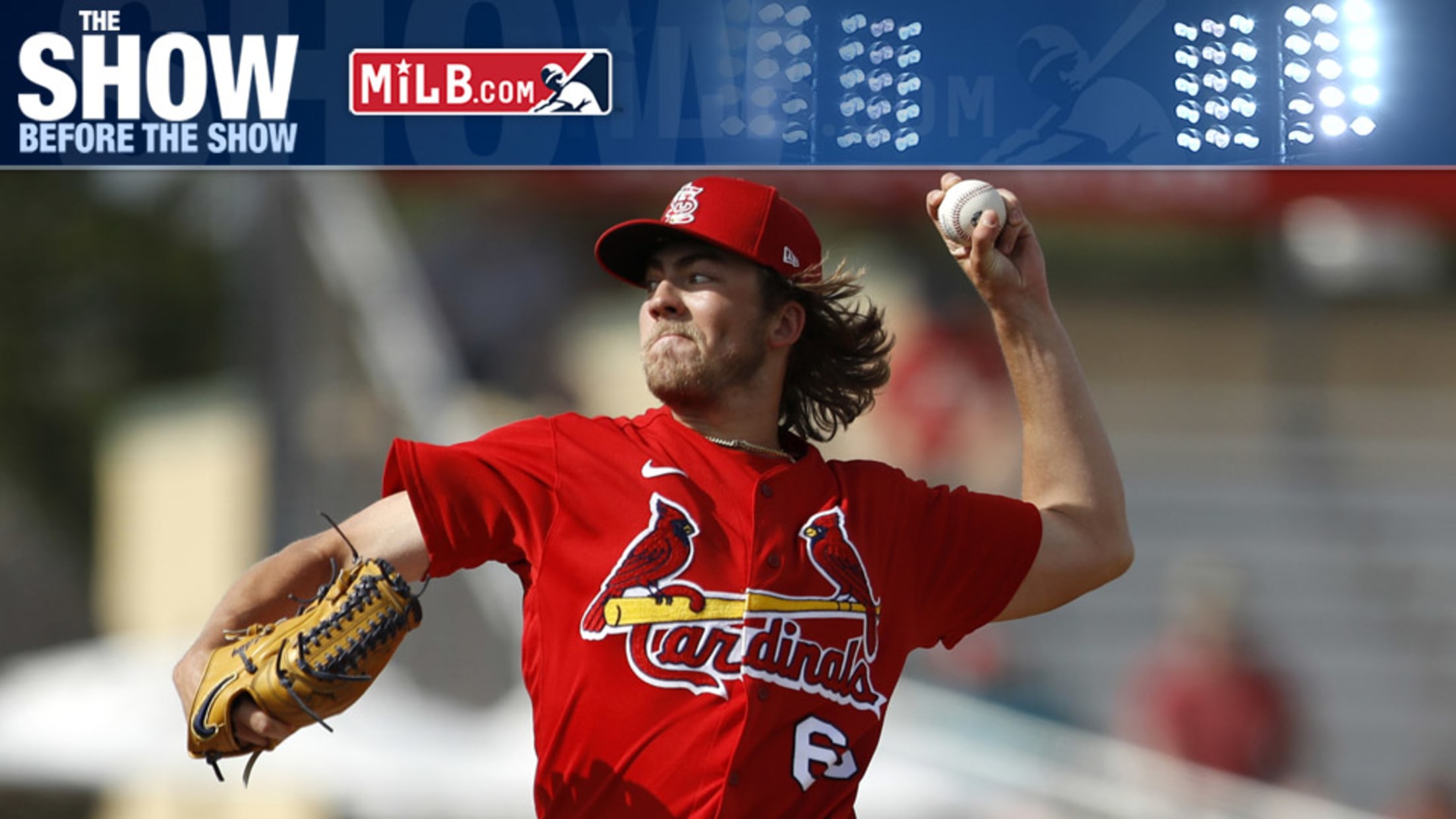 Check out the latest episode of The Show Before the Show, MiLB.com's official podcast. A segment rundown is listed below, in case you want to skip to a particular section. Like the podcast? Subscribe, rate and review "Minor League Baseball podcast" on iTunes. The podcast is also available via Spotify,
Carlson finds his wings with Cardinals
Baseball's No. 18 prospect snaps slump with first big league homer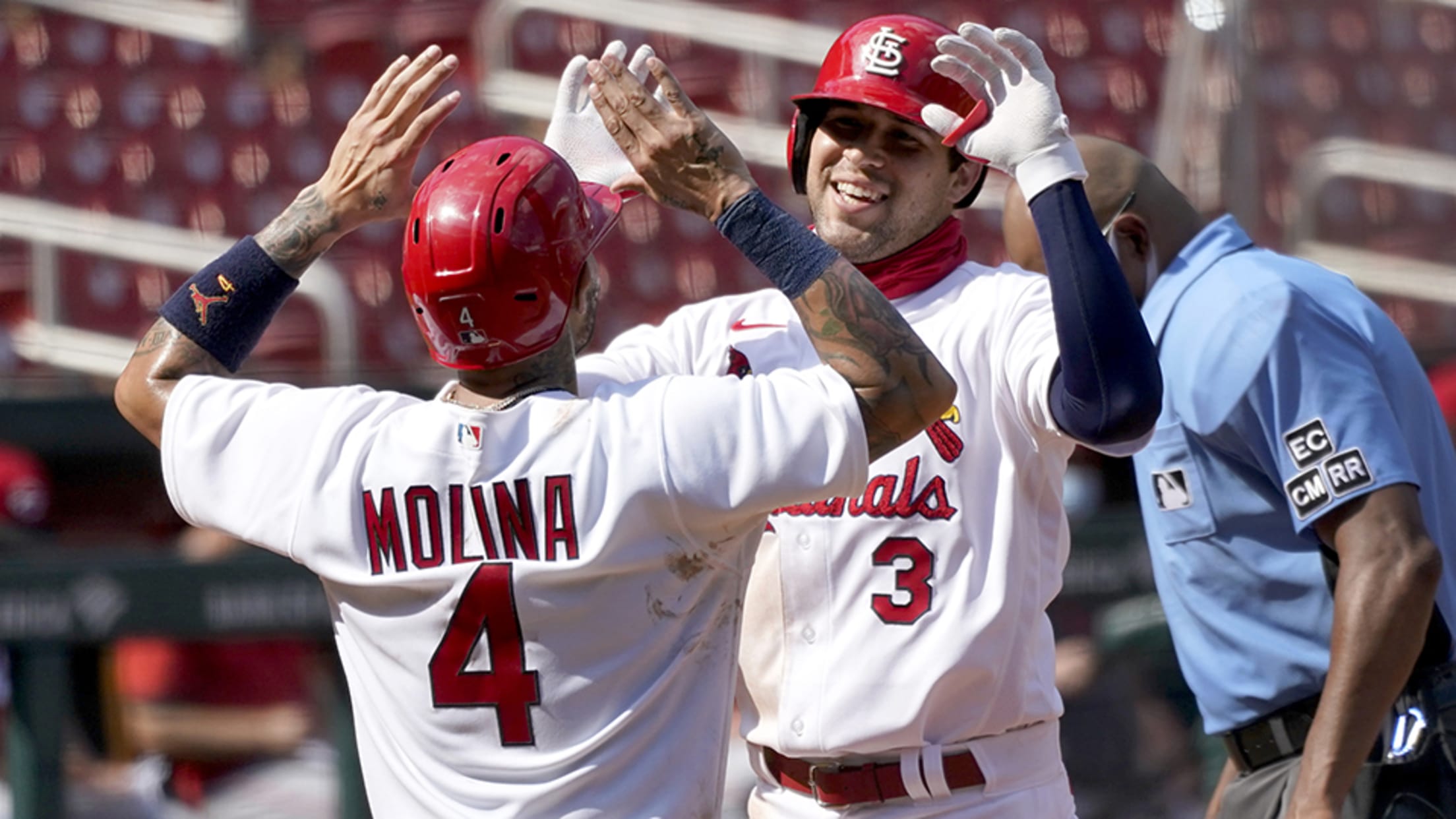 Pilots aren't the only ones who earn their wings. Dylan Carlson reached the seats for his first Major League homer to provide some breathing room as the Cardinals moved over the .500 mark with a 6-2 victory over the visiting Reds on Sunday. St. Louis' top prospect also singled three
Looking back at Voit's astounding August 2016
Yankees slugger showed flashes during Texas League summer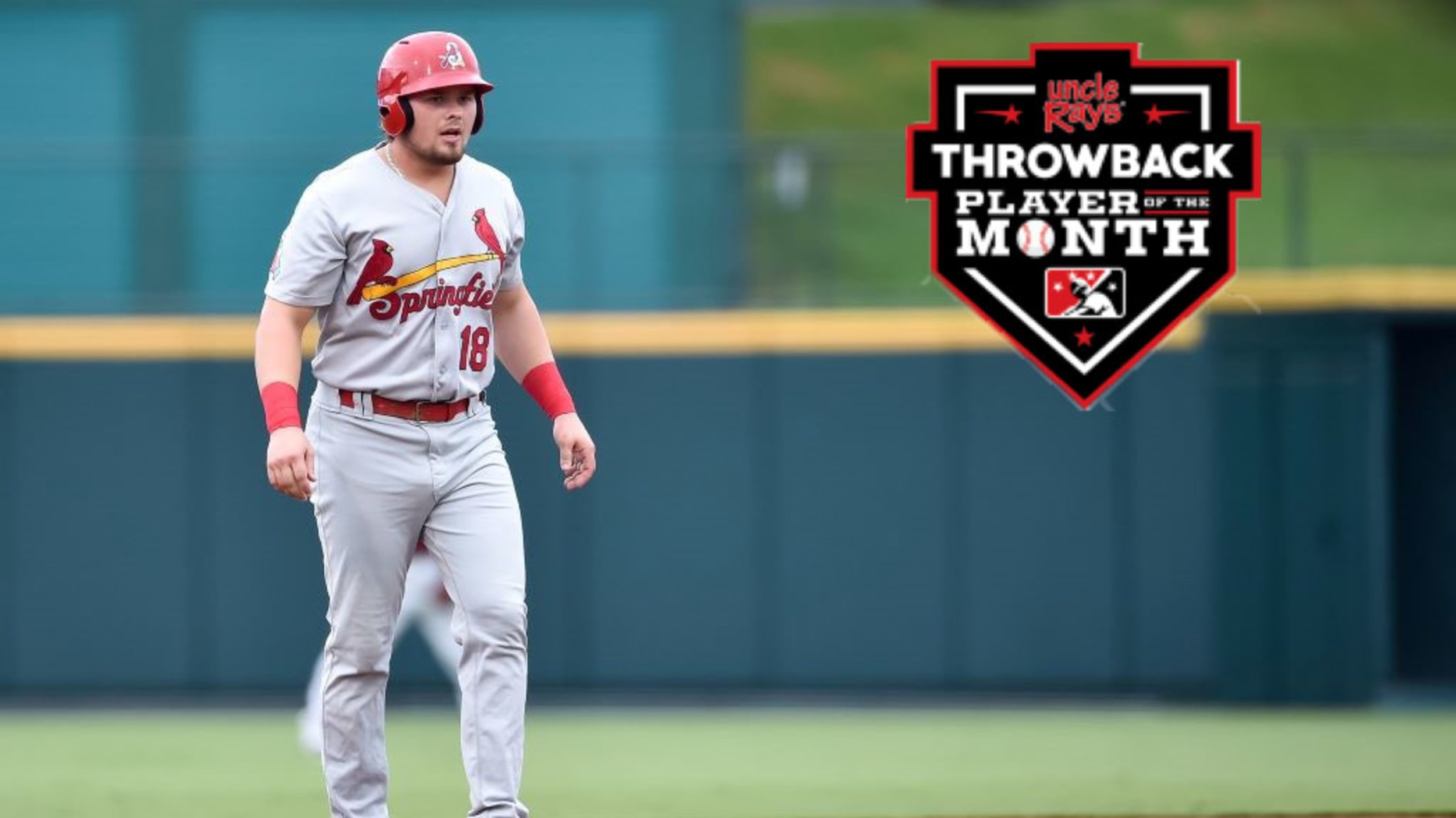 Yankees fans have gotten used to the power and production Luke Voit provides in the Bronx. But fans of the Double-A Springfield Cardinals got an early look at Voit's talents toward the end of the 2016 campaign.
Cardinals call up Carlson to The Show
No. 18 overall prospect blasted career-high 26 homers last season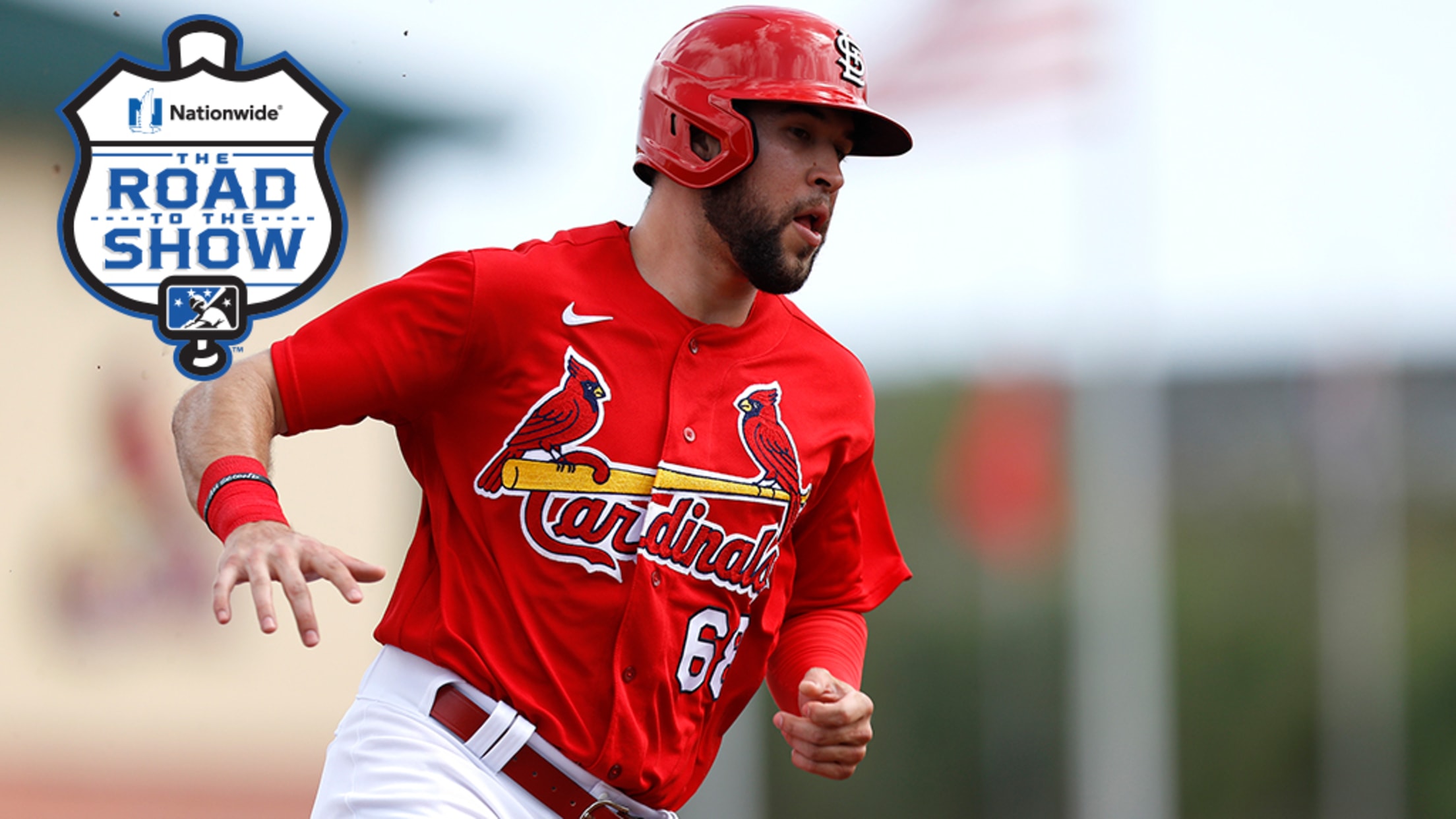 A bevy of prospects have gotten their tickets to the Majors this year, and Dylan Carlson will be next to climb aboard. MLB.com's No. 18 overall prospect is heading to The Show for the first time, Cardinals president John Mozeliak told reporters Wednesday. He'll be joined by No. 28 St.
Prospects in the Cardinals' 2020 player pool
Top prospect Carlson leads way in talented St. Louis group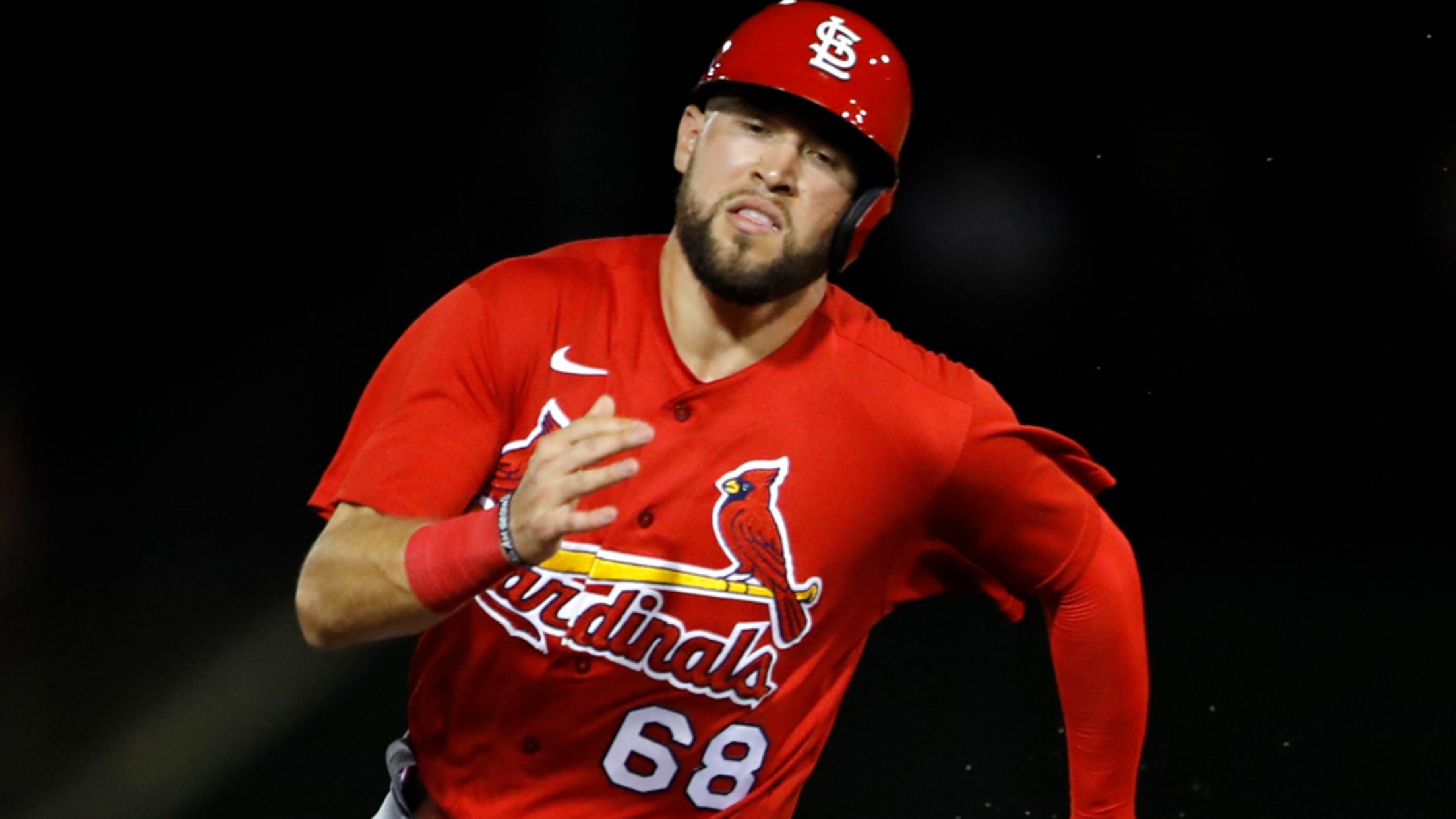 As part of the new rules for the 2020 Major League season, each of the 30 organizations will maintain a 60-man player pool for the duration of the campaign. Some members of the player pool will feature on the active Major League roster while others will work out at an